ChongQing Hot and Sour Cellophane Noodles (重慶酸辣粉)
Warning
: Parameter 2 to wp_hide_post_Public::query_posts_join() expected to be a reference, value given in
/home/yirese5/public_html/wp-includes/class-wp-hook.php
on line
287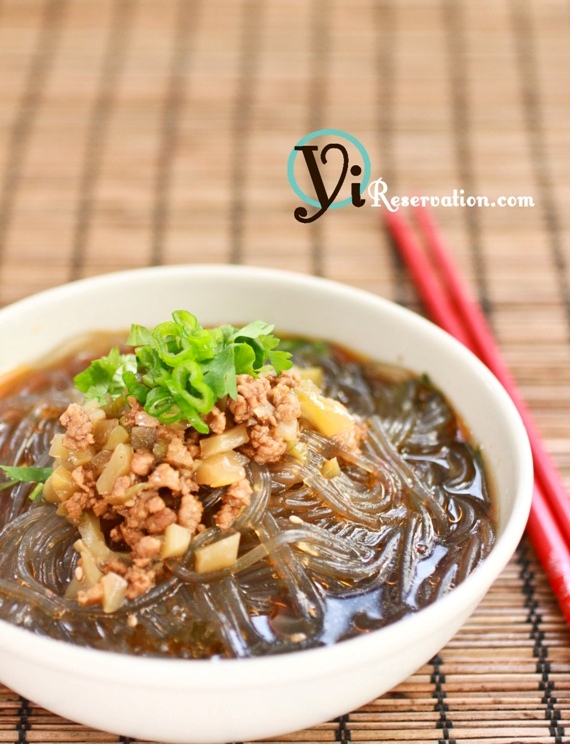 On my recent trip to Hong Kong, a.k.a. the gourmet paradise of Asia, I was very proud to find out an increasing popularity of Sichuan cuisine in this city where locals used to shy away from spicy food. But, I was completely blown away when I spotted Sichuan noodle shops that specialize in Hot and Sour Cellophane Noodles, a specialty noodle dish I grew up with in Sichuan/Szechuan (in the US, you can get these noodles from Chinese or Korean grocery stores).
Hot and Sour Celophane Noodles has been in my life for as long as I can remember. In Chongqing, the city I grew up in, From causal restaurants to street vendors, these noodles are virtually at every corner of street in my hometown Chongqing, China. It has always been a favorite amongst the local students thanks to the cheap price, fast serving, and most importantly a complicated flavor on simple ingredients.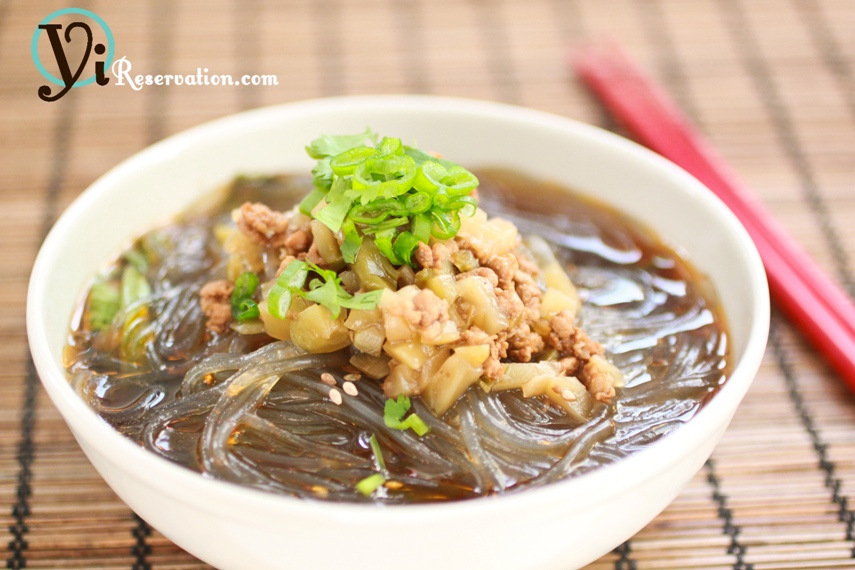 I missed these noodles so much when I just moved to the States until I figured out how to make this comfort food at home. There are various ways to make these noodles. The recipe I am sharing here tops a brown meat sauce gravy to give a deeper flavor. You can substitute the pork with other kinds of meat or skip it completely.
[stextbox id="info" bgcolor="9fdfd9″]
Ingredients: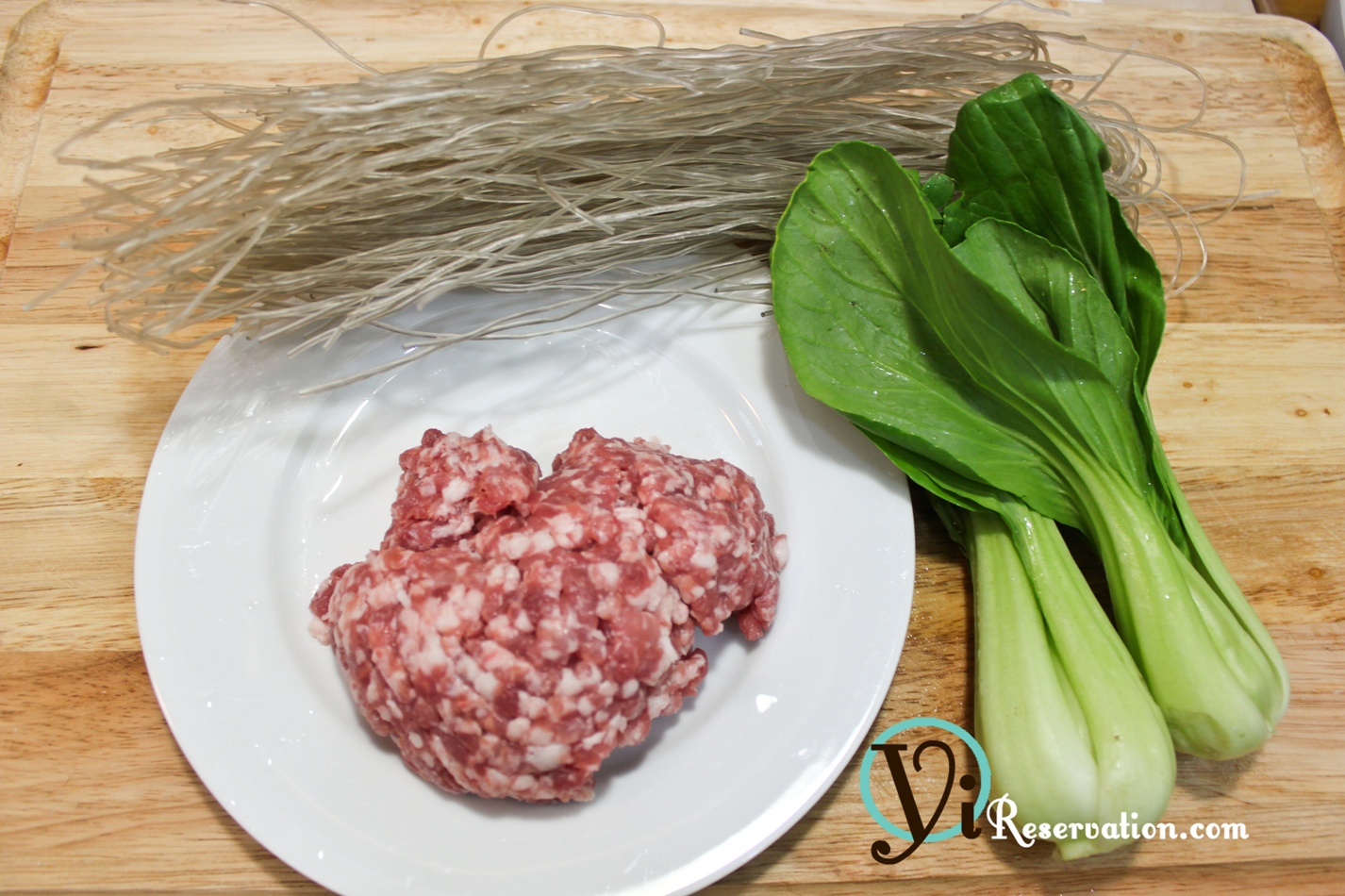 Ingredients (for 2 servings)
1 batch cellophane noodles, about 6 oz (soak in water until soft)
4 oz Ground pork
2 head Chinese bok choi (can use other vegetables)
Gravy Condiments
1 tbsp Dark soy sauce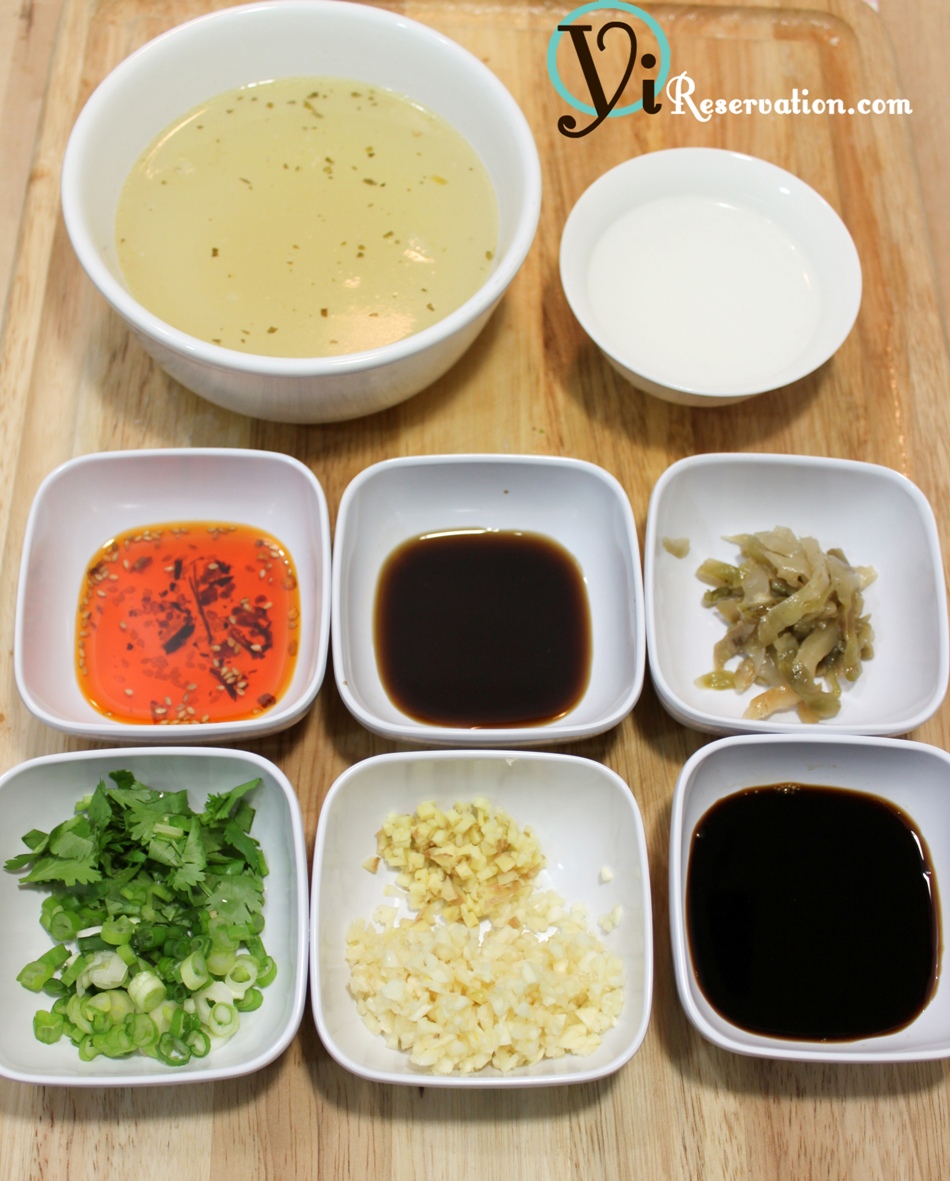 1 tbsp Cooking wine
2 tbsp Chopped Chinese preserved vegetables
1 tbsp Minced garlic
1 tsp Minced ginger
1 tbsp Corn starch dissolved in 2 tbsp of water
½ cup Chicken stock (hot and ready to serve)
Noodle Sauce Condiments (2 serving)
2 tbsp Hot oil (more if you like it spicy)
1 tsp Sichuan peppercorn powder
4 tbsp light soy sauce
2 tbsp Dark vinegar
2 tbsp Chopped scallion and cilantro
2 tsp Minced garlic
½ cup Chicken stock
1 tsp Roasted peanuts (optional)[/stextbox]
[stextbox id="custom"]Procedure:
1. In a skillet, add 2 tbsp of oil and cook the ground pork, preserved vegetables, ginger, and garlic over low heat. About 2 minutes
2. Add the rest of the condiments except chicken stock and corn starch to the meat. Cook for another 3 minutes until the meat is nice and brown
3. Add the chicken stock. Once boiled, simmer it in low heat for 5 minutes. Add corn starch to thicken the gravy.
[nggallery id=16]
4. You can make the gravy in advance. I use this gravy for some of my other dishes so I normally make extra and store it in the fridge for up to 4 days.
5. Cook the bok choi in boiling water. Drain and place it on the bottom of a noodle bowl. Cook the noodles until done (about 5 minutes) and place them on top of the vegetables.
6. Combine the noodle sauce condiments and pour it on top of the noodles. Top it with 2 tbsp of gravy and garnish with scallion, cilantro, and roasted peanuts. [nggallery id=17][/stextbox]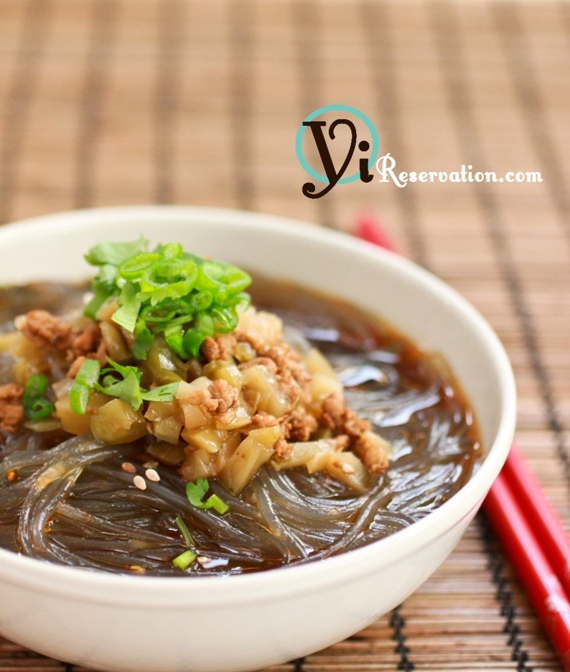 Warning
: Use of undefined constant rand - assumed 'rand' (this will throw an Error in a future version of PHP) in
/home/yirese5/public_html/wp-content/themes/yireservation/single.php
on line
72
Warning
: Parameter 2 to wp_hide_post_Public::query_posts_join() expected to be a reference, value given in
/home/yirese5/public_html/wp-includes/class-wp-hook.php
on line
287