Happy Chinese New Year – Sichuan Bacon and Sausage
Warning
: Parameter 2 to wp_hide_post_Public::query_posts_join() expected to be a reference, value given in
/home/yirese5/public_html/wp-includes/class-wp-hook.php
on line
287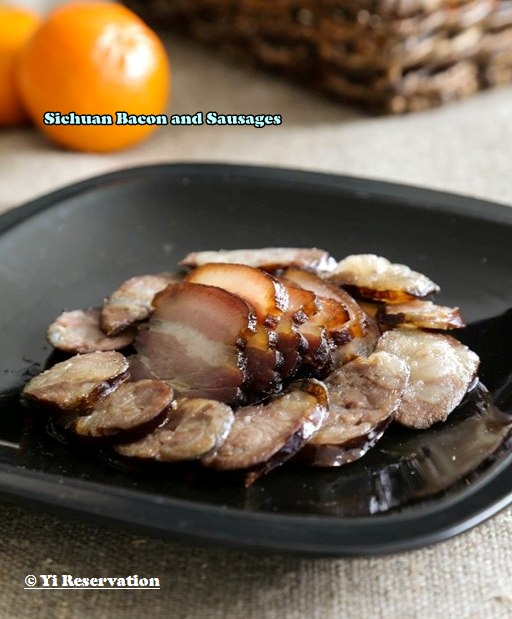 We are officially in the year of the horse! How's everyone's New Year so far?
As you might know, the Chinese celebrate their Lunar New Year for 15 days and that means you still have plenty of time to try some of the recipes from my Chinese New Year Cookbook.
In case you missed my last post, I have put together a FREE e-cookbook with a handful of my favorite New Year recipes. Here are a few snapshots taken directly from the cookbook: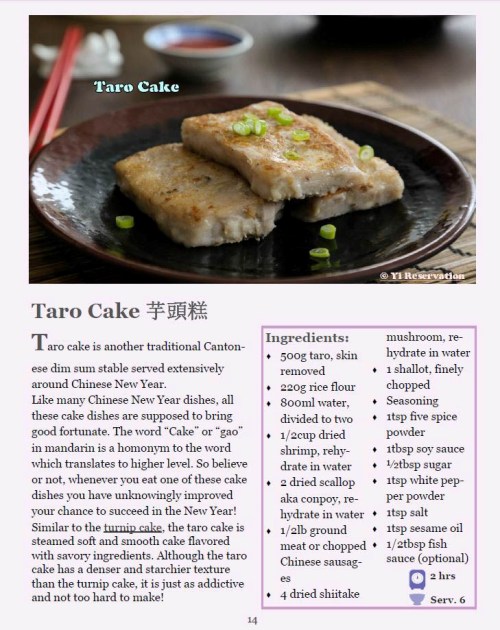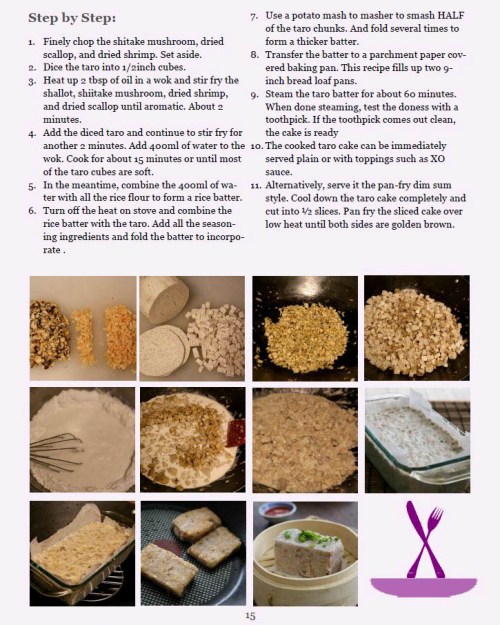 To get your free cookbook now, you just need to fill out this sign up form. If you are already an Yi Reservation News Letter subscriber, look for an download link in my latest newsletter.
Now, ready to see something that's not in the cookbook (yet)?
Since I didn't get to join my parents for the New Year's celebration this year, I got a surprise gift bag mailed to me from my father.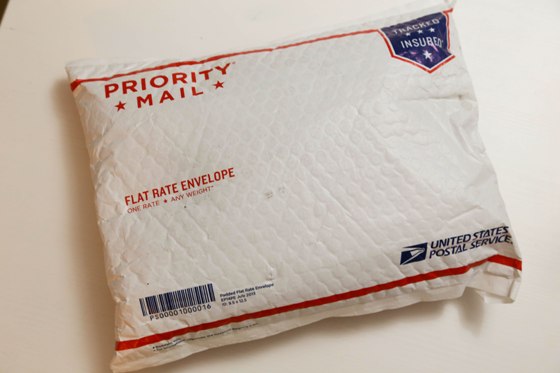 Although I was a little disappointed to not see a cash laden red envelope, I was rather ecstatic to find a bag  full of homemade Sichuan (Szechuan) style bacon and sausages which are traditionally served around Chinese New Year in my family!!! Thank you Dad!!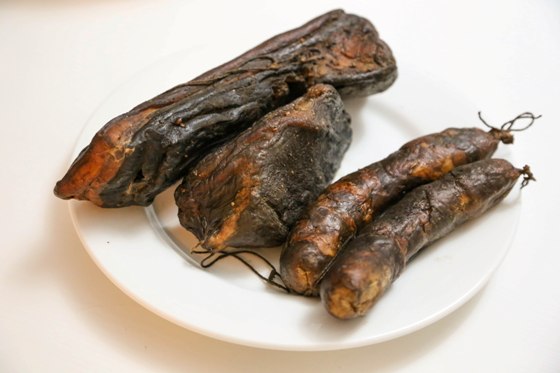 Now you might have seen or tasted the Cantonese style bacon (or cured meat) and sausages at Asian grocery stores and restaurants but let me tell you these homemade smoked bacon and sausages are out of this world!!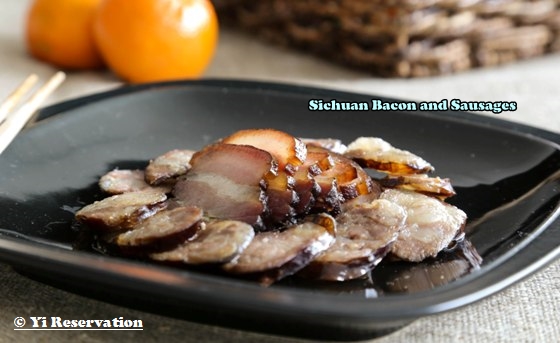 These are savory, smoke, juicy Sichuan style smoked meat and sausages that are not available for purchase in the Sates! To make these, the bacon and sausages are brined and then cured in a spice rub for a few days. The sausage is then stuffed with chucks of meat instead of ground meat. Then both the sausage and bacon get air dried for days before they go in the smoker for a good low temperature smoke. Once done smoking, just boil the meat and sausage and they are ready to be served! If you love bacon and sausage (who doesn't), you'll be blown away by these products!!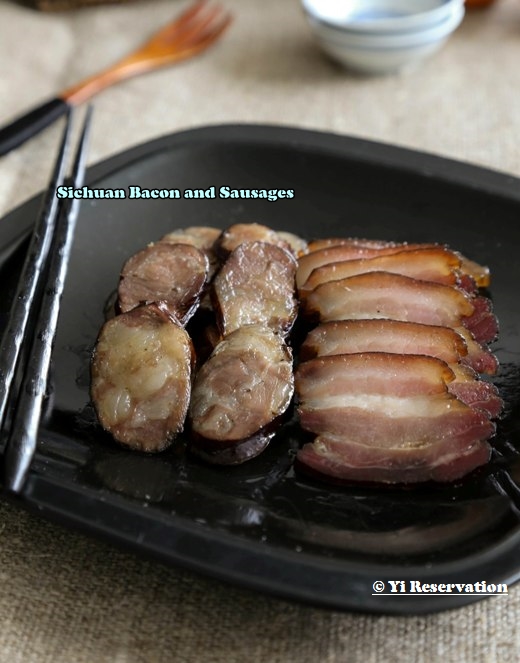 Living in a tiny apartment in NYC, I have no way to pull off these dishes by myself. Fortunately, my father makes these goodies every year so I get to enjoy some of his delicious bacon and sausage.
That it, until I get my own house (and smoker) one day, this is all I can share 🙂 But you can certainly share your favorite smoked meat and sausages with me!!
And there was a different goodie delivery I got…a box full of sample spices/sauces  were sent to me from the very kind folks at Sino-American Quality Food (SAQF). SAQF is currently the exclusive distributor of ZHOU JUN JI (周君记),a well known Sichuan hotpot spice and condiment manufacturer from my hometown Chongqing, China.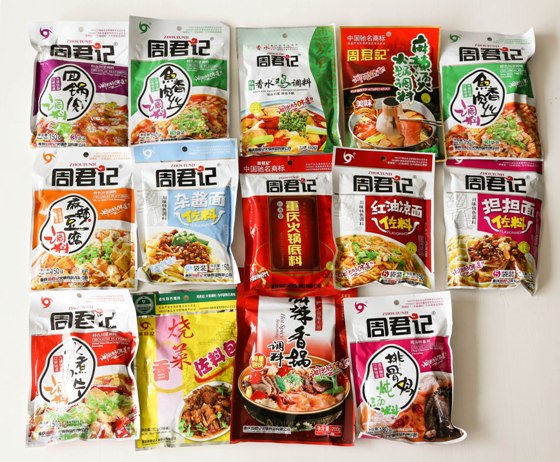 In the next few weeks or so I'll be be cooking, sampling, and sharing recipes cooked with some of these products! For those of you who LOVE authentic Sichuan food but don't want to cook everything from scratch, make sure you tune-in to see how these spices and condiments can make your life easier and more delicious!
Enjoy the rest of the Chinese New Year celebration!!
Warning
: Use of undefined constant rand - assumed 'rand' (this will throw an Error in a future version of PHP) in
/home/yirese5/public_html/wp-content/themes/yireservation/single.php
on line
72
Warning
: Parameter 2 to wp_hide_post_Public::query_posts_join() expected to be a reference, value given in
/home/yirese5/public_html/wp-includes/class-wp-hook.php
on line
287