Spicy Lotus Root 香辣炒蓮藕
Warning
: Parameter 2 to wp_hide_post_Public::query_posts_join() expected to be a reference, value given in
/home/yirese5/public_html/wp-includes/class-wp-hook.php
on line
287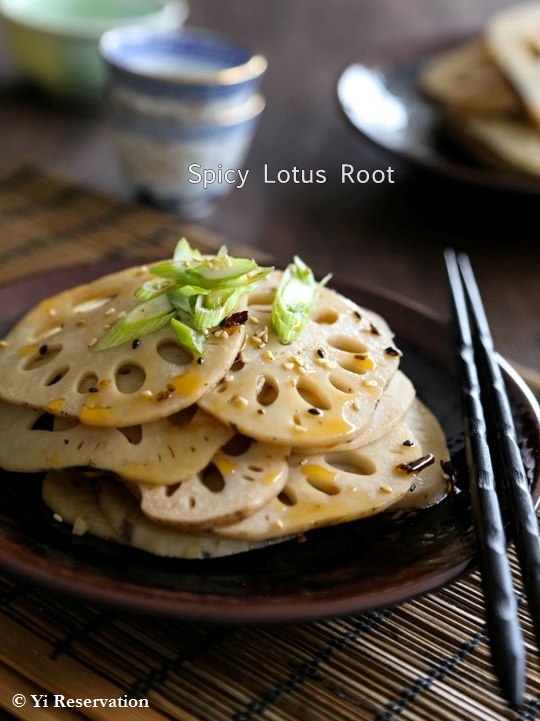 While commonly used in cuisines throughout Asia, lotus loot has largely been a mysterious ingredient to the rest of the world.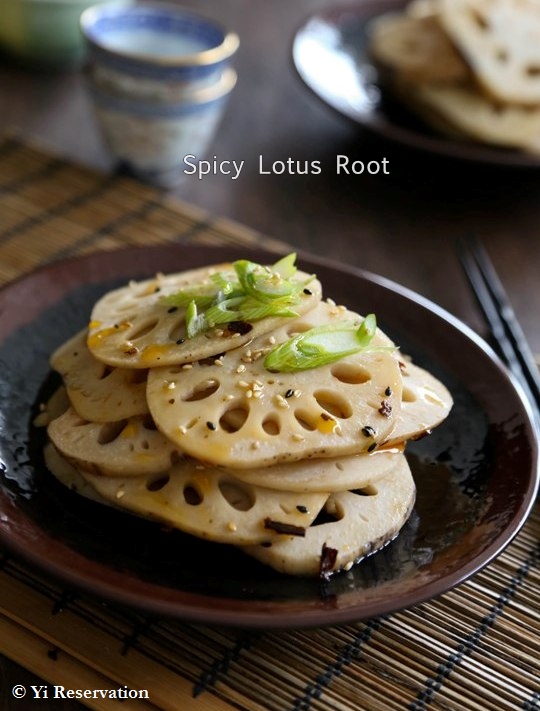 As the name suggests, lotus root is basically the root of the lotus plant. This vitamin-rich root vegetable is full of health benefits and nutritional value not to mention it is also gluten-free! Lotus root can be purchased at your local Asian supermarkets through out the US. Not every supermarket carries it in fresh form but you can at least get the frozen package which is still tasty!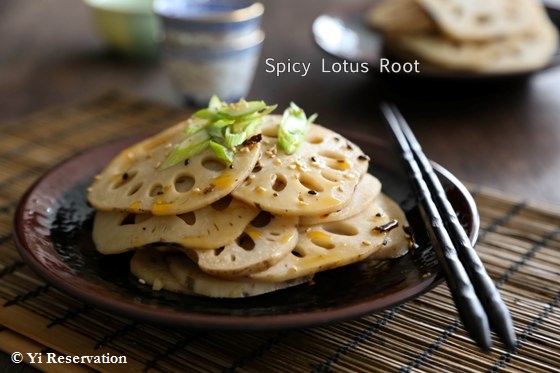 Lotus root can be served raw, pickled, boiled, stir-fried, deep fried, and stewed. The texture and taste of it could change dramatically as cooking time increases. When it is raw, it is hard and bitter; when it is just cooked, it is crunchy and slightly sweet; when it is simmered for a long time (say 1 hour +), it becomes starchy and sweet.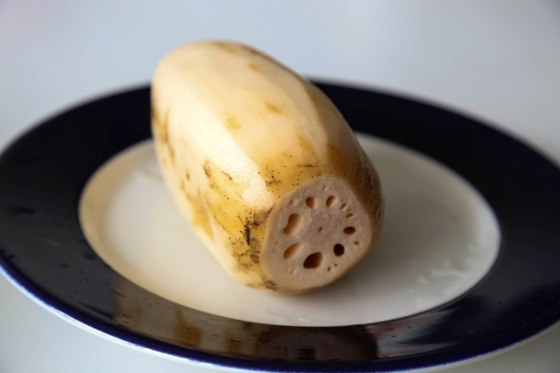 The Chinese style stir-fried spicy lotus root recipe I am sharing today has an incredible crunchy texture and refreshing taste that you have to try it out yourself! Since it is a dish from Sichuan it is on the spicy side, however you can totally adjust the amount of chili oil to your own liking. I normally serve this dish as an appetizer but when I was growing up this was often served as a quick snack.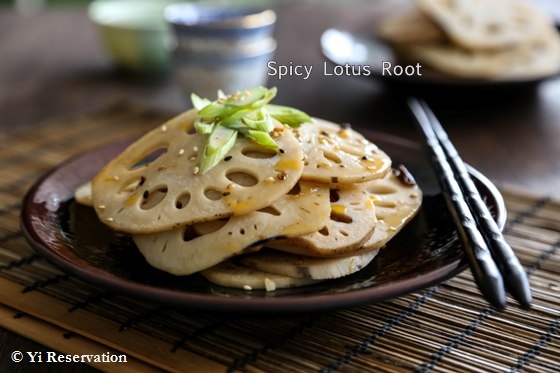 If crunchy lotus root is not your thing, also check out this lotus root soup where the lotus root is starchy and sweet.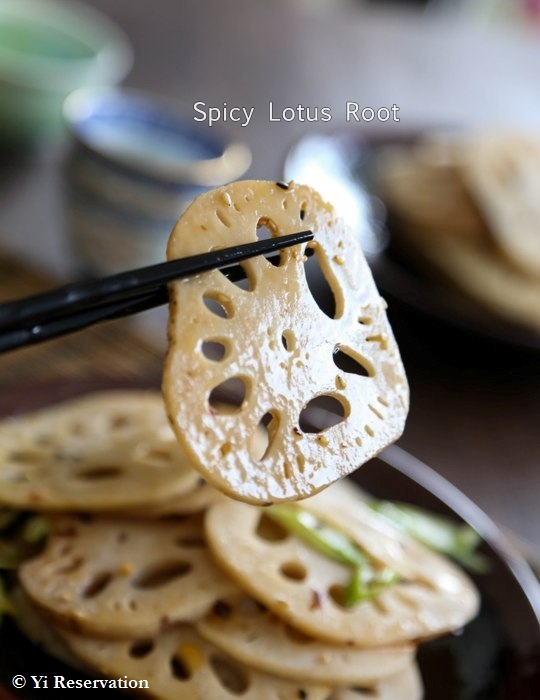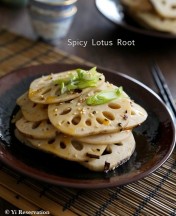 Spicy Lotus Root 香辣炒蓮藕
Yield: 4 servings
Prep Time: 10
Cook Time: 10
Total Time: 20
Make this delicious Spicy Lotus Root dish following this step-by-step recipe at yireservation.com.
Ingredients:
1lb lotus root
2 clove garlic, sliced
3 dried chili, crushed
2 tbsp soy sauce
2 tsp Chinese black vinegar
1 tbsp sugar
½ tsp sesame oil
2-3 tbsp chili oil
Salt to taste
1 tsp Sichuan peppercorn (optional)
Toasted sesame seeds and scallions for garnishing
Directions:
Peel the skin and thinly slice the lotus root
I prefer slice it really thin so each slice can absorb more flavor
Blanch the sliced lotus root in boiling water for 2 minutes to remove of that "earthy flavor". Drain off the water in a colander
In a frying pan, cook crushed chili and sliced garlic with 1 tbsp of cooking oil until aromatic
Add lotus root slices and mix in soy sauce, black vinegar, sugar, and 2 tbsp of water. Stir until all the lotus root slices are coated. Keep cooking for about 4-5 minutes until the lotus root slices are getting tender
Add chili oil, sesame oil, salt to taste, and Sichuan peppercorn (optional) and toss to have the lotus slices coated. Garnish with toasted sesame seeds and sliced scallions
I like to serve it either in room temperature as an appetizer or chilled as a snack.
What's your favorite lotus root recipe?