fresh noodles if you don't have them handy.
Remove the tomato skin before cooking. There is nothing wrong with eating tomato skin but it does give this unpleasant sensation when you try to drink the soup mixed with tomato skin. See the end of the recipe to see how to easily remove the skin.
Use a unsalted broth instead of water for a deeper flavor. My favorite is unsalted chicken broth but if you'd like to keep it vegetarian, it's totally fine to use vegetable broth
Add either garlic or ginger to give some kick to the broth. I personally prefer garlic which is what I suggest in the recipe.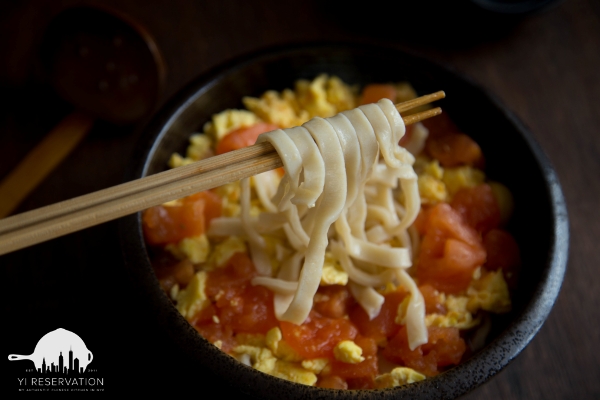 ---
(ads will not print)