Smashed Cucumber Salad 拍黃瓜
Warning
: Parameter 2 to wp_hide_post_Public::query_posts_join() expected to be a reference, value given in
/home/yirese5/public_html/wp-includes/class-wp-hook.php
on line
287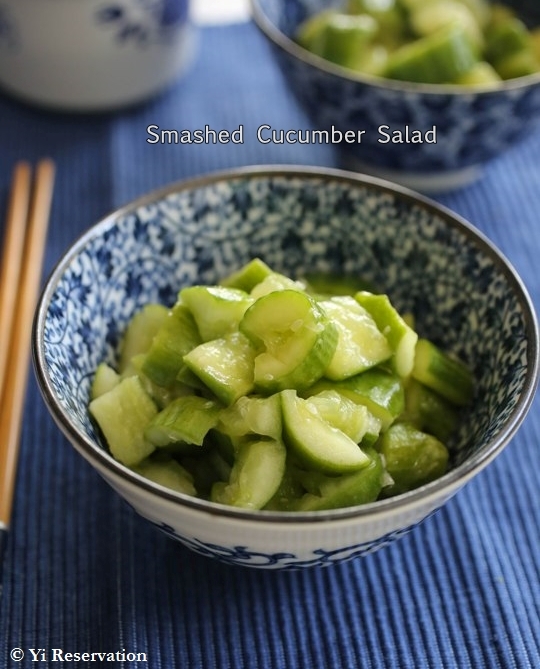 How's the summer treating you?
I've repeatedly mentioned that summer is my favorite season of the year. But boy, when it gets really hot even I surrender to Mother Nature and refuse to fire up my stove, especially in my tiny NYC apartment. That's when cold dishes such as this smashed cucumber salad comes in handy. No frying, no boiling, all you need is a cutting board, a knife, some dressing, and a little patience, and you are ready to serve! And I guarantee you that this dish will keep you cool like a cucumber 🙂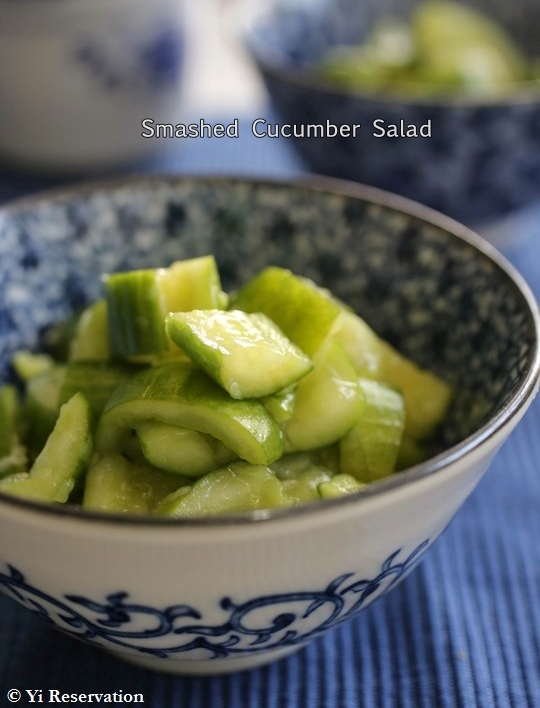 Summer, means that cucumbers are in season, which means you can pick up some really fresh cucumbers at very a reasonable price. If you get to choose, I'd recommend these thin-skinned, seedless Persian cucumbers, they are just perfect for today's dish!
If you are lured in because the name of this dish reminds you a 90s alternative rock band, you'd be pleased to also find out that this easy cucumber salad dish actually tastes really awesome, especially in a hot summer day that I am having here in NYC. Also, you should feel comfortable knowing this dish was featured on a New York Times article AFTER I shared my recipe.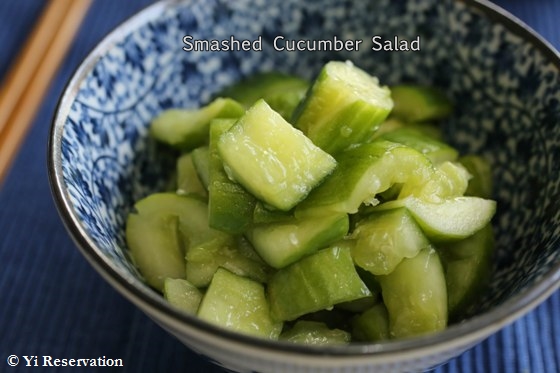 So what's the deal with the smashing part?
Don't ask me the science behind it, but the cucumber actually has a better texture and taste after you give it a few knocks. I guess, the shattered cucumbers absorb flavors better? Besides it's always fun to having smashing as part of your food preparation, isn't it!?
As for the dressing, I am keeping it simple with garlic and sesame oil. If you feel like something slightly heavier, check out this other cucumber salad dish I posted some time again.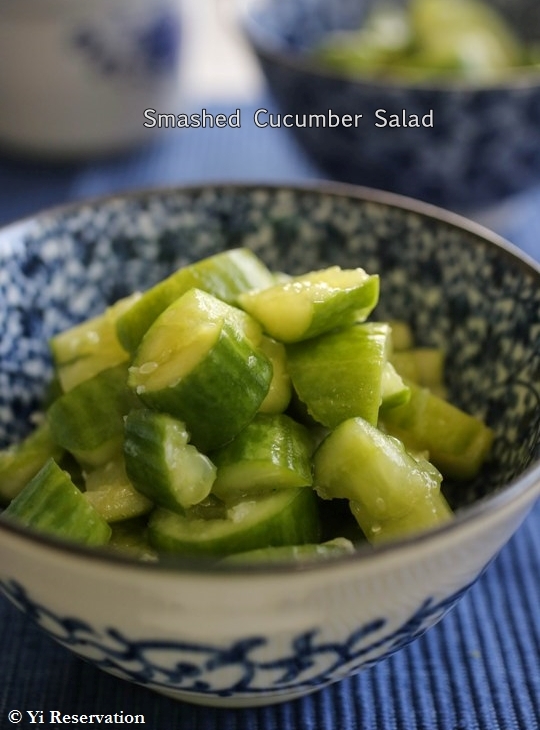 On a separate note, Yi has been working with a wonderful web designer to give YR long overdue makeover. Although it's still weeks from completion, I just can't wait to share the exciting news. More details will come in coming weeks but please stay tuned.
Other than that, I hope you all get to enjoy the summer and stay cool!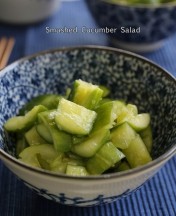 Make this easy and delicious Smashed Cucumber Salad following this step-by-step recipe at yireservation.com.
Ingredients:
1.5lb cucumber (I recommend Persian cucumber)
2 tsp salt
Dressing
2 tsp sesame oil
2 clove garlic, grated
Salt to taste
Directions:
Rinse and dry the cucumbers. Place a cucumber on cutting board and remove the ends
Please your knife against the cucumber and apply force on knife blade to smash the cucumber
Move lengthwise long the cucumber and repeat the above step
Gently cut the smashed cucumber into 1" pieces and transfer to a mixing bowl
Mix in salt with smashed cucumbers and set aside for 30 – 45 minutes. Turn the cucumbers occasionally to ensue even coating 
Once the cucumbers are slightly wilted, remove as much liquid as possible
Add grated garlic, sesame oil, and additional salt and toss to mix. Alternatively, you can dress the cucumbers with this

garlic vinegar dressing recipe

I shared a while ago