Beef In Black Pepper Sauce + Giveaway (CLOSED)
Warning
: Parameter 2 to wp_hide_post_Public::query_posts_join() expected to be a reference, value given in
/home/yirese5/public_html/wp-includes/class-wp-hook.php
on line
287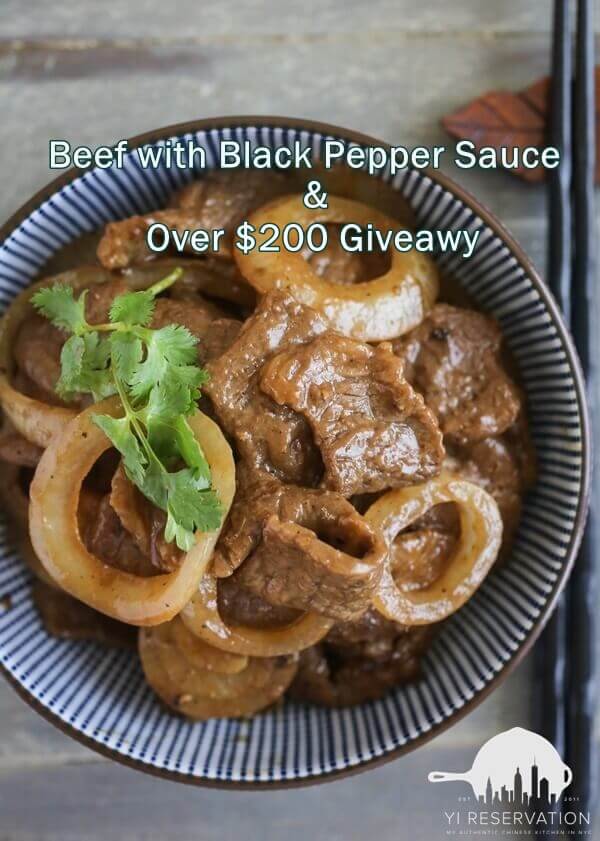 Despite lingering summer heat in the past week, I can smell the cool, crisp, and dry air of fall approaching. That means when it's chilly out, I get to spend more time in my kitchen to cook up interesting dishes such as today's delicious Stir-Fried Beef with Black Pepper Sauce 黑椒炒牛肉 from my friend chef Kian Lam Kho's exciting new cookbook Phoenix Claws and Jade Trees – winner of IACP Julia Child First Book Award.
Before I jump into the recipe, I'd like to remind everyone that the Mid-Autumn Festival is just days away (9/15/16 to be exact). While I am not giving out homemade mooncakes this year (sorry!), I am partnering with Anolon to give away a bundle of Kitchen Goodies valued at over $200 as part of the Phoenix Claws and Jade Trees Mid-Autumn Festival Blog Feast (YAY!).
More giveaway details can be found right after today's step-by-step recipe but essentially one lucky winner will receive a copy of Phoenix Claws and Jade Trees: Essential Techniques of Authentic Chinese Cooking AND a 12" Copper Stir Fry Pan AND a 10" Cast Iron Braiser.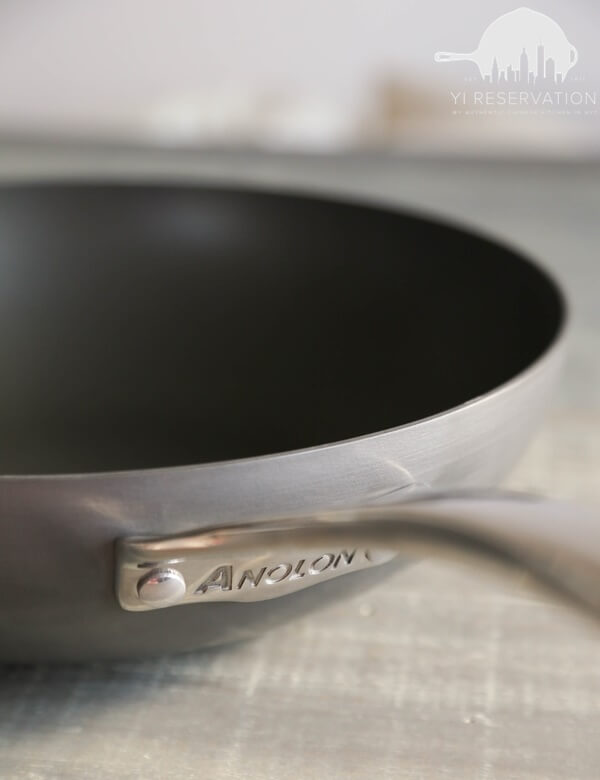 Nevertheless, if you are really set to make mooncakes this year, make sure you check out the Snow Skin Mooncake Recipe I shared a few weeks ago.
ABOUT Phoenix Claws and Jade Trees
I am very excited about the opportunity to talk about this book and give away a copy to a lucky reader.
Unlike many other Chinese recipe books, chef Kian's Phoenix Claws and Jade Trees not only is a great collection of detailed traditional Chinese recipes,  but it goes much deeper by exploring the richness in Chinese culinary history and dissecting the kaleidoscope of traditional Chinese cooking fundamentals.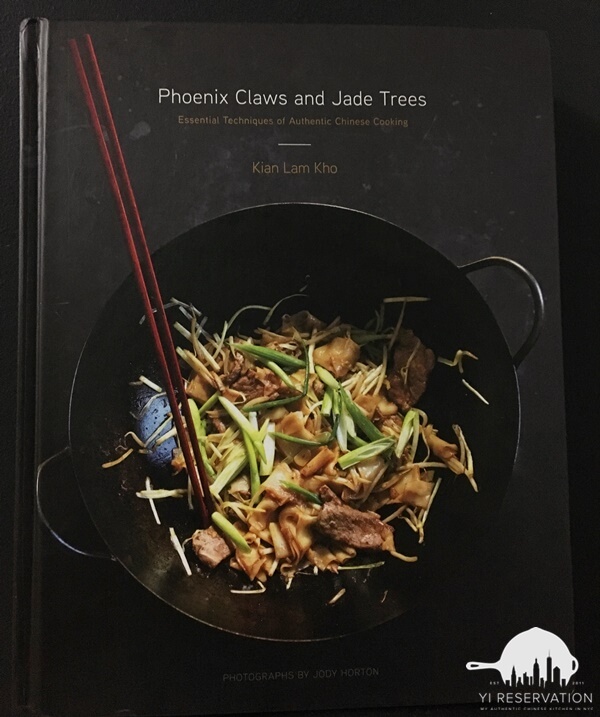 I'll admit that trying to cover this 300+ pages culinary journey in one blog post is undoubtedly impossible, but if you have enjoyed the content on my blog, you'll find Phoenix Claws and Jade Trees to be one of the most practical and detailed Chinese cookbooks available. Starting by an introduction to Chinese culinary history and regional cuisines, Chef Kian goes on to present traditional Chinese kitchen tools, condiments, and basic ingredients and stock preparations.
The rest of the chapters, which constitutes a major part of the book, focus on applying a wide spectrum of techniques and flavoring profiles to over 150 very detailed recipes (including step-by-step images) ranging from easy dishes like red cooked pork belly to more laborious dishes such as Beggar's Chicken. Whether you are looking to learn the difference between dry-fry and moist-fry or trying to perfect the soup making skills, you'll find your answers here.
If you are interested in learning Chinese cooking or improving certainly Chinese cooking techniques, you'll find this cookbook an excellent reference. I'd highly recommend keeping a copy of this cookbook in your kitchen.
One more thing, if you are curious to what the book title  means, in Chinese culinary lingo, "phoenix claw" represents chicken feet and "jade tree" symbolizes Chinese broccoli or gailan. While both ingredients are common to Chinese households, they are still somewhat of mysterious items to Western home cooks. And I believe this cookbook is one of the bridges that could close the gape.
ABOUT THE AUTHOR
Chef Kian Lam Kho is someone I highly respect. I first got to know Chef Kian through his James Beard Award nominated blog RedCook.net. His incredible knowledge in Chinese cuisine and willingness to share became my aspiration for starting my own blogging journey.
Chef Kian's culinary resume goes way beyond RedCook. He is also a culinary instructor at the Institute of Culinary Education and the Brooklyn Kitchen. He was the consulting chefs in menu concept for restaurants such as the Lotus Blue in Soho, New York City, and the San Lio in Fayetteville, Arkansas. He appears regularly as a speaker and discussion panelist on topics surround Chinese cuisine and its history at various occasions. He is also a frequent guest chef at restaurants. His Phoenix Claws and Jade Trees: Essential Techniques of Authentic Chinese Cooking is the recipient of the Julia Child First Book Award from the International Association of Culinary Professional (IACP) in 2016.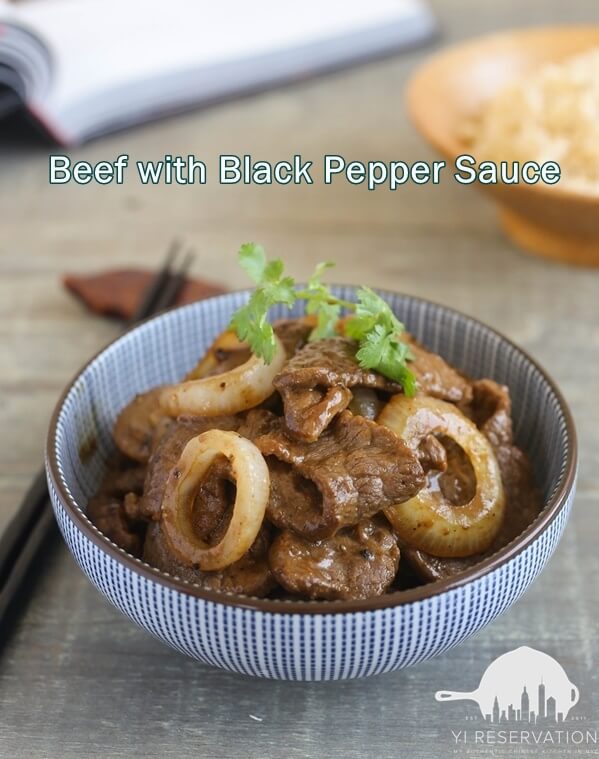 ABOUT THE RECIPE – STIR-FRIED BEEF WITH BLACK PEPPER SAUCE
Food is an essential part of Chinese festivals and while traditional mooncakes or Snow Skin mooncakes are essential for the Mid-Autumn Festival, I'd also like to share a classic Cantonese dish Stir-Fried Beef with Black Pepper Sauce from Phoenix Claws and Jade Trees.
Featured under moist stir-fry in the cookbook, this Cantonese style beef dish is a perfect marriage between Western style peppery flavor and Asian stir-fry. As chef Kian puts it thoroughly: "in this recipe the black pepper is the star, not a bit player. It should be coarsely cracked, not grounded. This dish has an European accent as the onions, black pepper, and oyster sauce resembles the mouthwatering savory steak sauce"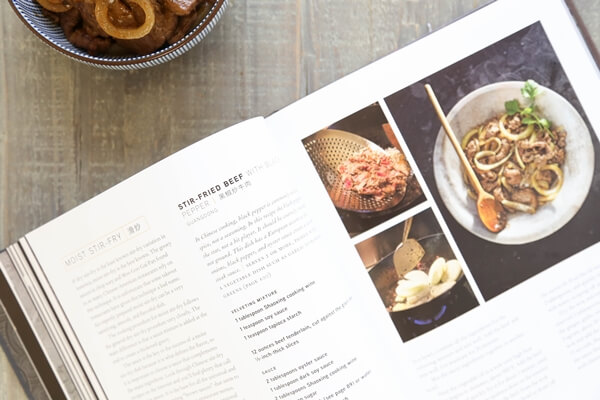 I used Anolon's 12″ Copper Stir Fry Pan (the exact pan is included in the giveaway bundle) to demonstrate this recipe. This pan presented very satisfactory results. Its ability to perfectly and evenly dissipate heat without creating a sticky mess at the bottom of the pan way exceeds my expectation. Since I received this pan a week ago I've already used for a handful of times. Additionally, Mrs. YR also gave her two thumbs up for how easy it is to clean this pan.

If you like to braise or make stews, you'd love to check out this Anolon Cast Iron Braiser (exact braiser included in the giveaway prize bundle).
I was going to, in this post, include a red cooked pork recipe done with the braiser but since the post is getting too long I am going to share that recipe in a separate post post as well as video recipe on my YouTube channel.
But I do want to tell you that this 5-qt braiser turned my red cooked pork into chucks of tender and juicy meat candy. The spikes inside of the lid recirculate steam, elevating meats cooked inside to another level of deliciousness.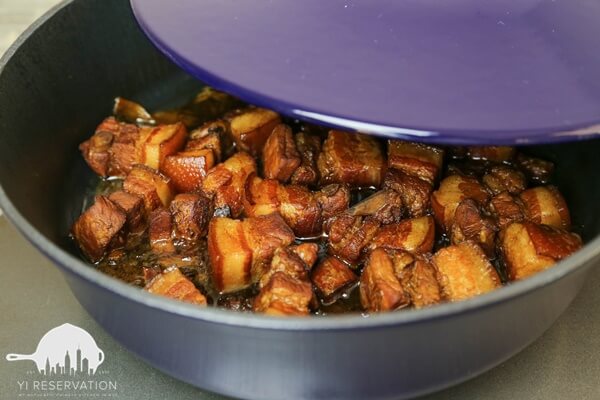 So once again,  if you are interested in the full recipe of this red cooked pork, please stay tuned or subscribe to this blog so you won't miss it.
Step-by-step Instruction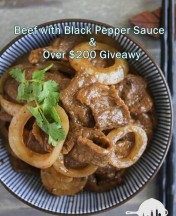 Stir-Fried Beef with Black Pepper Sauce
Yield: 2-3 Servings
Prep Time: 20
Cook Time: 5
Total Time: 25
Check out this absolutely delicious Stir-Fried Beef in Black Pepper Sauce Recipe with step-by-step instructions at
YiReservation.com
Ingredients:
12oz/340g beef tenderloin or other tender cuts 6 thin slices ginger 2 clove garlic, thinly sliced 1 medium onion 1tbsp black peppecorns, coarsley cracked cilantro sprigs for garnish
Marinade:
1tbsp Shaoxing cooking wine 1tsp soy sauce 1tsp tapioca starch/corn starch
Sauce:
2tbsp oyster sauce 1tbsp dark soy sauce 2tbsp Shaoxing cooking wine 1tsp sugar 1/3 cup beef stock or water 2tsp tapioca starch
Directions:
Cut the beef against the grain into 1/8 inch thick slices and cut onion into 1/8 inch thick slices.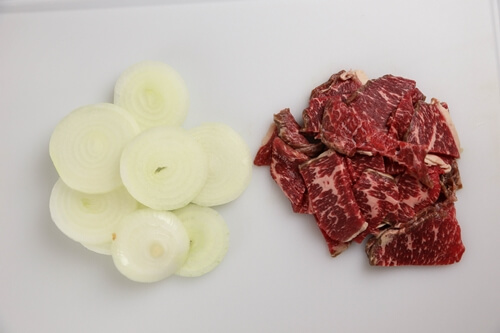 Mix the sauce ingredients together in a bowl.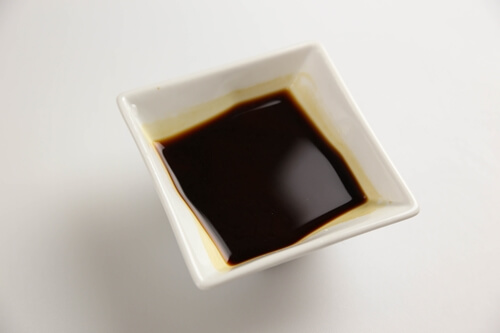 In another bowl, combine all the ingredients for the marinade. Add the beef and mix well. Let marinate for 20 minutes.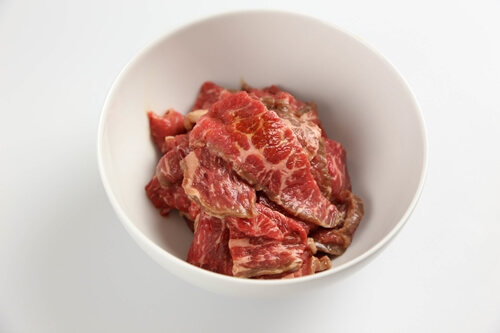 Heat 2 tbsp of cooking oil in a wok or stir-fry pan over high heat. Add the beef to the wok and quickly fry until the meat is about 3/4 done, about 1 minute. Remove hte beef and drain off the excess oil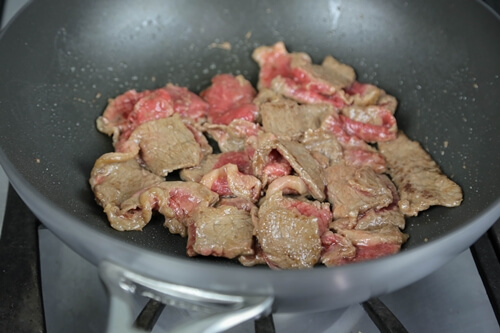 Return the wok to the heat, add 2 tbsp of oil and add the ginger, garlic. Fry until aromatic or about 20 seconds.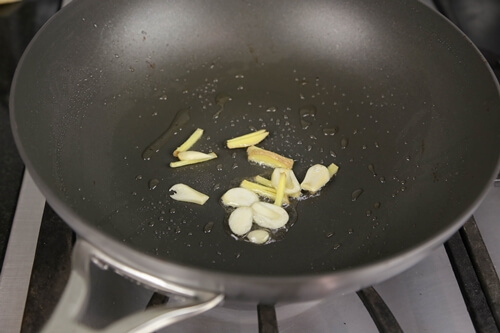 Add Onion to the wok and stir-fry until fragrant. About 30 seconds.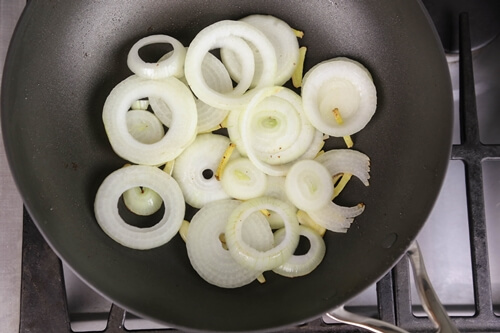 Return the beef to the wok and add the black peppercorns. Stir-fry for about 15 seconds.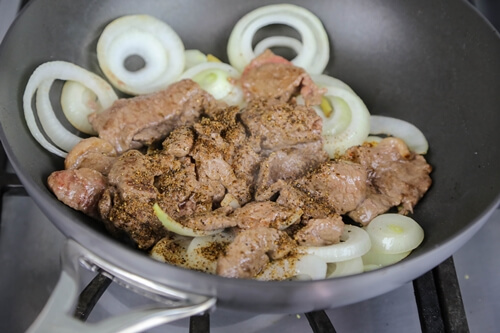 Add the sauce mixture and cook until the sauce thickens. About 2 minutes. Serve garnished with cilantro sprigs with a side of steamed rice.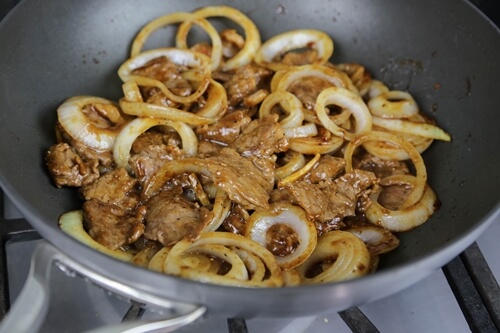 Recipe adapted from Phoenix Claws and Jade Trees: Essential Techniques of Authentic Chinese Cooking by
Kian Lam Kho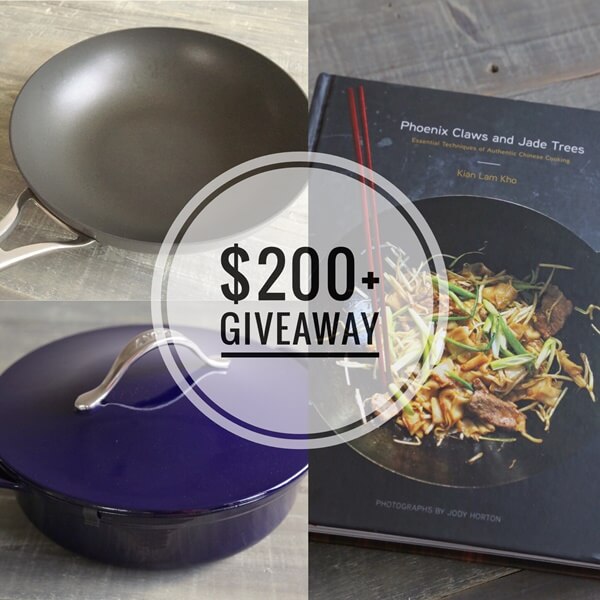 Giveaway Details
This Giveaway is sponsored by Anolon. One winner will be randomly selected to receive a grand prize package worth over $200 including:
A copy of the Phoenix Claws and Jade Trees: Essential Techniques of Authentic Chinese Cooking by chef Kian Lam Kho, published by Clarkson Potter.

One Aonlon 12″ Stir Fry Pan featuring Anlon Nouvelle Copper Hard-Anodized Nonstick"
One Anolon 5-Qt "Vesta Cast Iron Braiser in Cobalt Blue"
Giveaway Rules
UPDATE: the giveaway has ended. The winner, randomly selected by GIVEAWAY TOOL, is Cheryl B! Congratulations Cheryl. You'll be contacted shortly.

I'd like to thank everyone's participation. If you don't want to miss my next giveway (which is coming soon), please make sure you subscribe to my newsletter. Thanks.


This giveaway is open to readers with U.S. mailing addresses (sorry overseas readers 🙁 )
This giveaway starts today Sunday, 9/11/16 and ends on Sunday, 10/9/16, at 11:59pm EST. One Lucky Winner will be chosen randomly at the end of the sweepstakes and winner will be announced on this page on Monday, 10/10/2016.
To enter, please simply leave a comment on this page answering the question below in red! Then confirm your entry in Giveaway Tools using your email address (see the Giveaway Tool  form below).
Question: Name a Chinese cooking technique you are interested in learning or improving upon.
Bonus Entries – to increase your chance of winning, you are more than welcome to enter into one or more of the following entries in Giveaway Tools:
Subscribe to Yi Reservation Newsletter (and receive Chinese New Year Cookbook for free!)
Visit and Like Yi Reservation on Facebook
Follow Yi Reservation on Pinterest
Follow Yi Reservation on Twitter
Twitter about this Giveaway on Twitter
Follow Yi Reservation on Instagram
I hope you enjoy today's post. Please let me know if you have any questions regarding the recipe or the giveaway.
I wish everyone good luck!
Disclaimer: I was provided with a complimentary cookbook, stir-fry pan and braiser to produce this post. However all views and opinions are my own.