Hong Kong Style French Toast 法蘭西多士
Warning
: Parameter 2 to wp_hide_post_Public::query_posts_join() expected to be a reference, value given in
/home/yirese5/public_html/wp-includes/class-wp-hook.php
on line
287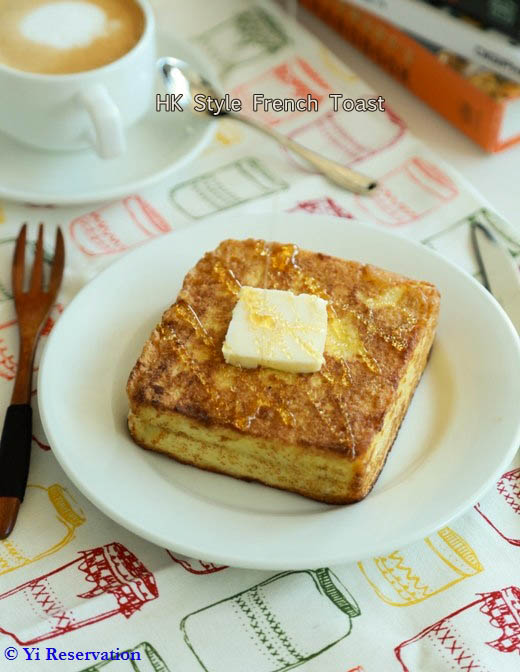 A Cha Chaan Teng, or Hong Kong style café, is a unique casual eatery that's been feeding the Hong Kong people since the 1950s.
A typical Cha Chaan Teng offers a wide selection of Western-influenced Chinese comfort food ranging from spaghetti to milk tea to fried rice at very affordable prices. A Cha Chaan Teng normally opens all day serving breakfast, lunch, and dinner, making it a great place to hang out with friends and grab a few bites without hurting the bank account.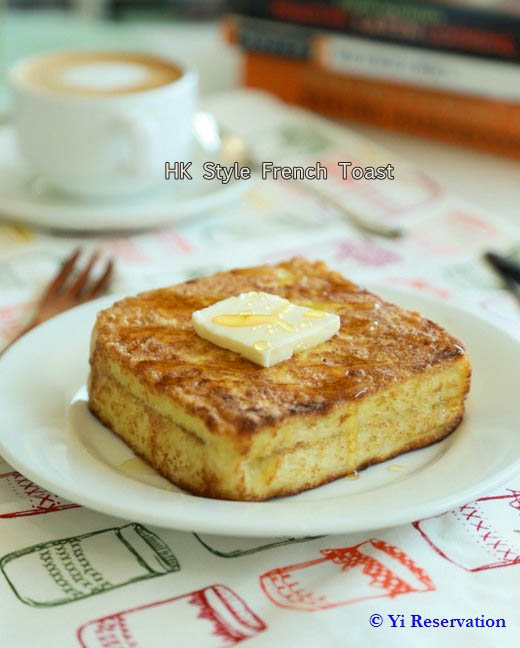 Hong Kong style café food was first introduced on this blog when I shared this Cha Chaan Teng style spaghetti dish a few months ago. It is really delicious but nowhere near being representative to Cha Chaan Teng food. In light of the holiday seasons and resentment from my wife, a Hong Kong native, on lack of signature Cha Chaan Teng dish on my blog, I decided to share one of my favorite Hong Kong style café dishes, which is French toast – the Hong Kong Style!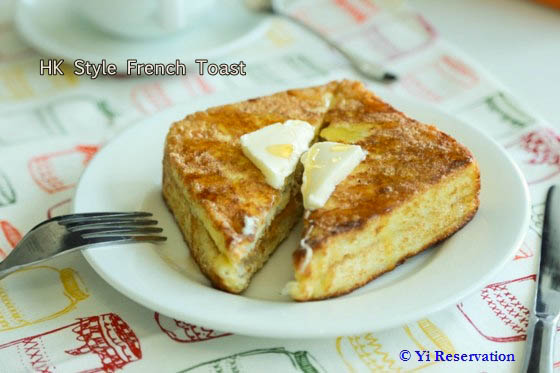 If you already like regular French toast served in your local diner you'll probably go nuts on this Hong Kong Style French toast. The Hong Kong style French toast is like French toast on steroids. It's got two thick slices of soft milk bread covered in egg batter and perfectly fried to crispy golden brown and then served with butter and condensed milk/syrup. Oh I forgot to mention, there is also a generous amount of peanut butter sandwiched in between the bread to make this dish extra decadent. No wonder that even CNN agrees HK Style French toast is one of the world's 50 most delicious foods (No. 38)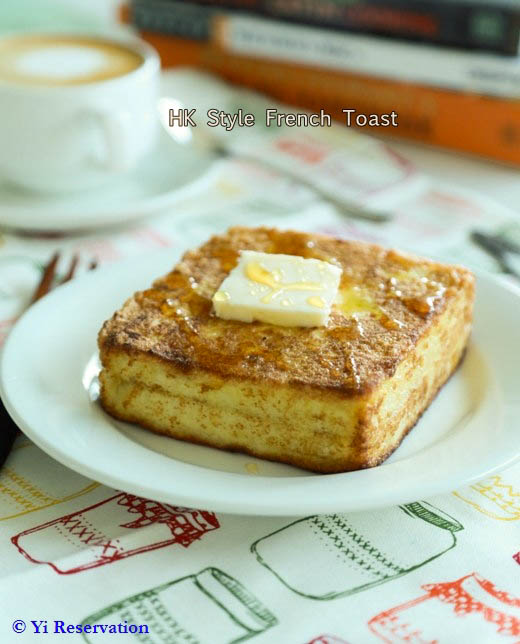 A few things I'd like to mention before you jump into the recipe.
You get extra score if you use milk bread for the toast. Otherwise regular white bread works as well
The classic Hong Kong style French toast has peanut butter in it but if you are allergic to peanuts you can substitute with jam or Nutella
Deep fry the toast for maximum satisfaction or you can pan-fry it, which is healthier but still delicious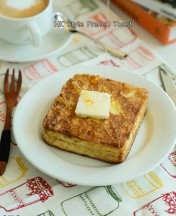 Hong Kong Style French Toast 法蘭西多士
Prep Time: 5
Cook Time: 3
Total Time: 8
Make this addicting HK Style French Toast following this step-by-step recipe at yireservation.com.
Ingredients:
2 slice milk bread
1 egg
½ tsp vanilla extract
Peanut butter
1 slice of butter
Maple syrup / sweetened condensed milk / honey
Directions:
I normally make my own milk bread and I like to slice my bread to ¾ inch thick. The pre-sliced bread is fine as well
Evenly spread a generous amount of peanut butter on one side of bread, about 1.5 tbsp
Put two slices of bread together and gently press the bread to seal the sides. Remove the bread crust from the 4 sides
Make the egg batter by beating the egg with vanilla extract until well blended
Drench the bread in the egg batter until all sides are well coated
For the healthier version, pan fry the toast in a non-stick pan with 1.5 tbsp of oil until all sides are golden brown, about 1 minutes per side over medium heat. Make sure you pan fry all 6 sides to get that uniform look. For the traditional version, deep fry the toast until golden brown, about 2 minutes. Plate the toast, place a thin slice of butter in the center of the toast and drizzle either maple syrup or condensed milk, or honey over the toast
Serve the toast with hot or cold Hong Kong style milk tea. It also goes very well with latte or cappuccino 🙂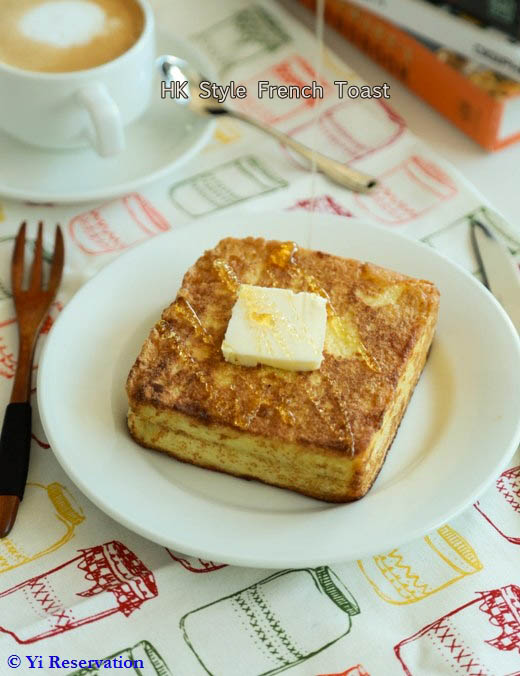 Warning
: Use of undefined constant rand - assumed 'rand' (this will throw an Error in a future version of PHP) in
/home/yirese5/public_html/wp-content/themes/yireservation/single.php
on line
72
Warning
: Parameter 2 to wp_hide_post_Public::query_posts_join() expected to be a reference, value given in
/home/yirese5/public_html/wp-includes/class-wp-hook.php
on line
287