About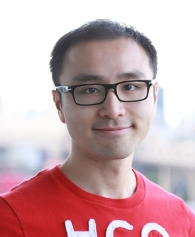 Hi, I am Yi and welcome to Yi Reservation!
Several years ago, I was frustrated with not being able to find easy-to-follow authentic Chinese recipes online so I started Yi Reservation on premises that cooking should be fun and stress-free and authenticity and approachability shouldn't be mutually exclusive.
To translate complex recipes into easy-to-follow steps, Yi Reservation is proud to offer visual driven recipes with step-by-step instructions. Yi Reservation offers a wide range of recipes spanning from century-old dishes to trendy modern meals, from 10-minute weeknight dishes to multi-day-feast-preparation, from regional Chinese dishes to world cuisines. With over 100 high quality unique recipes, there is something for everyone!
Although Yi Reservation started out as a Chinese recipe site, it has expanded into other categories while keeping its roots in showcasing regional Chinese cuisines. If you would like to make a suggestion or send a recipe request, please feel free to leave a comment on the bottom of this page or contact me at Yi(at)YiReservation(dot)com.
Meet Yi
I was born and raised in Chongqing, China and moved to the States when I was 14. Currently, I work and live in New York City with my wife Mrs. Yi Reservation and two adorable kitties Oreo and Tinkerbell.
Growing up in a family of great cooks, I started my food journey ever since I learned how to make my first bowl of noodles at age of five. It was then I decided to embark on a life-long mission: to master the recipes passed down from my family and learn more about regional Chinese cuisines. Yi Reservation was also born to help me track and share my learning progress as I pursuit my lifelong goal.
Living and cooking in NYC are challenging as space here is at premium and the kitchen is mostly compact size (but you gotta love the views). Over the years, I've learned how to maximize my tiny 4×64×5 kitchen and managed to keep my meals interesting. It goes to show that passion trumps everything and obstacles can be overcome 🙂
Yi Reservation is by no means an education website but an online community for me to share, discuses, and get support from. If you have any suggestions or questions you are very welcome to post comments or send an email to Yi(at)YiReservation(dot)com.
However the best ways to connect with me are:
Frequently Asked Questions
What is your culinary background?
I learned the basics in cooking when I was little from two great cooks – my father and grandfather. After that I am mostly self-taught although I've completed a basic technique course in French Cooking at International Culinary Education (ICE) in New York City.
How would you describe your cooking style?
My cooking tends to be loaded with flavors and spices. This is probably due to the fact that I grew up in Chongqing, China where I was immersed in Sichuan (Szechuan/Szechwan) cuisine at very young age. After marrying Mrs. Yi Reservation, a Hong Kong native, I have been learning and experimenting a lot of Cantonese dishes. Outside of Chinese cuisines, I like to create fusion dishes by mashing together different cuisines and spices.
Where do you get inspirations on your recipes?
Being in NYC, the capital of world cuisines, I am always on the look out for my next recipe ideas, whether it's trying a new dish out or experimenting with a new spice. I also regularly exchange cooking ideas with other foodie friends and family members. Lastly, I like to use whatever that's in season and get creative with whatever I have in hands.
Why is your site not updated more often?
I'd apologize for not being able to post new recipes as often as I'd like to. I do have a day job, which claims most of my weekdays. As a part time blogger, I only get to work on my new posts on weekends after I have fulfilled my family and social responsibilities. Since I am committed to providing step by step instructions for each of my recipes, it takes longer to prepare a post compared to some other online recipes without step-wise imges. My goal is to become more efficient in putting together my recipes so I can post updates more often.
Tell me about your cats
We adopted our Tinkerbell and Oreo in May 2011 when they were just 2 months old. We were fostering the kitties for a friend while the friend was looking for a permanent home for them. Then, we fell in love with both kitties and they basically ended up never leaving our home. We are very lucky to have these two kitties because they are super well-behaved and have been bringing us a lot of joy everyday.
Oreo (boy), the older of the two siblings, is a food connoisseur with a big beauty mark on his cheek. He loves to eat and is very adventurous with different types of food. His favorites are bread, cake, cheese, yogurt, and seafood. (Don't worry we don't actually feed him human food but only let him have a taste of food that he's interested in). Sometimes I really feel Oreo acts more like a dog than a cat. He does tricks when he wants food and he's always curious and super playful. Of course, he's also the ringleader among the two.
Tinkerbell (girl), the younger sister of Oreo, is sweet, very timid, and ladylike. She is less playful but a better companion. Whether you are watching TV or working on a computer, she will sit right next to you and quietly watch you mind your own business. She also comes with a tiny beauty mark on her cheek. She, however, is not a foodie.