Chinese Buffet Style Coconut Shrimp (椰子蝦)
Warning
: Parameter 2 to wp_hide_post_Public::query_posts_join() expected to be a reference, value given in
/home/yirese5/public_html/wp-includes/class-wp-hook.php
on line
287
If you are looking for the creamier version of Chinese coconut shrimp served in certain buffet restaurants, please check out the Creamy Buffet Style Coconut Shrimp.
As the summer is right around the corner, I, like many fellow New Yorkers, look forward to a vacation somewhere away from the city. Lately I've been day-dreaming about an exotic gateway to a tropical island where I will do nothing but relaxing on a white sand beach by a deep blue ocean. When I get tired I will just sit back on a beach chair to sip my mojito and snack on a serving of Chinese buffet style coconut shrimp. That's right you heard it! My dream specially calls for the Chinese style coconut shrimp which is one of my favorite American Chinese dishes.
Anyway back to reality, I know I won't be on that white sand beach anytime soon but I'll probably be as happy to eat this coconut shrimp dish on my couch while I watch my favorite show. I know sometimes I am just too easy to be pleased 🙂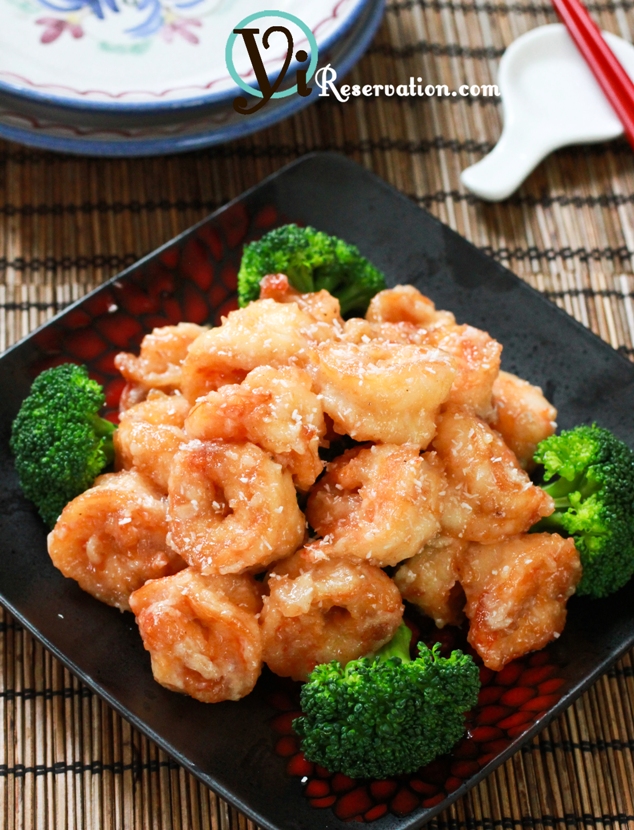 I was never big on American Chinese food but once upon a time I was a regular patron to Chinese buffet restaurants. As a poor college student, Chinese buffet was my way of getting a satisfying meal on a budget. Although every buffet offers a large selection of dishes, I am rather selective to what goes on to my plates. My main targets are always the seafood especially shellfish and good fish dishes. I also like good stir-fried and barbecued dishes.
Over time, the coconut shrimp emerged as one of the winners. Unlike the traditionally breaded and fried crunchy coconut shrimp, the Chinese style is shrimp in creamy white coconut sauce. If you've had it you know this is some serious yummy shrimp I am talking about. If you enjoy a sweet and tropical seafood dish, this will be perfect for you.  Cut back the sugar if you prefer but seriously if you've already gone this far why not just finish it all the way 🙂
P.S. if you dig this coconut shrimp dish you might also like another famous American Chinese classic called Crab Rangoo (cheese wonton)
*Update – due to popular demand, I have posted the second coconut shrimp recipe featuring the sweet and creamy coconut sauce.
[stextbox id="info" bgcolor="B2FAEE"]
Chinese Buffet Style Coconut Shrimp – Ingredients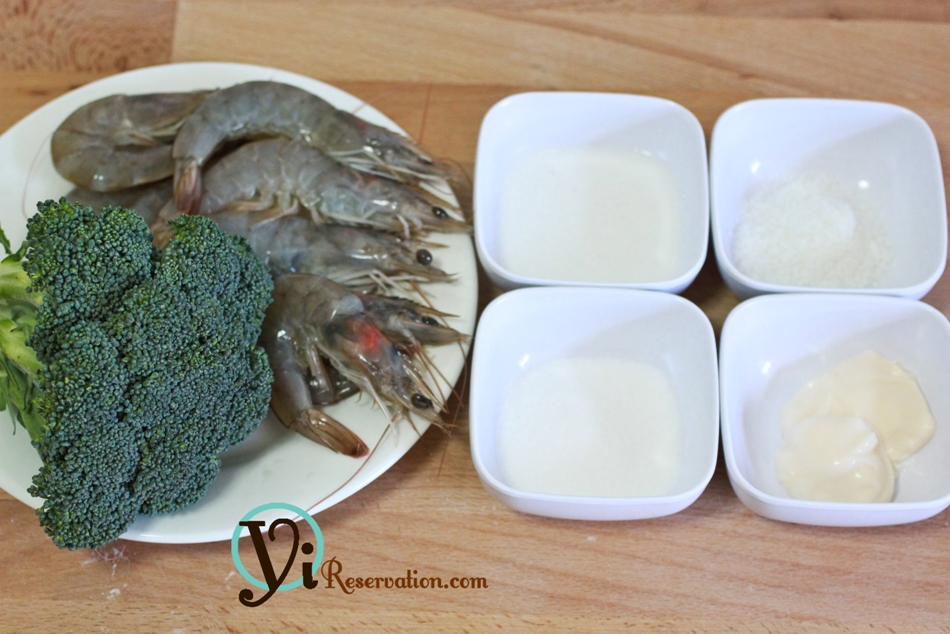 1 lb Medium shrimp
1 small Broccoli
1 cup Coconut cream
2 tbsp Sugar
2 tbsp Mayonnaise
Shredded coconut
½ cup of bread crumb and 1 tbsp of corn starch, combined
For Shrimp marinade:
½ tsp Salt
1 tsp Cooking wine
½ tbsp ground pepper
[/stextbox]
[stextbox id="custom"]
Chinese Buffet Style Coconut Shrimp – Step By Step
1. Peel and devein the shrimp. Mix with the marinade and set aside for at least 15 minutes. Can be done ahead of the time.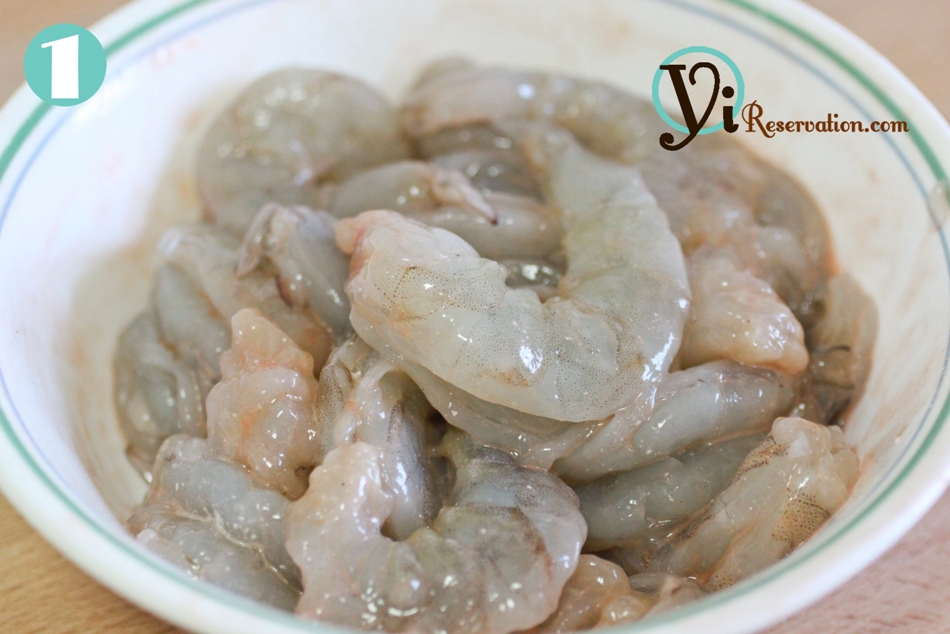 2. Cut the broccoli into small chunks. Blanch in boiling water until the color starts to shine. About 2 minutes.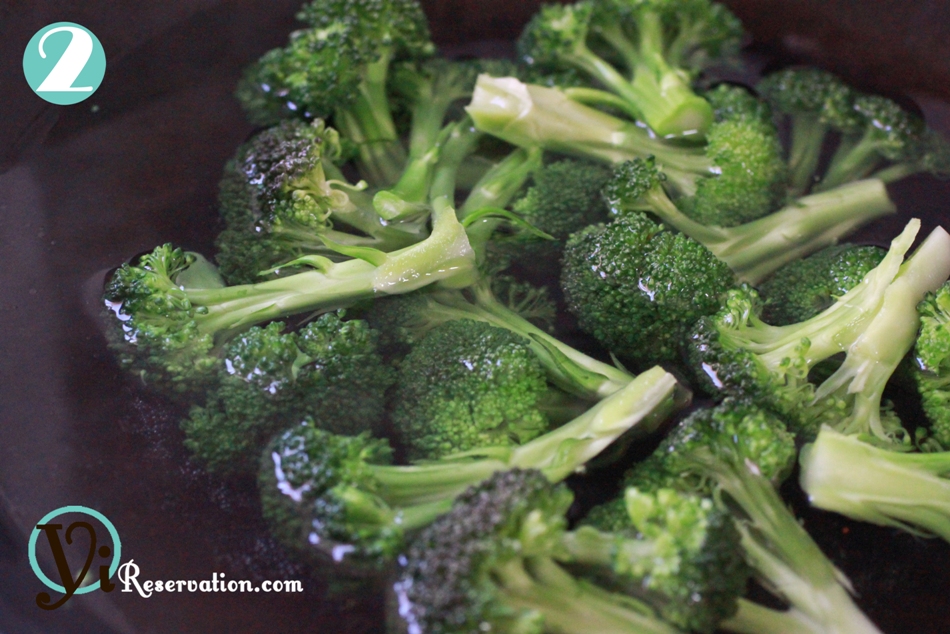 3. Slightly cover the shrimp with bread crumb and corn starch mix. Fried over medium heat until the shrimp turns golden outside. About 2-3 minutes. If you don't want to waste a lot of oil, you can do fry in batches.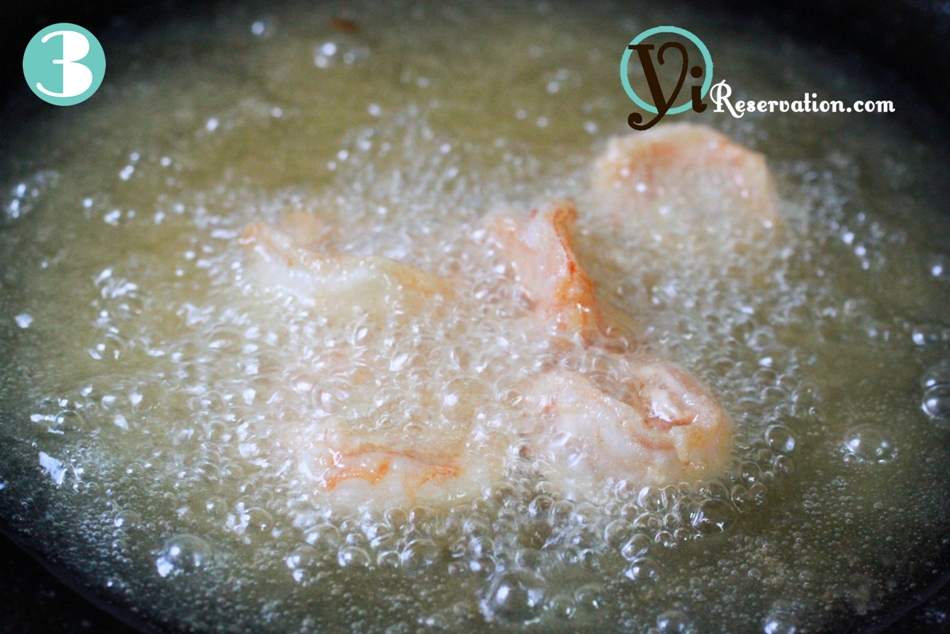 4. Remove the excess oil on a paper towel.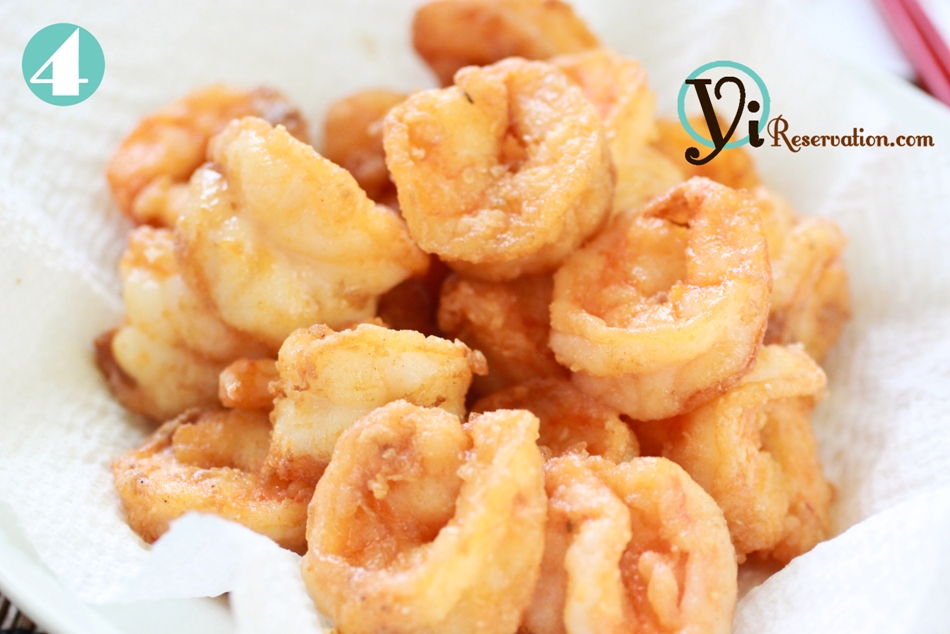 5. In a sauce pan, combine the coconut cream and sugar over medium heat. Mix until all sugar dissolves.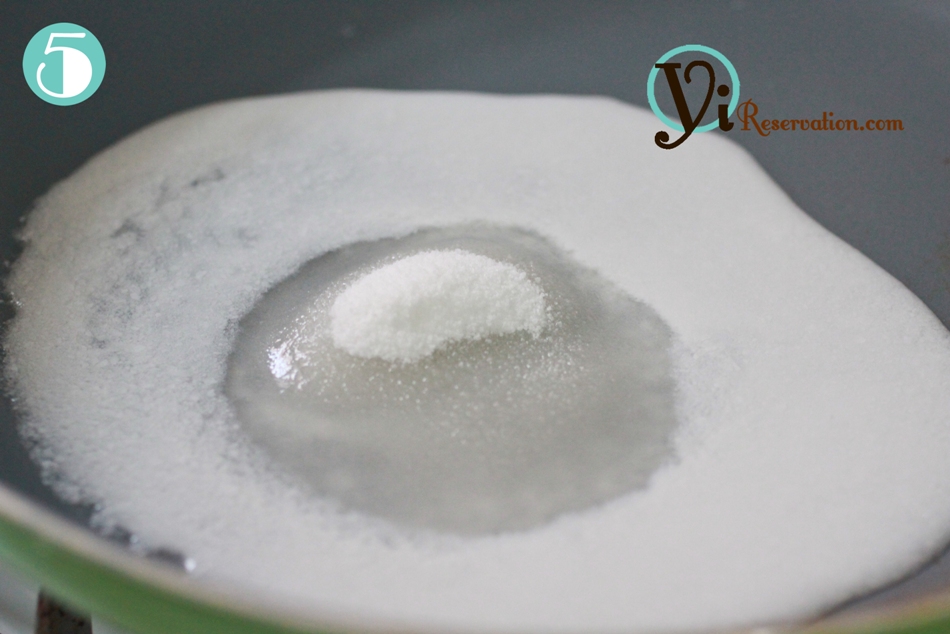 6. Add the mayo and fried shrimp. Mix until the shrimp is well glazed. Serve on top of cooked broccoli with a sprinkle of shredded coconut.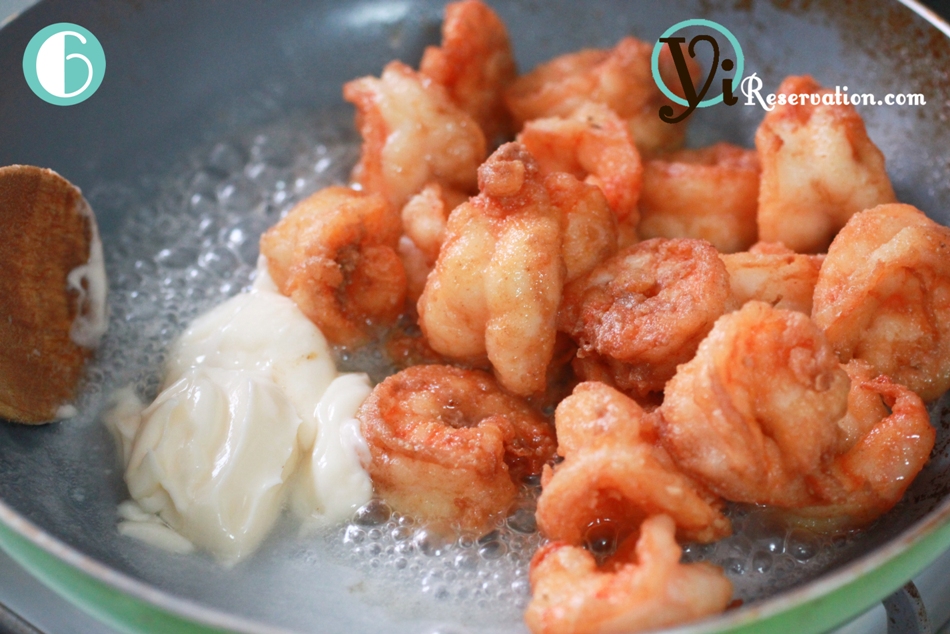 [/stextbox]
PS: I notice that there are different versions of this Chinese buffet style coconut shrimp but this is the version I enjoy the most. You can also substitute the shrimp with Chicken to make a coconut chicken dish.
If you also enjoy Chinese buffet please share your favorite buffet dish.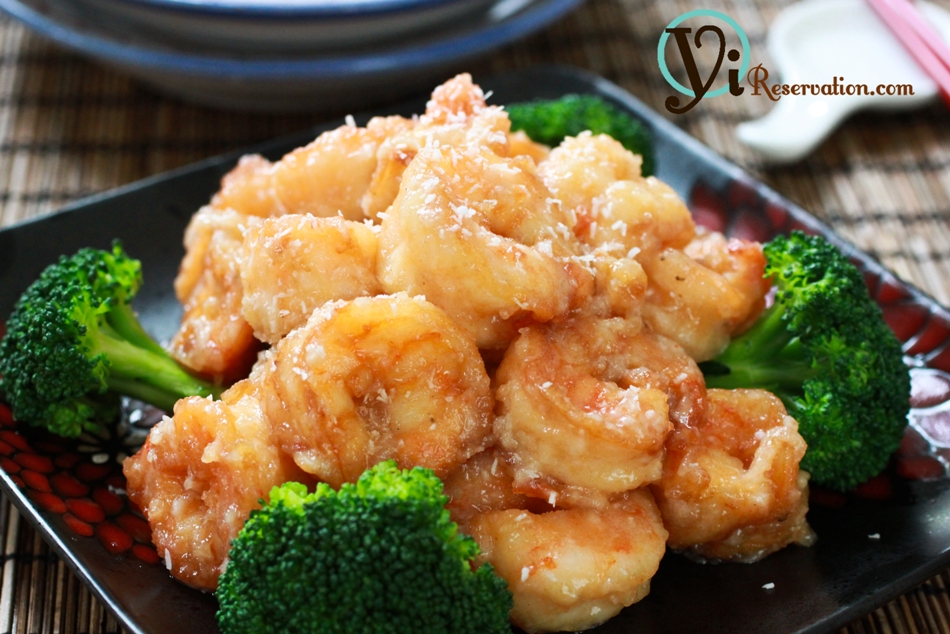 Warning
: Use of undefined constant rand - assumed 'rand' (this will throw an Error in a future version of PHP) in
/home/yirese5/public_html/wp-content/themes/yireservation/single.php
on line
72
Warning
: Parameter 2 to wp_hide_post_Public::query_posts_join() expected to be a reference, value given in
/home/yirese5/public_html/wp-includes/class-wp-hook.php
on line
287