Reflection on My Ramen Pop-up
Warning
: Parameter 2 to wp_hide_post_Public::query_posts_join() expected to be a reference, value given in
/home/yirese5/public_html/wp-includes/class-wp-hook.php
on line
287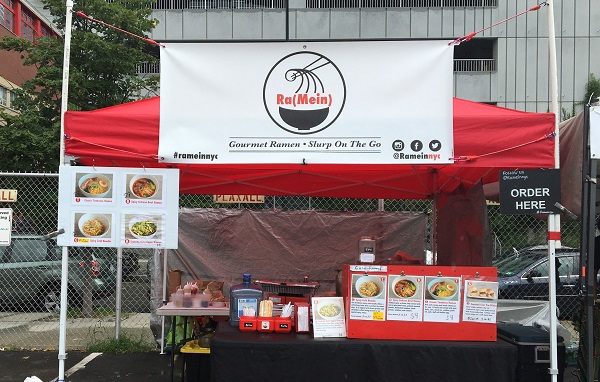 It just seems like yesterday when I wrote about my involvement in a noodle pop-up called Ra(Mein) back in April. Then here I am, four months later, writing a quick reflection of my pop-up experience right before we wrap up the final weekend at LIC Flea. Time truly flies!
So how was it like running a food pop-up?
The short answer is, it's tough. To anyone who's considering doing it, be prepared to spend many sleep-deprived nights preparing the food and live on coffee/espresso during the food services. Of course, when things go really bad, there will be tears when no customers show up due to little things like torrential rain; and a few drops of blood when that sharp cutlery accidentally lands on your finger. OK, scratch the tear and blood part but you get the picture. Oh, if you are like me, plan to do it on top of a full-time job, congratulations, you just made it 2x harder.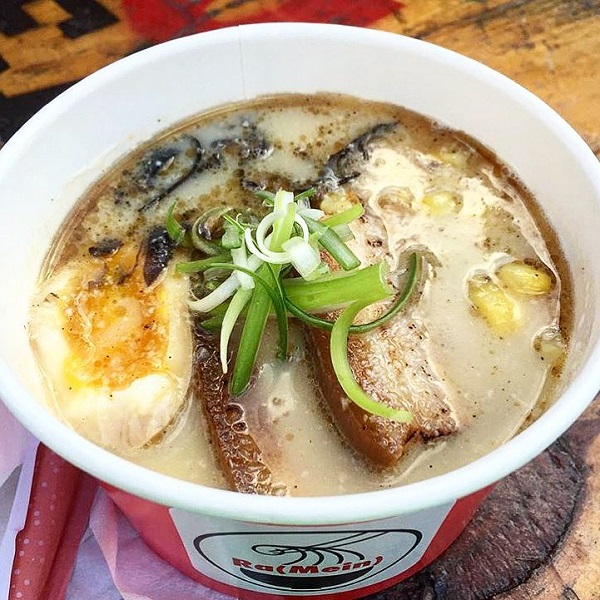 But I won't lie, with over 2000 bowls of ramen under my belt and after dealing the above mentioned difficulties, I still find the whole experience rewarding thanks to my partners in crime and Mrs. YiReservation and all the friends who came to help out through out the season. Together, the Ra(Mein) team have also served up some ass-kicking soup ramen as well as invented our world-famous kale apple ramen salad, a creation thanks to the hot summer days when a steaming bowl of tonkotsu ramen isn't quite the food for our customers. I like to think we did all these but in reality none of these would ever happen without repeated support from our royal customers, friends and family. Also, big thanks to readers of this blog who have been patiently waiting for a regular update on my blog which never came.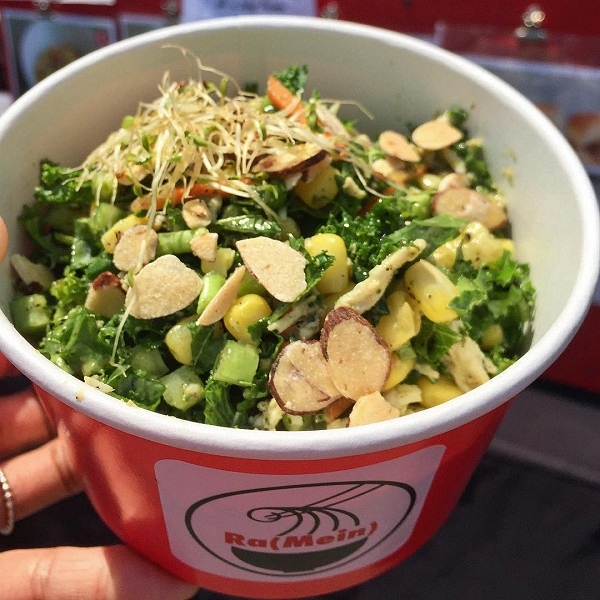 On a personal level, I am walking away with better understand in how to operate a food service business, in this case a ramen pop-up, on a basic level. Having good food is a must. That's the basic building block. And making good food can be difficult when you are small and lacking resource but you just need to suck it up. However another important element to this game is marketing, marketing, and marketing. Some would argue that's what makes and breaks a food establishment. We invested a great deal of time on presentation even before we started selling. We have been promoting the business non-stop throughout the whole flea season. Yet, we are still in search of a more effective marketing tools to achieve the desire success. Just goes to show how critical marketing is when it comes to food business.
So what's next for Ra(Mein)?
Honestly, there are no concrete plans in place. Some possibilities are doing pop-ups in local venues or doing more pop-ups small festivals around NYC. If you really want to find out what Ra(Mein) is up to in the future, please follow us on Instagram, and/or Facebook. Or if you have been a customer, please kindly give us an honest feedback on YELP!
Regardless what the plan is, one thing you can count on is I'll continue to improve my noodle building skills. I have a feeling that my ramen slurping in Japan will give me some of fresh ideas and maybe something great willcome out of this. (Yes, I also managed to go to Japan during this time. I will share my foodie journey with you in a separate post or two later.)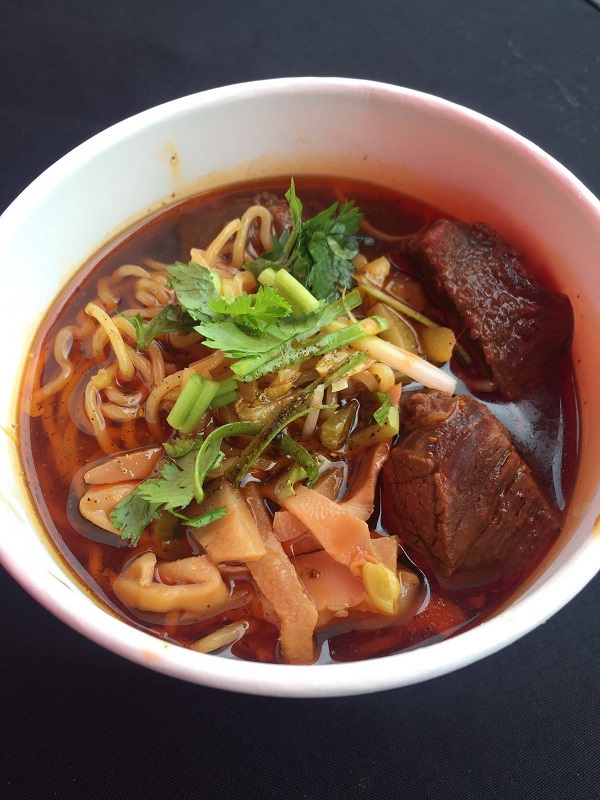 Conclusion
Starting a food pop-up requires a tremendous amount of work but it can be a rewarding experience. If you are seriously considering testing out your food concept and have the resource, you should definitely give it a try!
Lastly, if you happen to be reading this right after it was published and somehow you are in NYC, feel free to come check Ra(Mein) out one last time this weekend (8/6/16 and 8/7/16) @ LIC Flea. We will be serving a limited menu.
Thanks for listening to my little ramen rant. Now for the fun part, check out my new recipe which is going live like NOW!
Warning
: Use of undefined constant rand - assumed 'rand' (this will throw an Error in a future version of PHP) in
/home/yirese5/public_html/wp-content/themes/yireservation/single.php
on line
72
Warning
: Parameter 2 to wp_hide_post_Public::query_posts_join() expected to be a reference, value given in
/home/yirese5/public_html/wp-includes/class-wp-hook.php
on line
287