Coconut Mandarin Orange Panna Cotta + Giveaway ($399 Value)
Warning
: Parameter 2 to wp_hide_post_Public::query_posts_join() expected to be a reference, value given in
/home/yirese5/public_html/wp-includes/class-wp-hook.php
on line
287
This easy to make coconut mandarin orange panna cotta is rich and creamy and perfect for your next holiday party.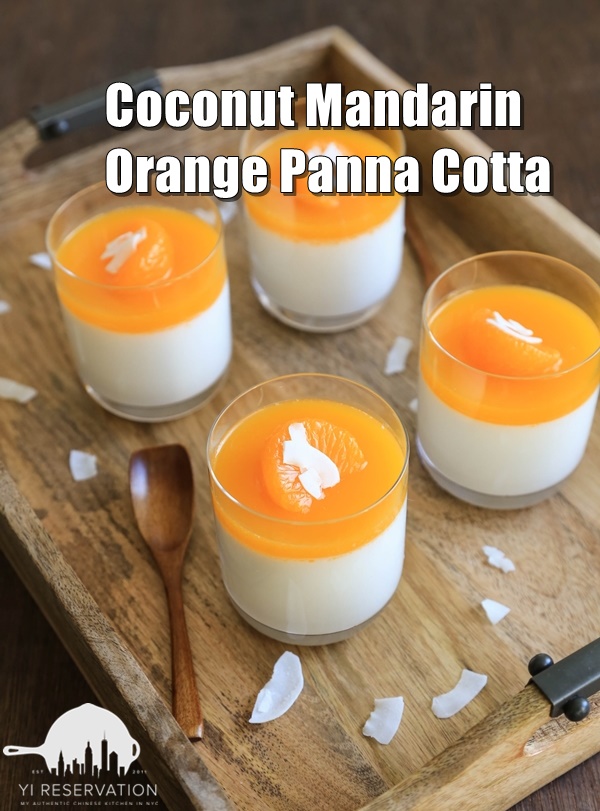 I hope everyone in the U.S. had a wonderful Thanksgiving and doing some thing creative with your leftover turkey.
To help you better engineer your holiday meals, I have partnered with Circulon®, a leading brand of hard-anodized nonstick cookware, to 1) create a simple holiday dessert 2) give away a set of their latest Circulon Ultimum 11-pc Collection ($399 value).
If you are looking for an easy way to kick your holiday dessert game up a notch, look no further than this creamy and smooth Coconut Mandarin Orange Panna Cotta.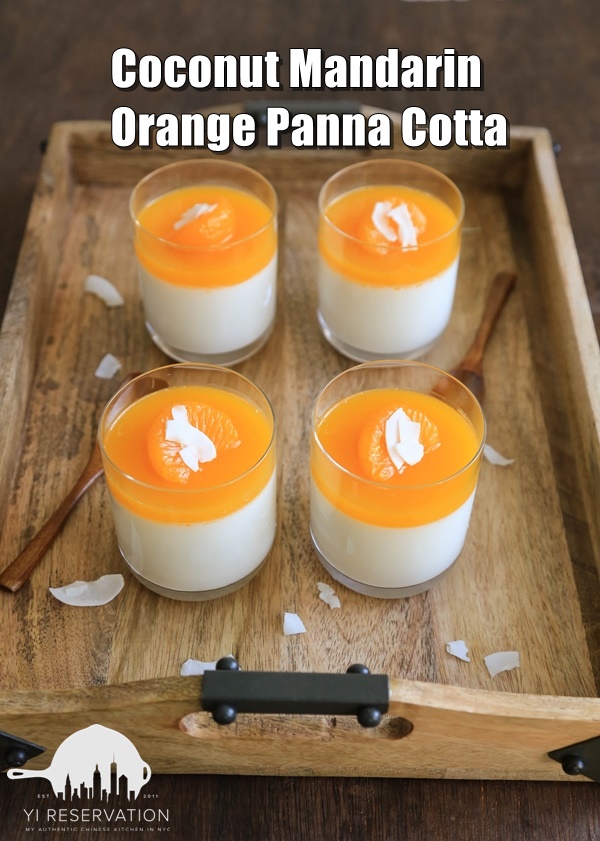 While panna cotta literally means "cooked cream" in Italian, the real trick to getting that perfectly smooth texture is to actually not bring the cream to boil.
To make this recipe foolproof so anyone can get that perfect consistency, I've decided to use the double-boiler method which prevents the cream or milk from getting overcooked.
While I like the classic vanilla panna cotta, I wanted to put an Asian twist to it by infusing this dessert with rich coconut flavor and balancing it with a touch of citrus from the mandarin orange. The final product was this scrumptious and elegant-looking Coconut Mandarin Orange Panna Cotta.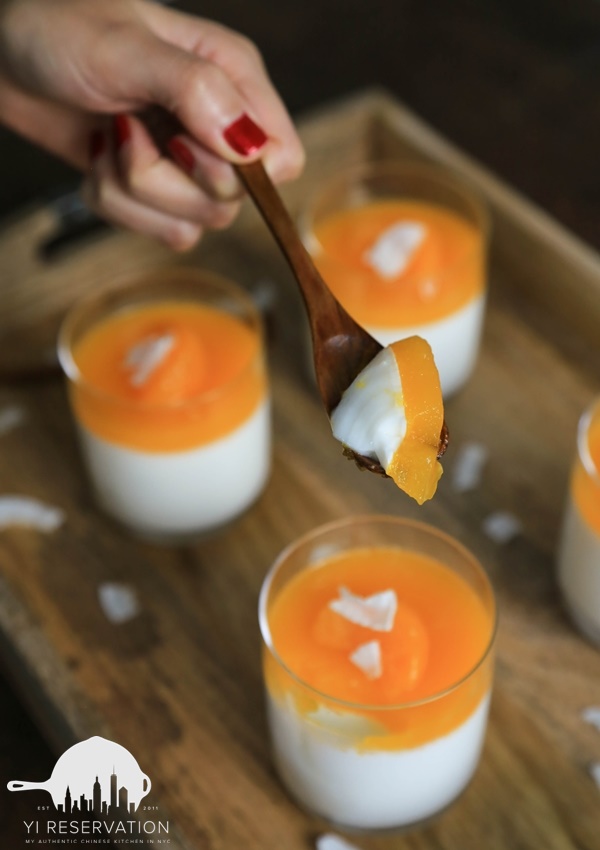 What's even better? This panna cotta recipe only takes 25 minutes of active preparation time and requires basic ingredients, making it a perfect dessert at your next holiday party
YouTube Video
Also posted this YouTube Video to show you how to make this lovely dessert. Please subscribe to my YouTube channel if you want to get notified when a new video is posted.

About Circulon® Ultimum and Giveaway
In putting together this recipe, I had the pleasure to preview the newly launched Circulon® Ultimum 11-pc Non-Stick Collection which helped me make the panna cotta silky smooth with no effort.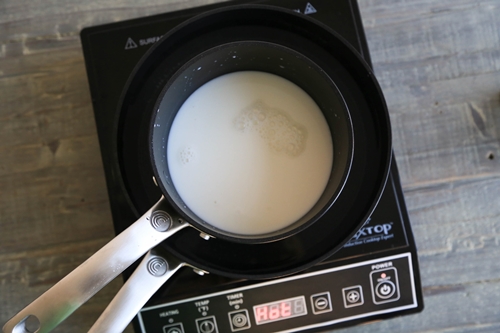 The collection Cookware is made of heavy gauge, pressure-forged aluminum and coated stainless steel base and delivers even heating for the best cooking results. It's suitable for all cooktops, including glass and induction. Additionally, it's dishwasher safe, and oven safe to 500°F.
The Circulon® collection is available exclusively at Kohl's.
Now, onto the most exciting part.
To help home chefs like you streamline the holiday meals preparations, I have partnered with Circulon® to give away one set of the latest Circulon Ultimum 11-Pc Non-Stick Cookware valued at $399.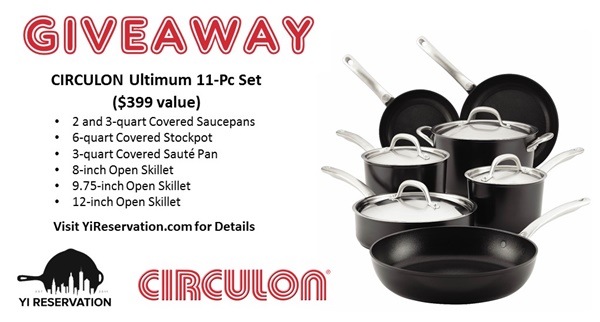 Coconut Mandarin Orange Panna Cotta Recipe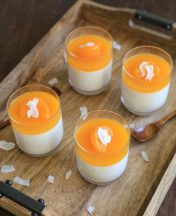 Coconut Mandarin Orange Panna Cotta
Yield: Four 10 floz servings
Prep Time: 15 minutes
Cook Time: 10 minutes
Total Time: 25 minutes
Looking for a simple way to elevate your holiday dessert game? Look no further than this creamy and smooth Coconut Mandarin Orange Panna Cotta!
Ingredients:
1 cup / 240ml whole milk
1 can / 400ml coconut milk with cream
½ cup + 2tbsp / 120g sugar
½ tsp vanilla extract
1 bag / 0.3oz gelatin
Coconut chips for garnish
Mandarin orange for garnish
Mandarin Orange Glee
2/3 cup Mandarin orange in light syrup
¼ bag / 0.1oz gelatin
50ml Filtered water
You'll also need four 30cl /10fl oz glasses or ramekins
Directions: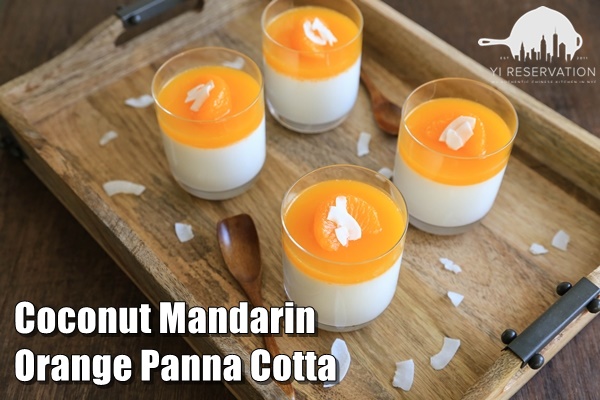 Disclosure: this recipe is sponsored by Circulon®.
Warning
: Use of undefined constant rand - assumed 'rand' (this will throw an Error in a future version of PHP) in
/home/yirese5/public_html/wp-content/themes/yireservation/single.php
on line
72
Warning
: Parameter 2 to wp_hide_post_Public::query_posts_join() expected to be a reference, value given in
/home/yirese5/public_html/wp-includes/class-wp-hook.php
on line
287