Honey Glazed Pork Jerky | 豬肉乾
Warning
: Parameter 2 to wp_hide_post_Public::query_posts_join() expected to be a reference, value given in
/home/yirese5/public_html/wp-includes/class-wp-hook.php
on line
287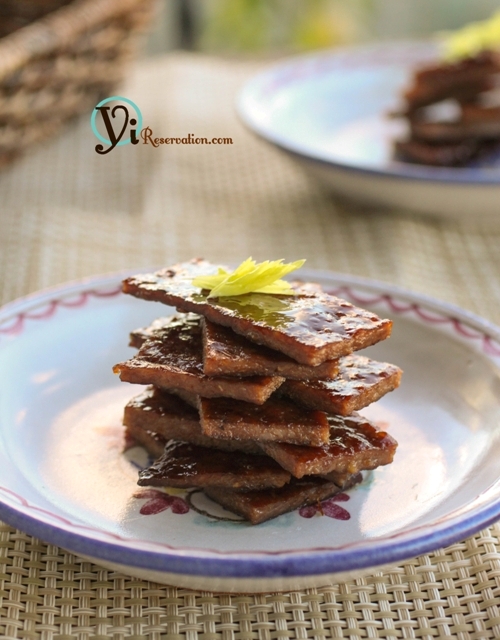 I have to confess that I have an expensive addiction…
I am addicted to all kinds of jerky and I can't help but stock up a few bags of jerky EVERY TIME I go to Costco. If you are like me who's obsessed with jerky you'd know that this a bad news to my wallet as the jerky normally costs several times more than the fresh meat.
So I decided to make my own Asian Style Pork Jerky, aka Bak Kwa or Rougan,  at home.
Now, I know that the word jerky sometimes induces the horror images of chewing dry and hard stripes of meat packed with sodium and preservatives. But you'll change your mind once you've tried this Chinese Pork Jerky!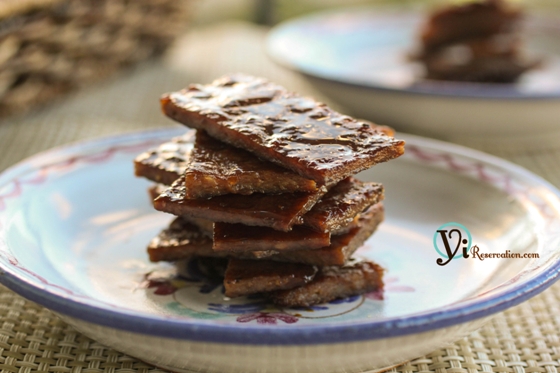 Not only it's soft and juicy, it has this sweet and savory flavor that would make you scream for more. Additionally, the homemade jerky is a lot healthier than the commercial version because there is no preservatives and less sodium is used. So you can enjoy a few more strips without worrying much.
As you'll see in my step by step illustration, this Honey Glazed Pork Jerky recipe is actually very easy to make. The use of ground pork makes the jerky inherently tender and flavorful. It also means that you'll not even have to deal with cutting the meat as if you were to make the traditional jerky.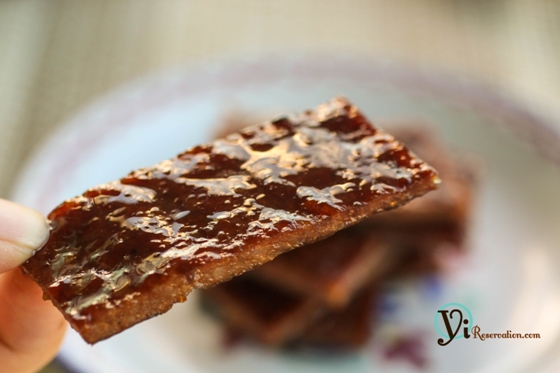 With holiday season right around the corner, I thought it was a perfect time to share this finger-licking good pork jerky recipe. Whether you make it as a surprise finger food for your upcoming party or just keep it around as a snack between the meals, you and your guests will love this jerky just as much as I do!
I normally make a bunch and store the leftover in the fridge for up to 3 days.
Step by step Illustration
In a mixing bowl, combine the ground pork and marinade ingredients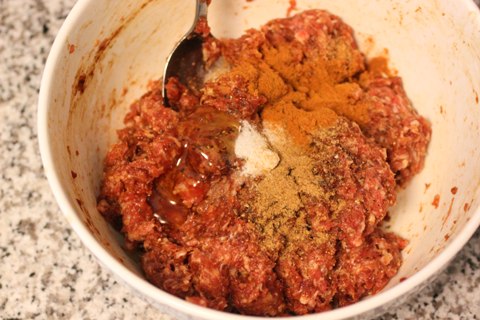 Mix with a spoon or by hand until the pork turns into a paste. Cover with plastic wrap and chill in the fridge for at least 1 hour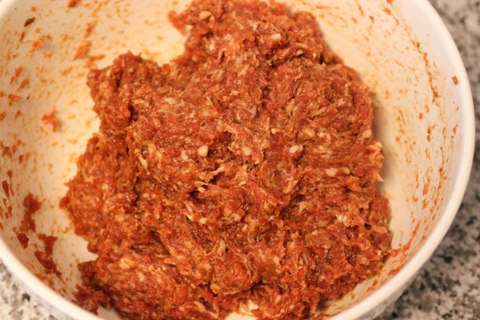 Preheat the oven at 375 F. Place a piece of parchment paper on a baking sheet. Put a few spoons of pork on a sheet of parchment paper then cover the put plastic wrap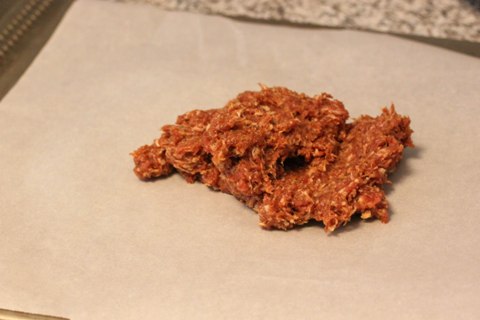 Gently run a rolling pin over the wrap to flatten the pork and form a thin layer of pork. Prepare the basting glaze by mixing the honey with cooking wine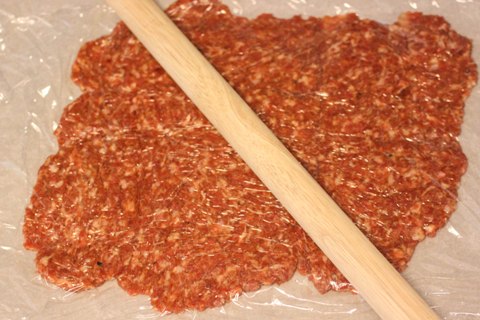 Bake the pork for about 12 minutes on each side. Carefully flip it once in between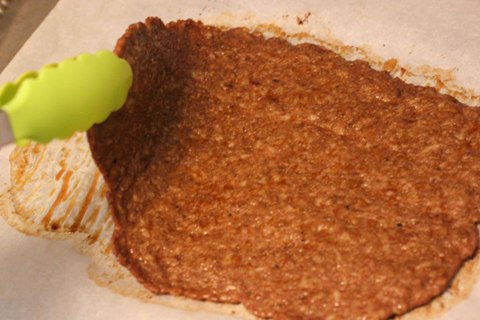 Coat the pork with the honey glaze on both sides. Bake at 400 F for 5 minutes each side. Repeat this step one more time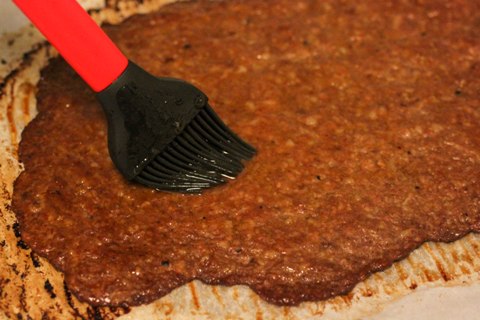 The pork jerky can be enjoyed both warm and cold 🙂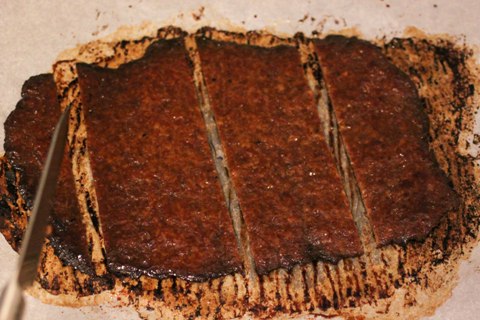 The pork jerky can be enjoyed both warm and cold 🙂
Enjoy and don't forget to share (with your friends and neighbors)!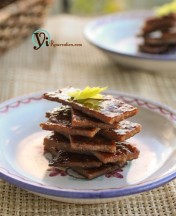 Honey Glazed Pork Jerky | 豬肉乾
Yield: 20
Prep Time: 90
Cook Time: 45
Total Time: 135
Enjoy this Chinese Style Honey Glazed Pork Jerky and share it as a surprise finger food in your next party! The step-by-step picture illustration is available on
www.yireservation.com
.
Ingredients:
Pork Marinade
2tbsp soy sauce
2tbsp fish sauce
2tbsp dark soy sauce
½ tsp salt
2tbsp sugar
1tbsp cooking wine
2tbsp honey
1tsp five-spice powder
½ tsp freshly ground pepper
Cayenne pepper powder to your own taste (optional)
For Basting
2 tbsp honey
1 tbsp cooking wine
Directions:
In a mixing bowl, combine the ground pork and marinade ingredients
Mix with a spoon or by hand until the pork turns into a paste. Cover with plastic wrap and chill in the fridge for at least 1 hour
Preheat the oven at 375 F. Place a piece of parchment paper on a baking sheet. Put a few spoons of pork on a sheet of parchment paper then cover the put plastic wrap
Gently run a rolling pin over the wrap to flatten the pork and form a thin layer of pork. Prepare the basting glaze by mixing the honey with cooking wine
Bake the pork for about 12 minutes on each side. Carefully flip it once in between
Coat the pork with the honey glaze on both sides. Bake at 400 F for 5 minutes each side. Repeat this step one more time
Cool down the pork jerky on cooling rack. Cut into bite size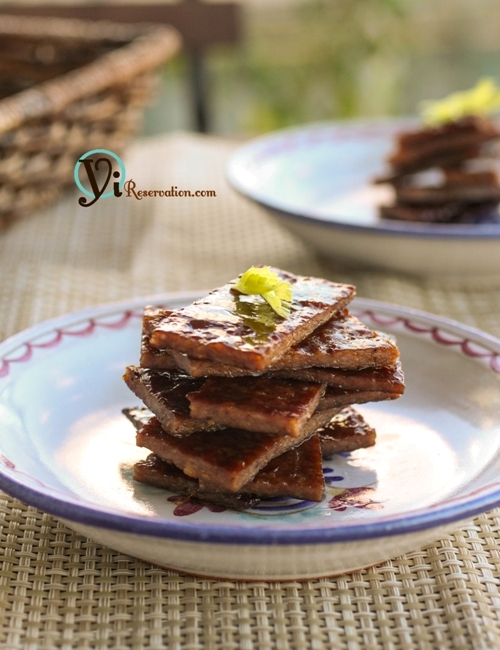 Warning
: Use of undefined constant rand - assumed 'rand' (this will throw an Error in a future version of PHP) in
/home/yirese5/public_html/wp-content/themes/yireservation/single.php
on line
72
Warning
: Parameter 2 to wp_hide_post_Public::query_posts_join() expected to be a reference, value given in
/home/yirese5/public_html/wp-includes/class-wp-hook.php
on line
287