Seaweed Egg Drop Soup (紫菜蛋花湯)
Warning
: Parameter 2 to wp_hide_post_Public::query_posts_join() expected to be a reference, value given in
/home/yirese5/public_html/wp-includes/class-wp-hook.php
on line
287
You have no idea how much I love about reading the comments, suggestions, and requests from the readers. The feedback from all of you really motivates me to keep the site up so please don't hesitate to drop a line whenever you feel like it.
A few readers have requested for easy and quick weekday meal recipes. Like many of you who work full-time, I find it quite challenging to cook a "real" meal on weeknights because of the constraints in time and resource. However, it can also be fun and rewarding if you know how to whip up sometime quick with what you have.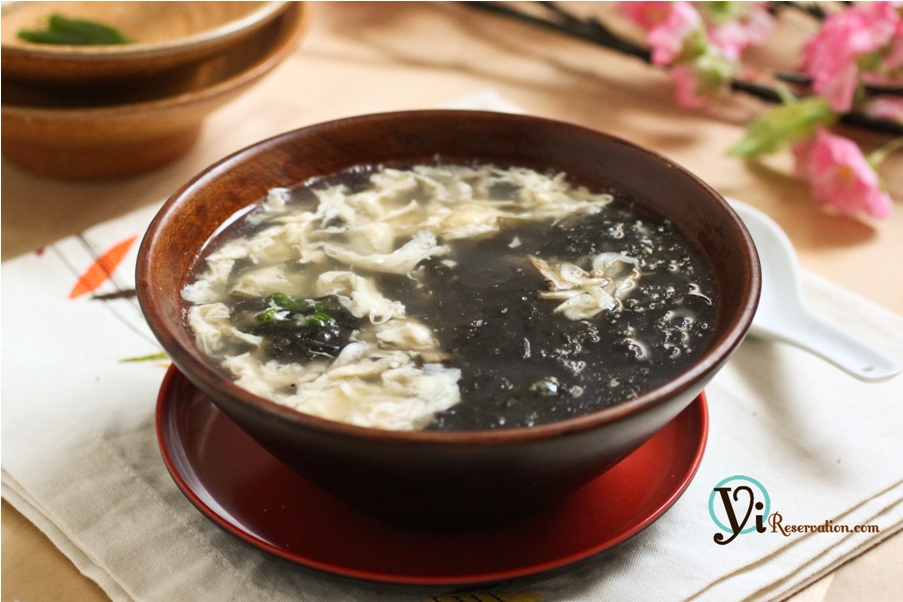 Case in point, when hurricane Sandy hit New York, I was stuck home for a few days. After I ran out of the stock I started to put together simple meals with whatever I could find in my fridge and cabinets. Pretty soon I was left with only some chicken stock, eggs, and dried seaweed. Since I couldn't make anything brilliant with those ingredients I ended up making a egg drop soup with the seaweed. It turned to be the best decision I ever made J
This seaweed egg drop is a classic Chinese homemade soup dish eaten in most part of China. The combination of the seaweed flavor and the egg drop soup reminds me of childhood comfort food. The seaweed used in the soup is a particular variety of dried seaweed called zicai (紫菜). You should be able to find it in many Chinese grocery stores.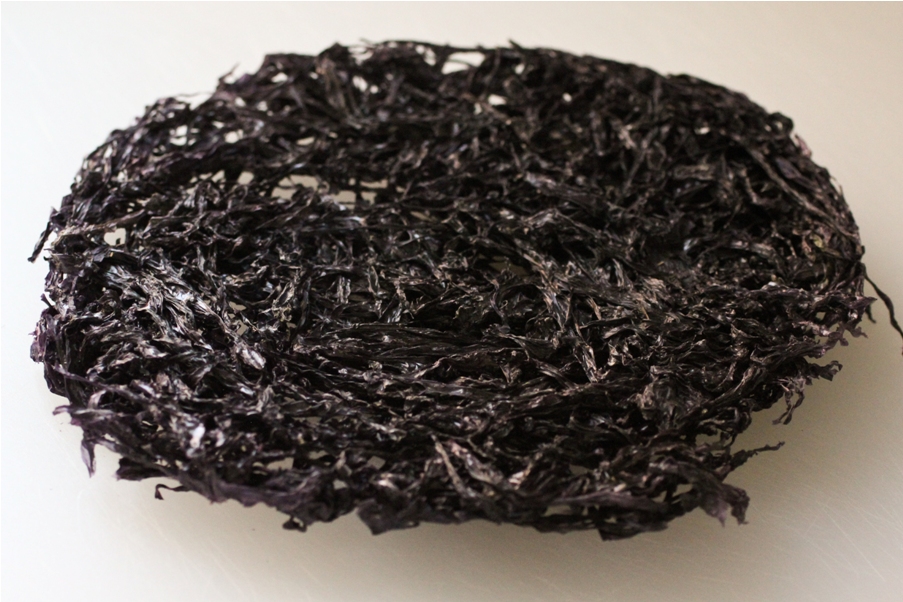 In this recipe I also used some dried baby shrimp. Compared to regular dried shrimp, the dried baby shrimp is lighter-colored and have a less intense of flavor, adding just right amount of savory to the soup.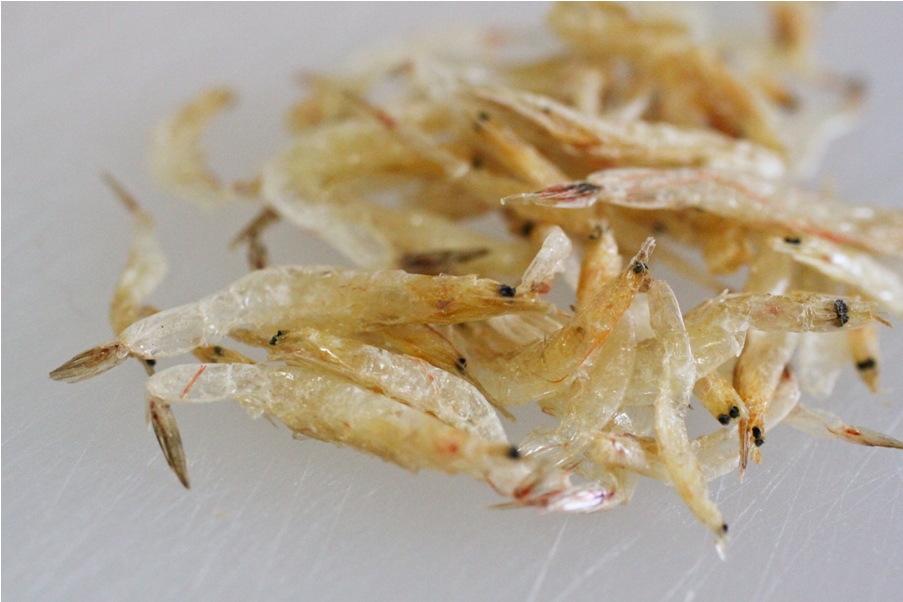 As I mentioned, this dish is extremely easy to make that you can probably make it in less than 10 minutes. Definite give it a try if you are looking for a quick weekday dish!
1. In a soup pot, combine the chicken stock with the sliced ginger. Bring to boil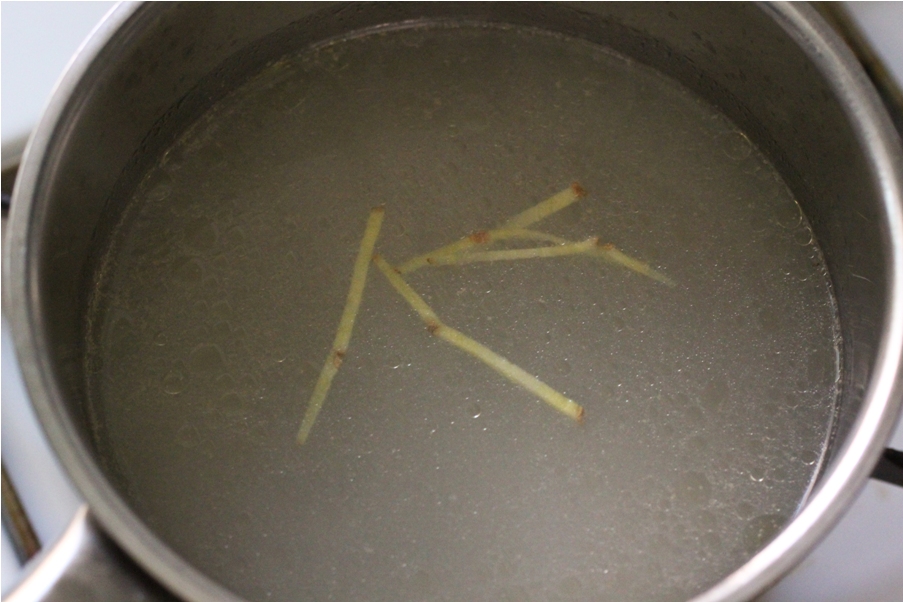 2.Tear the zicai / dried seaweed into smaller pieces and drop into the stock. Stir gently. Turn the heat to simmer. Add dried baby shrimp (optional)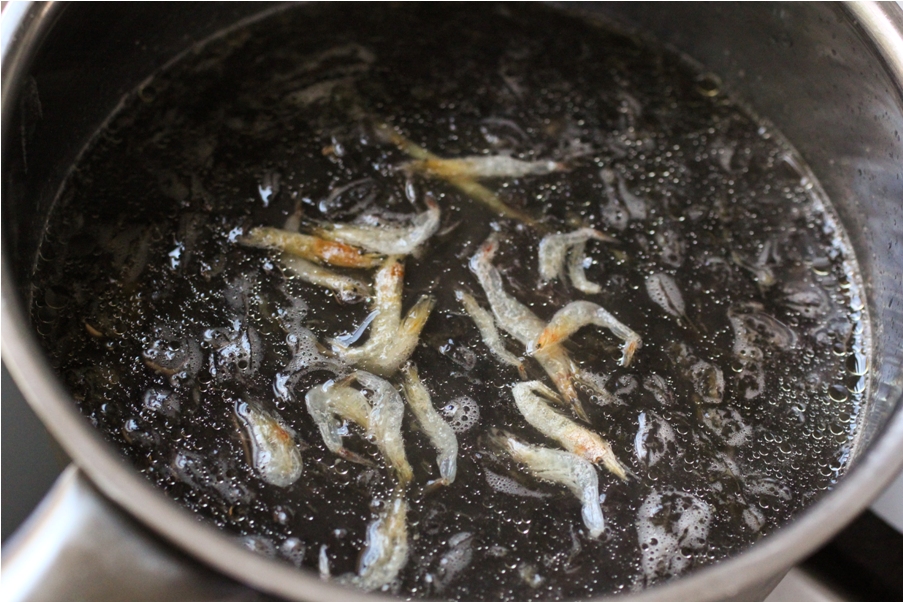 3.Thicken the soup with corn starch. Slowly drop in egg and gently whisk with a fork. Turn off the heat immediate to not overcook the egg. Flavor the soup with salt and pepper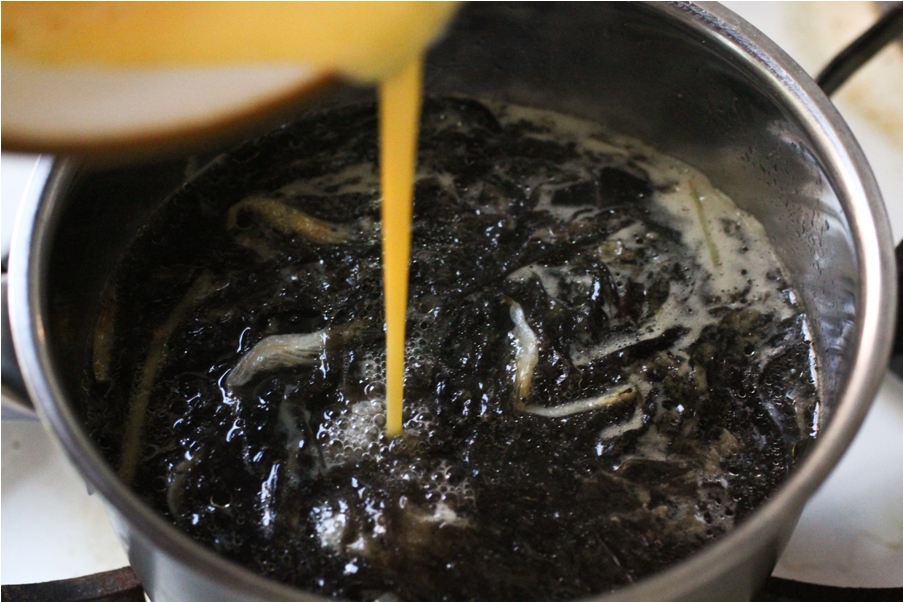 Garnish with chopped scallion when serving

Ingredients
1 sheet of zicai / dried seaweed (??)
2 egg, beaten
3 cup chicken stock
Sliced ginger
2 tbsp corn starch, mixed with 3 tbsp of water
Salt and pepper
1 tbsp dried baby shrimp
Chopped scallion for garnishing
Instructions
In a soup pot, combine the chicken stock with the sliced ginger. Bring to boil
Tear the zicai / dried seaweed into smaller pieces and drop into the stock. Stir gently. Turn the heat to simmer. Add dried baby shrimp (optional)
Thicken the soup with corn starch. Slowly drop in egg and gently whisk with a fork. Turn off the heat immediate to not overcook the egg. Flavor the soup with salt and pepper
Garnish with chopped scallion when serving
https://yireservation.com/recipes/seaweed-egg-drop-soup/
Copyright © Yi Reservation 2010 - 2013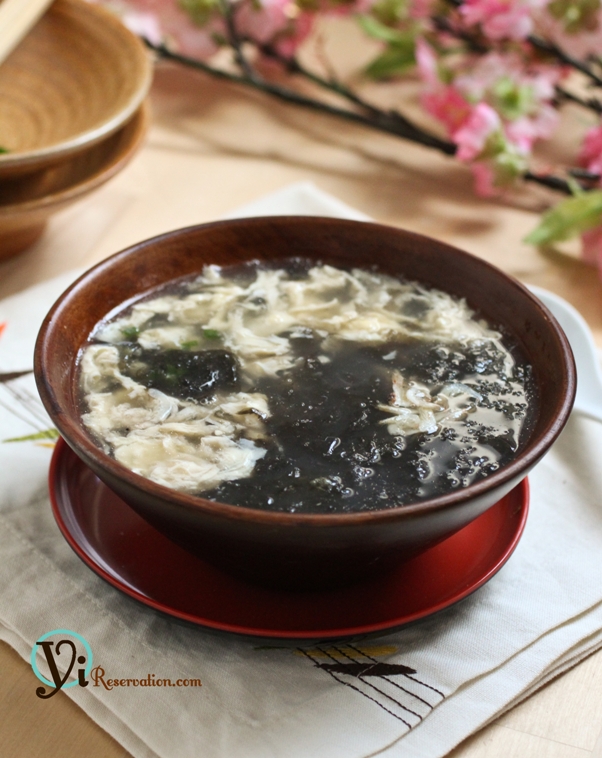 Warning
: Use of undefined constant rand - assumed 'rand' (this will throw an Error in a future version of PHP) in
/home/yirese5/public_html/wp-content/themes/yireservation/single.php
on line
72
Warning
: Parameter 2 to wp_hide_post_Public::query_posts_join() expected to be a reference, value given in
/home/yirese5/public_html/wp-includes/class-wp-hook.php
on line
287