{Restaurant Review} Dumpling Galaxy, Flushing NY
Warning
: Parameter 2 to wp_hide_post_Public::query_posts_join() expected to be a reference, value given in
/home/yirese5/public_html/wp-includes/class-wp-hook.php
on line
287
Warning
: Parameter 2 to wp_hide_post_Public::query_posts_join() expected to be a reference, value given in
/home/yirese5/public_html/wp-includes/class-wp-hook.php
on line
287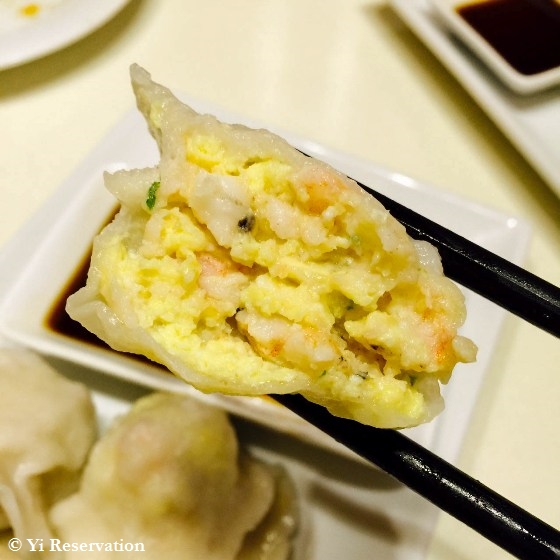 As I previously announced on Facebook, I was going to introduce a restaurant review section to this site. Inspired by the multiculturalism in New York City, I'll be sharing my food journeys discovering the ethnic cuisines this city has to offer.
Before I start, I would like to lay out how my reviews work.
First of all, all my reviews are based on my personal opinion and I am not compensated in anyway by the restaurant unless otherwise disclosed.
Although the authenticity is important, my primary creation for a great restaurant is the deliciousness of the food. So, do expect to see reviews on fusion restaurants (the good ones) from time to time. I'll also rate a restaurant based on services, ambiance /decoration, and value.
First up: Dumpling Galaxy, in Flushing, New York.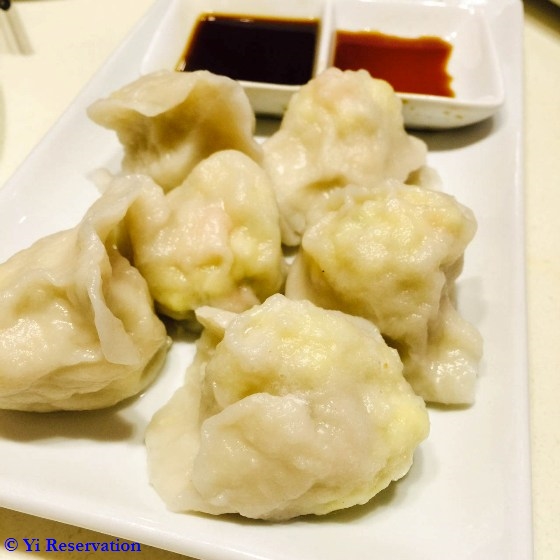 Ask someone what makes a good Chinese dumpling? You might get completely different answers from different people. But most people would agree that a good dumpling consists of tasty stuffing, well-crafted skin, and perhaps complementary dipping sauce when called for.
New York City has been a dumpling town with dozens of dumpling shops serving up thousands of dumplings to locals and tourists around the world on the daily basis. Sure, there is Vanessa's famed cheap pan-fried dumplings (pot stickers), or Nanxiang's famous soup dumplings. However, if you are looking for the basic boiled dumplings that are more of every day stable in China, I'd tell you to check out Tianjin Dumpling House, or the same owner's new outpost – Dumpling Galaxy.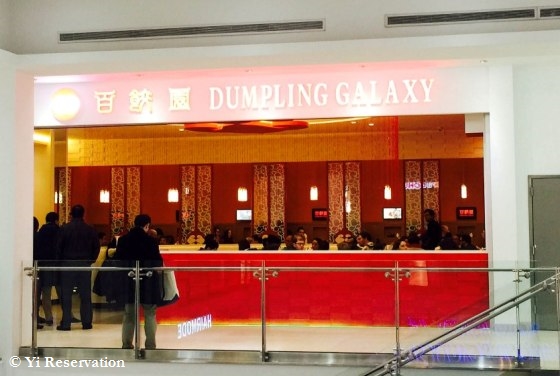 Environment and Services:
Unlike the Tianjin Dumpling House which is tucked away in the Golden Mall basement food court, Dumpling Galaxy is situated on the ground floor of a newly constructed commercial/residential building in Flushing. My wife and I went during lunch hour on a weekend. We didn't see a hostess but instead were greeted by a waiter. They didn't seem to have a wait-list so we waited by the entrance for 10 minutes before a table was ready for us. I'd suggest the restaurant implementing a wait-list system so customers don't have to wait around the entrance.
Upon entering the restaurant, one would immediately notice the clean and modern open layout. We were seated in one of those booths on the back of the restaurant. The booth is spacious enough for a party of 4 and the seats are pretty comfortable. Each booth has a LED monitor placed against the wall playing some promotional slide show. It's a nice brand building touch but can be a little bit distracting if you are trying to have a conversation.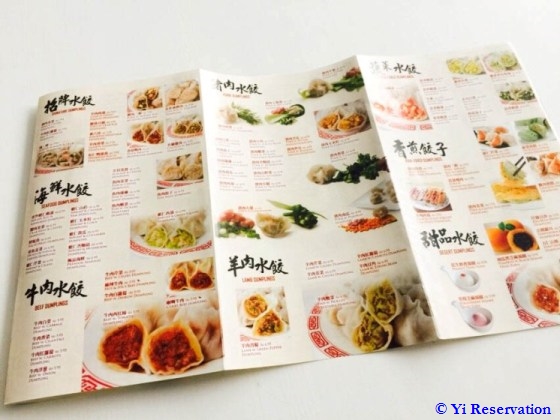 Menu and tea came quickly once seated. The menu features Northern Chinese cuisine but the real focus here are the wide variety of handmade dumplings. As the name Dumpling Galaxy suggested, the restaurant offers by my count more 80 dumpling varieties. With flavors ranging from traditional pork and chive dumplings to more bold flavors such as cod fish with fish roe dumplings and mushroom & eggplant dumplings, one has to appreciate the owner's creativity! After some deliberation, we ended up getting the Crab Meat & Chives Dumplings as well as the Asparagus, shrimp & Egg Dumplings. We also ordered Green Bean Noodle with Assorted Vegetable as an appetizer and an additional noodle dish to go with the dumplings.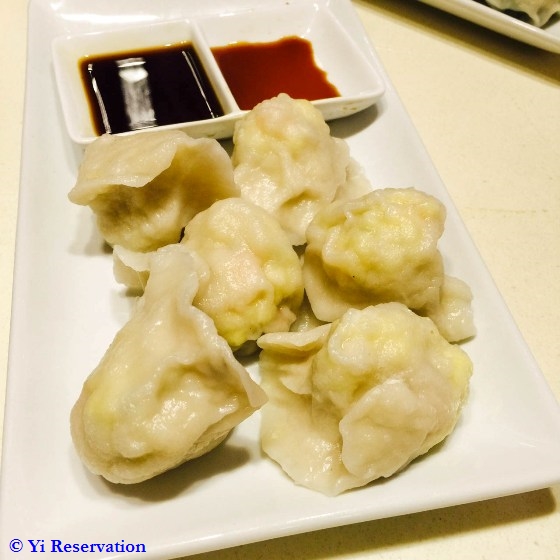 Yumminess:
Now let's talk about the food! First the negatives. Compared to the Tianjin Dumpling House location, the dumplings here weren't as nicely folded and arranged. Also, each order here only comes with 6 pieces (vs 12 pic at Tianjin Dumpling House) but on the positive side it gives you room to try a few different kinds of dumplings. However, the dumplings came piping hot and were as delicious as they had always been. I like my dumpling skins slightly chewy and elastic and those dumplings definitely delivered.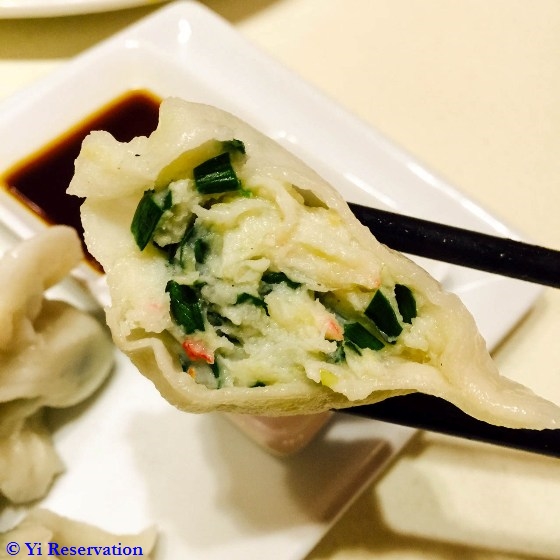 The crab meat dumplings were stuffed with fresh and sweet real crab meat (and I didn't detect a trace of fillers i.e. imitation crab meat) and they were simply irresistible. Each bite was a mouth full of crab heaven!
I was a little skeptical about asparagus & egg dumplings but they did not disappoint. The asparagus was tender and went very well with shrimp & scrambled egg stuffing.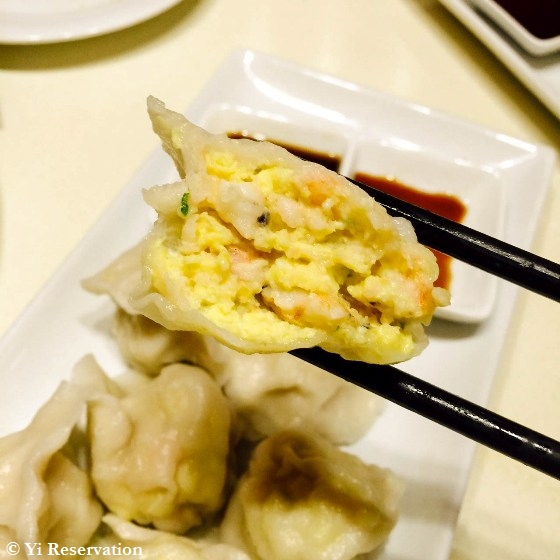 Additionally, I also really enjoyed the spicy green bean noodle appetizer. The vegetables came with the noodles were fresh and the spicy sauce was on point.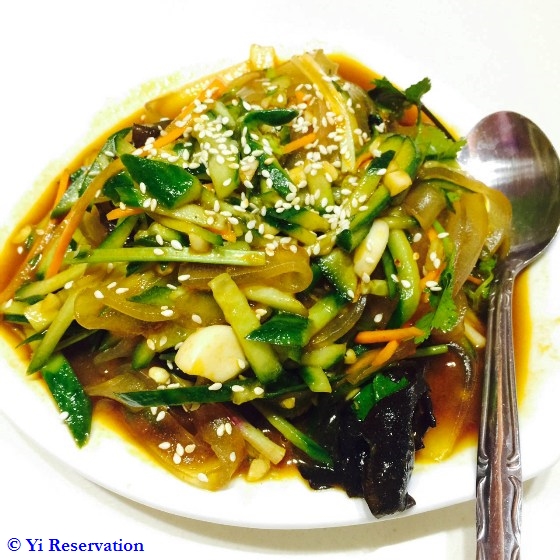 My wife also liked the vegetable stir-fried rice noodle dish she got. It was nicely fried and not very oily like some places tend to do.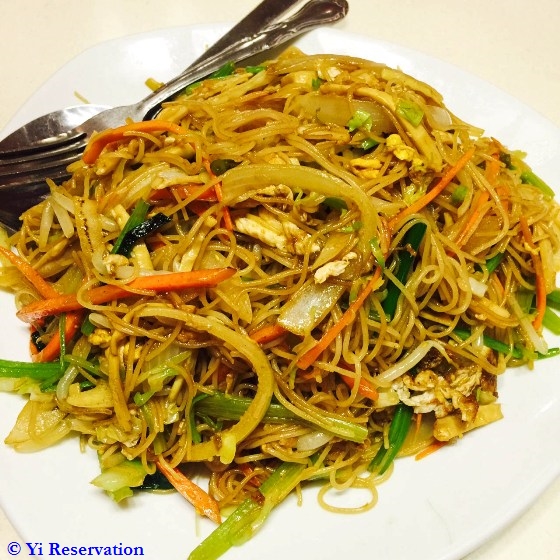 One other thing I'd like to mention is how vegetarian-friendly this place is. My pesco-vegetarian wife was very excited to see a good number of non-meat dumplings that she couldn't find elsewhere. In fact, there is a dedicated seafood dumpling section and vegetable dumpling section. On the other hand, if you are in gluten-free diet than you might find a bit disappointing as all the dumpling skins are made with wheat flour.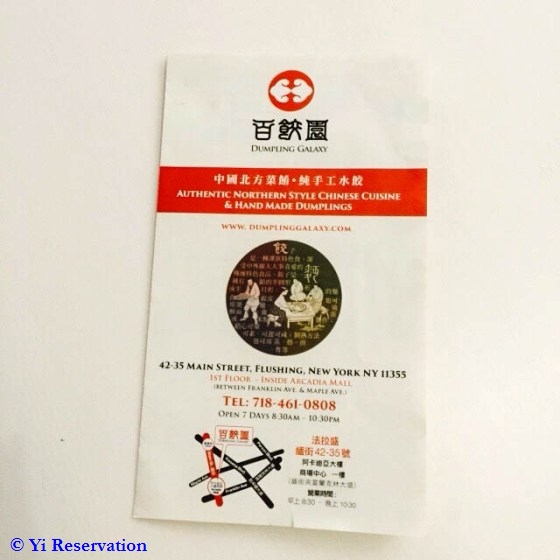 To sum up, if there is such a thing as dumpling heaven, Dumpling Galaxy could be a strong contender. For those of you who truly love dumplings and are willing to explore unconventional flavors, Dumpling Galaxy is definitely worth a trip!
Ratings (out of 5 ★):
| | |
| --- | --- |
| Food | ★★★★ |
| Service | ★★★ |
| Ambient | ★★★ |
| Value | ★★★½ |
Address:
42-35 Main Street Flushing, NY 11355
http://www.dumplinggalaxy.com/
Warning
: Use of undefined constant rand - assumed 'rand' (this will throw an Error in a future version of PHP) in
/home/yirese5/public_html/wp-content/themes/yireservation/single.php
on line
72
Warning
: Parameter 2 to wp_hide_post_Public::query_posts_join() expected to be a reference, value given in
/home/yirese5/public_html/wp-includes/class-wp-hook.php
on line
287