How to Make Hot Chili Oil 辣椒油
Warning
: Parameter 2 to wp_hide_post_Public::query_posts_join() expected to be a reference, value given in
/home/yirese5/public_html/wp-includes/class-wp-hook.php
on line
287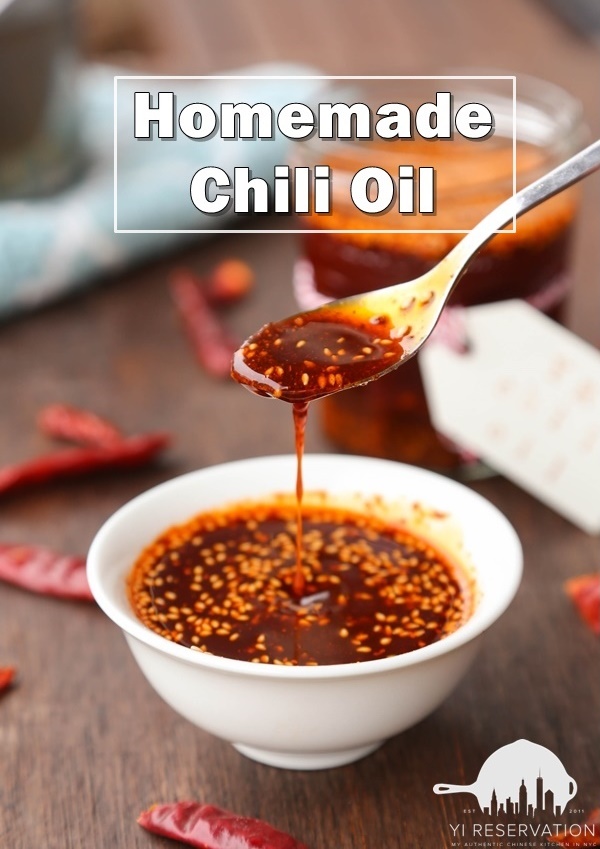 Updated on 2/27/2017. Originally published on 2/24/2011
Chinese hot oil aka spicy chili oil or 辣椒油/红油 in Chinese is a chili infused oil and a fundamental condiment used in many Chinese dishes.
And for those of you in the know, it's the soul to a lot of spicy dishes found in Sichuan region.
Wonder why the Dan Dan noodle is better at a particular restaurant? It's probably because they have better chili oil! Why is the beef noodle soup lacking the kick? It's probably because the chili oil is stale. And I can list many more examples but you get the drift.
Hot oil is an essential ingredient regions like Sichuan, Hunan, and Yunnan where hot and spicy food is dominant and a lot of families make their own hot oil from scratch on weekly basis.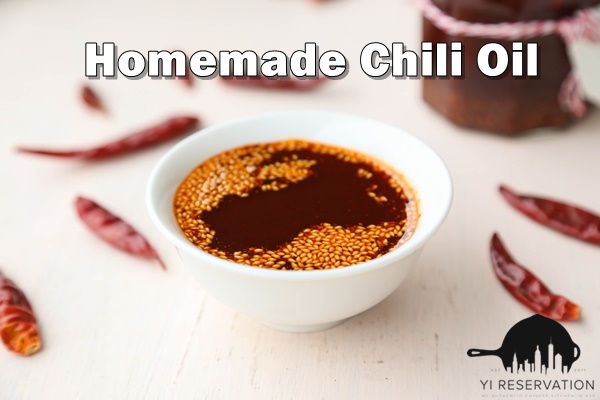 Spicy hot oil is reasonably easy to make. The most basic hot oil recipe is just to combine the heated oil and chili.
In this recipe, however, I'd share with you how to make what I call the enhanced basic chili oil that I make almost on weekly basis.
It's not overly simplified yet it's totally doable in just 30 minutes and provides a nice kick and excellent aroma. And all you need are a few simple ingredients: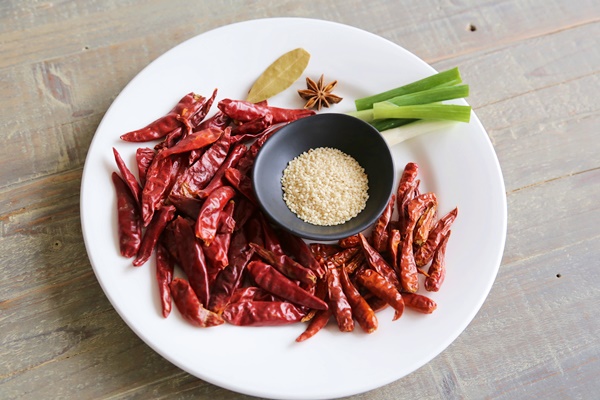 YouTube Video
I have made a YouTube video if you'd like to follow along. Please subscribe to my YouTube channel if you'd like to stay posted on my latest videos.
Alternatively, you can watch the video right here:
When I was growing up in Chongqing, then a part of the Sichuan province, my parents always conveniently kept a big jar of homemade chili oil on our dining table as a table condiment.
To me, chili oil was more than just a condiment but a magic potion that could turn ordinary food to extraordinary.
Nowadays, the hot chili oil is sold in jars everywhere under various brands. In the States, you can find it in Asian supermarkets or specialty stores for about 3 USD per jar.
Despite the commercial availability I still insist on making my own homemade chili oil.
Because it is easy to make, it is of better taste, and most importantly it's 100% MSG and additives free!
Plus it makes a wonderful gift for a foodie friend of yours 🙂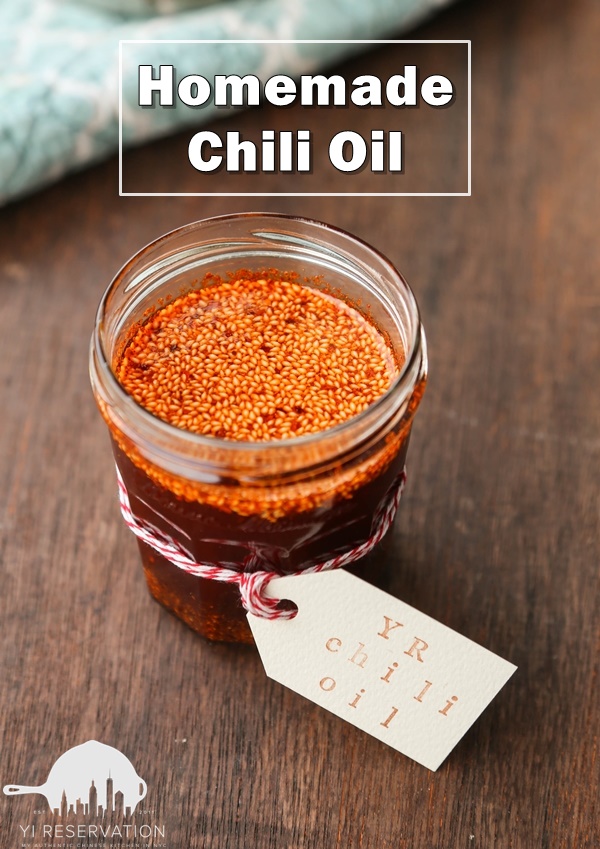 Important Notes on Chinese Chili Oil:
To get the best flavor, consider using a blend of dried chilies. In this recipe, I have combined two kinds of chili peppers (the larger ones are very fragrant and the small ones are very spicy) to get a good amount of kick and aroma.
I prefer to not use pre-made chili powder. For one,you don't know how spicy the chili powder is. Also, the package powder is often stale and just can't compare to the freshly roasted and ground chili. Get a spice or coffee grinder and work with whole chilies so you can control how spicy you want your chili oil to be.
Don't go crazy with spcies. Some recipes call for a secret blend of 30+ spices in making chili oil but in my experience, anywhere from 2-5 spices are perfectly fine for an everyday use chili oil.
Temperature is the key. If the oil is too hot, it burns the chili powder and gives the chili oil a burnt taste. If the oil is too cold, it doesn't fully extract the flavor out of the chili. If you use a cooking thermometer, make sure the oil is around 200c/390f.
If you are not sure, test out with lower temperature so at least you don't burn the chili powder.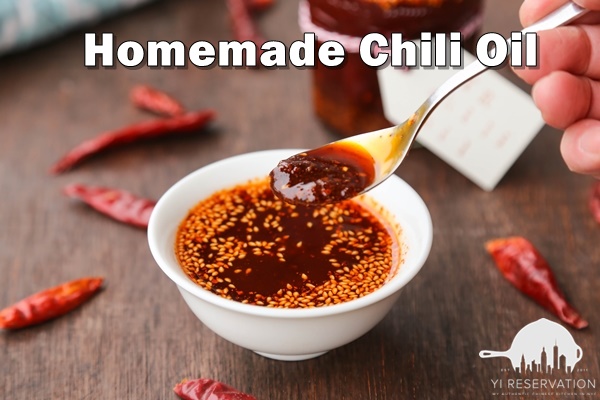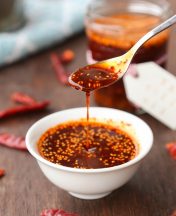 How to Make Chinese Hot Chili Oil
Yield: 1 cup
Prep Time: 10 mins
Cook Time: 20 mins
Total Time: 30 mins
Sharing an easy recipe on how to make spicy Chinese chili oil aka hot 辣椒油 which is a fundamental condiment used in many Chinese dishes especially in Sichuan cuisine.
Ingredients:
1 cup dried chili peppers (use a combination of two kinds if you can)
1 cup vegetable oil (corn oil, soybean oil, or canola oil)
1 scallion, cut in half
1 star anise
1 bay leaf
1tbsp sesame seeds
Directions:
Add dried chili peppers to a large pan over medium-low heat. Toast until parts of the peppers turn dark. About 3 minutes. Remove from the heat and let the peppers cool to room temperature.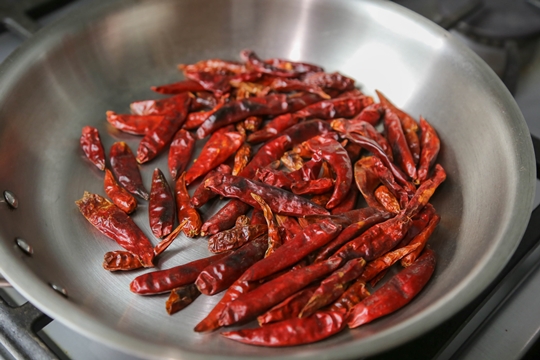 In a separate pot, add the cooking oil over medium heat. Then add the scallion, star anise, and bay leaf to the oil and reduce the heat to low and cook for 20 minutes. Cover with a lid if the oil splashes. Discard all the dry ingredients after 20 minutes.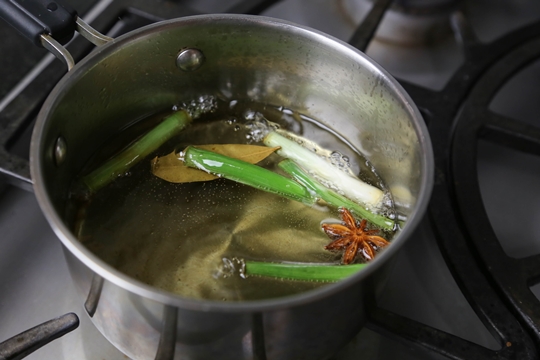 In the meantime, grind the chili peppers into powder with a spice grinder or coffee grinder.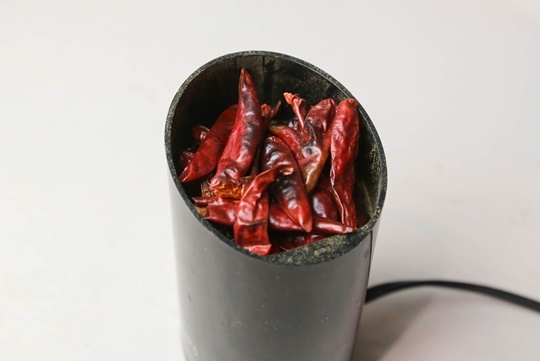 Transfer the chili powder into a heat proof bowl. Add sesame seeds.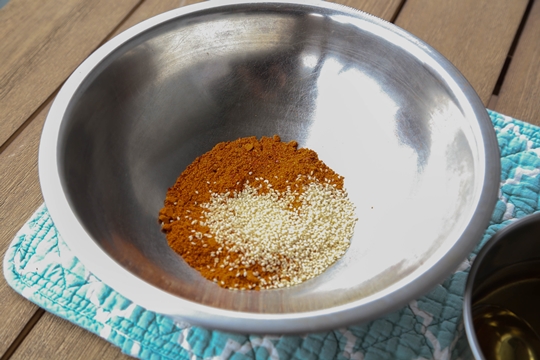 In batches, add the hot oil to the chili powder. You should see some mild bubbling coupled with light smoke. If the chili turns dark very quickly, that means the oil is too hot. Start with 2 ladles at a time and mix well in between each oil addition.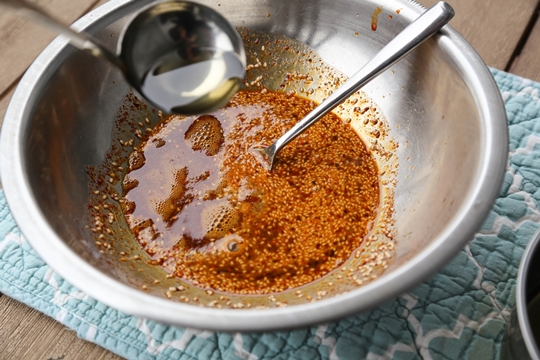 After the first 2 additions of oil, progressive increase the ladles in each addition until all the oil is used up. Again mix well between each addition but it tastes better after sitting in a jar overnight.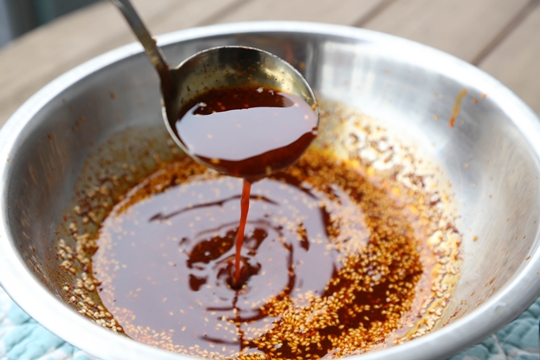 You can store the hot oil for up to one month in a sealed jar but for the best result, use it within two weeks.
Now, you've got the chili oil, what dishes would you like to use it on?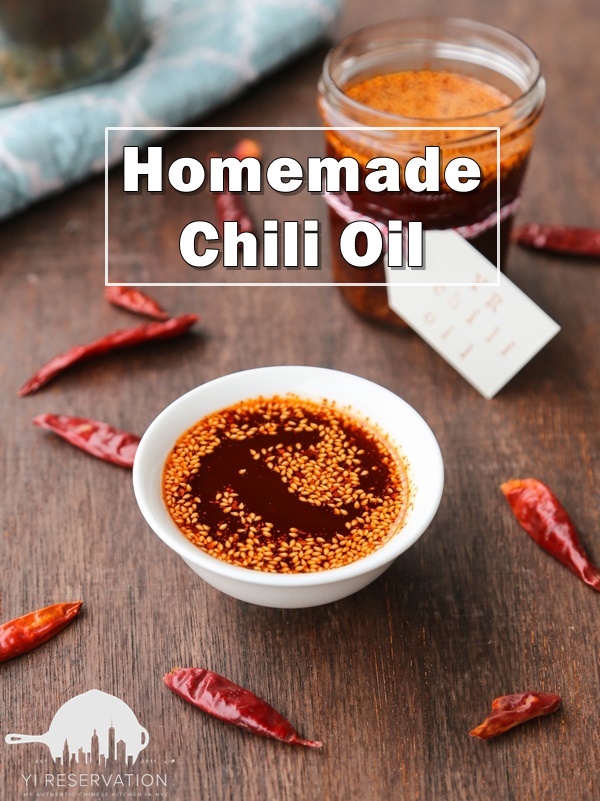 Warning
: Use of undefined constant rand - assumed 'rand' (this will throw an Error in a future version of PHP) in
/home/yirese5/public_html/wp-content/themes/yireservation/single.php
on line
72
Warning
: Parameter 2 to wp_hide_post_Public::query_posts_join() expected to be a reference, value given in
/home/yirese5/public_html/wp-includes/class-wp-hook.php
on line
287