Travel Through Tokyo On Modest Budget – Part 3
Warning
: Parameter 2 to wp_hide_post_Public::query_posts_join() expected to be a reference, value given in
/home/yirese5/public_html/wp-includes/class-wp-hook.php
on line
287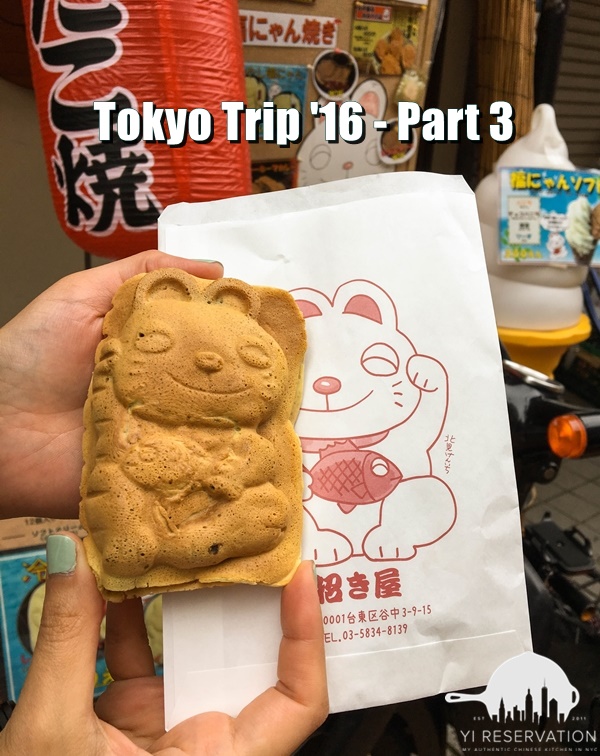 There is nothing better than having a satisfying breakfast before a fun-filled day in Tokyo.
The only problem is that, most of the coffee shops and restaurants don't open until 9am – which is a bit late for us given our jam packed schedule.
Fortunately there were reliable alternatives, and we are not talking about the Tsukiji fish market but hundreds if not thousands of 24-hour convenient stores found in every corner of Tokyo streets.
Since I saw Anthony Bourdain adoring the Japanese convenient store egg sandwich on one of the Parts Unknown episodes, I had been dying to try it and I was able to confirm that the hype was real. For about $2, I got this sizable sandwich with fluffiest bread and creamy boiled egg in between. It was simply amazing! About 200 JPY ($2) from Seven-Elevent.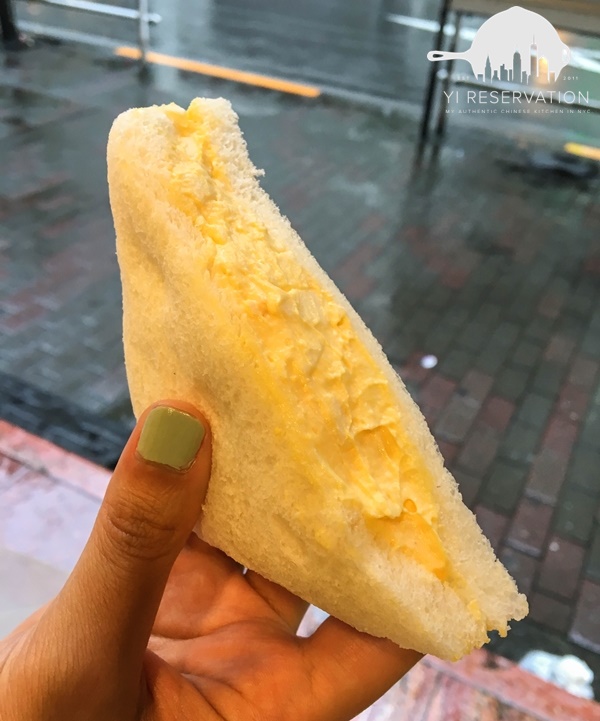 What else I found amazing were onigiri aka stuffed rice balls. I especially enjoyed this Ikura onigiri which is a rice ball with salmon roes stuffed in. About 150 JPY ($1.5) from Seven-Elevent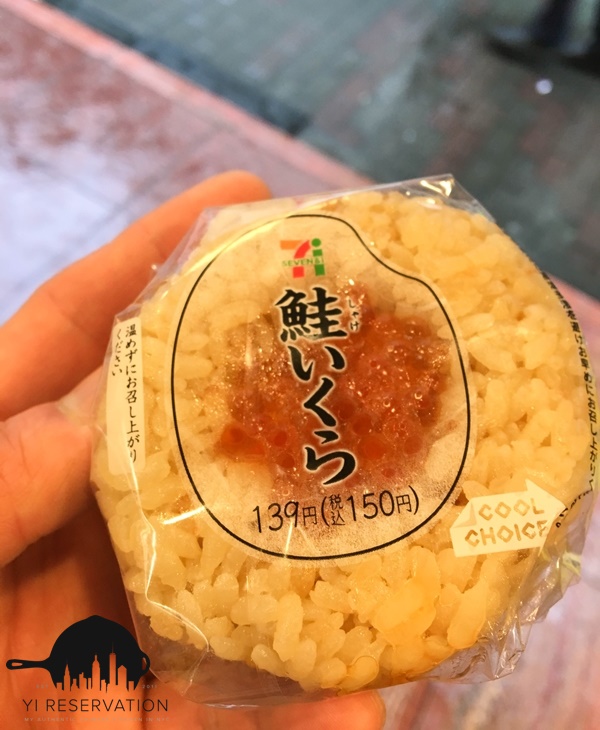 And this sweet and soft melon bun which looks like the Cantonese pineapple bun but tastes very different. The crust is sweet and similar that of a Mexican bun. The rest of it is very soft and fluffy. Must try! About 200 JPY ($2) from Seven-Elevent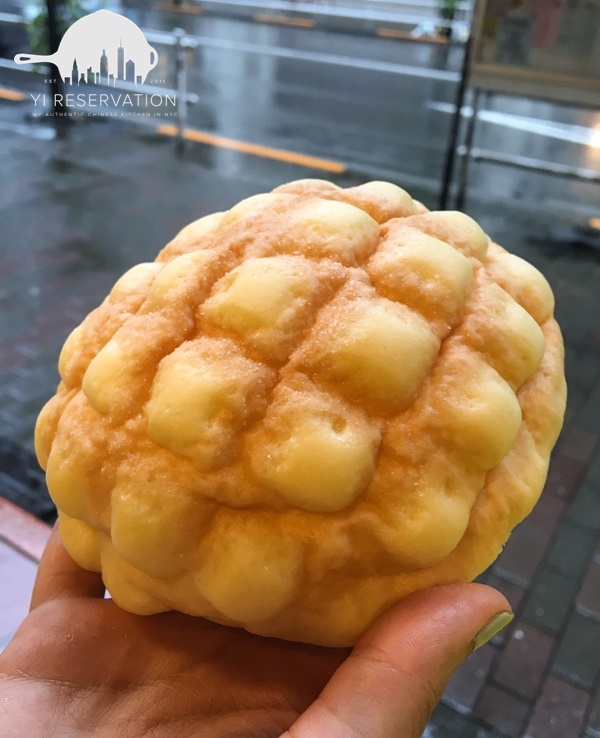 Hakone Trip
Mount Fuji is the tallest mountain in Japan and the icon of Japan in many aspects. Since it's less than one hour away from Tokyo by bullet train, we had to pay a visit to, not Mt. Fuji itself, but a nearby town Hakone, in hope of sighting the famous mountain.
Here are many ways to get there. The easiest for us would have been taking the Romance Car from Shinjuku directly to Hakone which would take roughly 40mins. Since we already purchased JR Passes for this trip, we opted for the standard bullet train which didn't take much longer but saved us a good chunk of money.
Hakone is a very well known onsen town aka hot spring town. Therefore, a lot of tourists come here to stay overnight so they can enjoy the hot spring. After seeing all many nice onsen hotels (ryokan) throughout the day, I'd definitely recommend you checking out the onsen here, if you have the time.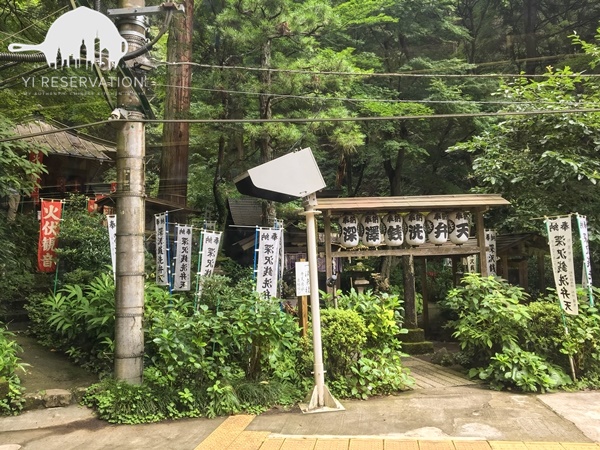 To maximize our chance of sighting Mt. Fuji, we did a popular loop tour that starts from the JR train station, then goes up the mountain and the Lake Ashi and ends back at the JR train station. To do that, we purchased a Hakone day-pass so we got use unlimited bus, train, ropeway (cable car), tour ship in this region.
Unfortunately, the weather was not on our side that day therefore we did not end up catching Mt. Fuji at all (sad face). However, we did enjoy pretty much every moment we were there.
We started out this very old train from the bottom of the mountain. It moved at 5 mph along the zing-zagging train track up to the movment. Then we got on a ropeway (cable cart) to cross the active volcano area.
Up next was sailing through Lake Ashi. Before boarding we took  a break to enjoy this curry omelet.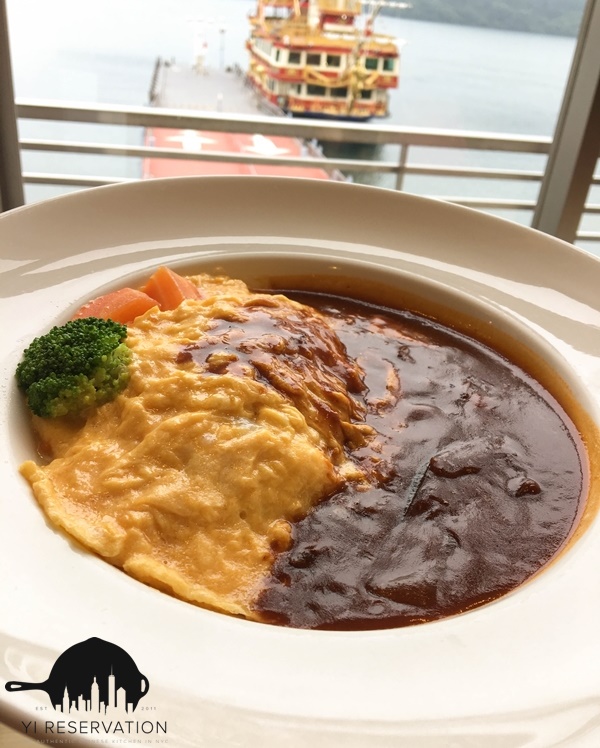 Sailing across lake ashi on this so-called Pirate Ship. It was pretty cold around the lake so make sure you dress appropriately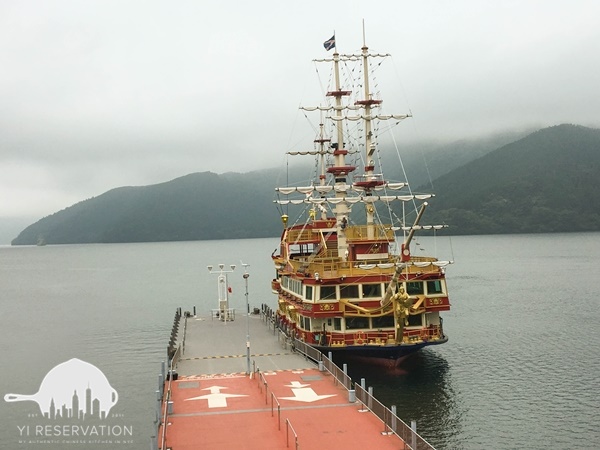 And lastly, we visied the absolutely beautiful Hakone Shrine. Really have to appreciate the shrine's Tori gate which sits right by the lake!
Once again, if you wanted to see Mt. Fuji or just wanted to catch the nature outside of Tokyo, Hakone is definitely a place to consider.
Yanaka
Back in Tokyo, we also checked out Yanaka (谷中) – a low key area that's reminiscent of Tokyo from the past.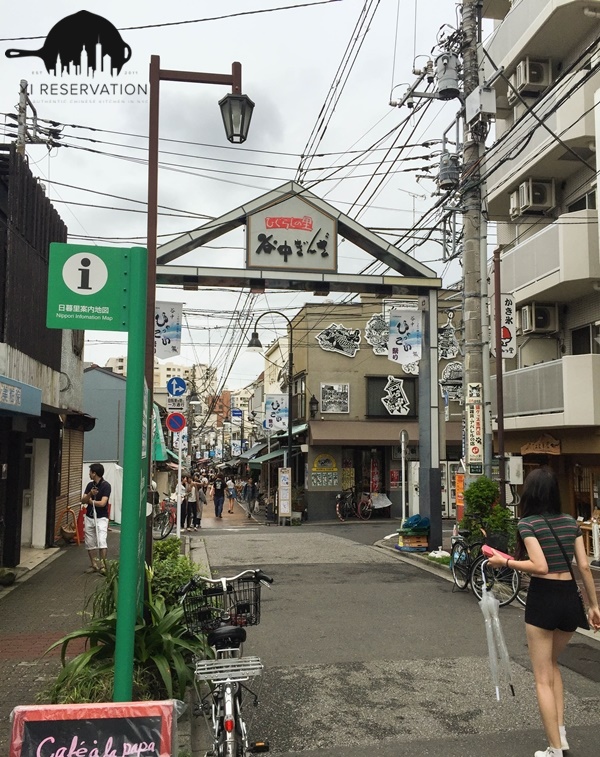 Walking around the area, you'd pass many traditional houses and little shops you would see in the busier part of Tokyo. Also, check out the Yanaka Cemetery while you are there. It's, for the lack of better word, beautiful and peaceful.
The main attraction in this area is Yanaka Ginza which is a long and narrow street boasting many cute little shops selling anything from cat-themed t-shirts to cat shaped snacks. It's a cat lover's paradise!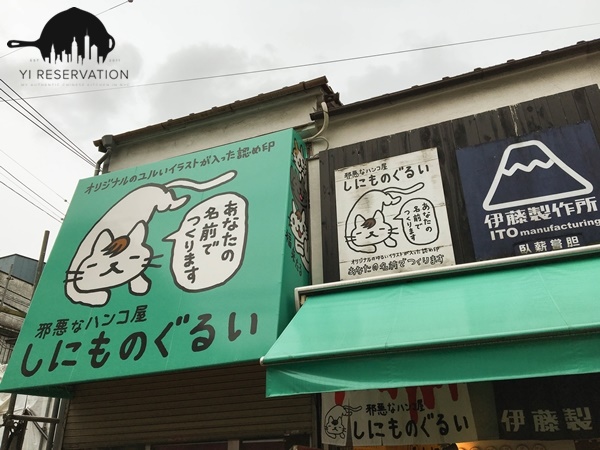 This cat-tail donut with a paw print looked so adorable that we had to try one of them. It didn't taste like American donut that I'm used to. 150 JPY ($1.5)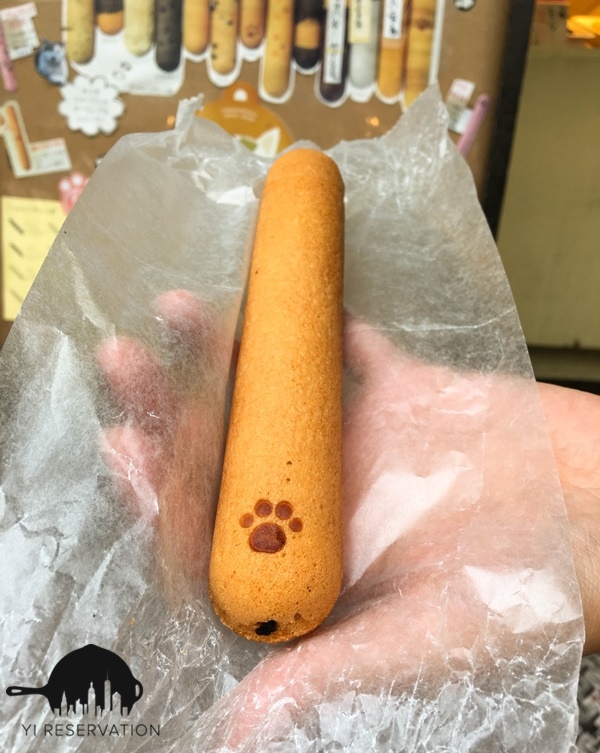 Taiyaki in cat shape. It was made to order so it was hot and crispy. You can choose between read bean stuffing and creamy custard stuffing. 200 JPY ($2)


Of course, you'll probably run into a lot of well-groomed real cats as well.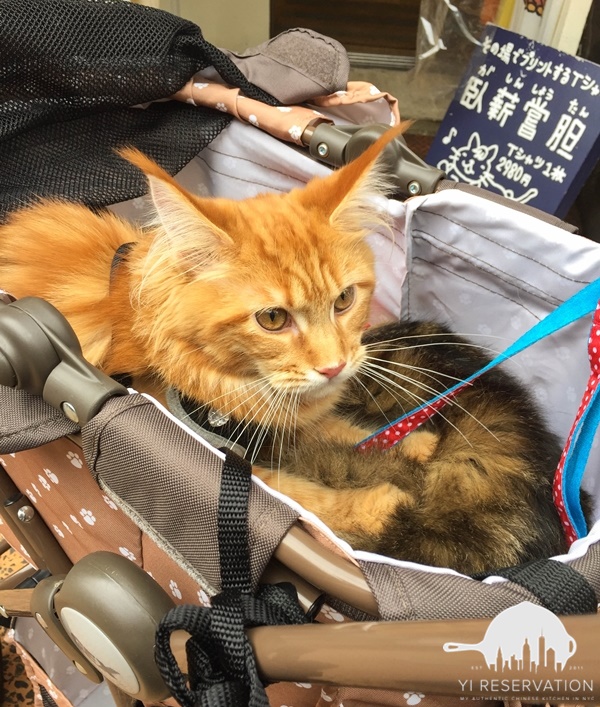 Depachika
As I mentioned in the part 1 of this Tokyo Travel Series, Tokyo is a food lover's heaven and anywhere you go, you would never run out of options.
On one of the rainy days, we found ourselves walking around the tiny food stands and grocery stores aka Depachika in the basement of many department stores. I highly recommend checking out a depachika when you are in Japan because they are usually less crowded (other than peak hours) and more relaxing than some of the  street level food options. It's also a great place to buy food or snack gifts as everything is very well packaged.
The best part about walking into a depachika is the basically unlimited free food samples provided by the most welcoming store staffs. In fact, I was way to busy sampling food ranging from marinated dried fish to super expensive fruit jelly, I almost forgot to take any pictures.
If you end up buying anything, it's not a big deal. The friendly staff there would never aggressively pursue you. However you do buy something, expect the most well packaged food you'd ever seen even it's a $5 candy.
Other Fun Things
As I mentioned many times before, the weather was not really cooperating during our stay in Tokyo. Sometimes it got so bad we were forced to change our plans and spend part of our day indoor on things like:
Checking out this freshly baked cheese tart at subway station near Ikebukuro. It was incredibly creamy and tasty. I think it's because they use really milk from Hokkaido. About 200 JPY ($2) each.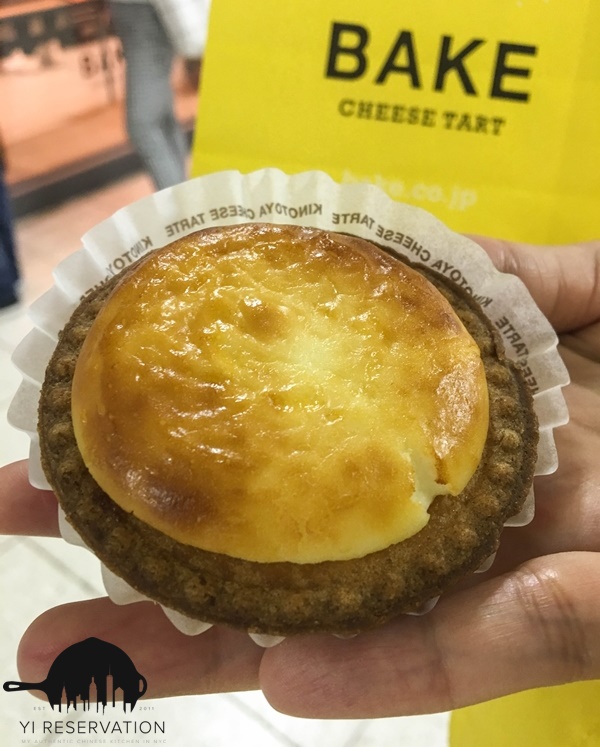 Visiting the Donguri Republic for your favorite Ghibli souvenirs.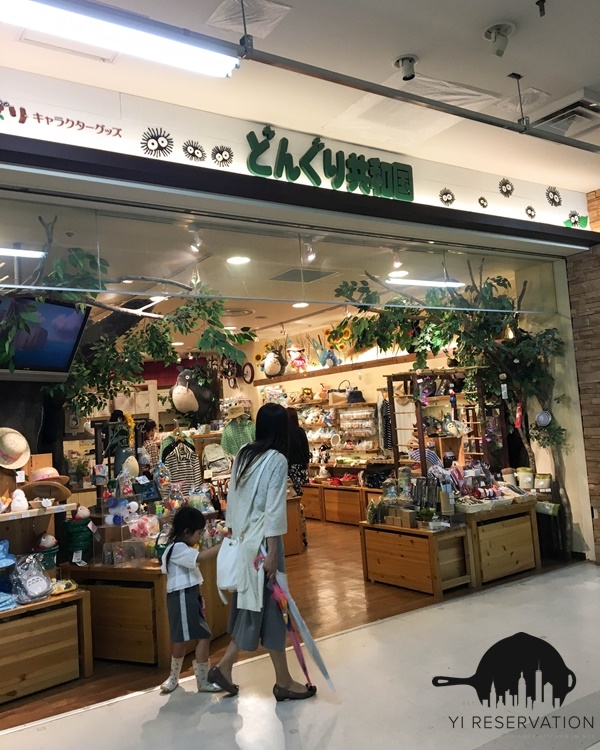 Eating more cheap and delicious sushi at Tenkazushi 天下寿司 – one of the better Kaitain Sushi (conveyor belt sushi) places. 120 JPY ($1.2) – 500 JPY ($5) per plate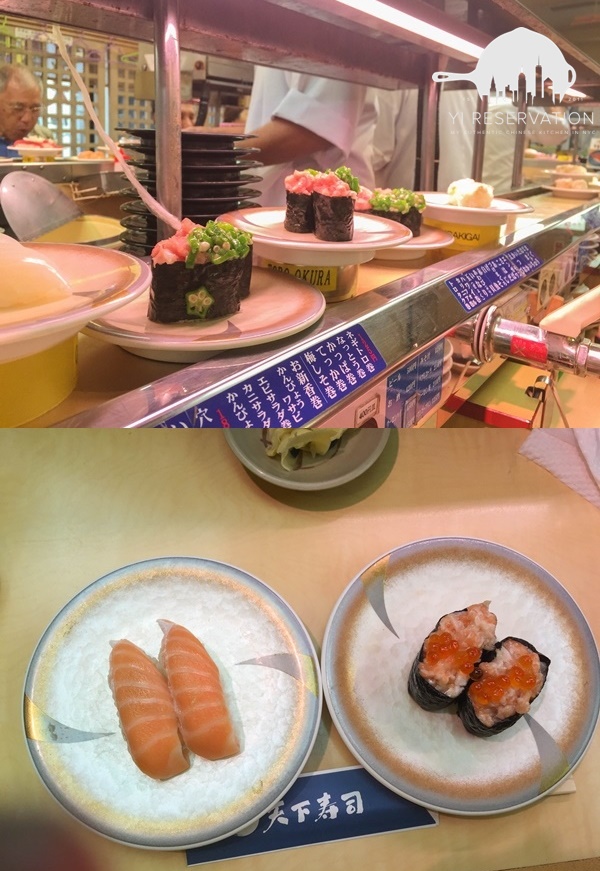 Checking out the hectic anime and manga stores at Akihabara. Personally i am not so info the anime and manga world but I did enjoy just walking around this super busy area.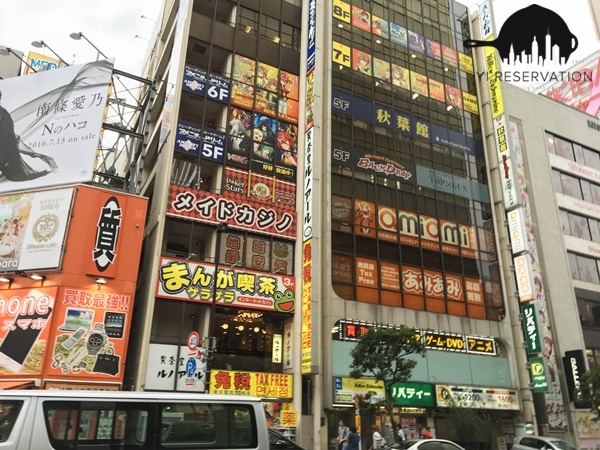 Kikanbou Ramen 鬼金棒
This trip was never meant to be a ramen tour but I definitely eneded up havingmore ramen than I really should.
I especially wanted to highlight a ramen shop called Kikanbou 鬼金棒 which is known for their insanely spicy miso ramen and its Japanese devil-themed decor (the word kikanbou means the spiky devil club you see in the below pictures)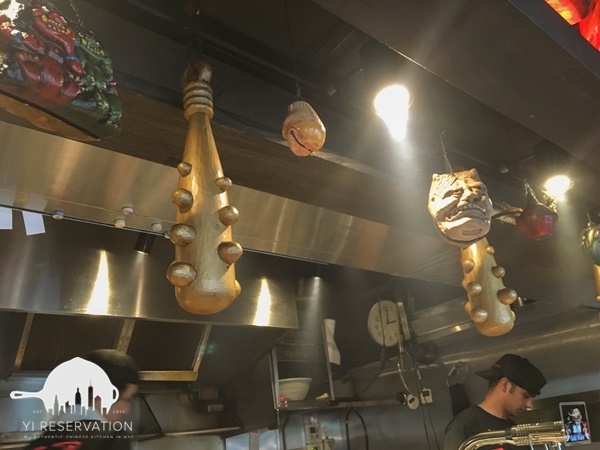 The system here (and at most other ramen shops) is very simple. You purchase a meal ticket at a ticket machine by the door. Then line up to get into the tiny shop that sits no more than 10 people. Once seated, you choose from 5 levels of spiciness and numbness. Then just sit back and get ready to get hammered by the fiery ramen!
To be safe, I went with level 4 in both spiciness and numbness.
Speaking from someone who grew up eating very spicy food, I'd say the ramen was packed with a good amount of real heat coming from a combination of dark chili oil and dried chili and Sichuan peppercorn powder.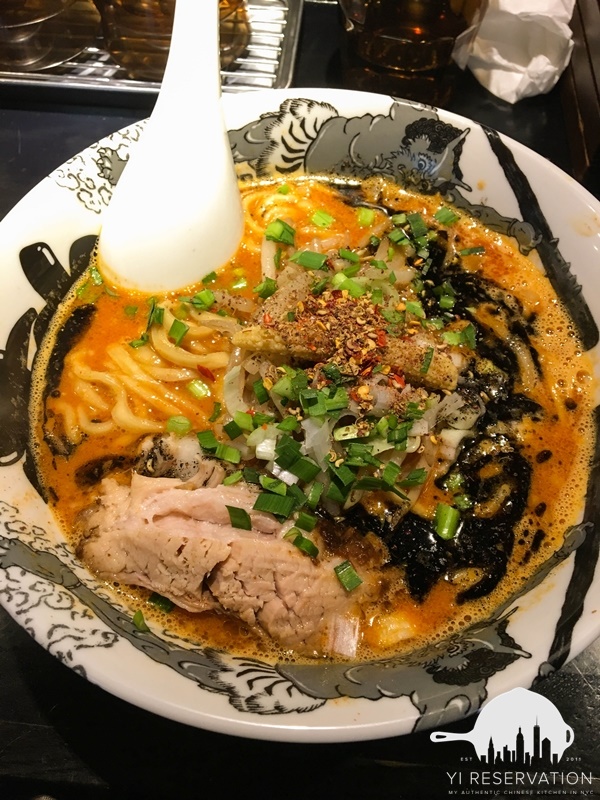 Would I be able to handle level 5? I think so. However I think getting level 4 was a wiser decision as I didn't get any stomach issue the next day.
Aside from being spicy, the broth was really thick and tasty. The ramen also came with a large slab of juicy and flavorful pork belly (chashu). It was so tender that it almost melted in my mouth. Combing that soup with those thick and chewy noodles, it was a heaven in a bowl for me.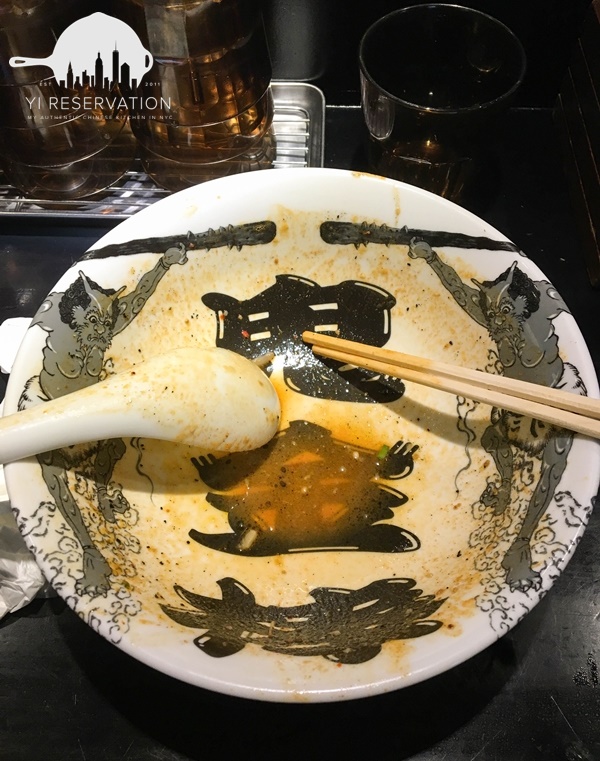 Leaving Tokyo
With that, we wrapped up our memorable four and half days of stay in Tokyo. Was it too short? Definitely! But we are proud to be able to pack in so much in a such short period of time. And we were leaving knowing we would come back in the very near future.
Thanks for reading this Tokyo Travel Series. Please remember to leave a comment sharing your favorite spots in Tokyo!
Next Stop: Osaka!
P.S. check out these absolutely delicious bento boxes we purchased at train platform and ate during our bullet train ride from Tokyo to Osaka.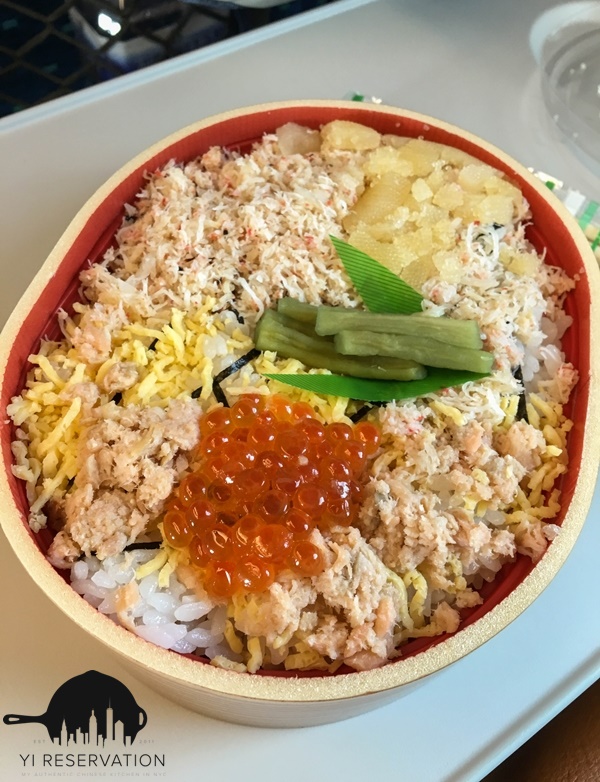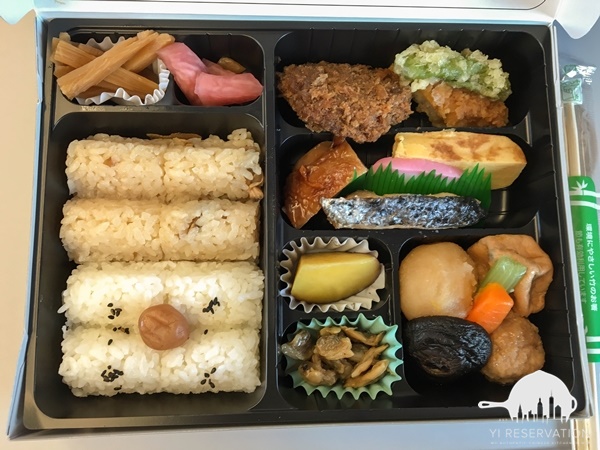 P.P.S. we did actually catch a glimpse of Mt. Fuji during our bullet train to Osaka – check it out (need to look a little harder and use a little imagination 🙂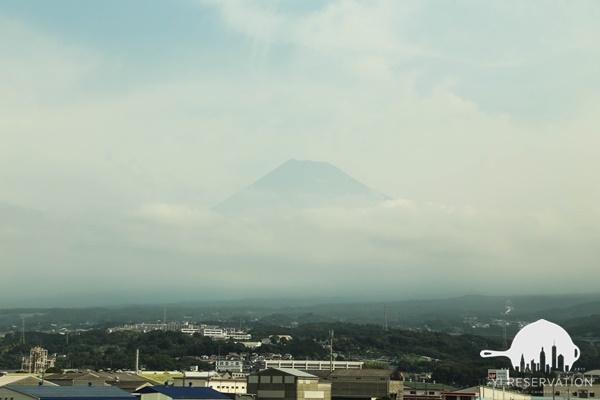 Warning
: Use of undefined constant rand - assumed 'rand' (this will throw an Error in a future version of PHP) in
/home/yirese5/public_html/wp-content/themes/yireservation/single.php
on line
72
Warning
: Parameter 2 to wp_hide_post_Public::query_posts_join() expected to be a reference, value given in
/home/yirese5/public_html/wp-includes/class-wp-hook.php
on line
287