New Site Design + Upcoming Giveaway
Warning
: Parameter 2 to wp_hide_post_Public::query_posts_join() expected to be a reference, value given in
/home/yirese5/public_html/wp-includes/class-wp-hook.php
on line
287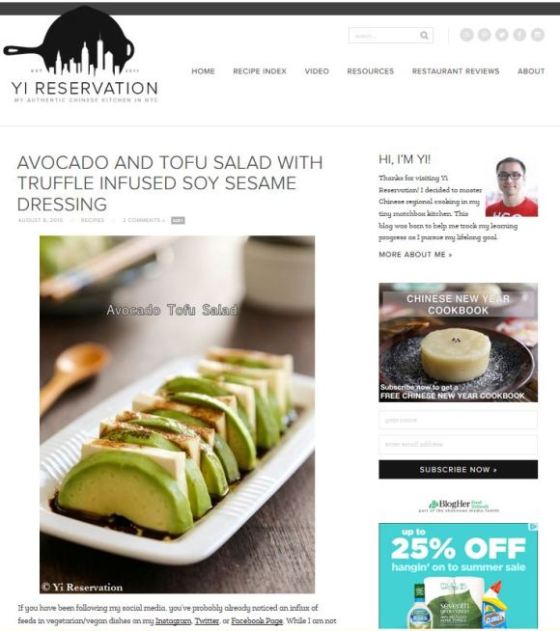 Dear Readers! As you all know that I had been working with a web designer on redesigning my blog for the past few weeks.
I am very excited to announce that the wait is finally over! Shall we call this Yi Reservation 2.0? Yeah?
For those of you who have been following this site for a while, you probably recall that Yi Reservation has gone through quite a few looks over the years. While old designs all served the purpose of this site – to share butt-kicking recipes and food discussions – the site was getting cluttered and user-unfriendly as it grew.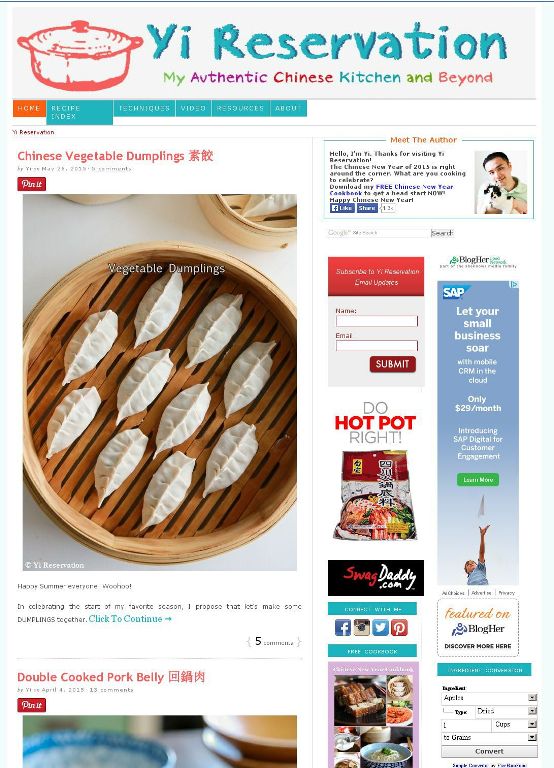 Earlier this year, I decided to give my site a big facelift and I knew I needed professional help to so I engaged the talented web designer Lindsay from Purr Design.
With her help, Yi Reservation got a complete makeover featuring sleeker look and cleaner and user-friendly interface (just look around and you'll agree with me).
I know you can't wait to explore the new site but let me first highlight a few updates:
Logo and Navigation Menu
Lindsay did a great job designing this new logo for me. She worked patiently with me and transformed my inputs into this absolutely creative logo. Also, the Navigation menu is big step-up from the prior version. Just click around and you'll know!



Sidebar
The new design seriously de-cluttered my crowded sidebar area while maintaining all the original features.
Recipe Index
I know how frustrated it was trying to locate a recipe on this site. With the new Recipe Index Page, you can browse all my recipes by ingredients, or regions, or category. If you know exactly what you are looking for, please feel free to use the search function.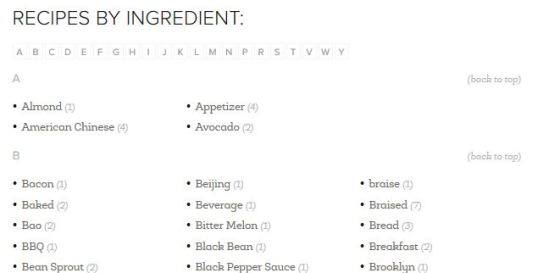 Follow Me Buttons
For those of you want to get daily food fix through social media, be sure to follow me on Pinterest, Twitter, Facebook, or Instagram. They are all located on the upper right corner.



Mobile Optimization
This is probably the biggest change of all! I know a lot of you use Mobile devices to access this site so finally you can fully enjoy Yi Reservation on your mobile device without worrying about compatibility issues.
Well, I am going to list all the changes but I'd rather you go ahead and click around.
Up Coming Giveaway
In celebrating the new design and as an appreciation to your support, I'll be giving away a brand new 5.5 Qt Enamel Cast Iron Dutch Oven valued at $100. I've been cooking with cast iron cookware for years and I cannot tell you how much I love my cast iron skillets and Dutch oven. If you like to cook (I assume you do since you are reading this site) and appreciate fine cookware, you'll love to have this Dutch oven as a new addition to your kitchen!
I will be announcing the details of this giveaway in the next couple of days so please subscribe to my newsletter or follow my social network so you don't miss out.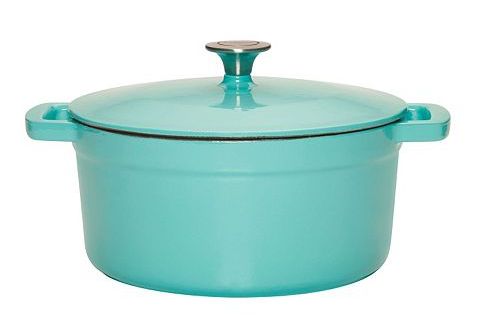 Warning
: Use of undefined constant rand - assumed 'rand' (this will throw an Error in a future version of PHP) in
/home/yirese5/public_html/wp-content/themes/yireservation/single.php
on line
72
Warning
: Parameter 2 to wp_hide_post_Public::query_posts_join() expected to be a reference, value given in
/home/yirese5/public_html/wp-includes/class-wp-hook.php
on line
287