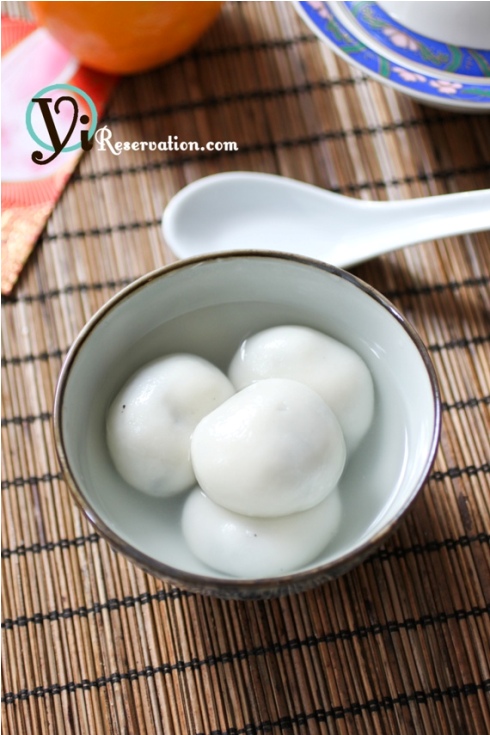 Like all the dessert dishes that made their ways to Yi Reservation, Tang Yuan (also known as glutinous rice  ball ) is no exception one of my personal favorite sweets. Unlike the other desserts on this site though, I, actually made these tang yuan all by myself with the recipe I got over the phone from my 80 year old grandfather, whom has been making tang yuan every year for the past 5 decades.
Traditionally, tang yuan is served in festivals and major holidays in China as the name and the shape of it symbolizes the togetherness and completeness. It comes many regional variations and many flavors ranging from bean paste filled to pork meat filled. My all time favorite tang yuan with black sesame filings.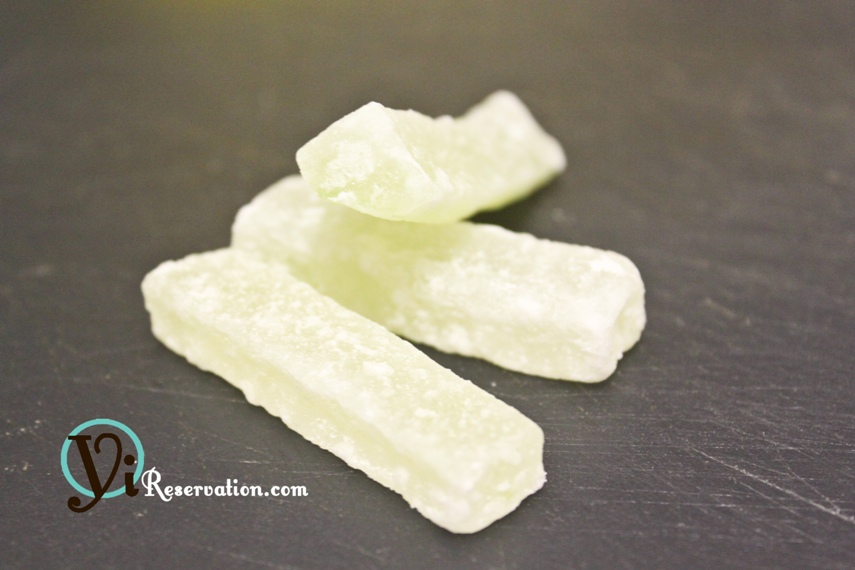 Using my grandfather's recipe I made the black sesame filled tang yuan from scratch. A special ingredient called sweetened winter melon is added to the fillings to make it hearty but it's optional as it becomes hard to find once past the Chinese New Year. I made extra black sesame and stored in the freezer. Now if I wanted to cook some tang yuan all I have to do is just make some dough and fold up a few tang yuan ( you can also make extra tang yuan and store them in the freezer. This is why I've been eating it consistently ever since I made my Chinese New Year dinner.
Tang yuan is normally served warm and this is how you should eat it. Pick up one soft and juicy tang yuan using a spoon. Take a tiny bit on the doughy skin. You can watch the sesame fillings rush out as the steam escapes from the inside at the same time. Use the tip your tongue carefully test out the fillings to make sure it won't burn you alive. Once you are ready, go ahead and take a BIG bite or swallow the whole thing. Let the creamy juicy sesame fillings explode in your mouth as you chow down the chewy dough. Don't stop here, reach out for the next one before I take it from you….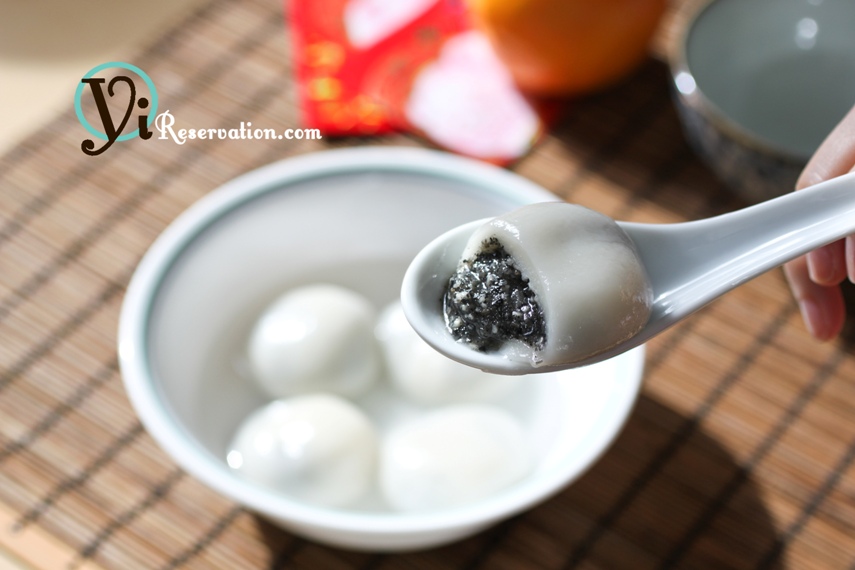 Oh yea, did I mention that once I had 10 of these for breakfast?
Ingredients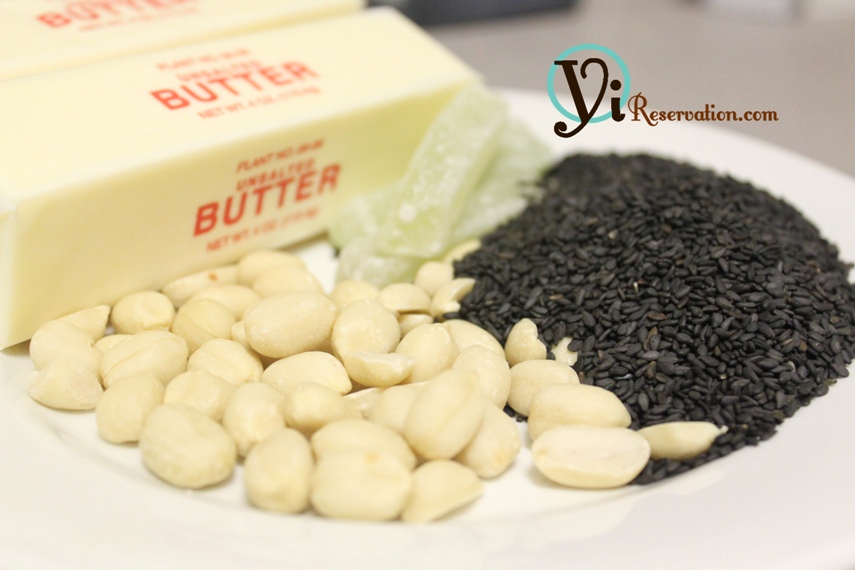 For Sesame Fillings (for about 30 tang yuan)
1 cup Black sesame
2 cup Sugar
1/2 cup Peanuts or walnuts or mix of both
2 stick Unsalted butter (or lard), melted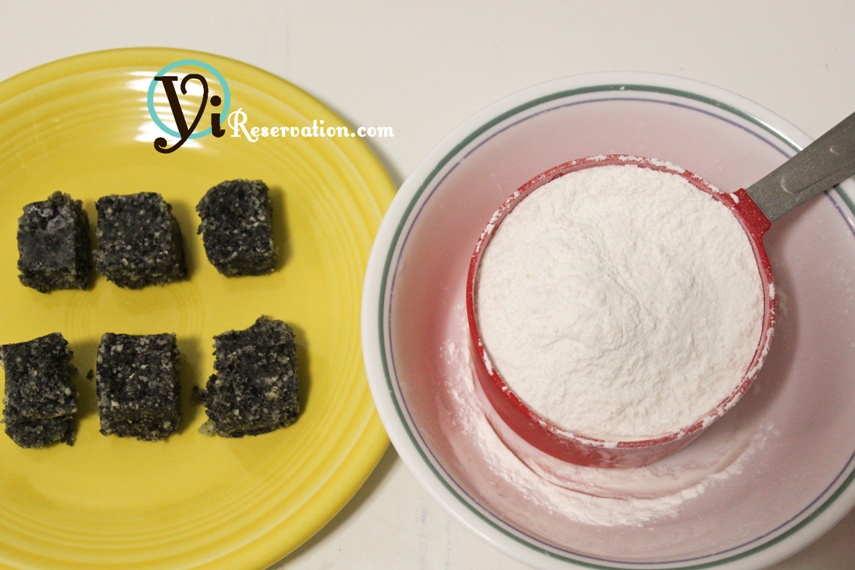 2 Oz Sweetened Winter Melon, minced (optional)
For Tang Yuan (for 8 – 10 pieces)
1 cup Glutinous rice flour
1/2 cup water
Pre-made sesame fillings (shape into balls ahead of time)
Step-By-Step for Fillings
1. Roast the peanuts and coarsely grind them in a food processor.
2. Add the sesame and sugar to the food processor and grind everything into powder.
3. In a non-stick container mix the sesame mixture with sweetened winter melon.
4. Gradually add butter to pan and stir to mix. It should form something like thick paste. Carefully flatten the surface.
5. Cut the dough into 1/2 inch grids and refrigerate until solidified.
6. When making the tang yuan, cut each grid into 1/2 inch cubes and shape into balls.  You can store the fillings in a freezer for up to one month.
Step-By-Step for Tang Yuan
1. Mix the glutinous rice flour and water to make the dough. Roll it by hands until the dough becomes sticky like play dough. Divide the dough into 1.5 inch balls and keep them covered with a damped towel as they dry up very quickly.
2. Take a piece of dough and carefully shape it into a bowl.
3. Place a piece of sesame fillings in the middle of the dough.
4. Seal the opening carefully. Make sure the dough is not penetrated anywhere.
5. Gently shape the balls as round as possible by rolling around with both hands.
6. In a pot of boiling water cook the tang yuan until they float on the surface for at least 1 minute. It will take approximately 6 minutes to cook.