{Recipe + Video} Walnut Shrimp 核桃蝦 + Worldwide Giveaway
Warning
: Parameter 2 to wp_hide_post_Public::query_posts_join() expected to be a reference, value given in
/home/yirese5/public_html/wp-includes/class-wp-hook.php
on line
287
Walnut shrimp is a popular American Chinese dish featuring crispy shrimp in a sweet creamy sauce.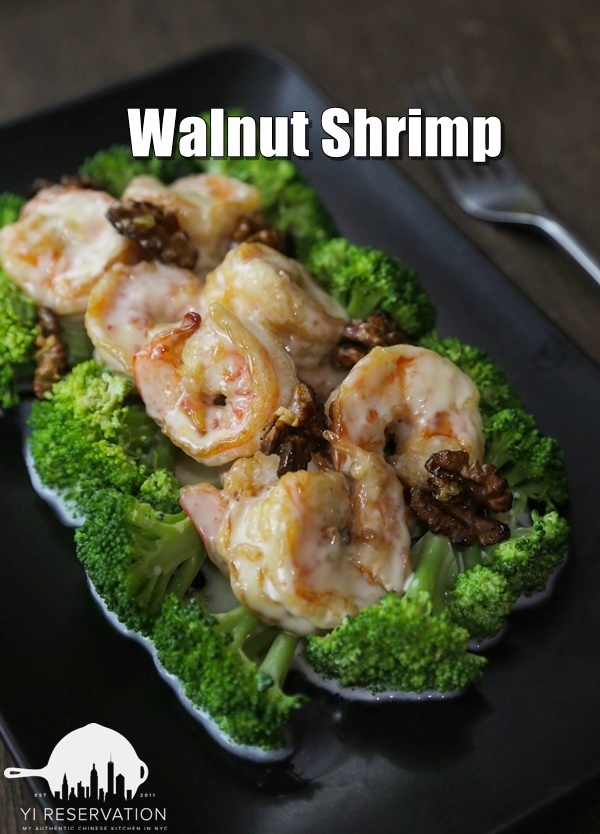 For those of us who live in the U.S., this long and contentious election cycle has finally come to an end.
With the election results out, depending on who you are supporting, you may feel excited, depressed, or simply relieved the fact the election was over. However, we can all agree on that, after weeks of mental torment, the upcoming holiday season feels especially needed and comforting.
To kick off this holiday season, I'd like to share this absolutely delicious Walnut Shrimp. To spice things up, I am also giving away 2 Amazon gift cards to readers worldwide (see details below).
Walnut Shrimp is one of the most requested recipes I've gotten over the years, more so after I post this popular creamy coconut shrimp recipe a few years back.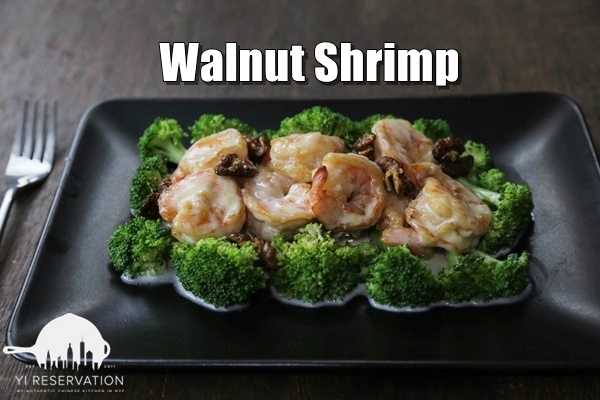 While it's not a traditional Chinese dish per se, walnut shrimp is admittedly one of the handful of American Chinese dishes I personally enjoy a lot.
The first time I had this dish was at a local Chinese buffet restaurant after I moved to the States. I had no idea what it was and I was hesitant to try because I was still getting used to this Western condiment called mayonnaise.
But it's shrimp so how bad could it be, I thought.
So I cautiously put a piece of shrimp in my mouth and my eyes literally lit up immediately. That crunchy shrimp covered in a thick and sweet creamy sauce was so heavenly! I must have had a plateful of walnut shrimp at that place because it was so addictive. It has become my go-to dish whenever I eat at a Chinese buffet restaurant.
Since this dish is so sinfully delicious, you may think it's hard to replicate at home. Turns out, it's quite easy to do.
I first learned how to make walnut shrimp during my summer job at a Chinese restaurant back in the days. It was one of the restaurant's best selling dishes so I paid very close attention to how the dish was made and repeated with success once I got back home.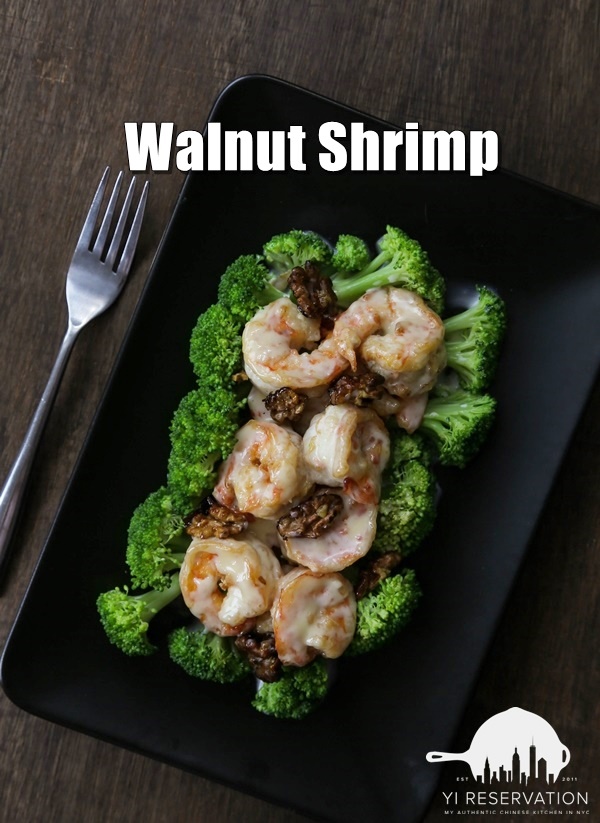 If you've already made either of my coconut shrimp or creamy coconut shrimp, you'd be happy to find out that the walnut shrimp isn't much harder. The extra step is to make the candied honey walnut which can be made ahead of the time in bulk and the leftovers are great as a snack.
Also, If you don't want to deep free the shrimp, you can also pan fry the shrimp like I did in the coconut shrimp recipe. It's still delicious and a tad healthier.
YouTube Video
Since a lot of you have requested for this recipe, I've also made a YouTube video to show you how to make this addictive Walnut Shrimp dish. If you find the video, please help me grow my YouTube channel by sharing and giving me a thumbs up. Don't forget to subscribe to my channel if you haven't done so.

~~~~~~~~~~~~~~~~~~~~~~~~~~~~~~~~~~~~~~~~~~~~~~~~~~~~~~~~~~~~~~~~~~~~~~~~~~~~~~~~~~~~~~~~
Holiday Season Worldwide Giveaway (CLOSED)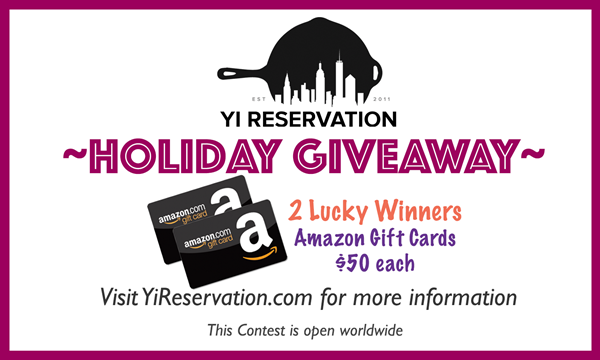 As I mentioned in the beginning of this post, I am hosting a holiday sweepstakes to give away 2 Amazon gift cards at $50 (USD) each. This giveaway is open to readers worldwide!
For details on how to enter, please check out this holiday giveaway page.
~~~~~~~~~~~~~~~~~~~~~~~~~~~~~~~~~~~~~~~~~~~~~~~~~~~~~~~~~~~~~~~~~~~~~~~~~~~~~~~~~~~~~~~~~
Step-by-step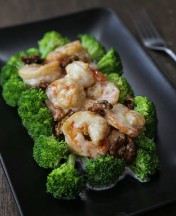 Yield: 2-3 Servings
Prep Time: 25 mins
Cook Time: 10 mins
Total Time: 35 mins
Ingredients:
1lb medium size headless shrimp
1 broccoli crown (for garnishing)
1 cup of all-purpose flour
Shrimp Marinade:
1/2 tsp salt
2 tbsp Shaoxing cooking wine
For Creamy Sauce:
6 tbsp sweetened condensed milk
1 cup mayonnaise
1tsp custard powder, toasted (optional – see step 10)
For Honey Walnut:
1/2 cup walnut
¼ cup sugar
2 tsp honey
¼ cup water
Directions:
The honey walnuts can be made ahead of the time and the leftovers are perfect for snacking. To make the honey walnuts, combine all honey walnut ingredients except the honey in a small frying pan over medium heat. Bring it to a boil and reduce the heat and let the liquid reduce. Stir frequently. When the liquid turns thick and sticky, drizzle the honey to the pan and mix well. Separately, pre-heat the oven to 400F (205C).

Transfer the candied walnuts to a parchment paper lined baking sheet. Spread out. Bake the walnuts for 8-10 minutes until brown. Let the walnuts cool completely and set aside.

Cut the broccoli crown into smaller pieces.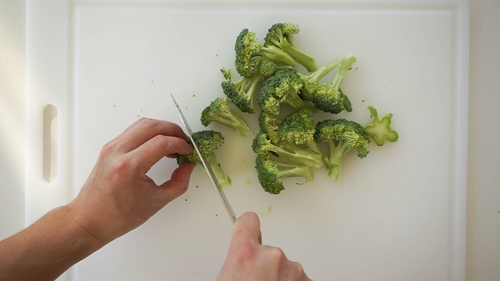 Peel and devein the shrimp (see video instruction)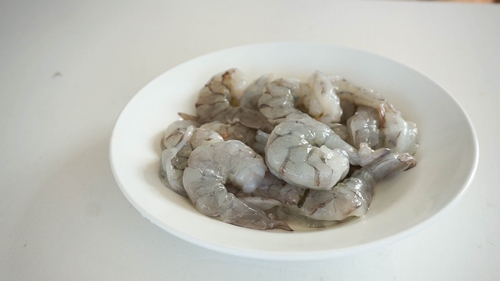 Add the shrimp marinade and mix well. Let the shrimp marinate for at least 10 minutes.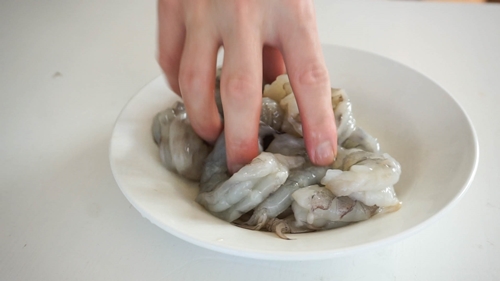 Blanch the broccoli for 30 seconds in boiling water and transfer to pot cold water to stop the cooking process. Drain off the water and set aside.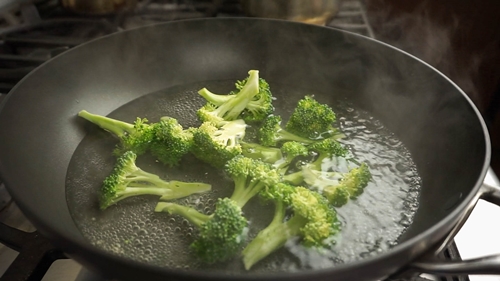 Heat up 1-2 cups of oil a wok or deep-frying pan. Alternatively you can just pan-fry the shrimp with 1/2 cups of oil. In batches of 4, lightly coat the shrimp with all-purpose flour on both sides.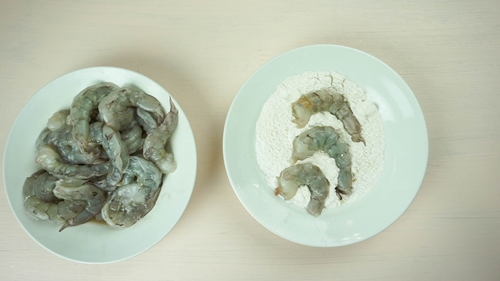 Gently drop the shrimp into the frying oil and fry until golden cripsy. About 2 minutes. Scope out the shrimp using a mesh strainer and shake off as much oil as possible.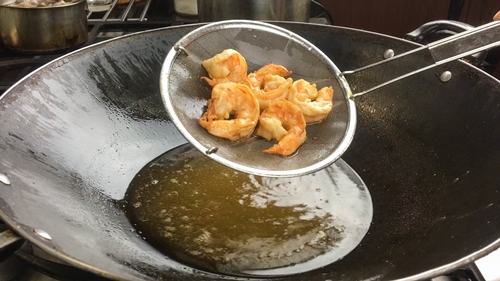 Repeat the process until all the shrimp is fried.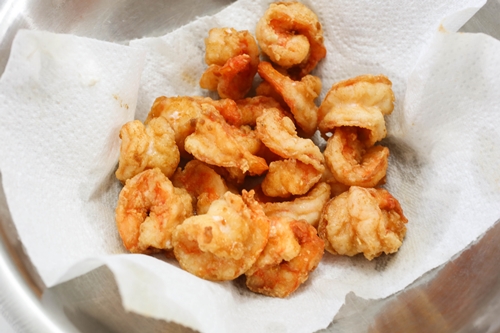 Combine all creamy sauce ingredients in a mixing bowl and mix until the sauce is smooth. The custard powder is optional but it will make the sauce ticker and look yellower.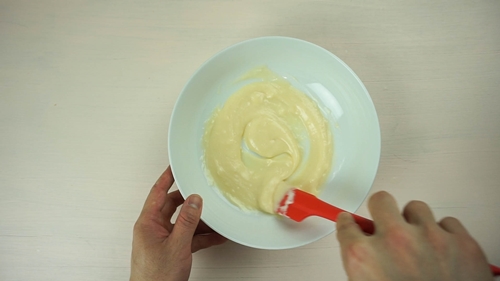 Add the shrimp to the sauce fold the sauce onto the shrimp until evenly coated.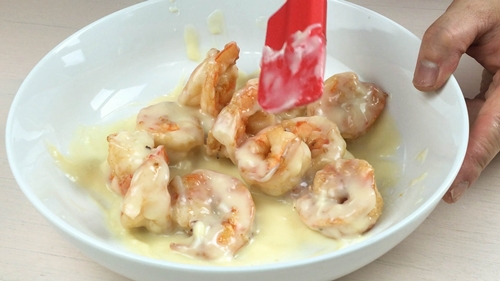 To plate, line the plate with blanched broccoli around the edge. Transfer the shrimp to the center of the plate. Top with honey walnuts. Serve immediately when the shrimp is still crispy.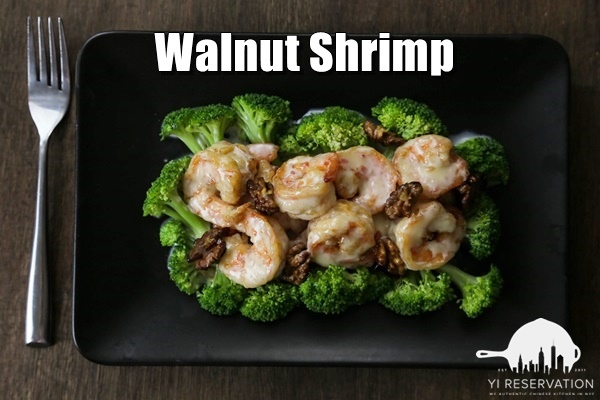 Warning
: Use of undefined constant rand - assumed 'rand' (this will throw an Error in a future version of PHP) in
/home/yirese5/public_html/wp-content/themes/yireservation/single.php
on line
72
Warning
: Parameter 2 to wp_hide_post_Public::query_posts_join() expected to be a reference, value given in
/home/yirese5/public_html/wp-includes/class-wp-hook.php
on line
287