Dumpling Festival NYC 2015
Warning
: Parameter 2 to wp_hide_post_Public::query_posts_join() expected to be a reference, value given in
/home/yirese5/public_html/wp-includes/class-wp-hook.php
on line
287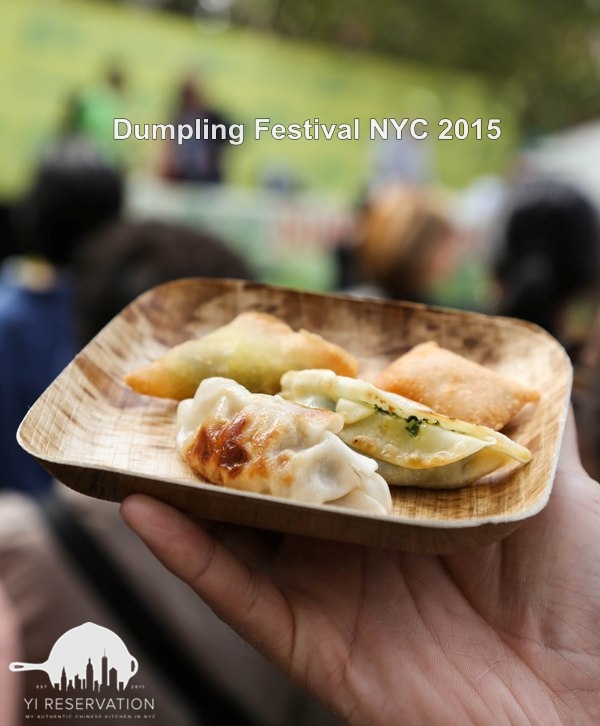 Update: also check out my coverage on NYC Dumpling Festival 2016
The move is finally D.O.N.E! And Yi Reservation officially has a new home!
It was a pretty stressful moving week but at the end there was nothing better than being able to finally sit down (in this case, on a moving box) in my newly painted apartment and type a post on my computer.
Wait, scratch that. There was something better actually. How could I forget about the NYC Dumpling Festival I attended in the middle of my move. For a dumpling snob like me, it was like a dream come true.
Think I am exaggerating? Check out this ginormous dumpling filled with regular size dumplings inside! Who's hungry!? The evil side of my secretly wished that this was the dumpling served at the Dumpling Eating Contest (more on that in a bit).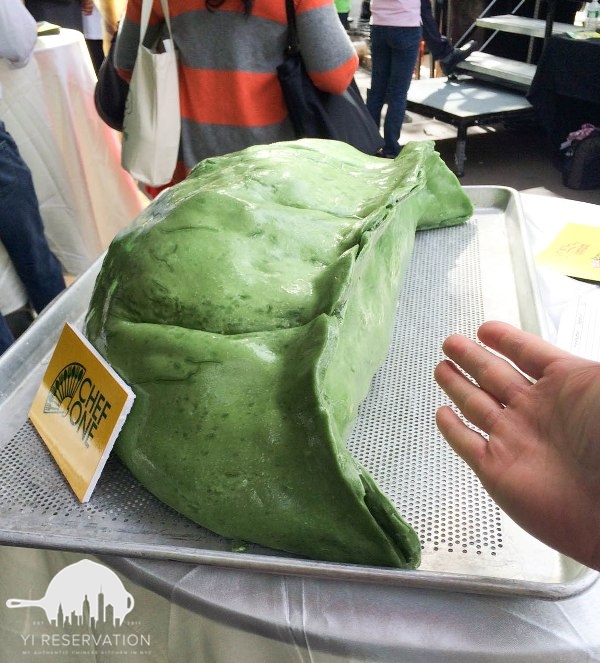 As I mentioned in my fish dumpling recipe post, 100% of the proceeds from the food sale would go to the Food Bank for New York City. This year, an estimate of over 5,000 showed up to the festival Sara D. Roosevelt Park during the 5-hour window to support the good cause and grab a few good bites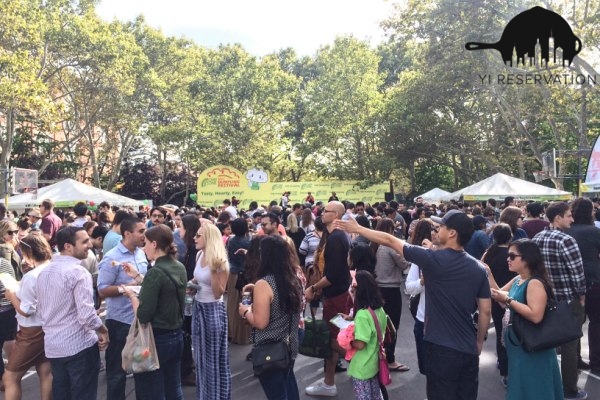 As a VIP, I got to sample a variety of Chinese style dumplings, buns, and other appetizers from the VIP booth. My initial goal was to try at least one of each flavor but I failed miserably as I kept on getting the seconds and thirds…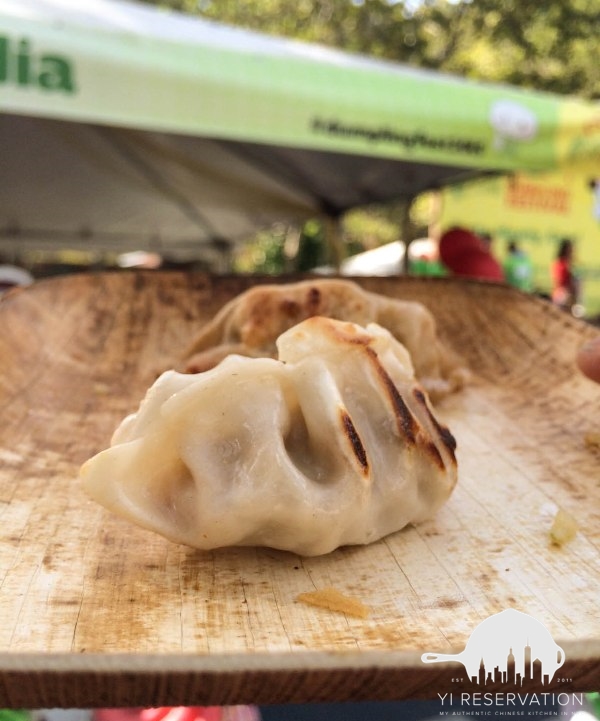 …while chefs kept on bringing out new varieties every other minute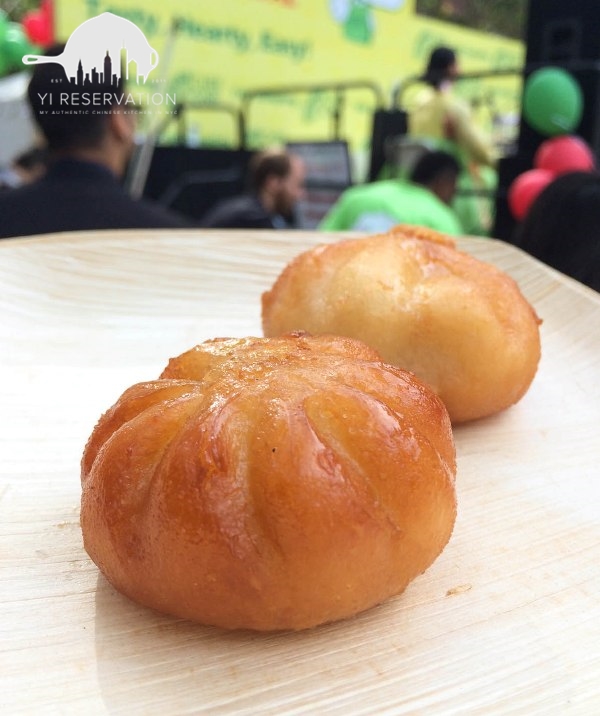 I was soon overwhelmed and lost track of all the flavors. HELP!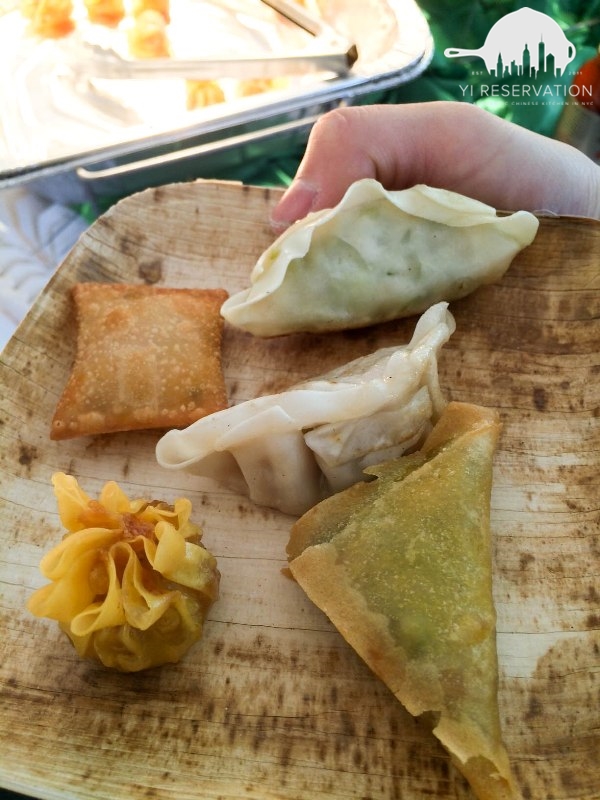 Thankfully there was a menu listing all 15 exciting items I devoured sampled.
BTW, I am totally hooked on the kale dumplings and edamame dumplings and I have to say they are just as good as my own vegetable dumpling.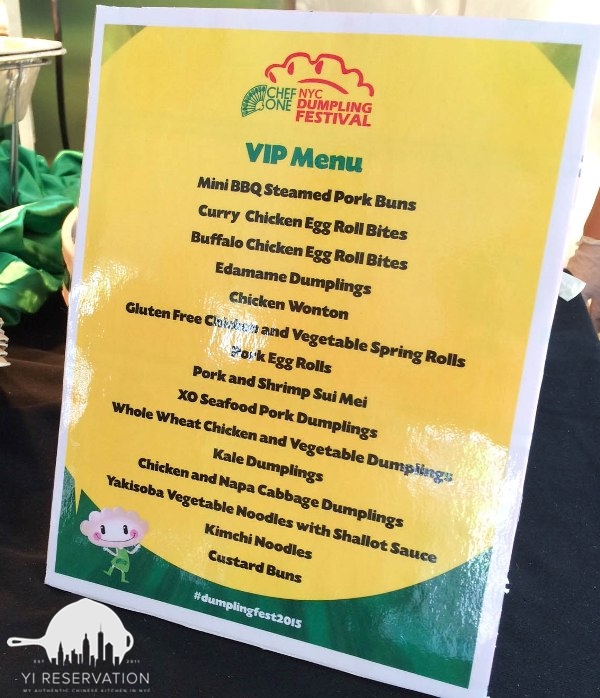 The dumpling festival also offered a wide range of non-Asian style dumplings such as ravioli, empanadas, pierogi, and many more. Silly me made a rookie mistake by stuffing my face with too many (delicious) Asian dumplings that I actually couldn't sample any of the non-Asian varieties. However, my buddy @NY_Foodie had very positive feedback on other dumplings especially the mushroom ravioli.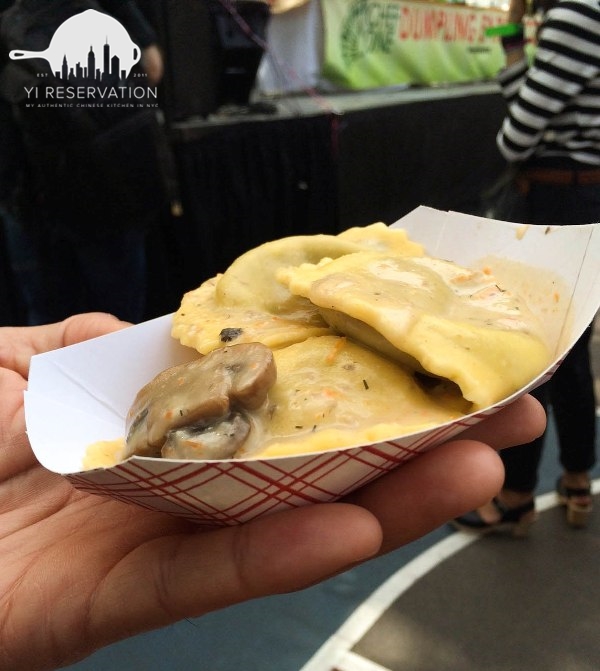 As a side note, if you enjoy daily foodporn from around NYC (who doesn't?) you should definitely check out NY_Foodie on Instagram.
One hour into the festival, the crowded started to gather towards the stage to catch the highlight of the festival – the annual dumpling eating contest. This year,the legendary competitive eater Takeru Kobayashi was among one of the judges. Right before the start of the contest, Mr. Kobayashi performed his own 30-second demo of Dumpling eating where he easily wiped out 32 dumplings in 30 seconds (that's more than 1 dumpling per second!!).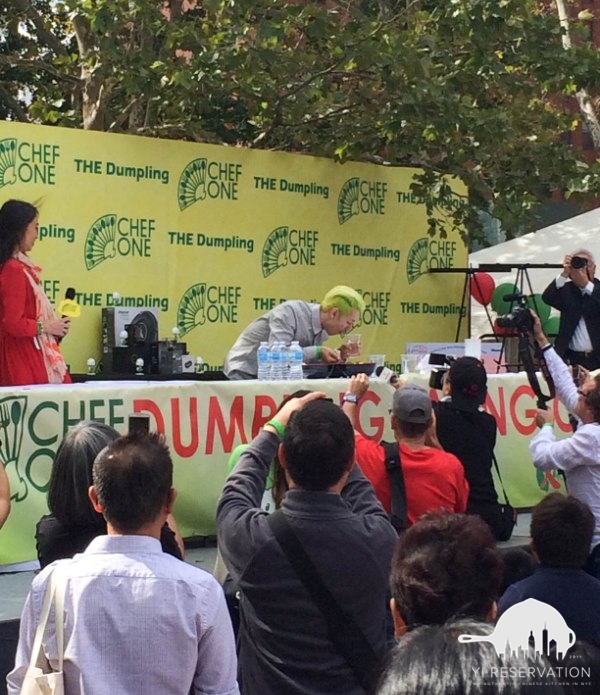 Since this was my first time watching a eating competition live, I was expecting to see some giant competitors in the mix. In reality, most competitive eaters looked like these: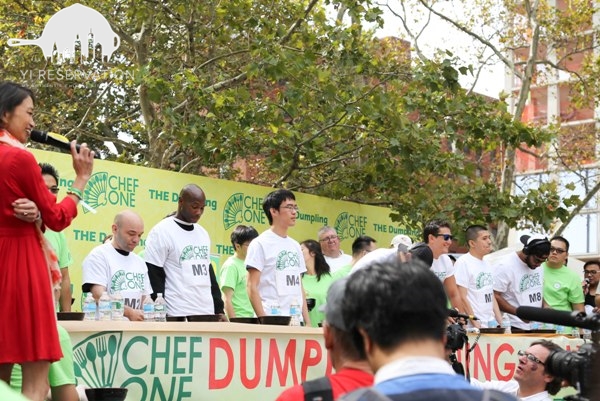 and these: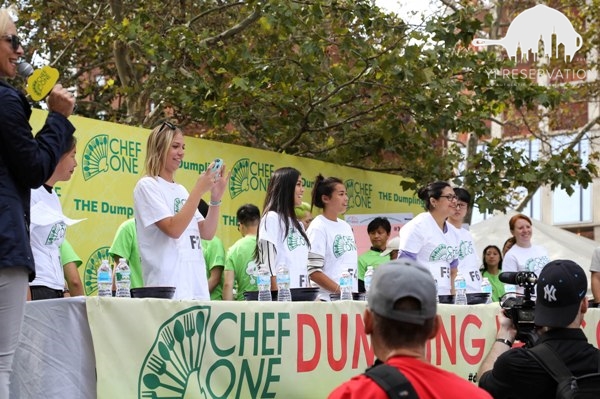 Where did all the food go was the question I had in mind the whole time.
Regardless, the competition was furious as the stake was high.
And each player demonstrated their unique eating techniques ranging from crashing the dumplings to mixing them with water to even tossing the dumplings high up in the air (not sure how that helped though).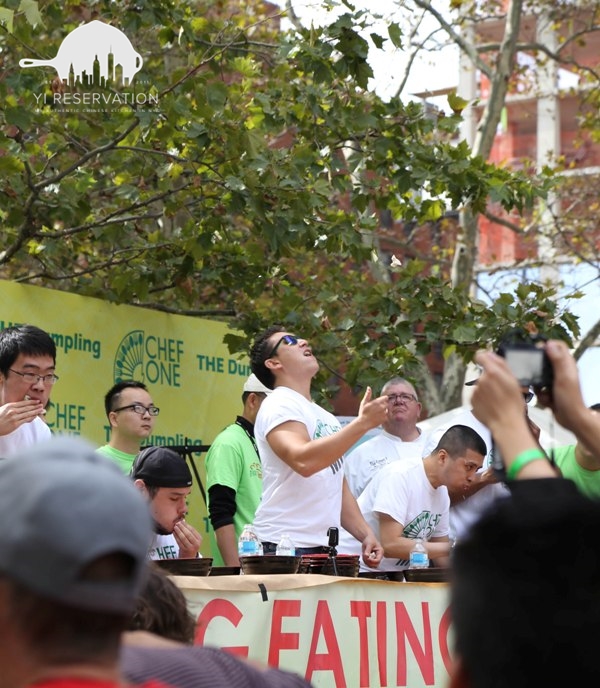 After multiple rounds of tough competition, the winners were born.  Molly Schuyler claimed the victory in women's group by eating 93 dumplings – a new world record…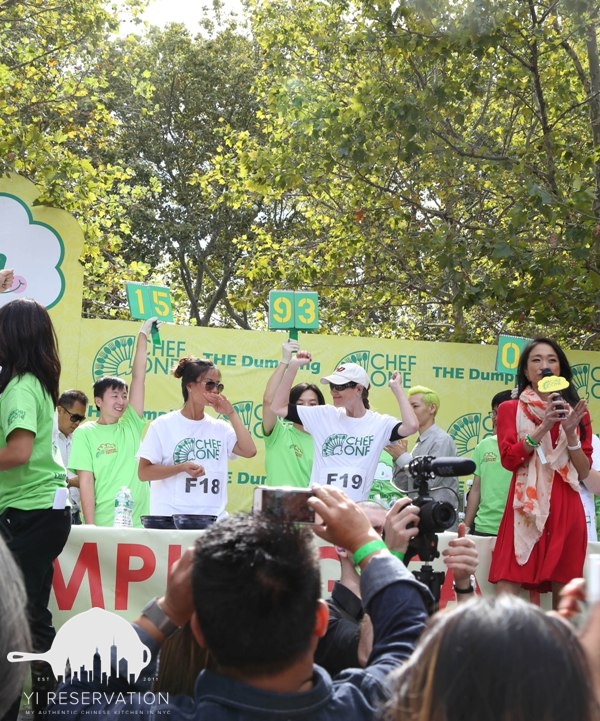 ..while David "Tiger Wings n Things" Brunelli put away 78 to secure the first place in men's group.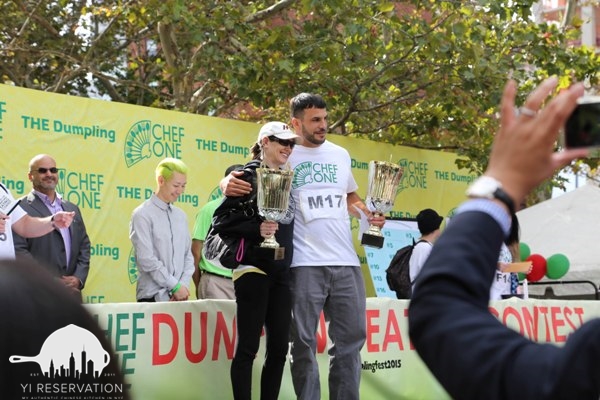 And of course, the competition couldn't be done without our judges including Kian Lam Kho of Red Cook, chef Simpson Wong, chef Feliberto Estevez of Gracie Mansion, and Jeff Orlick.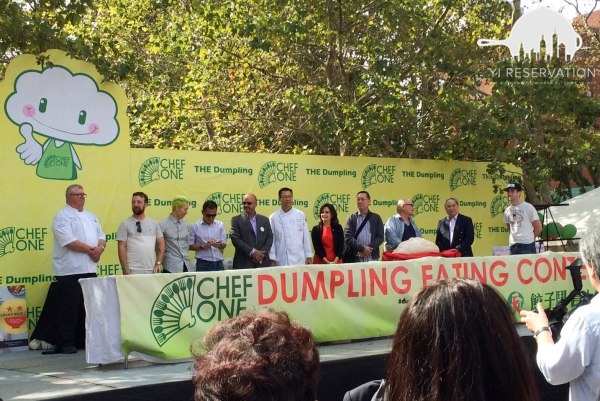 The Dumpling Festival was such a memorable event that I definitely see myself coming back year after year. I thoroughly enjoyed eating all the dumplings and watching dumplings consumed by the Pros.
If any of you made to the dumpling festival last week, please kindly share your experience here in the comment area or use hashtag #dumplingfest2015 – I'd love to hear from you!
********
Pick Your Favorite Dumpling Flavor
Now if you didn't get a chance to attend this year but still would like to get a taste of it. Here is how you can help me to help you:
Vote for your favorite dumpling flavor from the list below (taken from the festival VIP menu) by November 8 2015. Yi will re-create a recipe of the dumpling flavor received the most votes. I won't guarantee an identical recipe to that of the dumplings served at the festival but what I can assure you is 100% deliciousness!
[poll id="3″]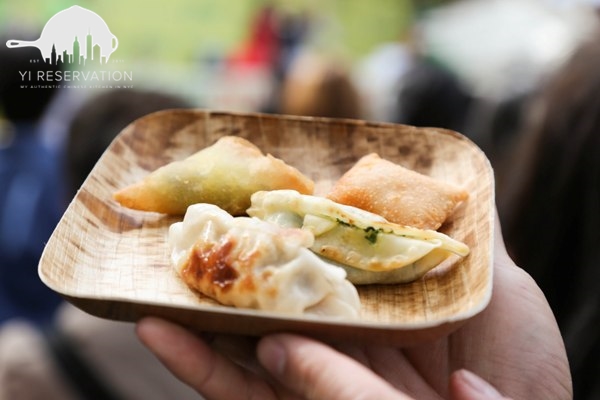 P.S. some of you from my social media expressed your interest in challenging Mr. Kobayashi. I take your words seriously and fully expect to see you competing on stage at Dumpling Festival 2016 🙂
Warning
: Use of undefined constant rand - assumed 'rand' (this will throw an Error in a future version of PHP) in
/home/yirese5/public_html/wp-content/themes/yireservation/single.php
on line
72
Warning
: Parameter 2 to wp_hide_post_Public::query_posts_join() expected to be a reference, value given in
/home/yirese5/public_html/wp-includes/class-wp-hook.php
on line
287