{Giveaway Closed} 5.5-Qt Enamel Cast Iron Dutch Oven ($99 Value)
Warning
: Parameter 2 to wp_hide_post_Public::query_posts_join() expected to be a reference, value given in
/home/yirese5/public_html/wp-includes/class-wp-hook.php
on line
287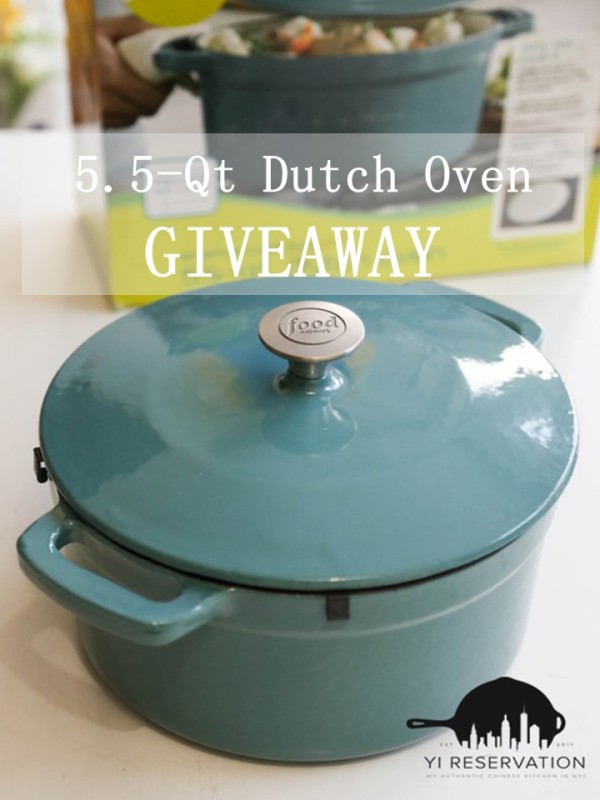 As I announcement previously, in celebrating my new blog design and as a token of appreciation for your continuous support, I am giving away a brand new 5.5-qt enamel cast iron Dutch oven.
For those of you who are not familiar with cast iron cookware, Dutch oven is one of the most versatile kitchen tools I've ever come across. It braises, it grills/stews, it sears, it sautes, and it even bakes. If it also steams, it'd almost be as versatile as my good old cast iron wok!
Whether you are a serious homework and just starting out, a Dutch oven is something I always recommend checking it out if you don't already have one.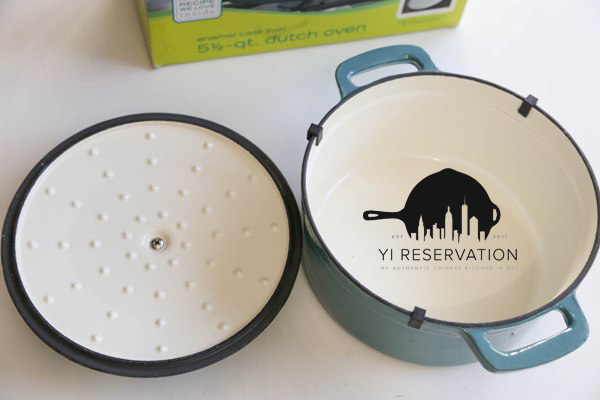 This Food Network 5.5-qt Dutch oven I am giving away is made of heavy cast-iron and then coated with enamel to make the surface non-reactive and easy-to-clean. It is oven-safe up to 500°F and it also has basting pikes in the lid to keep the food moist and juicy.
Giveaway Rules (CLOSED)

The giveaway starts today Tuesday, 8/25/15 and ends on Tuesday, 9/1/15, at 11:59pm EST. One Lucky Winner will be chosen randomly at the end of the sweepstakes and announced on this page.
To enter, please simply leave a comment on this page sharing your favorite cast iron recipes! Then confirm your entry in Giveaway Tools using your email address (see the form below).
To increase your odds, I strongly encourage you to enter these Bonus Entries:
Subscribe to Yi Reservation Newsletter
Follow Yi Reservation on Facebook
Follow Yi Reservation on Pinterest
Pin about this Giveaway on Pinterest
Tweet about this Giveaway
Follow Yi Reservation on Instagram
To enter the above Bonus Entries, click on the rest of the options and follow the instructions below:
Thanks for participating. The giveaway has ended.
The winner determined by Giveaway Tools is Robin W. Congratulations Robin! You will be contacted shortly for verification!
Thanks again for being part of this contest. If you don't want to miss the upcoming giveaway and recipes, please consider joining my Newsletter if you haven't done so.
Additional rules: this giveaway is open to continental US residents only (sorry it's just too heavy to ship this mighty Dutch oven overseas but I promise you that my next giveaway will be open to worldwide!). All entries will be verified before the winner is confirmed.
Disclosure: this giveaway is sponsored by Yours Truly. Good luck!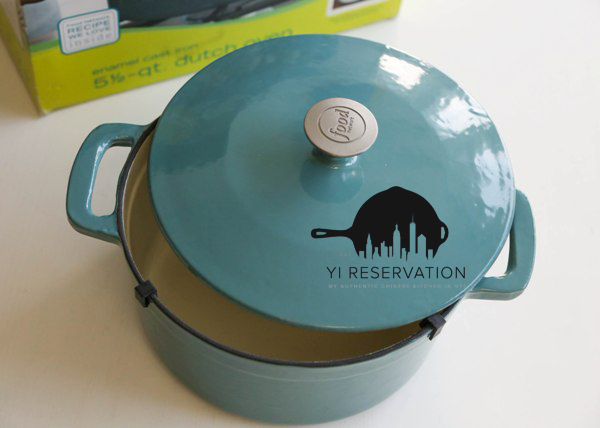 Warning
: Use of undefined constant rand - assumed 'rand' (this will throw an Error in a future version of PHP) in
/home/yirese5/public_html/wp-content/themes/yireservation/single.php
on line
72
Warning
: Parameter 2 to wp_hide_post_Public::query_posts_join() expected to be a reference, value given in
/home/yirese5/public_html/wp-includes/class-wp-hook.php
on line
287