Upcoming Cooking Planit Spice Giveaway!
Warning
: Parameter 2 to wp_hide_post_Public::query_posts_join() expected to be a reference, value given in
/home/yirese5/public_html/wp-includes/class-wp-hook.php
on line
287
If you like to use spices in your cooking or are tempted to try some of the heavy-spiced recipes here, you might want to mark this web page or better subscribe to my email updates so you'll never miss any of my future giveaways.
Here is the good news. Yi Reservation will be partnering Cooking Planit to give away one Cooking Planit spice set that includes 26 of the most commonly used spices with  a retail value of over $100! The actually giveaway will kick off on March 29th.  Here is the full list of the spices included in the set:

What is Cooking Planit?
Cooing Planit is an award-winning app that walks you step by step through everything you need to create a great meal from planning, shopping, and even the cooking process. For us who have day time jobs, cooking Time is in the most stressful part of the day for the family. me of your time back. Cooking Planit's Digital Cooking Assistant enables you to multitask when you cook. It will tell you what to do when, to slow down or speed up and exactly when your whole meal will be ready.
Beyond the actual cooking, Cooking Planit also:
Offers an extensive selection of pre[1]built, chef[1]recommended meals (entrée + sides) the entire family will love AND the ability to customize your own meals according to ingredients and dietary needs.
Automatically creates a grocery list that include everything you need for the meals you selected, you can even add on other items you need.
Saves you time at the grocery store with a grocery list categorized by aisle that synchs across user devices.
Saves effort with voice control. You can manage the steps while cooking without having to touch your screen (iPhone and iPad only)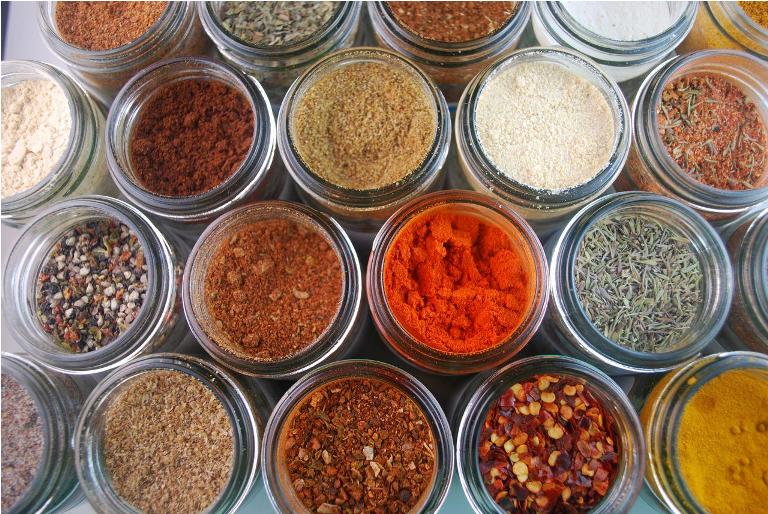 Can't wait until March 29th? You are in luck because you will have another 49 chances to win this spice set! Starting March 4th the good folks over at Cooking Planit are giving out 50 spice sets to foodie, mommy and tech bloggers to give away to their readers in any way that they would like, and two sets will be given away each day for 25 days.
I strongly encourage you check out the other 49 blogger's giveaway while you wait for mine to kick off. But remember to come back to Yi Reservation on March 29th to see how you can enter to win the set I am giving away.
See you all soon and good luck!
Warning
: Use of undefined constant rand - assumed 'rand' (this will throw an Error in a future version of PHP) in
/home/yirese5/public_html/wp-content/themes/yireservation/single.php
on line
72
Warning
: Parameter 2 to wp_hide_post_Public::query_posts_join() expected to be a reference, value given in
/home/yirese5/public_html/wp-includes/class-wp-hook.php
on line
287