Cantonese Style Water Spinach Stir-fry | 腐乳蒜茸炒通菜
Warning
: Parameter 2 to wp_hide_post_Public::query_posts_join() expected to be a reference, value given in
/home/yirese5/public_html/wp-includes/class-wp-hook.php
on line
287
I've got a good news to share….
That my Honey Crusted Ribs and Oven Baked Fries with Fennel Aioli has won the Sweet to Savory recipe contest!
I'd like to thank all the readers who supported me and voted for my dish! I feel so fortunate to have you on my back and I know I couldn't have done it without your help!
Speaking of being fortunate, I had a so much fun cooking and eating an abundant amount of Water Spinach this past summer – thanks to my friend Steven H. who was kept busy harvesting these lovely greens throughout the summers from his back yard garden!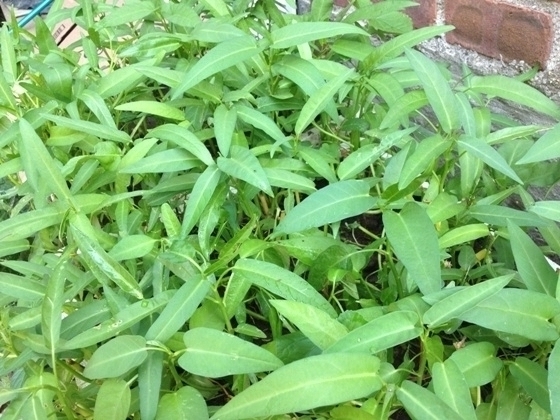 To the uninitiated, water spinach is one of the most popular leafy vegetables grown and consumed in East and Southeast Asia. It has very little flavor other than a hint of sweetness and a mild nutty undertone. Depending on the regions, water spinach is known as Chinese spinach, river spinach, water morning glory, water convolvulus, swamp cabbage, and many more but you get the idea.  In the US, it's mainly found in Chinese supermarkets or your Chinese neighbor's back yard 🙂
In Chinese cuisine, water spinach is known as Kong Xin Cai (空心菜) in Mandarin and is prepared in countless ways with many regional flavors. The fact that water spinach g
rows very well in Sichuan province, my hometown, makes me appreciate this particular vegetables at very young age. It's one of the first vegetables I learned to prepare and I can never get tired of eating.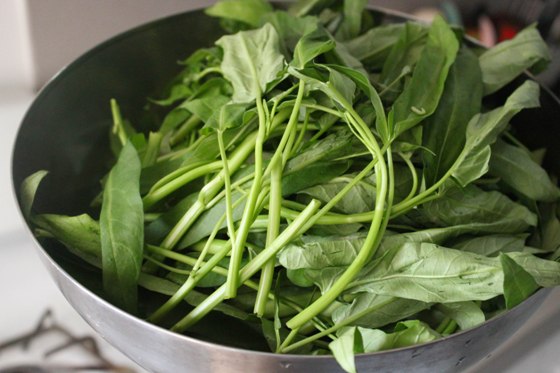 In Cantonese, water spinach is called as Tung Choy or Ong Choy (通菜). The Cantonese style calls for an unique ingredient called fermented tofu (腐乳) – a type of preserved tofu used in Chinese cooking. Think it as Chinese cheese. Instead of making cheese using fermented milk we use fermented soy milk. The fermented tofu is salty and pungent but it adds a rich and savory flavor to the vegetable which cannot be described by words. That's why I would rather like to share this recipe with you!
As you might have noticed with many Chinese stir-fried vegetable dishes, the key elements are not the condiments but the stir-fry skills. A well executed water spinach should have that crunchy texture and a perfect green color. On the other hand if your dish comes out saggy or watery, congratulations you've just failed making your water spinach.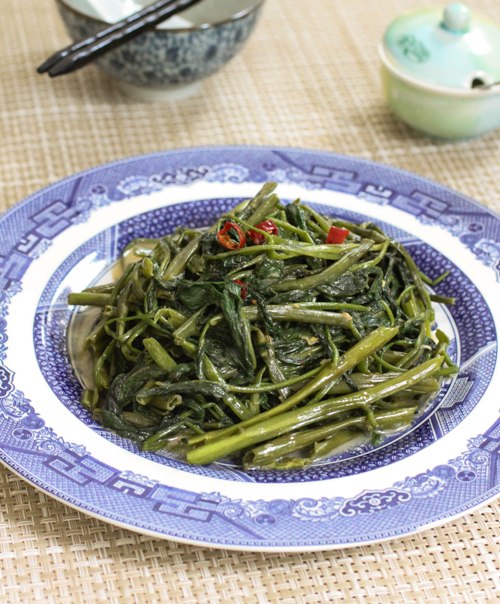 Here are some TIPS to avoid a badly executed water spinach stir-fry:
1) Unless you own a professional Chinese stove (30k BTU +) or  you cook over camp fire, I suggest you briefly blanch the vegetables to remove some of the water
2) Use the maximum amount of heat when stir-frying. Do not cook for more than 4 minutes to avoid over cooking
3) Add the salt to taste at very end. The fermented tofu might be saltier than you might think
Now, ff you know this water spinach or have a favorite water spinach recipe please don't hesitate to share with me in the comments area below 🙂
Step by Step Illustration:
Use a knife or your fingers to remove the tough part of the stems towards the bottom of the stalk. Split the stem into multiple pieces.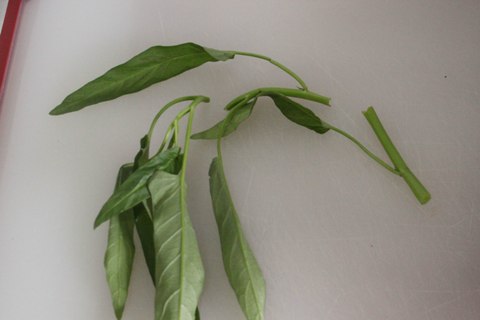 Rinse a few times and drain the water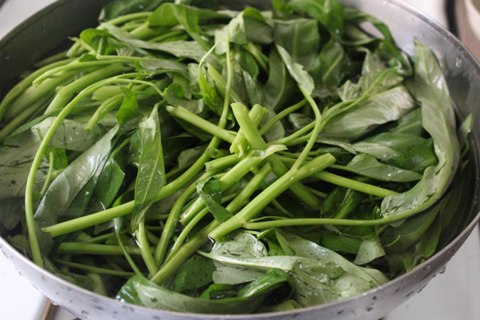 Combine the fermented tofu with the brine. Mash the fermented tofu until it forms a paste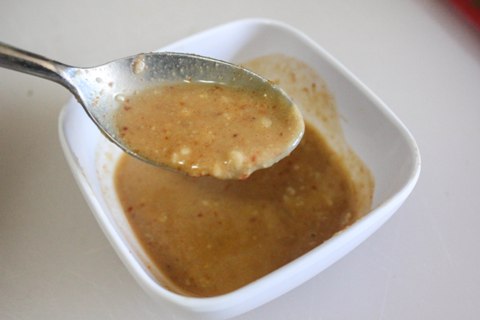 Slice the garlic and chili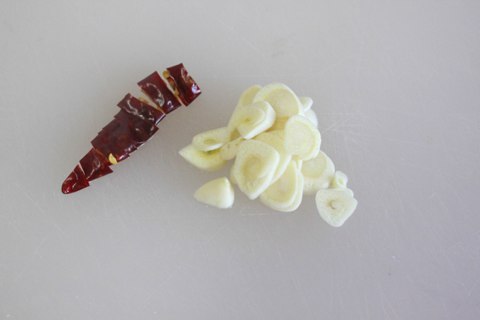 Add 1 tsp oil and 1 tbsp salt in a large amount of boiling water. Blanche the water spinach until it begins to wilt, about 30 seconds . Drain the water in a colander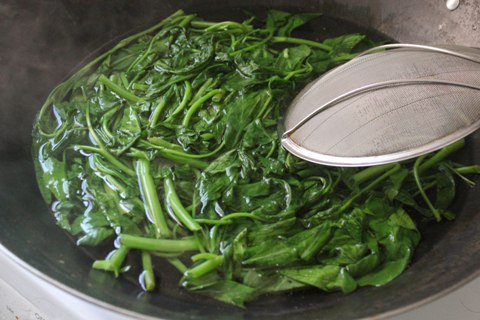 Add 2 tbsp oil in a hot wok. Sautee the garlic until translucent in medium heat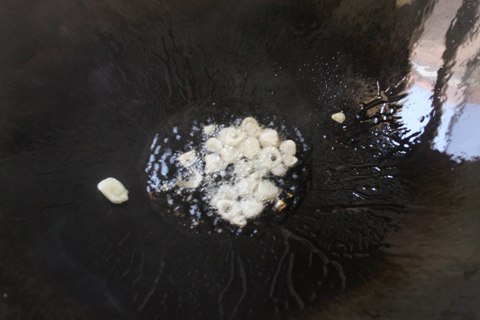 Add the fermented tofu paste and the blanched water spinach. Stir fry the spinach over high heat for 2 minutes. Turn the water spinach frequently to sure the fermented tofu paste is well incorporated. Mix in the sugar and salt to taste. Remove from heat immediately to avoid overcooking.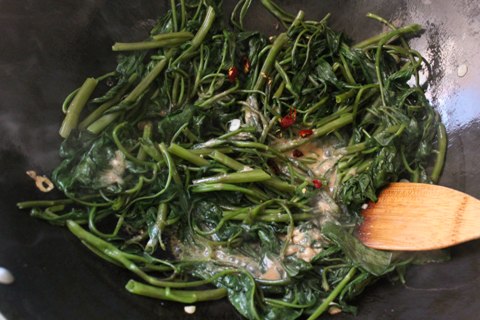 Plate and service it hot!
Cantonese Style Water Spinach Stir-fry
Enjoy this Classic Cantonese Water Spinach Stir-fry? The step-by-step picture illustration is available on www.yireservation.com.
Ingredients
1 lb water spinach
2 clove garlic
1 fresh chili or dried chili
2 cube fermented tofu
1 tbsp fermented tofu brine
1 tsp sugar
Salt to taste, about 1 tsp
Instructions
Use a knife or your fingers to remove the tough part of the stems towards the bottom of the stalk. Split the stem into multiple pieces.
Rinse a few times and drain the water
Combine the fermented tofu with the brine. Mash the fermented tofu until it forms a paste
Slice the garlic and chili
Add 1 tsp oil and 1 tbsp salt in a large amount of boiling water. Blanche the water spinach until it begins to wilt, about 30 seconds . Drain the water in a colander
Add 2 tbsp oil in a hot wok. Saute the garlic until translucent in medium heat
Add the fermented tofu paste and the blanched water spinach. Stir fry the spinach over high heat for 2 minutes. Turn the water spinach frequently to sure the fermented tofu paste is well incorporated. Mix in the sugar and salt to taste. Remove from heat immediately to avoid overcooking. Plate and service it hot
https://yireservation.com/recipes/cantonese-style-water-spinach-stir-fry/
Copyright © Yi Reservation 2010 - 2013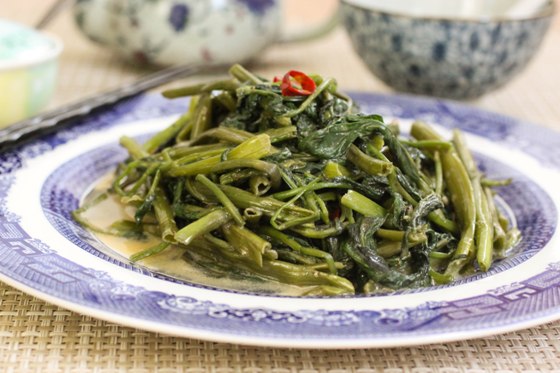 Warning
: Use of undefined constant rand - assumed 'rand' (this will throw an Error in a future version of PHP) in
/home/yirese5/public_html/wp-content/themes/yireservation/single.php
on line
72
Warning
: Parameter 2 to wp_hide_post_Public::query_posts_join() expected to be a reference, value given in
/home/yirese5/public_html/wp-includes/class-wp-hook.php
on line
287