Chicken Vindaloo
Warning
: Parameter 2 to wp_hide_post_Public::query_posts_join() expected to be a reference, value given in
/home/yirese5/public_html/wp-includes/class-wp-hook.php
on line
287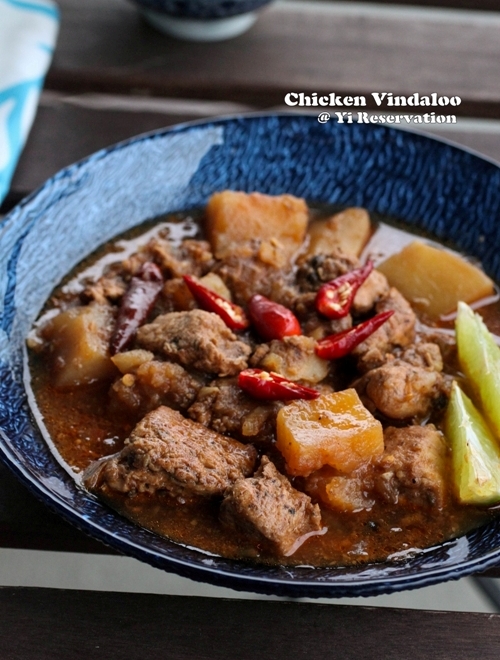 What are the first things that come to your mind when you think of Indian food?
Flavorful, spicy, aromatic, vegetarian are the words popping to me and they are also the reason I am always drawn to Indian cuisine.
I enjoy eating and cooking Indian dishes at home! Chinese food and Indian food share a lot of common spices so a lot of times I can turn my Chinese pantry to Indian pantry immediately. And did I mention that I grew up eating flavorful and spicy food in Sichuan? That just makes me such a natural Indian-food-lover!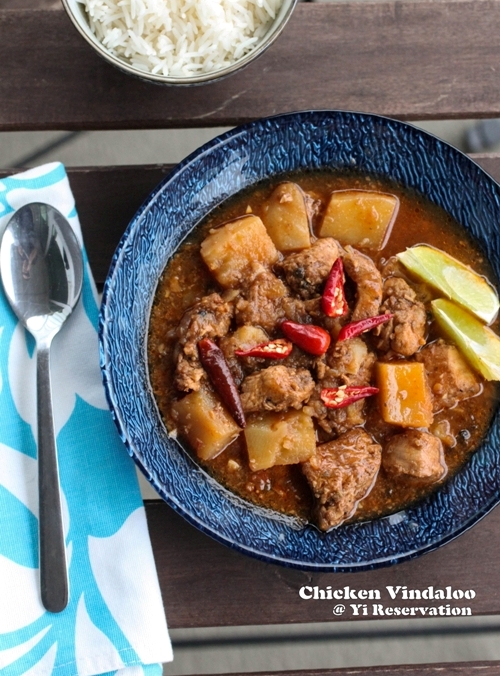 So what's an Indian recipe doing on a Chinese recipe blog?
One of my 2014 New Year resolutions is to cook and share more comfort food from around the world. So for the first post of the year I've decided to share my all-time favorite Indian dish called Chicken Vindaloo.
For those of you have not had this dish before, chicken vindaloo is an addicting spicy, sour, and tangy curry dish originated from Portugal. This dish has the word chili written all over the place. The medium thick gravy is packed with all kinds of chili ranging from green chili to dried chili to chili powder to chili paste. It's a paradise for chili fanatics!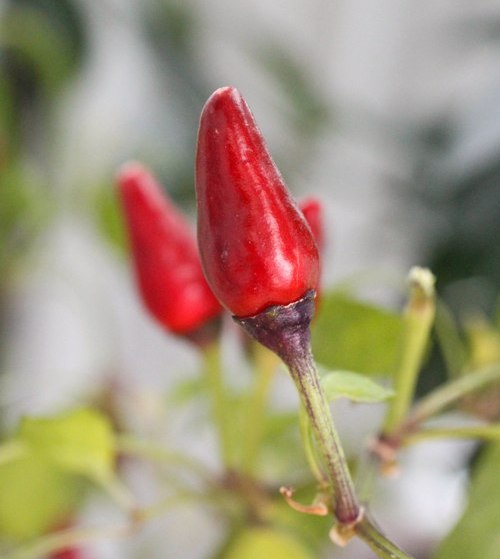 Chicken vindaloo is very popular in the States and served in most of the Indian restaurants I've been to. Many people refer this dish as one of the fieriest Indian dishes served on menu but to me this dish is more than just being spicy. I've tried a handful of chicken vindaloo from different restaurants and every one does it slightly different.
I prefer my vindaloo spicy enough to make me sweat a little (but not cause any stomach upset) and with a good blend of spices that are not necessarily overwhelming. I know the real deal in Indian (yet to try) doesn't include any potatoes but I actually love those potato chunks so much I can totally skip the chicken J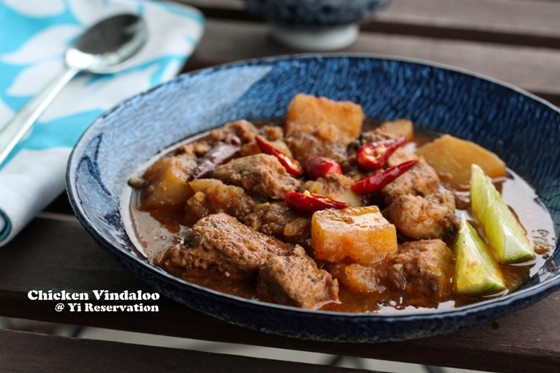 If you love spicy and flavorful Indian food, you should definitely try this Chicken Vindaloo dish! Even if you can't handle much eat, you can still make it mild spicy by decreasing the amount of chili used. Also you can use other kinds of meat such as lamb and beef instead of chicken. You'll not believe how delicious this is until you try it yourself!
Step by Step Illustration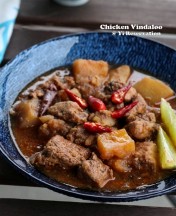 Chicken Vindaloo
Yield: 4 servings
Prep Time: 12 hours
Cook Time: 45
Make this spicy and flavorful Chicken Vindaloo following this step-by-step recipe at www.yireservation.com.
Ingredients:
1.5lb chicken breast, cubed
1lb potatoes, peeled and cubed
1 medium onion, chopped
several dry chili
Fresh chili for garnish
Marinade Paste
1tsp coriander seeds
1tsp cumin seeds
1tsp mustard seeds
1tsp black peppercorns
1 cardamom
3 cloves
1 1" cinnamon stick or 1tsp cinnamon powder
1 tsp turmeric powder
8 garlic cloves
2 1" ginger slice
1 medium onion
2 fresh chili
1 – 4tbsp paprika (adjust the amount according to your own taste)
½ cup white vinegar
1tbsp salt
1/2tbsp sugar
Directions:
Toast the coriander, cumin, mustard, peppercorn, clove, cinnamon, and cardamom in a pan until you can smell the aroma. Grind the toasted spices in a spice grinder or using mortar and pestle
Combine the ground spice with the rest of paste ingredients in a food processor. Process the ingredients until a smooth paste is formed. This paste will be used to marinate the chicken
Mix the paste with cubed chicken and let it marinate for a few hours or overnight for the best result
Heat over 2 tbsp of oil in a heavy skillet or Dutch oven. Sear the marinated chicken until both sides are brown. Remove the chicken
Add the chopped onion and dry chili to the skillet and cook until translucent
Stir the chicken back in and add 350ml of water. Bring to boil and continue to cook for 10 minutes
Add the cubed potatoes to the chicken. Bring to boil and simmer with cover on in low heat for about 25 minutes or until the potatoes are soft. Stir occasionally to prevent from sticking. The sauce should look like a runny gravy at the end
Turn off the heat and garnish with some fresh chili and lime wedges. Serve it with steamed basmati rice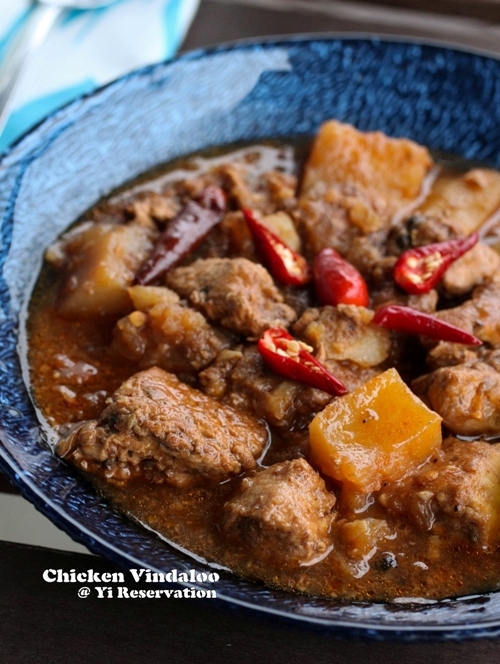 Warning
: Use of undefined constant rand - assumed 'rand' (this will throw an Error in a future version of PHP) in
/home/yirese5/public_html/wp-content/themes/yireservation/single.php
on line
72
Warning
: Parameter 2 to wp_hide_post_Public::query_posts_join() expected to be a reference, value given in
/home/yirese5/public_html/wp-includes/class-wp-hook.php
on line
287