Chrysanthemum Tea Jello with Papaya
Warning
: Parameter 2 to wp_hide_post_Public::query_posts_join() expected to be a reference, value given in
/home/yirese5/public_html/wp-includes/class-wp-hook.php
on line
287
June is here! And that means summer is only days away (summer officially starts in mid-June in the States).
As I am anticipating having lots of fun this summer, I have already started to worried about the heat waves that often hit New York during July and August. The temperature and humidity would rise to an unbearable level that I feel lightheaded throughout the day.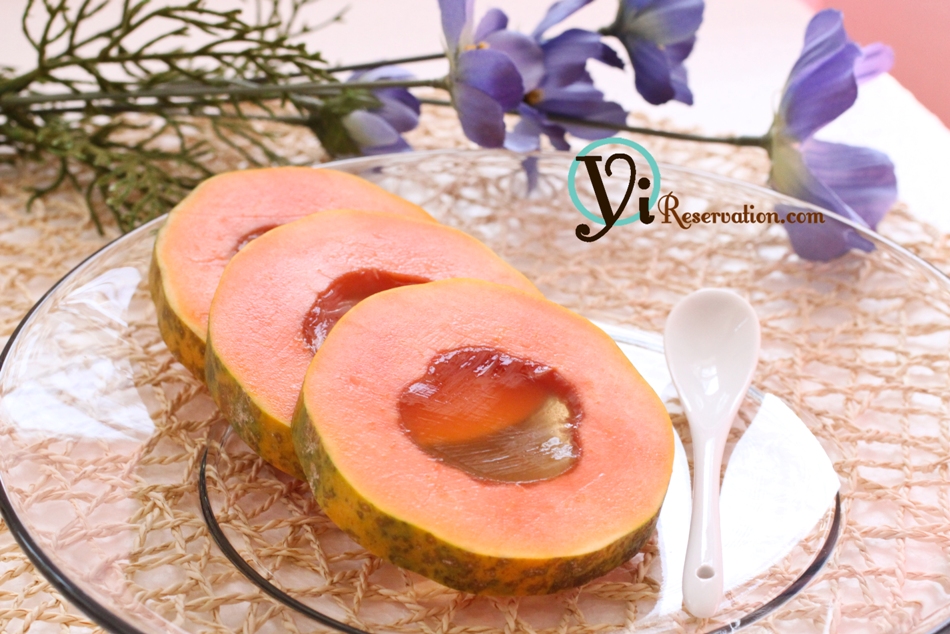 This is when the good old chrysanthemum tea (菊花茶) comes to rescue. In Chinese medicine, chrysanthemum tea is known for its "cooling" effect and refreshing taste. It's so easy to brew that most Asian people prepare this at home. However it's also available in most of the authentic Chinese restaurants especially the dim sum houses.
Here is where the fun starts. Instead of serving the chrysanthemum tea straight up, I decide to make some super refreshing chrysanthemum jello (or gelatin if you prefer).  Just combine it with some fresh papaya here goes your perfect healthy summer dessert. Not to mention it is so easy to make J
[stextbox id="info" bgcolor="B2FAEE"]
Chrysanthemum Tea Jello with Papaya – Ingredients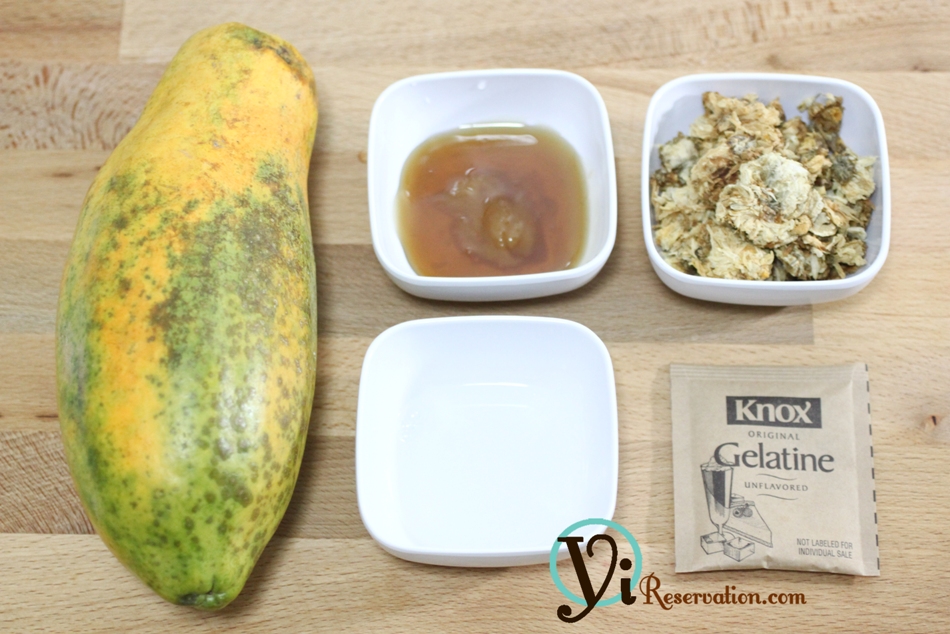 1 medium Papaya, around 2 lbs
½ cup dried Chrysanthemum tea
I bag Gelatine, about 7g or ¼ oz
3 tbs Honey
1.5 cup Water
[/stextbox]
[stextbox id="custom"]
Chrysanthemum Tea Jello with Papaya – Step By Step
1. Cut the papaya crosswise. Remove the seeds with a long thin spoon.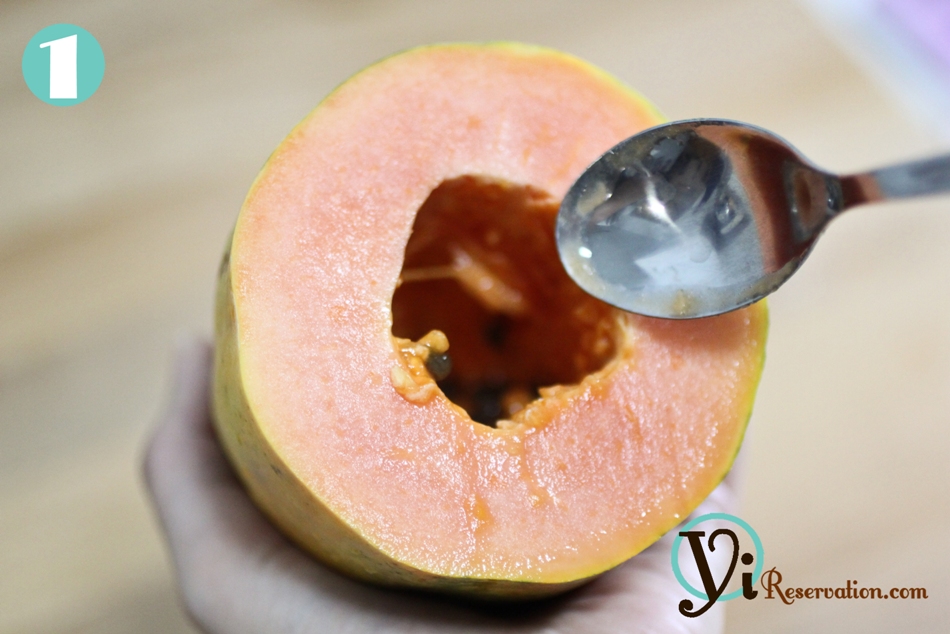 2. Combine chrysanthemum tea with 1.5 cups of boiling water. Brew for about 10 minutes. Remove the tea and filter out any residual.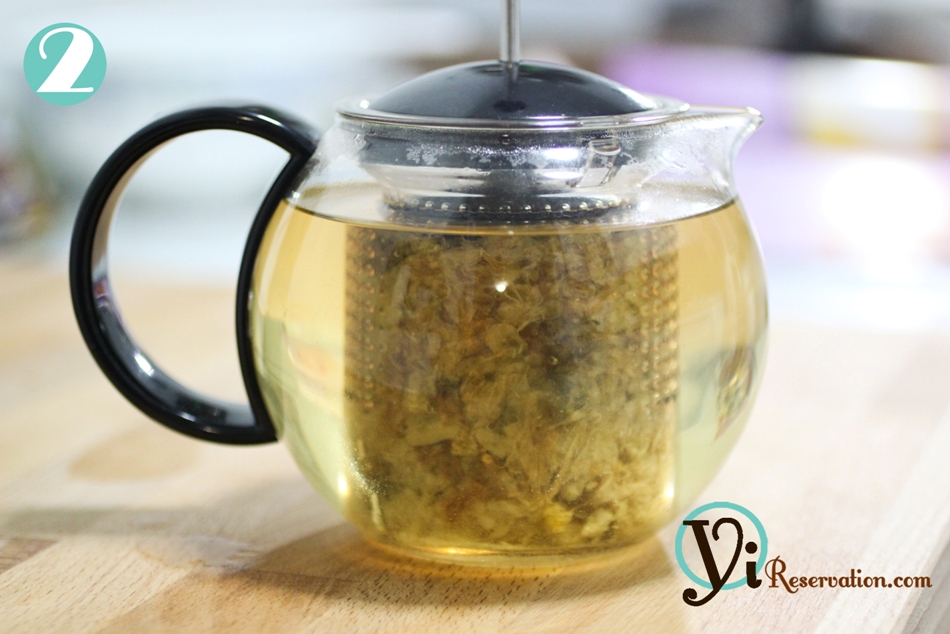 3. Dissolve the gelatin slowly in the tea liquid. Add the honey to the gelatin mixture and mix until incorporated. Microwave the tea for a minute if the tea became too cold and the gelatin couldn't dissolving properly. Let it cool down to room temperature.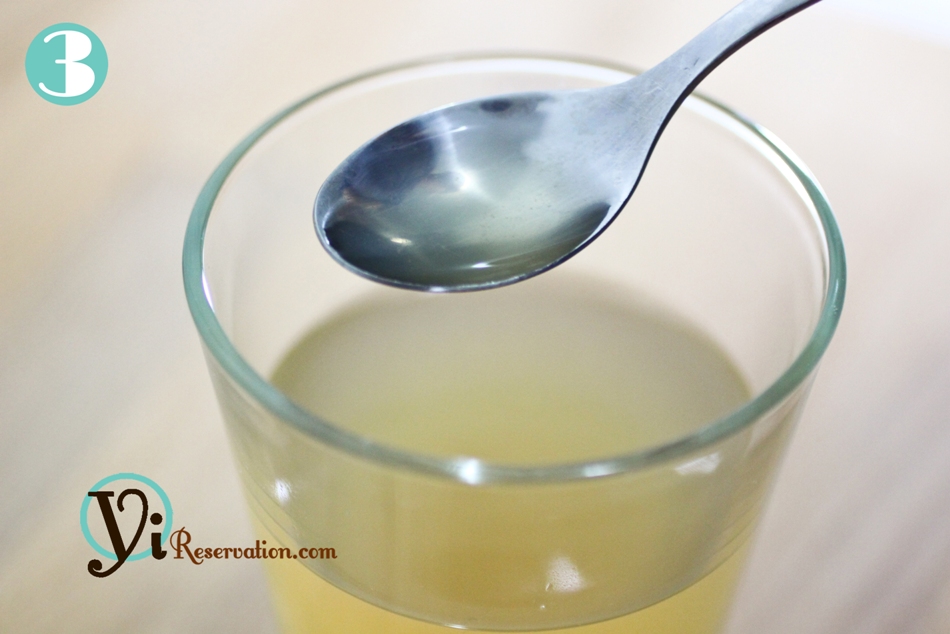 4. Pour the gelatin mixture into the papaya. Fix the papaya in a mug and chill in refrigerator for at least 3 hours. Serve cold in slices.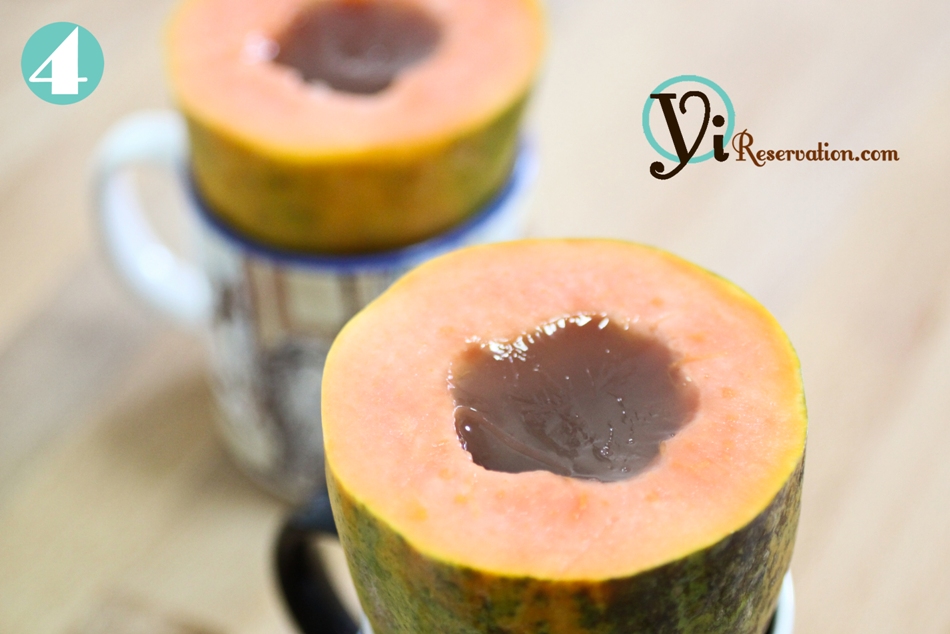 [/stextbox]
When was last time you enjoyed some artificial-color/flavor-free jello?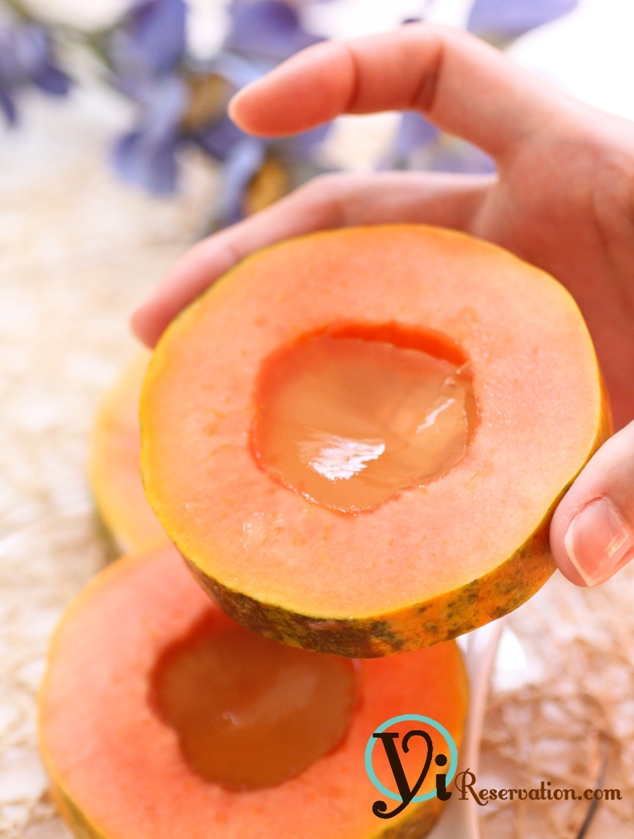 Warning
: Use of undefined constant rand - assumed 'rand' (this will throw an Error in a future version of PHP) in
/home/yirese5/public_html/wp-content/themes/yireservation/single.php
on line
72
Warning
: Parameter 2 to wp_hide_post_Public::query_posts_join() expected to be a reference, value given in
/home/yirese5/public_html/wp-includes/class-wp-hook.php
on line
287