Fresh Chinese Yam with Spareribs Soup (山藥排骨湯)
Warning
: Parameter 2 to wp_hide_post_Public::query_posts_join() expected to be a reference, value given in
/home/yirese5/public_html/wp-includes/class-wp-hook.php
on line
287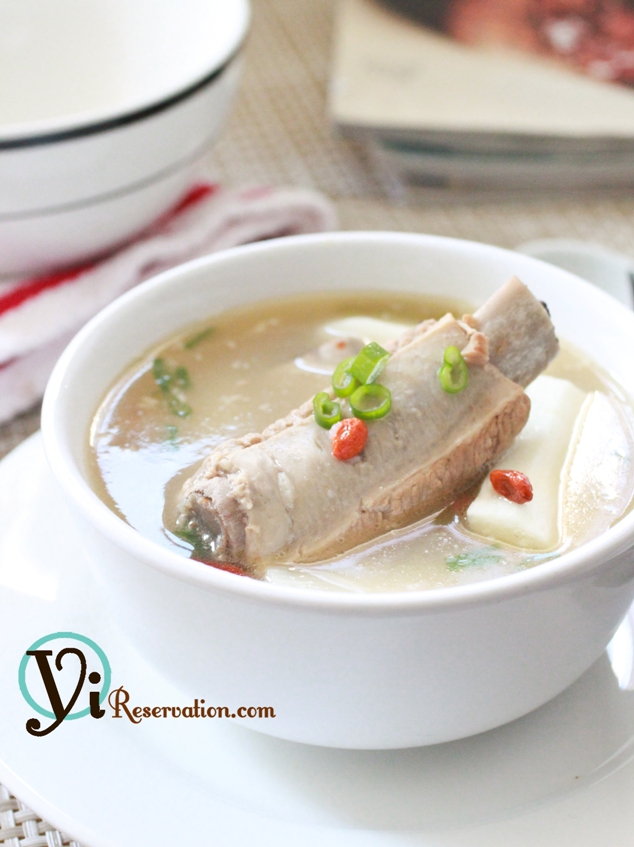 The past week has been quite uneventful. Both Alice and I had a great time kitten sitting Oreo and Midnight (now re-named to Tinkerbell) for a friend of us. Since both kitties had been up for adoption so we decide to make our apartment their permanent home.
In the middle of the week I was shocked and flattered to find out Yi Reservation had been featured on Saveur Magazine's 50 More Food Blogs You Should Be Reading. To all the readers out there, I really appreciate for your support and I hope you will continue to check out this site.
After a three week fight I was finally over with my cold and allergy by this weekend. This epic was one of the worst I've ever experience. I attribute my recovery to nonstop intake of various medicines as well as my secret weapon – a tasty and nutritious soup made with Chinese yam and pork spareribs.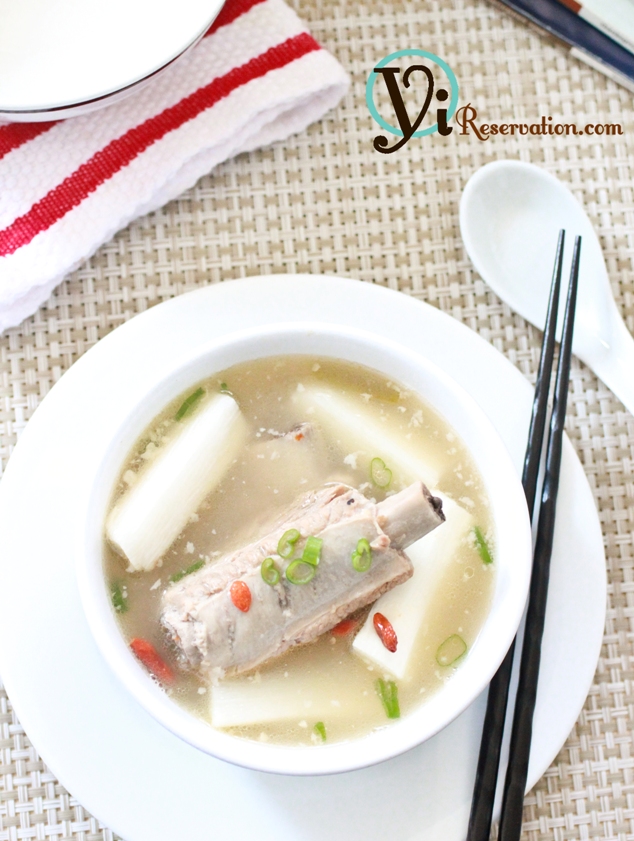 This easy to make Chinese yam and spareribs soup shares many similarities with the pig trotter soup I made to cure my cold last December. As I mentioned last time, both goji berry and Chinese yam are thought to have incredible medical use in Chinese cooking.
Chinese yam is used widely in all kinds of Chinese dishes. Besides its slight sweet taste this root vegetable is rich in protein, and vitamin B, C, E. Additionally, Chinese yam is a perfect diet meal. It is high in fiber and a low in calorie so it makes you feel full very easily without guilt.
Goji berry is sold in specialty stores and Whole Foods. The fresh Chinese yam is available in Chinese or Japanese supermarket. Alternatively you can also just the dried Chinese yam(淮山) .
step-by-step recipe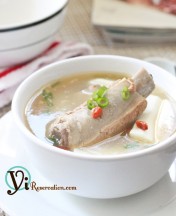 Ingredients:
1.5 lb Spareribs
2 lb Fresh Chinese yam (山藥)
2 tbsp Goji berry
5 slice Ginger
2 Scallion
2 cup Chinese rice wine or rice cooking wine
8 cups Water (1/2 gallon)
Salt to taste
Directions:
Use a potato peeler to peel off the Chinese yam skin. Be aware that the yam is very slimy. Cut the yam into 1 x 1 x 3 inch chunks.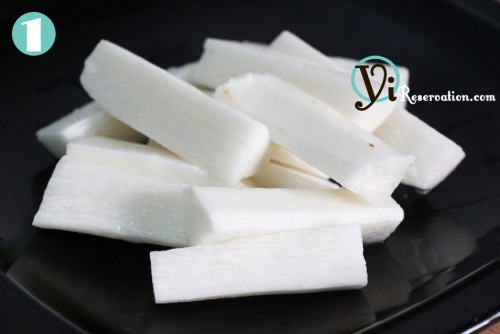 Blanch the ribs in boiling water for a few minutes to get rid of the blood and impurities. Rinse in cold water.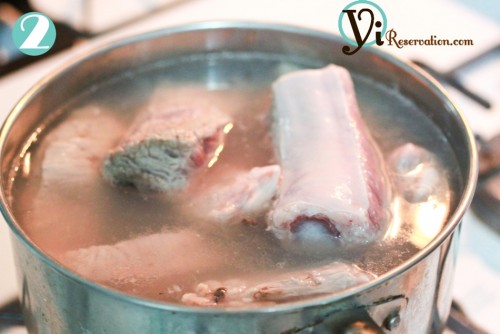 In a heavy soup stock pot, combine the water, ribs, goji berry, and ginger. Bring to boil and continue to cook for 30 minutes. Add the Chinese yam and cook in medium heat for 30 minutes. Finally add the rice wine and cook in low heat for another 30 minutes with the lid on. Add salt to taste.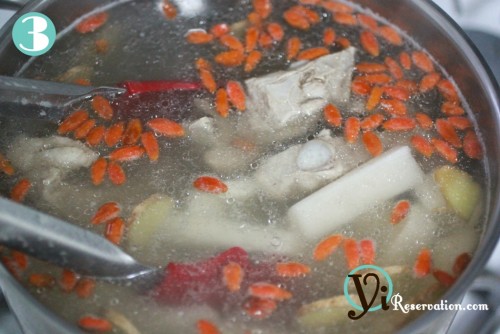 While you enjoy this fall-off-the-bone-tender rib soup please share with me your secret weapon to cold and allergy?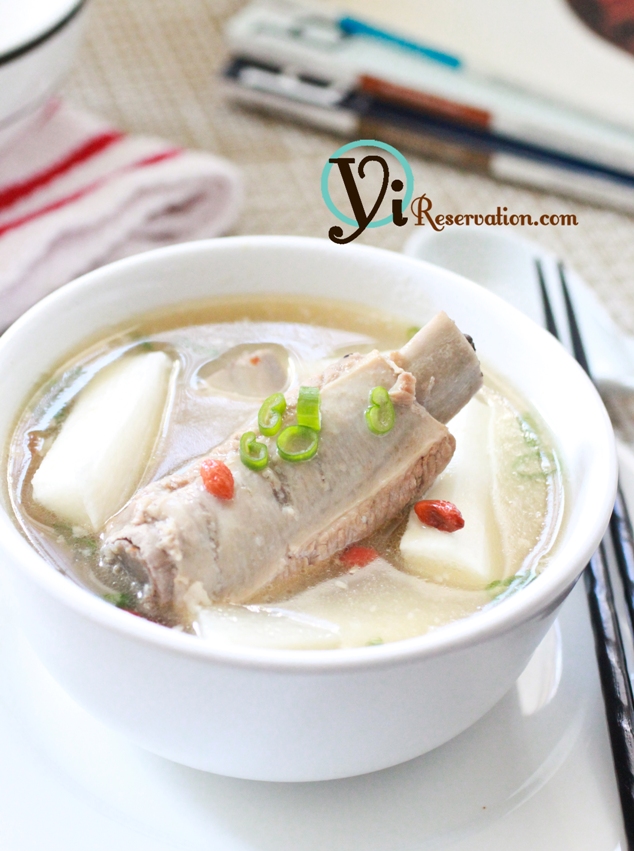 Warning
: Use of undefined constant rand - assumed 'rand' (this will throw an Error in a future version of PHP) in
/home/yirese5/public_html/wp-content/themes/yireservation/single.php
on line
72
Warning
: Parameter 2 to wp_hide_post_Public::query_posts_join() expected to be a reference, value given in
/home/yirese5/public_html/wp-includes/class-wp-hook.php
on line
287