Peking Sauce Pork (京醬肉絲)
Warning
: Parameter 2 to wp_hide_post_Public::query_posts_join() expected to be a reference, value given in
/home/yirese5/public_html/wp-includes/class-wp-hook.php
on line
287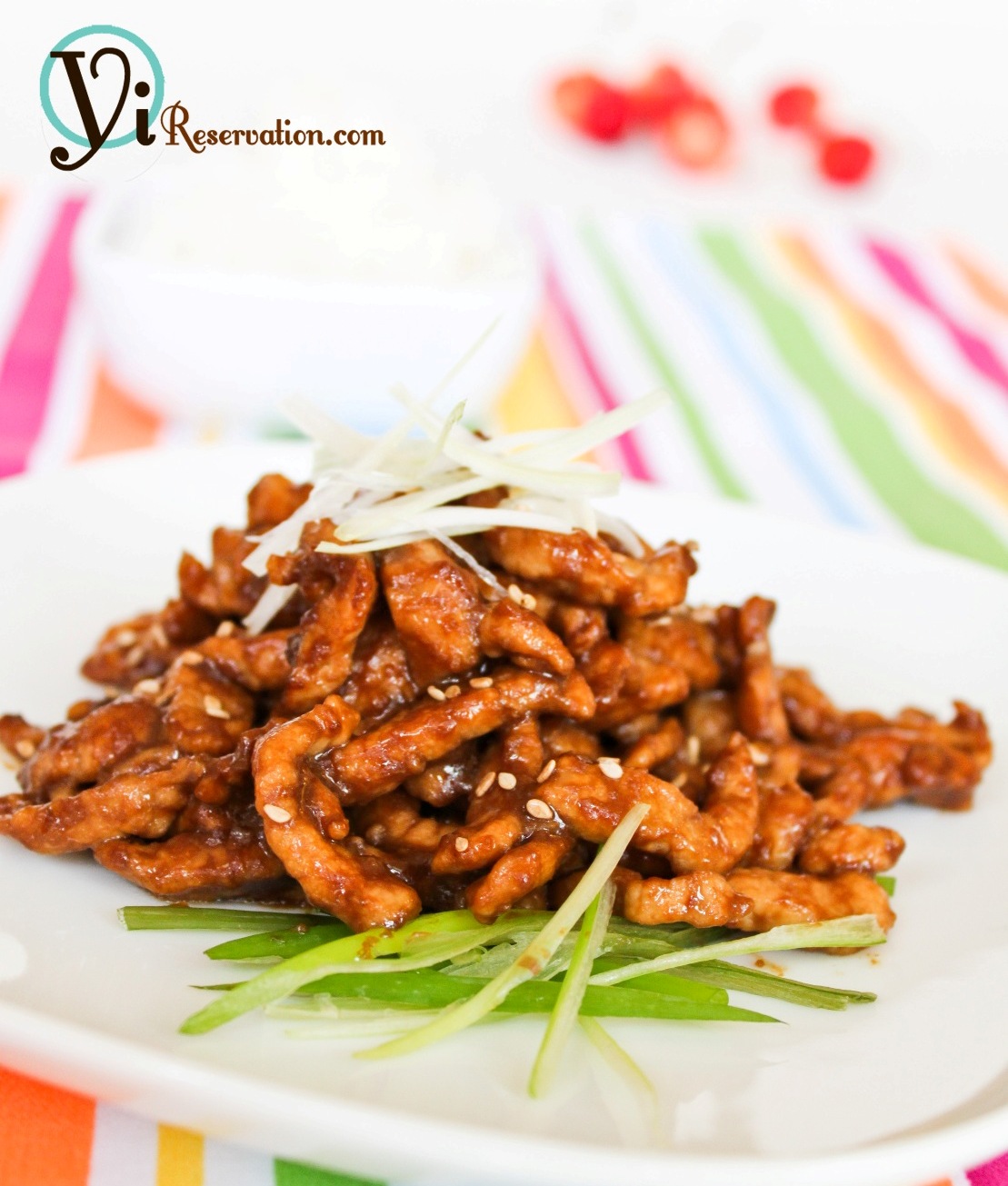 Out of my very limited travel experience, I have, for some reason, been to Beijing (Peking), the capital city of China, quite a few times. People always say once you are in Beijing, you would regret if you have not 1) taste the roast duck 2) take a stroll on the Great Wall. However for me I would have the biggest regret if I had not ordered up a plate of Peking Sauce Pork (aka Sweet Bean Sauce Pork).
Peking Sauce Pork is a traditional Chinese dish that once was the standard test in many culinary schools. Pork and sweet bean sauce (not to be confused with sweet red bean paste (紅豆沙)) are the main ingredients in this dish. The bean sauce is made mainly from fermented soybean, flour, sugar, and salt. If you are allergic to any of these you'd better stick to your roast duck and skip this.
Although the recipe seems very simple, it is not quite easy to produce a high quality plate of Peking sauce pork. The key to success if you'll need to marinade the pork ahead of the time and fry everything in a hot pan/wok.
By the way, once it's cooked you will want to serve it right away. The best time to enjoy it is when it is fresh off the stove.
[stextbox id="info" bgcolor="9fdfd9″]Ingredient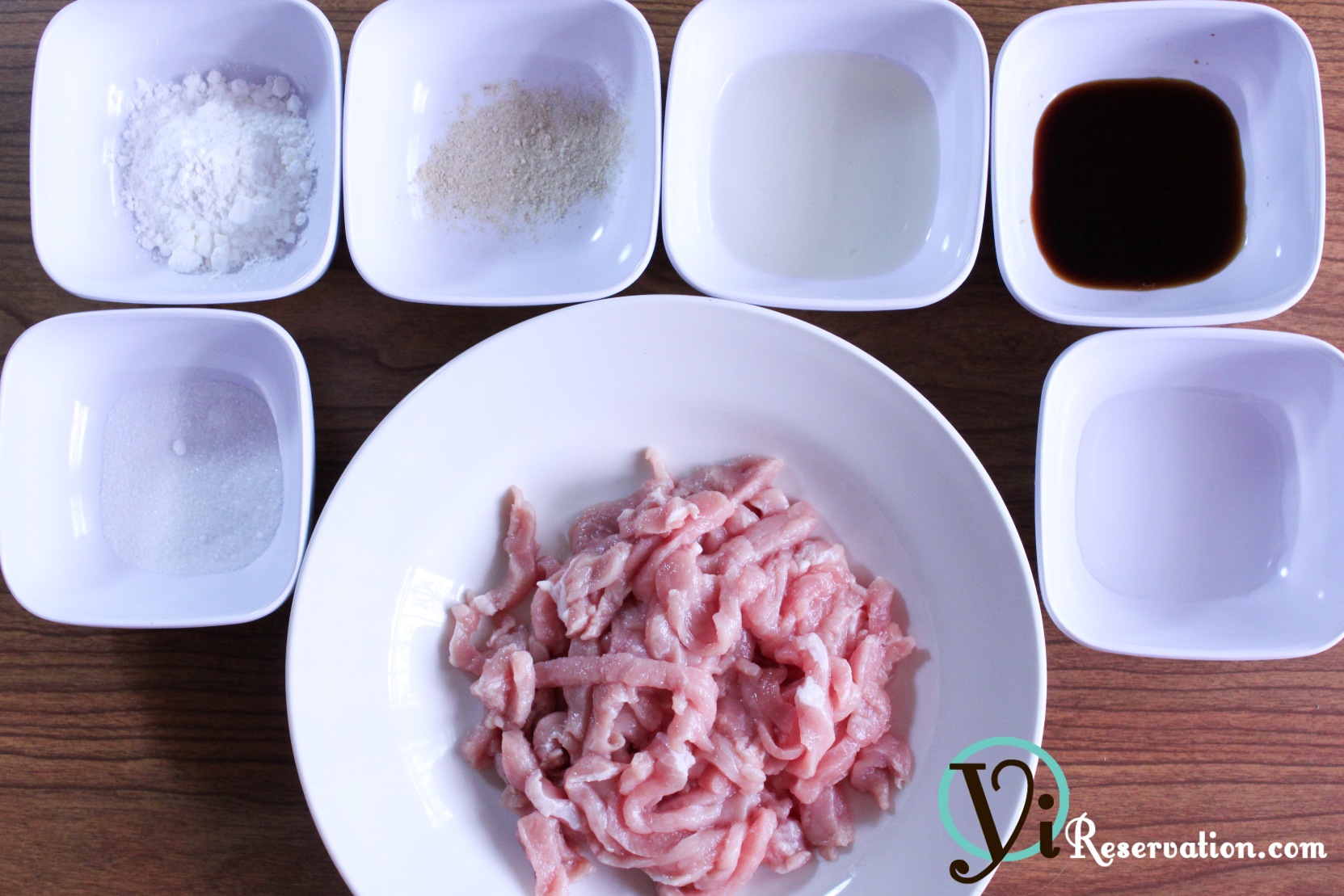 12 oz Pork tenderloin
1 Scallion
Pork Marinade
1 tbsp Light soy sauce
1 tbsp Cooking wine
1 tbsp Cooking oil
1 tbsp Corn starch
1 tbsp Water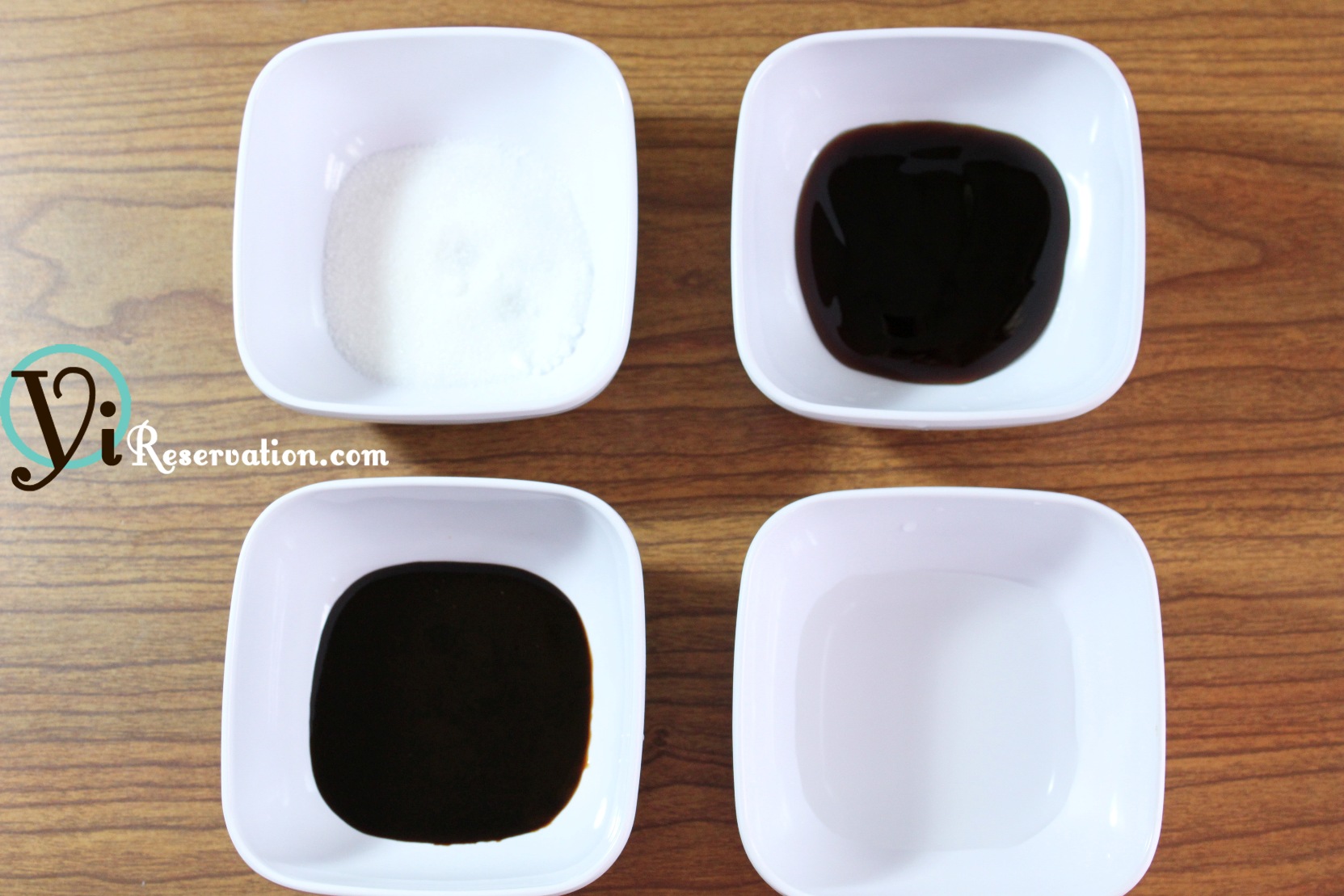 Stir-fry Condiments:
1 tbsp Soy sauce
2 tbsp Sweet bean paste (The yellow bean sauce is preferred but Hosin sauce is a perfect substitue)
1/2 tbsp Oyster sauce (optional)
1 tsp Ginger. Grated.
1 tbsp Cooking wine
1 tbsp Sugar
1/2 tsp Saseme oil (about 2 drops)
In a bowl mix all the stir-fry condiments except the sesame oil
[/stextbox]
[stextbox id="custom"]Procedure:
1. Julienne (shred to thin pieces) the pork to 1/8 inch wide and marinade with the pork marinate condiments. Set it aside for 1/2 hour before use. This can be done a day in advance and keep it refrigerated.
2. Julenne the scollion to 2 inch long fine strips. Lay the green parts on a serving plate evenly. Keep the white part for the final decration.
3. On medium heat, add 1 tbsp of cooking oil and stir in the prepared pork. Cook until it turns white. About 2 mins. Set aside and keep any juice that came from the pork.
[nggallery id=11]
4. On high heat, coat a pan or wok with 2 tbsp of oil. Add your stir-fry condiment mix and rendered pork juice. As soon as the sauce starts to bubble add your pre-cooked pork and sauté for 1.5 minutes. Turn off the heat. Drip in the sesame oil and mix it well.
5. Put the pork on top of the shredded green scallions. Top it with white scallion strips.
[nggallery id=12][/stextbox]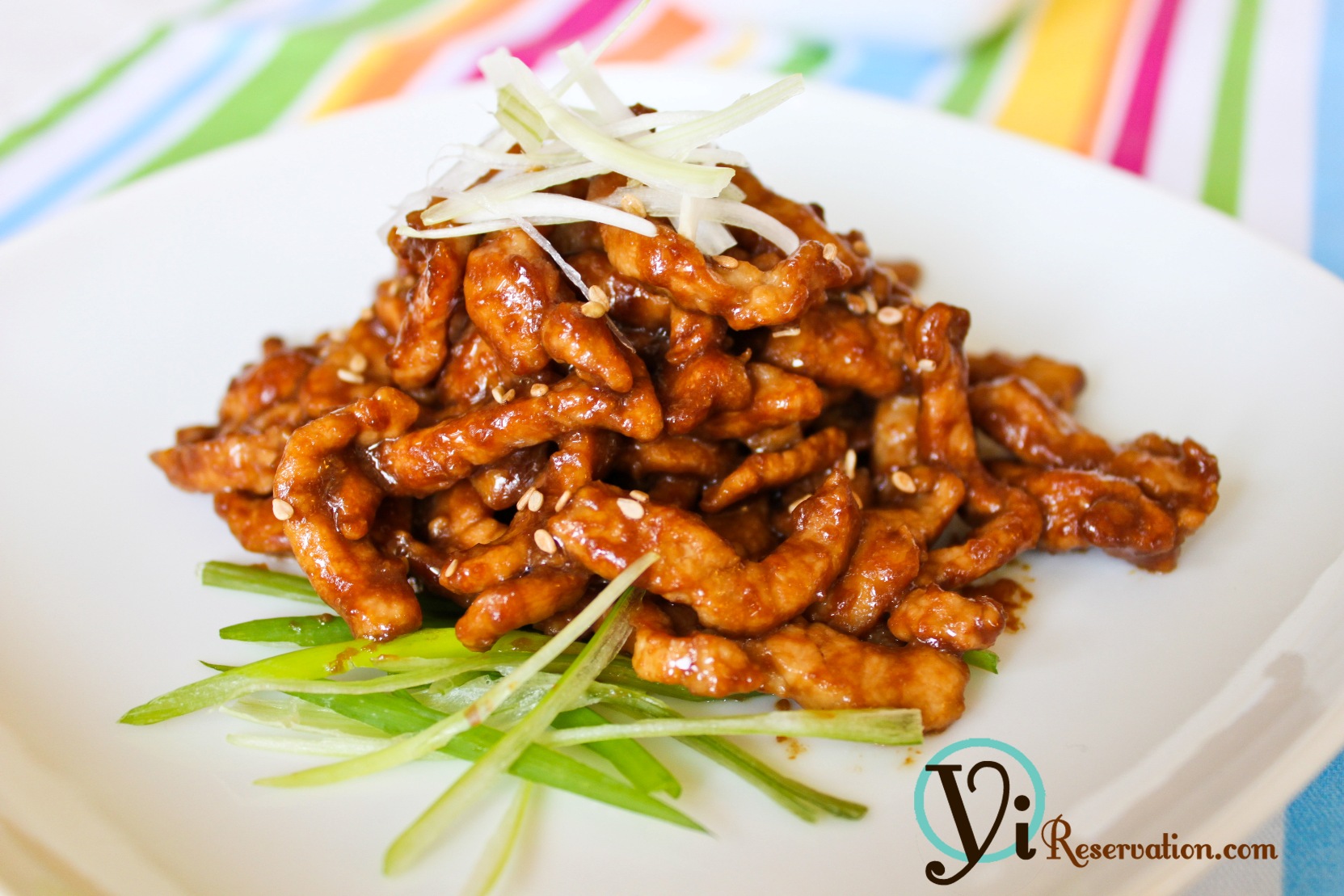 Warning
: Use of undefined constant rand - assumed 'rand' (this will throw an Error in a future version of PHP) in
/home/yirese5/public_html/wp-content/themes/yireservation/single.php
on line
72
Warning
: Parameter 2 to wp_hide_post_Public::query_posts_join() expected to be a reference, value given in
/home/yirese5/public_html/wp-includes/class-wp-hook.php
on line
287