Healthy Quick Stir-Fry – Chicken with Celery (西芹雞絲)
Warning
: Parameter 2 to wp_hide_post_Public::query_posts_join() expected to be a reference, value given in
/home/yirese5/public_html/wp-includes/class-wp-hook.php
on line
287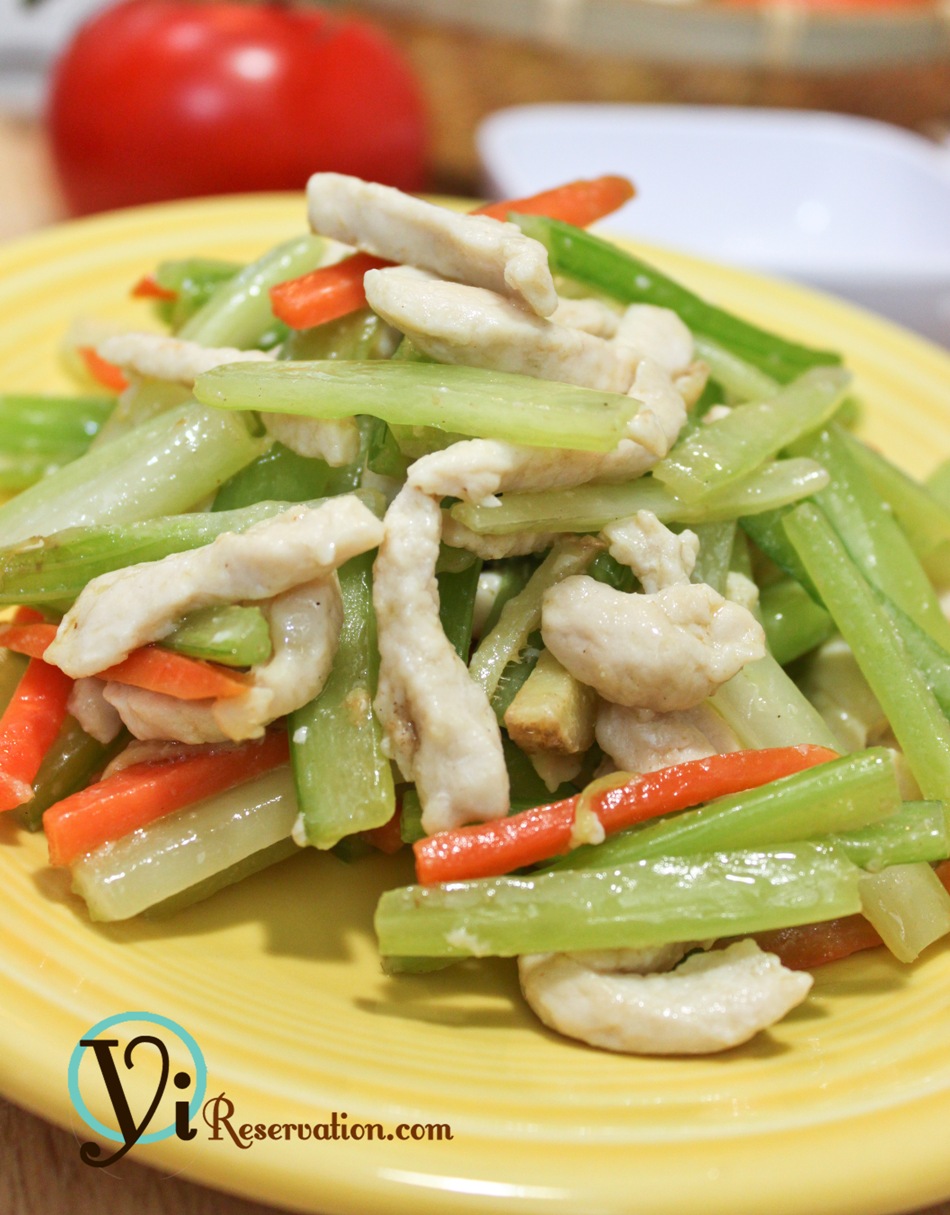 Not that I am on a diet but I always have some celery in my fridge because I just like the taste.  It's a very versatile vegetable as I can eat it raw with a dip or cook it.  In Chinese cooking celery is often used in stir-fried beef, pork, or seafood or as a soup ingredient. For me the best way of cooking celery is to stir-fry it with or without some protein. This is the kind of the dish I crave for from time to time especially on the days after a big Thanksgiving dinner.
The recipe is relative simple and the ingredients are readily available. The celery in this recipe is cooked to semi-soft. If you prefer the celery with a bite then just reduce the cooking time.
[stextbox id="info" bgcolor="9fdfd9″]Ingredients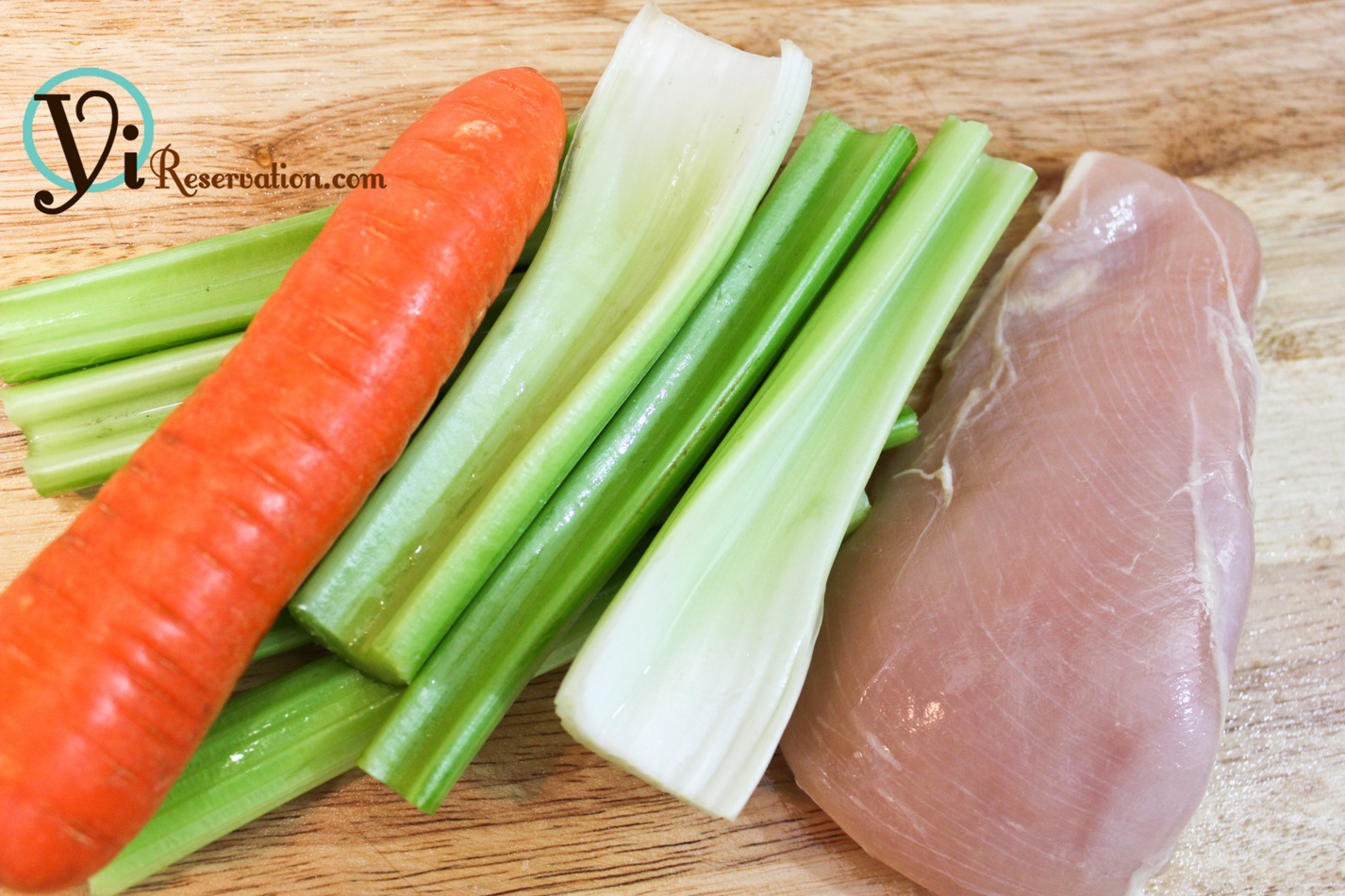 1 lb Chicken breast
½ stalk Celery
½ Carrots
Chicken Marinade
½ tsp Salt
1 tbsp Cooking oil
1 tbsp Corn starch
2 tbsp Water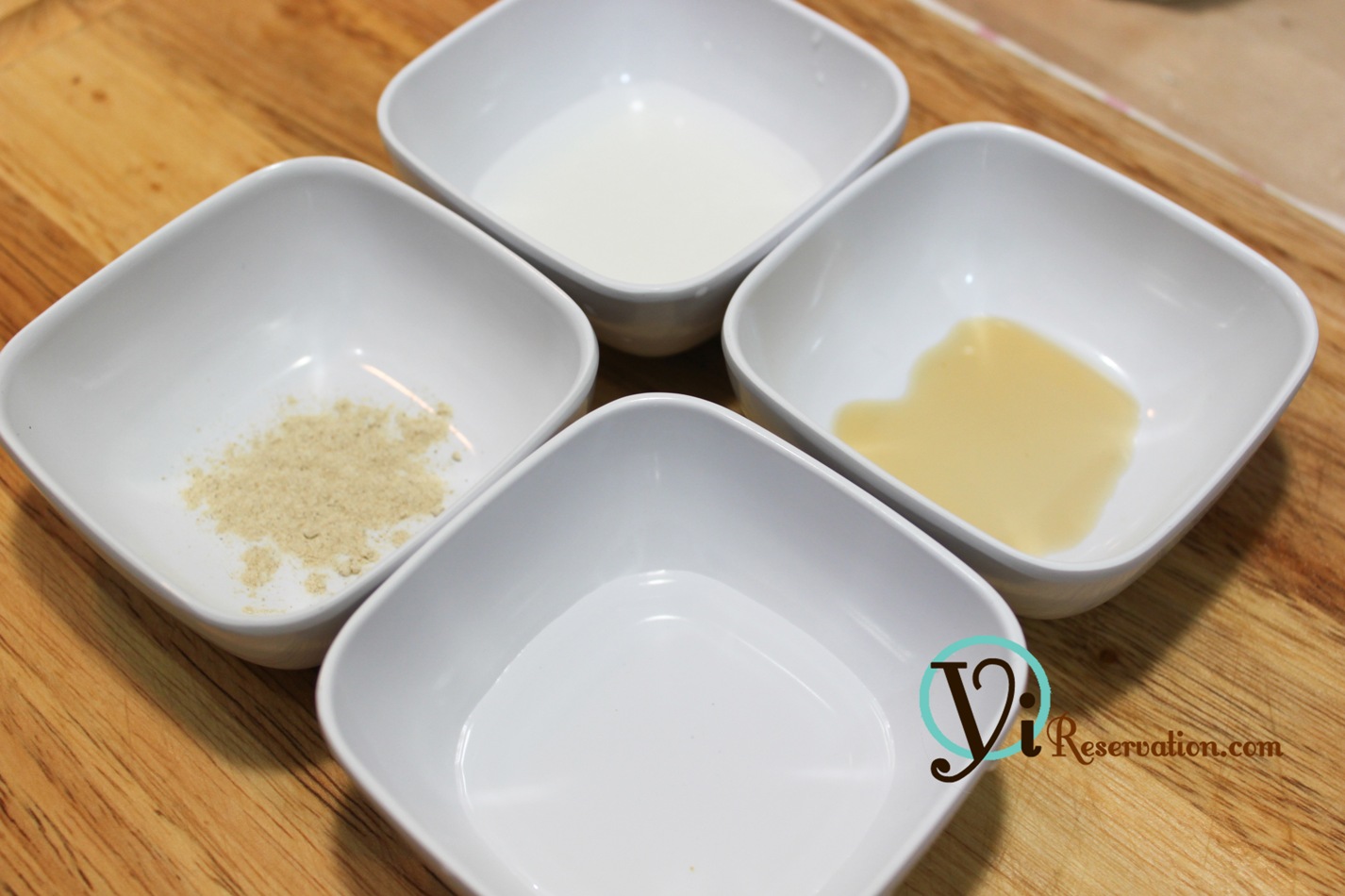 Stir-fry Condiments
2 tbsp Chicken or Vegetable stock
1 tbsp Corn starch dissolved in 2 tbsp of water
1 tsp White pepper powder
1 tsp Sesame oil
1 tbsp cooking wine
Salt to taste[/stextbox]
[stextbox id="custom"]Preparation
Julienne (shred to thin strips) the chicken and marinade using the marinade condiments. Let is set for at last 10 minutes. Julienne the celery and carrots.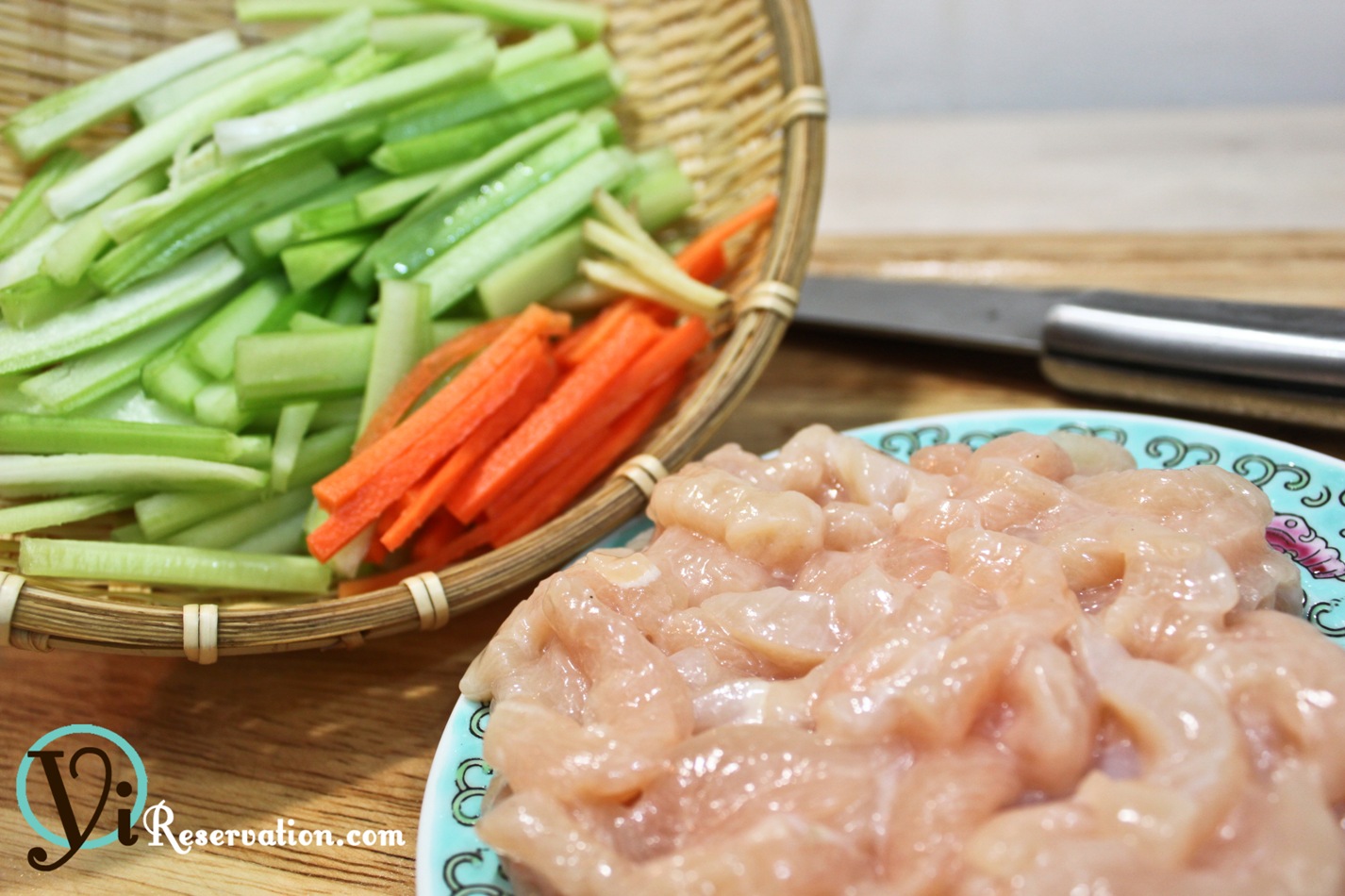 Steps
1. In medium heat, coat the cookware with oil and precook the chicken until it just turns white. Set it aside.
2. Heat 1 tbsp of oil, sauté the celery and carrots over medium heat for 5 minutes.
3. When celery starts to get soft, add stock, salt, cooking wine, white pepper powder, sesame oil, and chicken stock. Cook for another 2 minutes then add the corn start to thicken the sauce.
[nggallery id=14][/stextbox]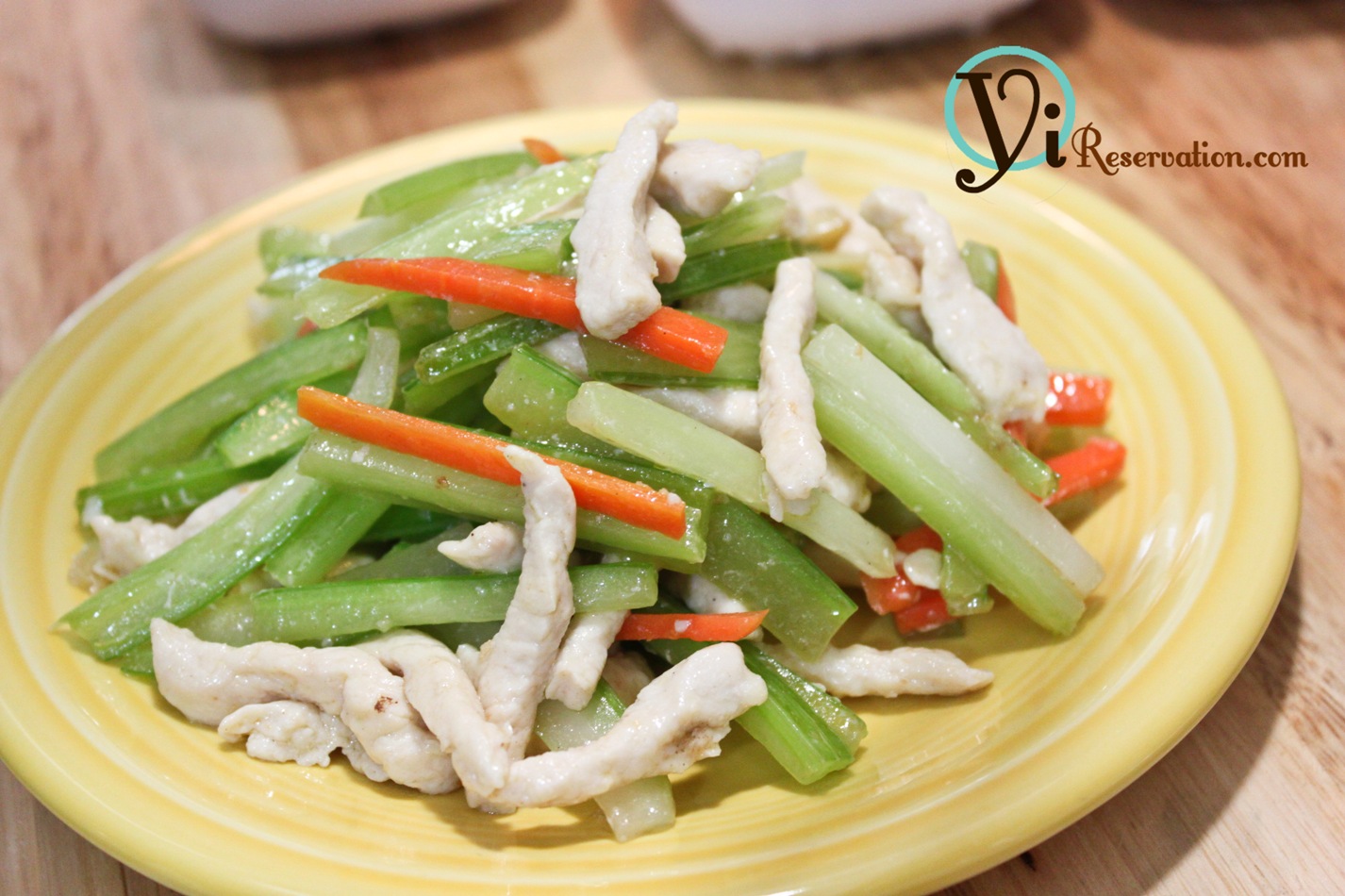 Warning
: Use of undefined constant rand - assumed 'rand' (this will throw an Error in a future version of PHP) in
/home/yirese5/public_html/wp-content/themes/yireservation/single.php
on line
72
Warning
: Parameter 2 to wp_hide_post_Public::query_posts_join() expected to be a reference, value given in
/home/yirese5/public_html/wp-includes/class-wp-hook.php
on line
287