Shumai | Siu Mai 燒賣
Warning
: Parameter 2 to wp_hide_post_Public::query_posts_join() expected to be a reference, value given in
/home/yirese5/public_html/wp-includes/class-wp-hook.php
on line
287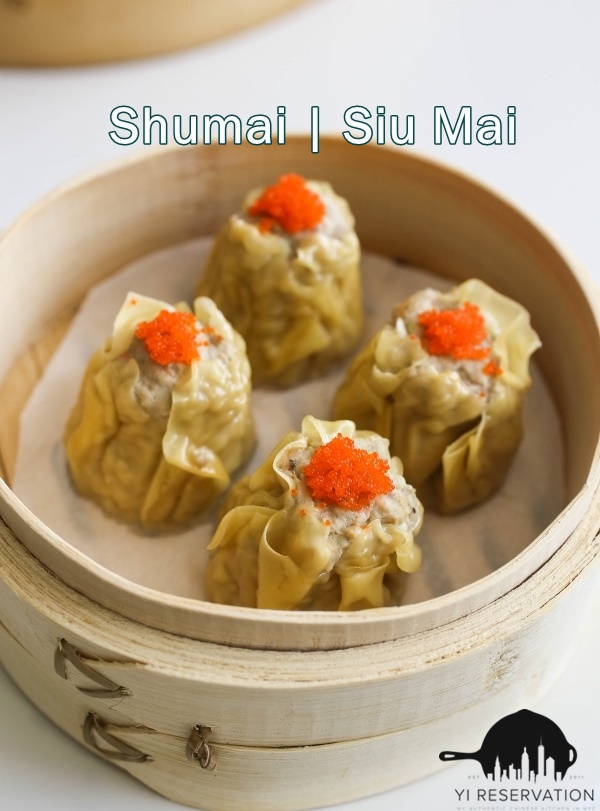 I know it seems an eternity since I shared a recipe on this site and I do apologize for the lack of activity and I thank you for your patience. I hate to pull an excuse for not writing often but I was tied up with something pretty interesting and you can read about it here.
With that out of the way, let's talk about today's recipe.
Dim Sum dishes are no strangers to this site but what's strange is that I haven't shared a recipe on one of the most well-known dim sum dish – Shumai.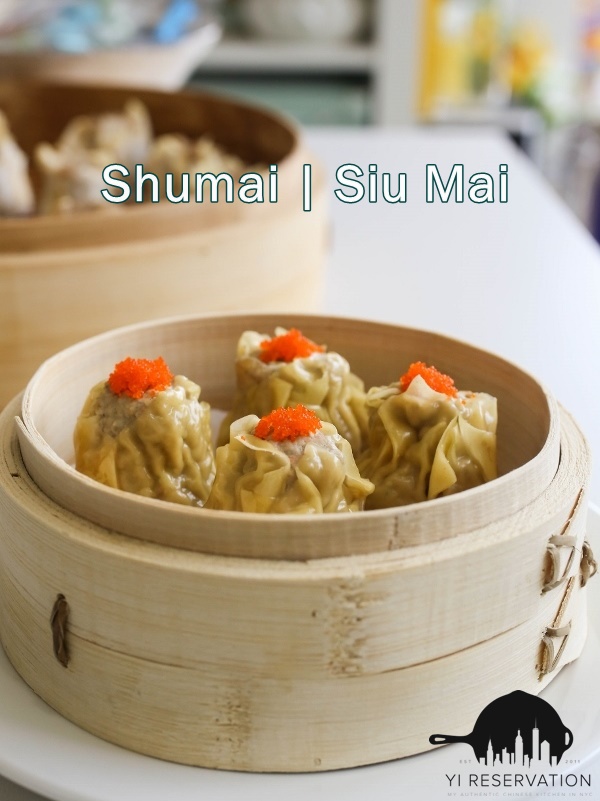 Shumai 燒賣 or Sui Mai is a traditional steamed open-faced-dumpling found throughout China. Like basically every dish in China, Shumai comes with different flavors and many regional variations. The most popular version, the Cantonese style, is generally stuffed with all kinds of meat. On the other hand, the Nothern Chinese style, often called ShaoMai in mandarin Chinese, is commonly stuffed with a mixture of sticky rice and meat. And of course, there are vegetarian shumai and shumai made different wrappers…I can go on for another 5 minutes but for today's purpose let's just stick with the Cantonese style.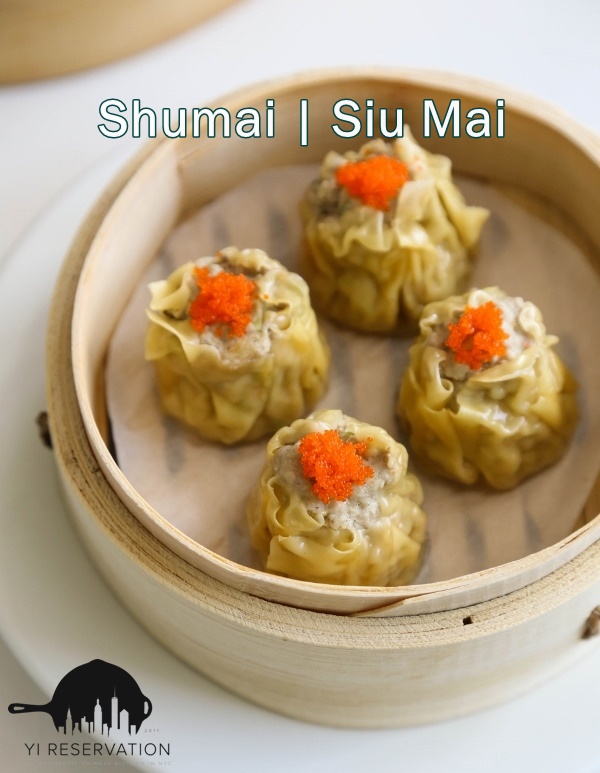 The recipe does look a little overwhelming at first, but practice makes it perfect. Also the below diagram should help you understand the technical part: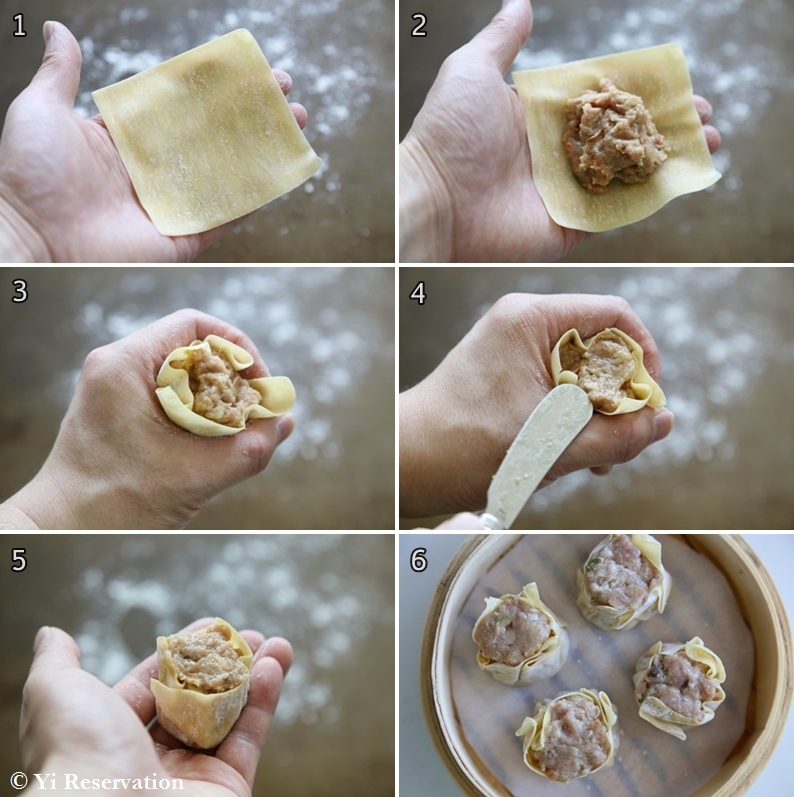 This recipe is very versatile. Personally I enjoy the shrimp and pork combination but you can substitute with almost any other kind of meat of your choice. But if you want your shumai juicy, it seems some addition of pork always does the trick. Also, the wrapper I used for this recipe is the same kind as the wonton wrapper. You are welcome to use dumpling wrapper if that's the only thing you have but I find the dumpling wrapper a tad too doughy for this dish.
Since this is a long recipe I'll stop right here. Happy cooking!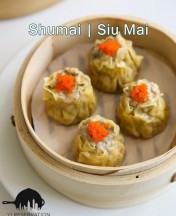 Shumai | Siu Mai 燒賣
Yield: 20-30
Prep Time: 30
Cook Time: 20
Total Time: 50
Make Shumai, a classic dim sum dish, following this step-by-step recipe at
yireservation.com
Ingredients:
12oz pork, sliced
6oz shrimp, de-shelled and cleaned
2 scallion, chopped
1 slice ginger, chopped
half medium carrot, grated
2 shiitake mushroom, reconstituted and sliced
30 wonton wrapper
tobiko (flying fish role) for garnishing (optional)
Seasoning:
1 tbsp Shaoxing wine
1 tbsp soy sauce
1 tsp salt
1 tsp white pepper powder
1 tsp sesame oil
2 tbsp water
1 egg
Directions:
To make the filling. In a food processor, add mushroom, scallions, ginger, carrots and process until coarse. Alternatively, finely chop all the ingredients on a cutting board.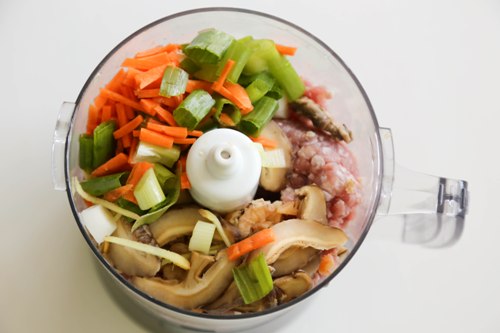 Add pork and shrimp and all seasoning ingredients to the food processor and process until the ingredients are finely chopped and turned into a smooth paste. Alternatively, finely chop all the meat on a cutting board.
Combine the seasoning ingredients with all the chopped meat in a large mixing bowl and mix with a spatula until the mixture turns smooth.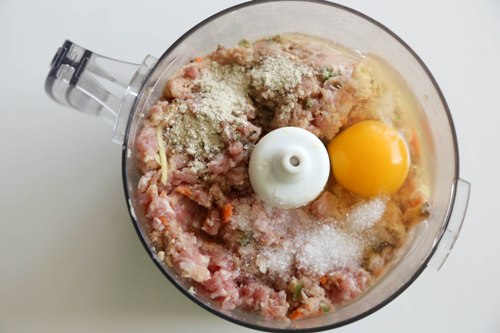 The filling can be made ahead of time and stored in a fridge overnight.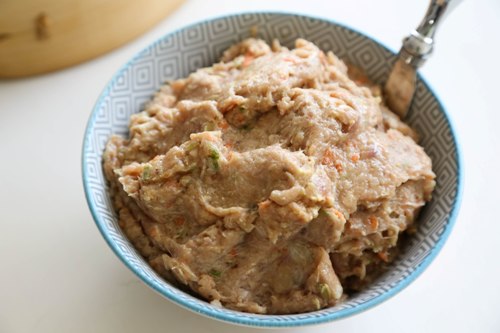 To assemble the shumai, place a piece of wonton wrapper on your palm.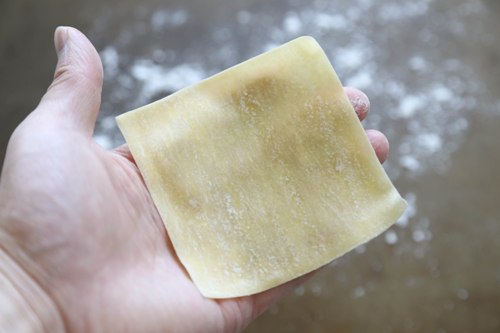 Scope 1.5 tbsp of filling and place in the center of the wrapper.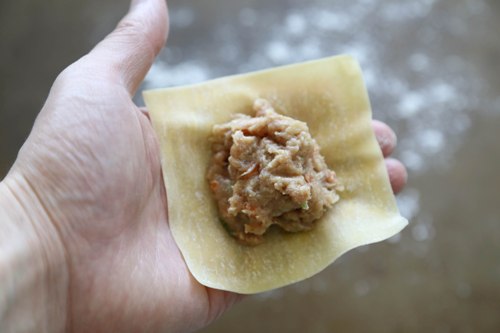 Slowly fold up the edges of the wrapper using index and thumb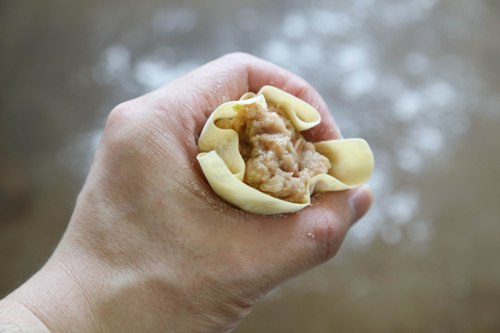 At the same time, use a butter knife to gently press down the filling so the filling doesn't drop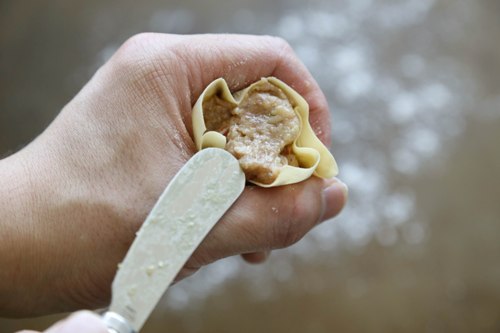 Once the edges of wrapper stick to the center filling, gently rotate the shumai to form a cylinder without enclosing the top. If the wrapper doesn't stick to the filling, wet the edges with some water before folding up.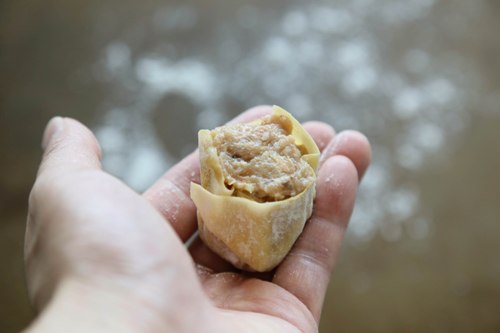 Set a parchment paper lined steamer over boiling water, steam shumai in batches for 8-10 minutes or until cooked through. Transfer to a platter and serve hot. Optionally, top the shumai with some tobiko before serving.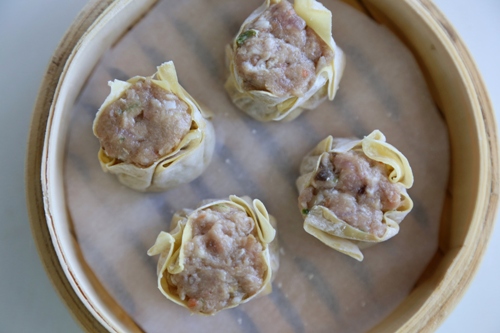 If you like spicy, try dipping it into Sriracha sauce!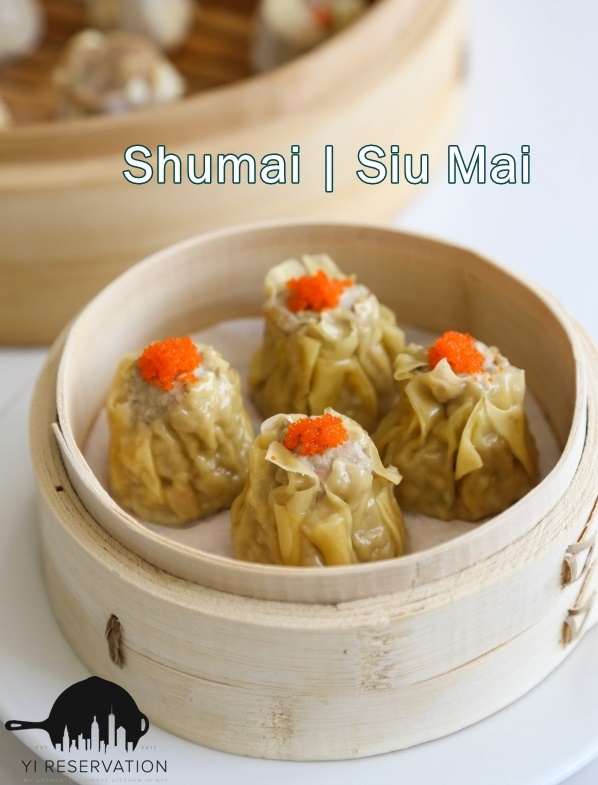 Warning
: Use of undefined constant rand - assumed 'rand' (this will throw an Error in a future version of PHP) in
/home/yirese5/public_html/wp-content/themes/yireservation/single.php
on line
72
Warning
: Parameter 2 to wp_hide_post_Public::query_posts_join() expected to be a reference, value given in
/home/yirese5/public_html/wp-includes/class-wp-hook.php
on line
287