Cha Siu Bao – Steamed BBQ Pork Bun 叉燒包
Warning
: Parameter 2 to wp_hide_post_Public::query_posts_join() expected to be a reference, value given in
/home/yirese5/public_html/wp-includes/class-wp-hook.php
on line
287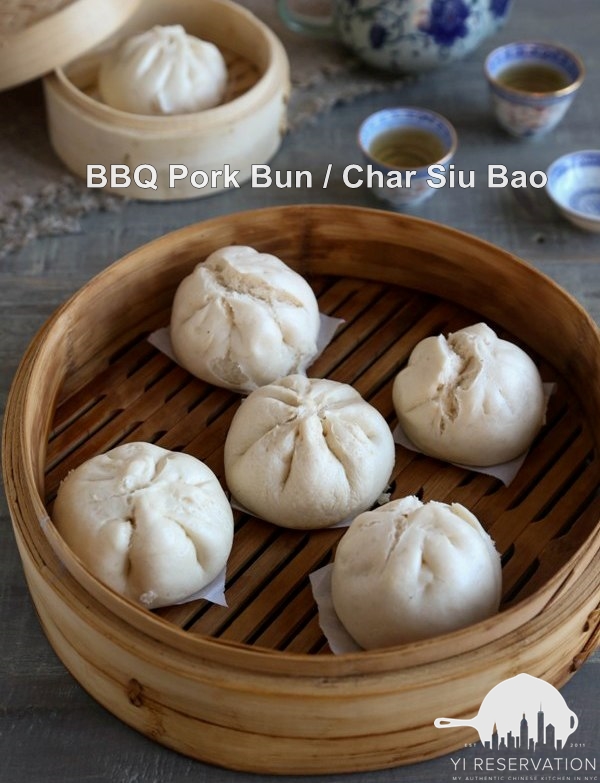 This is Part III of the Steamed Bun Series. Here are the other posts in this series:
Part I: Mantou (Chinese Steamed Bun) 饅頭
Part II: Chinese Steamed Pork Meat Bun 包子
Part IV: Steamed Piggy Buns
Steamed bun or simply Bao in Chinese, has been one of the hottest (pun intended) snack/appetizer I've been serving up this holiday season. In celebrating the upcoming holidays and the New Year as well as to fulfill my promise on sharing your favorite dumpling/bao recipe from NYC dumpling festival '15 (btw, it's an awesome event that you should all check out next year), I am very excited to share the joy of this very delicious Cantonese style Cha Siu Bao recipe. BBQ Pork Bun recipe.
Depending on where you see it, Cha Siu Bao is aka Char Siu Bao or Steamed BBQ Pork Bun or Cha Siew Bao or 叉燒包) is one of the most popular items if not THE most popular Dim Sum dish around the world. The combination of rich and savory cha siu filling and fluffy and pillowy sweet dough makes a great snack/breakfast/dessert item! With holiday season going full force, these buns are also perfect as finger food.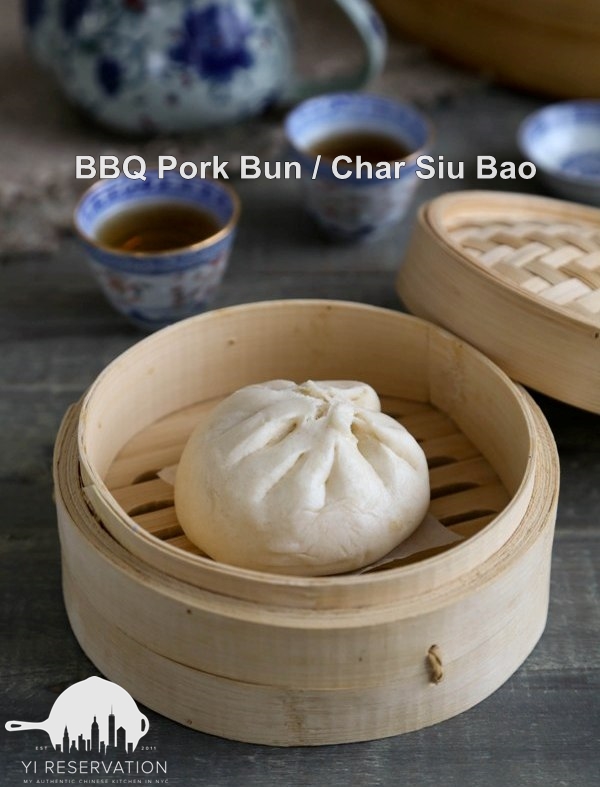 As a side note, you might also have seen a baked version of Roast Pork Bun which has a similar taste but made with this milk bread dough. I'll share a recipe later if there is a level of interest.
The Dough and Filling
Now, for you avid home cooks who already perfected the traditional steamed pork buns, you'll notice that compared to traditional pork bun recipe, this recipe has:
Higher sugar content in the dough
Use of cake flour and start dough
These differences result in a much sweeter and significantly lighter, softer, puffier, and almost cake-like steamed bun.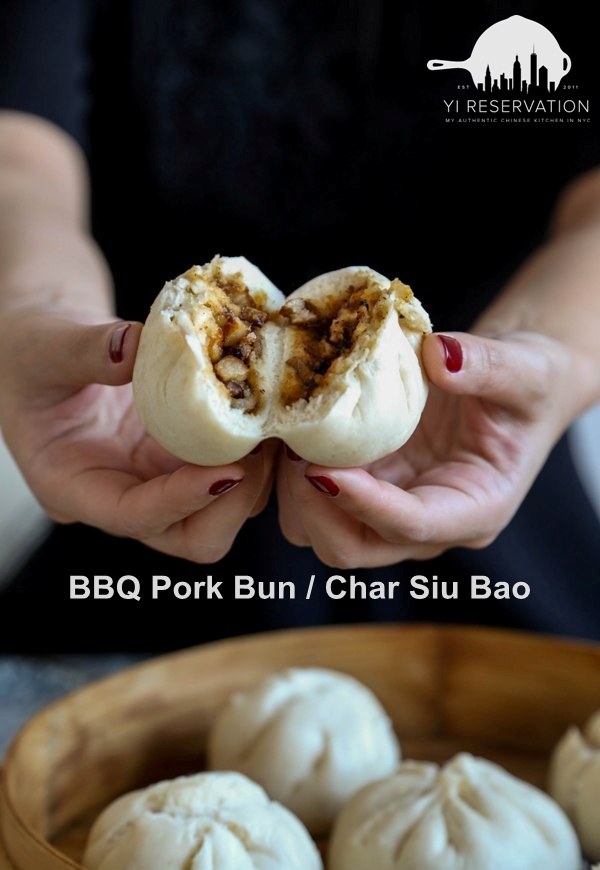 As for the BBQ pork (char siu) filling, I encourage you to make your own char siu following this easy char siu recipe. It's easy to make and a lot of the time tastes better than the store bought roast pork. If you want to make the filling really authentic, you'll need use fatty cut of char siu. That'll make your buns extra juicy.
One more thing to point out is the appearance. If you looked at the images carefully, you would notice certain buns with that signature "smiling-cracks" you always see from the store bought version. I have included some notes in the recipe explaining how to create these cracks but the ones without cracks taste just as good.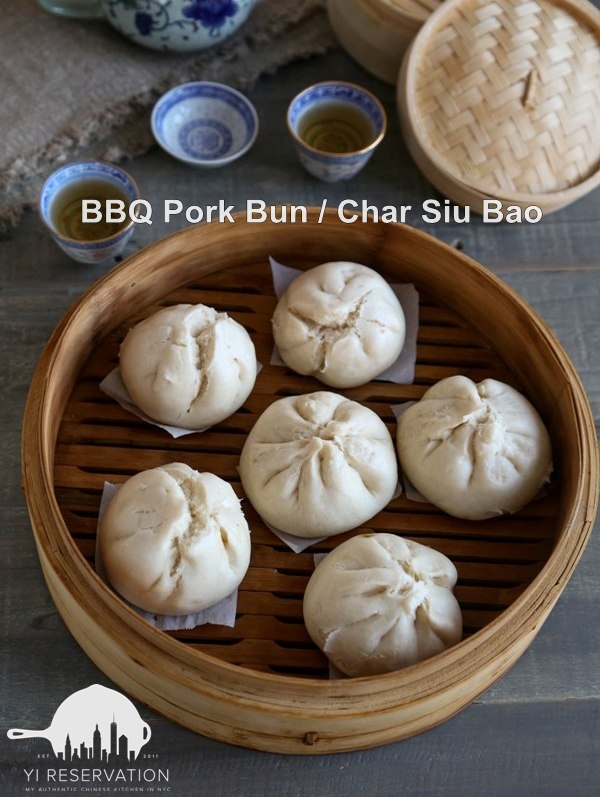 It's not an easy dish to make but with some practice and patience, you can create some seriously delicious and fluffy buns like the ones you get from your favorite Dim Sum place.
Before you jump onto this step-by-step recipe, I'd encourage you to check out the basic steamed bun (mantou) recipe, traditional steamed pork bun (baozi) recipe, and the baozi video tutorial if you have not done so. Those tutorials will give you a general idea of steamed bun making process and make making these Char Siu Bao a lot less intimidating.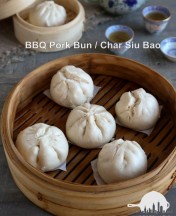 Steamed BBQ Bun
Yield: 12
Prep Time: 6 hours
Cook Time: 10 minutes
Total Time: 6 hours 10 minutes
Make this popular Dim Sum dish Cha Siu Bao - Steamed BBQ Pork Bun following this step-by-step recipe at
yireservation.com
Ingredients:
Starter Dough
200g Cake flour
115g water/milk
1tbsp sugar
1tsp active dry yeast
Sweet Dough
315g Starter Dough (see above)
100g cake flour
80g sugar
20g water
10g butter
1/2tsp baking powder*
1/2tsp Ammonia Bicarbonate*
BBQ Pork Filling
125g water
25g sugar
10g corn starch
1tbsp hoisin sauce
1/2tbsp oyster sauce
1tsp cooking wine
Salt to taste, about 3g
Directions:
The BBQ pork filling can be made in advance and kept in the fridge until ready to use. To make the filling, chop the roast pork into small cubes. Cover and set aside.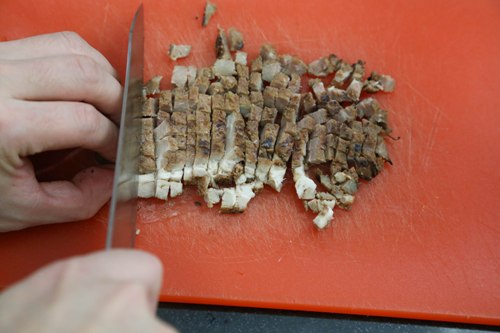 In a cooking pot, combine the rest of the filling ingredients to make a sauce and mix until all ingredients are resolved. Turn on the stove and bring the mixture to simmer. Mix with a spoon while the sauce thickens. Turn off the heat when it turns paste-looking. Cover and chill in the fridge for at least 2 hours before using.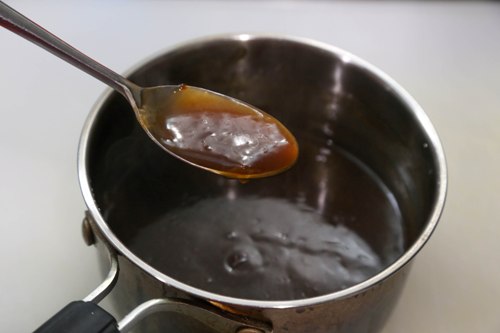 When ready to assemble the buns, combine the chilled sauce with the chopped roast pork and mix well.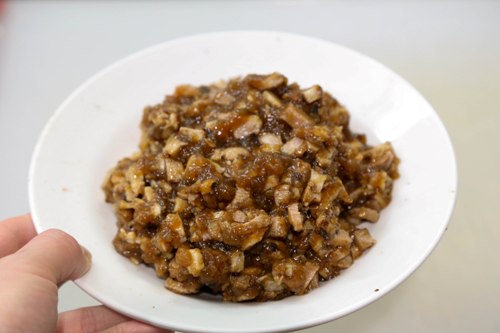 The starter dough needs to be made at least 4 hours in advance and you can also prepare it the night before. To make the starter dough, mix all the starter dough ingredients either by hand or by a mixer until a slightly wet dough is formed.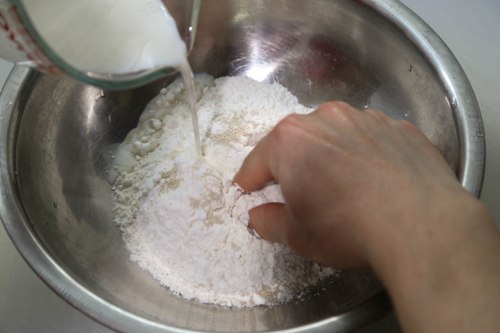 Cover the dough with a plastic wrap and let it rise for 4-6 hours or leave in the fridge over night. The dough should at least double in size. If storing it in the fridge, bring the dough back to room temperature before making the sweet dough.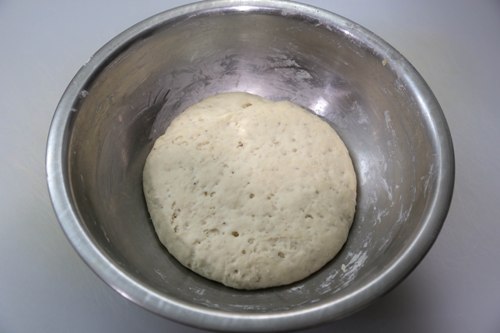 To make the sweet dough, combine the starter dough with 80g of sugar in a stand mixer.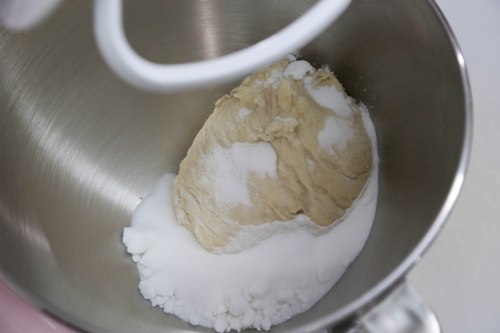 Knead the dough until the sugar is fully dissolved. You should notice that the dough is wetter and stickier. Alternatively you can also knead by hands.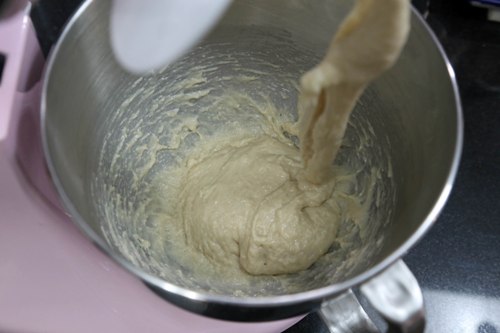 Combine the cake flour, baking powder, ammonium in a bowl and sift to remove all the crumbs.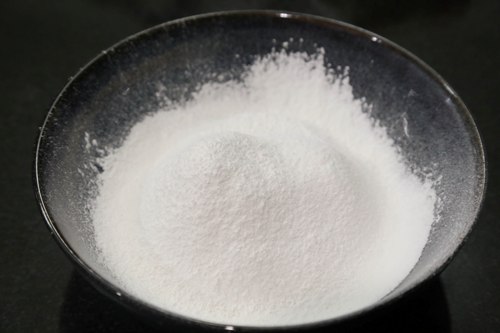 Add sifted flour mixture and water to the dough in batches. Knead the dough to incorporate the dry and wet ingredients.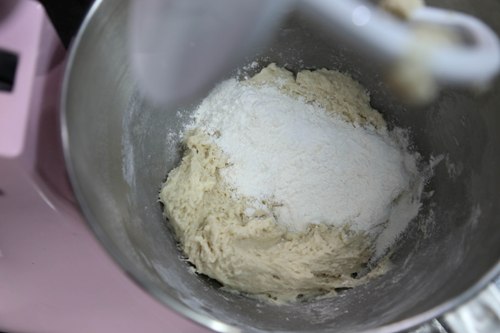 When the dough forms a ball ball, add butter and let it knead for another 5 minutes or so.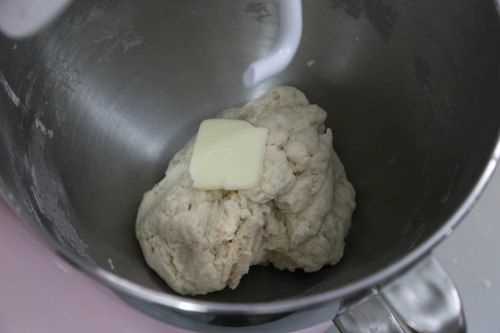 Once the dough is done, cover and let it rest for 20 minutes.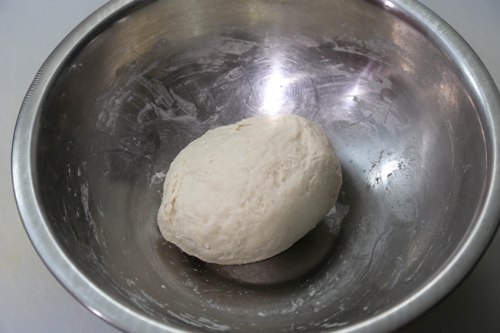 Watch this video if you are not familiar with the bao making process. To start, on a floured work station, roll the dough into a long log.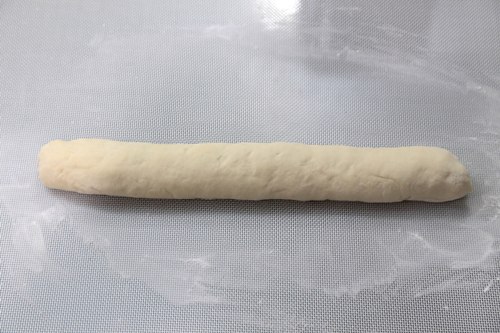 Cut the dough into 12 equal disks.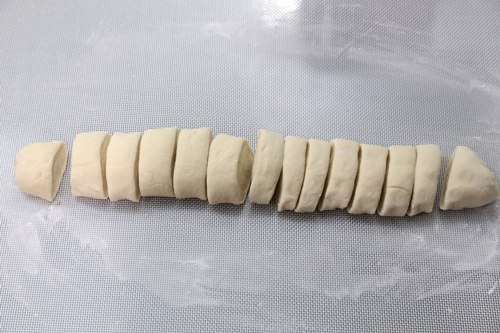 Lightly cover each dough disk with flour and flatten with your palm. Roll the disk into a dough wrapper.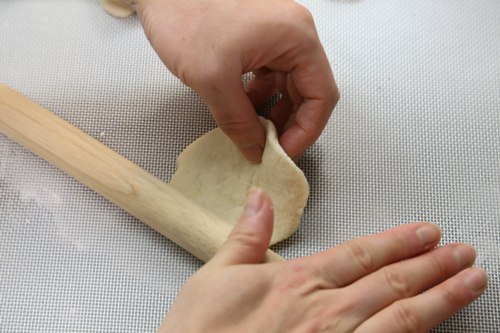 Pack 1 to 1.5 tsp of chilled pork filling in the center of the wrapper.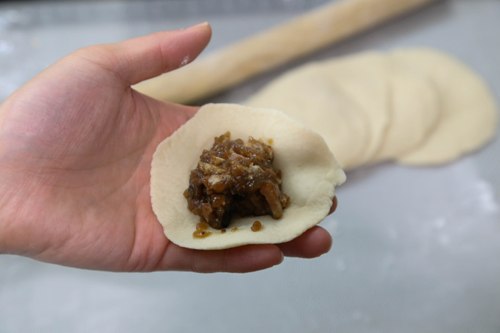 Fold the wrapper around the filling to fully enclose the bun.**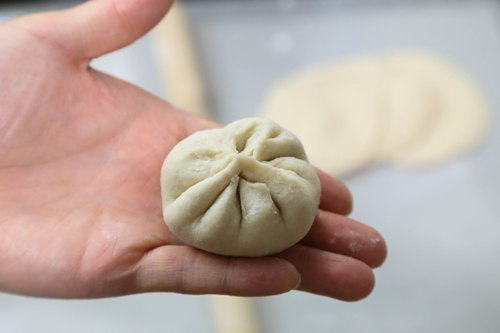 Let the buns rest for 30 minutes and steam over high heat for 10 minutes. Once the heat is off, leave the lid on for additional 2 minutes before removing the lid and serving. These buns need to be served hot!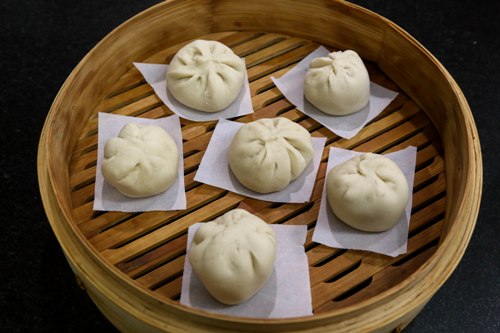 *If you don't have access to ammonium, use ¾ tsp of baking powder instead. You'll most likely not see the "smiling-cracks" but the buns are equally tasty. **If you decide to make the buns with "smiling-cracks", you do not need to make nice folds as soon in the step. Instead you just need to bring all sides together to enclose the bun. Make sure you have a nice amount of dough on top.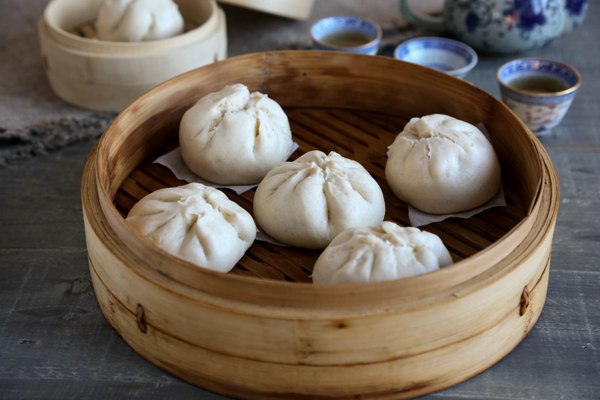 Warning
: Use of undefined constant rand - assumed 'rand' (this will throw an Error in a future version of PHP) in
/home/yirese5/public_html/wp-content/themes/yireservation/single.php
on line
72
Warning
: Parameter 2 to wp_hide_post_Public::query_posts_join() expected to be a reference, value given in
/home/yirese5/public_html/wp-includes/class-wp-hook.php
on line
287