Stir-Fried Angled Loofah (清炒勝瓜)
Warning
: Parameter 2 to wp_hide_post_Public::query_posts_join() expected to be a reference, value given in
/home/yirese5/public_html/wp-includes/class-wp-hook.php
on line
287
I apologize for the lack of updates for the past month. There were just too many other things going on that I had to keep on pushing back my next post. But here it comes!
I have mentioned that I am not vegetarian and I will unlikely to become one unless some unforeseeable extraordinary events happen. However, I was very thrilled when I was asked to post some easy and delicious vegan dishes on Yi Reservation.
The Chinese vegan dishes tend to be very simply and rely heavily on fresh ingredients that are not so common to Western cooking. One of these vegetables is called loofah.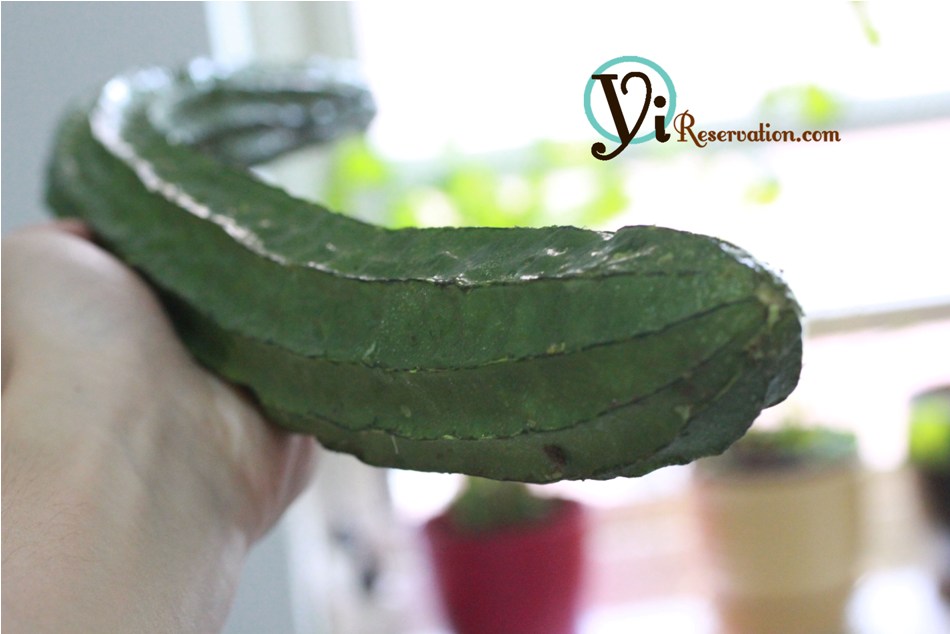 In the States, Loofah (aka Luffa, Lofah or Lufa) is well known in its dried form – the natural bath sponge that is perfect for a body scrub. But when loofah is harvest immaturely, its soft, silky texture, and somewhat sweet taste make loofah a perfect vegetable fruit or squash if you would.
Similar to tofu, loofah can absorb a lot of flavors from other ingredients/ condiments. However in Chinese cuisine it is normally made into a stir-fry or a soup dish.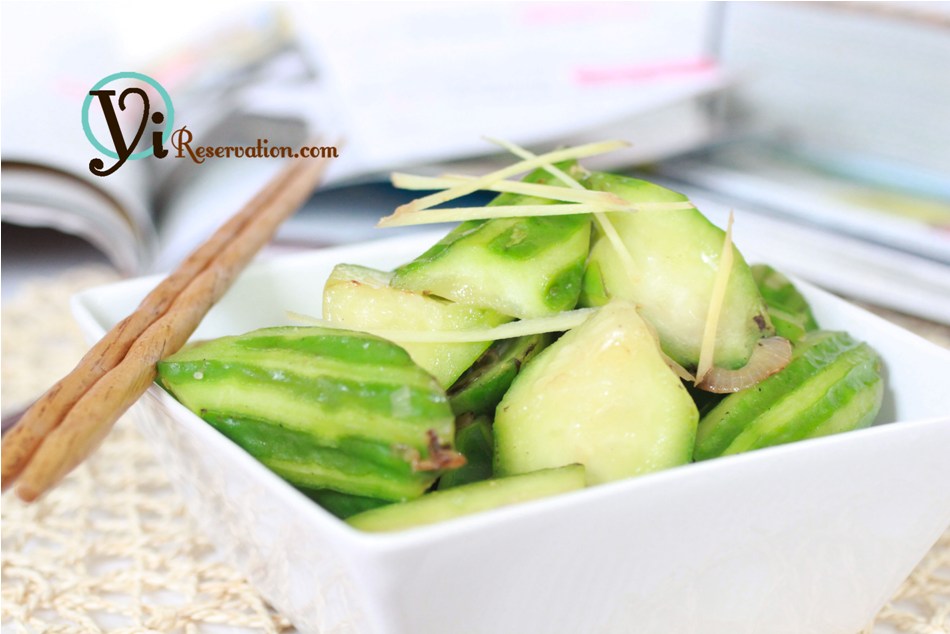 The particular loofah featured in this recipe is called  angled loofah (aka Chinese okra), which is variation of loofah family. It's shaped like a baseball bat with angled ridges. When you are at your local Asian store, pick out the loofah fruits that are small, thin, soft and light green in color. These loofah fruits have better taste than the older fruits.
[stextbox id="info" bgcolor="B2FAEE"]
Stir-Fried Angled Loofah – Ingredient
1 lb Angled Loofah
2 slice Ginger, thinly sliced
1 Shallot, sliced
½ White pepper powder
½ tbsp Cooking wine
2 tbsp Water
Salt
[/stextbox]
[stextbox id="custom"]
Stir-Fried Angled Loofah – Step By Step
1.Peel the loofah skin especially the hard ridges using a fruit peeler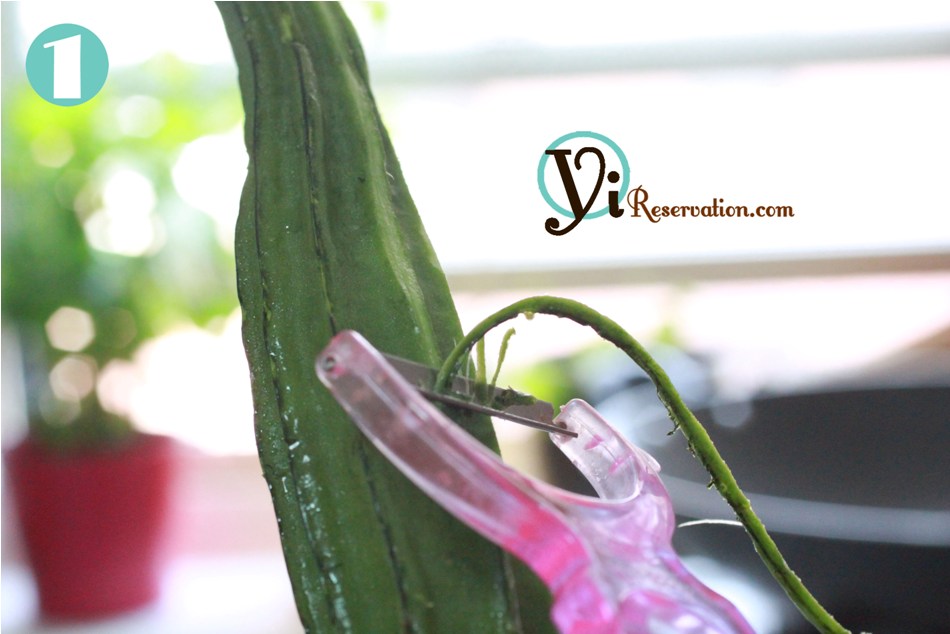 2. Cut the loofah into 2 x 2 chucks. I like to cut it diagonally to give more open surface area (so more flavor will be absorbed)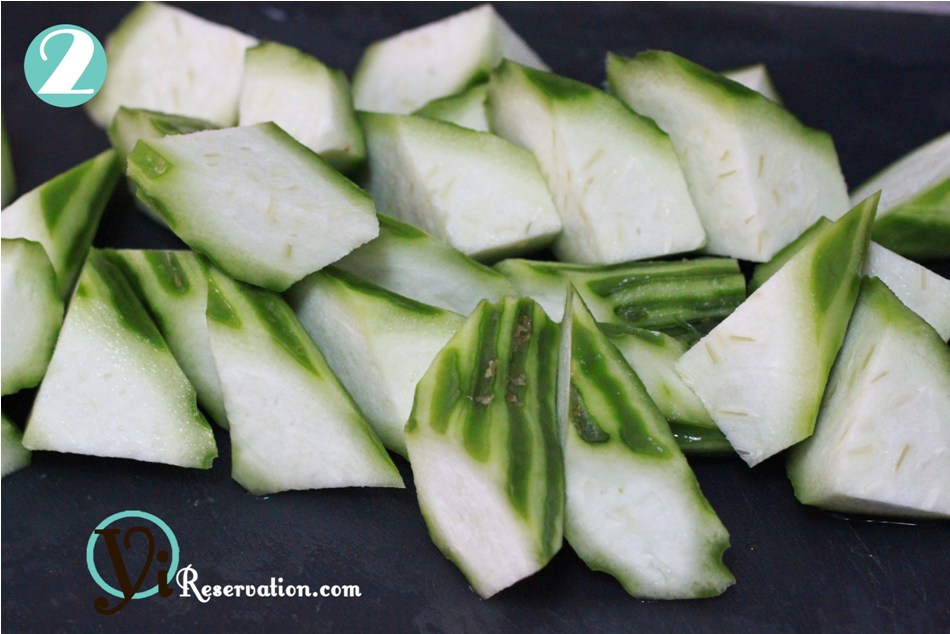 3.Over high heat, quickly brown the sliced ginger and shallot in 2 tbsp of oil.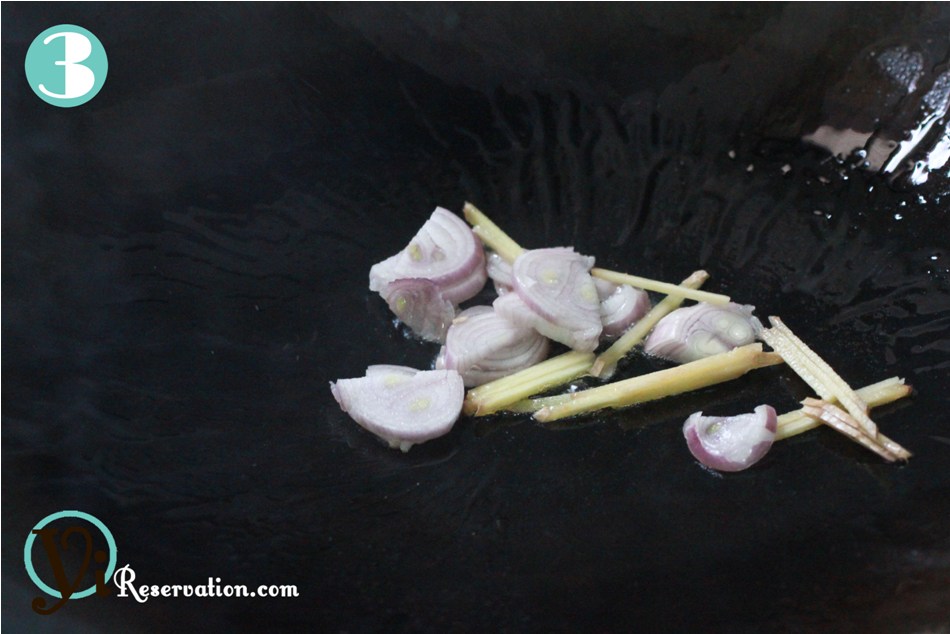 4.Add loofah and turn it quickly to incorporate. Add cooking wine and water. Cook with a lid on for about 4 minutes. Turn periodically.The loofah is done when it turns soft.  Add salt and sesame oil to finish.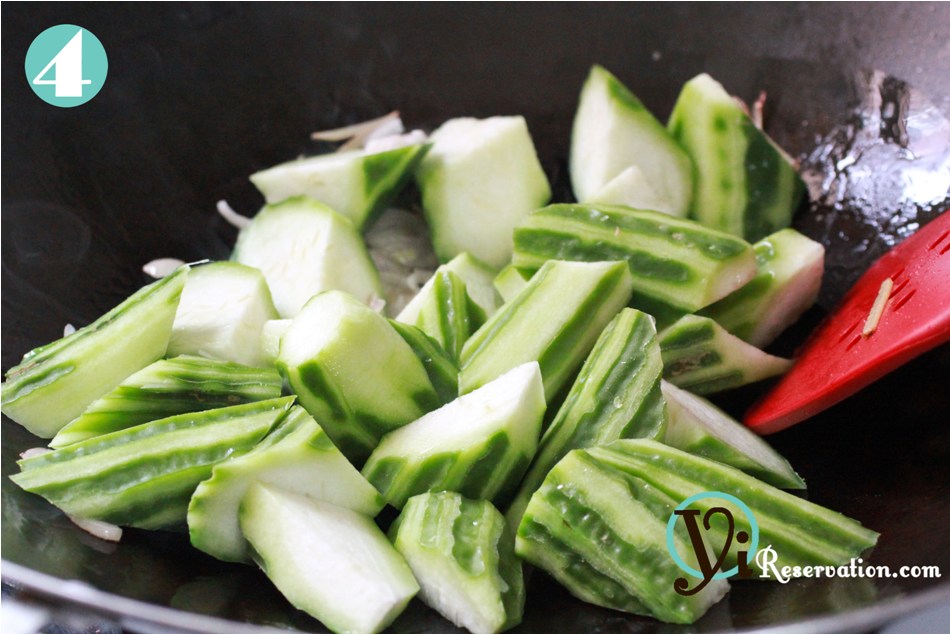 [/stextbox]
If you are not a vegan or vegetarian, you can also add stir-fry the loofah with some protein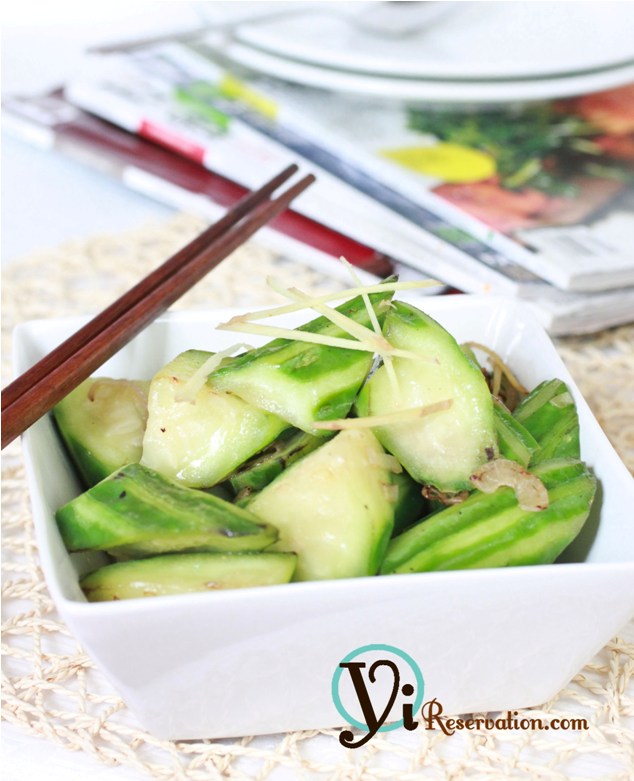 Warning
: Use of undefined constant rand - assumed 'rand' (this will throw an Error in a future version of PHP) in
/home/yirese5/public_html/wp-content/themes/yireservation/single.php
on line
72
Warning
: Parameter 2 to wp_hide_post_Public::query_posts_join() expected to be a reference, value given in
/home/yirese5/public_html/wp-includes/class-wp-hook.php
on line
287