Three Cup Chicken (三杯雞)
Warning
: Parameter 2 to wp_hide_post_Public::query_posts_join() expected to be a reference, value given in
/home/yirese5/public_html/wp-includes/class-wp-hook.php
on line
287
One thing I like about New York City is its vast array of cuisines from different cultural backgrounds across different continents. That means I get to sample different dishes from different eateries or even different dishes from the same restaurant without repeating for the rest of my life….
But (as there is always the other side of the story)…there are special times that I discover a dish and would make me go WOW and keep on ordering the same dish religious over and over again like an addict.
One of such a dish is Three Cup Chicken – an extremely popular Taiwanese dishes that occupies every Taiwanese restaurant I have been to.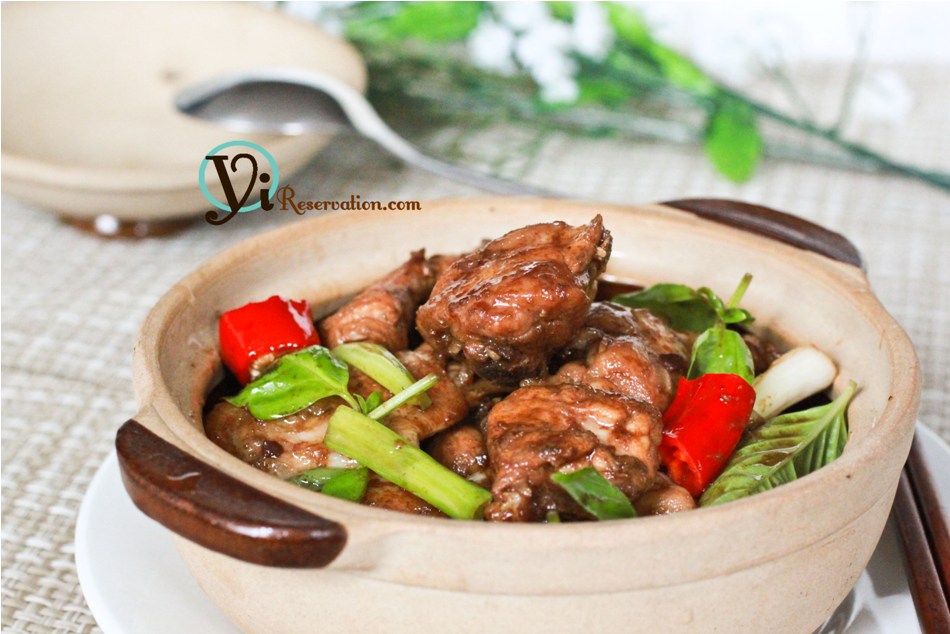 If you are like me who loves Taiwanese food but have never heard/had this dish before, stop reading now and check it out at the nearest Taiwanese restaurant you can find immediately! Alternatively, you can follow the simpl recipe below and serve yourself this heavenly dish tonight.
Three cup chicken originated from Jiangxi province, China. The name three cup refers to a equal portion of three essential ingredients: soy sauce, sesame oil, and rice cooking wine.
The divine aroma of sesame oil combined with other ingredients such as ginger, garlic, chili, and basil leaves makes this three cup dish incredibly unique and delicious.
In this home made version, the ratio between the sauces is adjusted to mimic what I've had in the restaurant. I substitute the deep-frying chicken part with simply browning the meat, giving the chicken the same texture but it's a tad healthier. Also, if you are not used to eat chicken with bones and skin you can also use chicken breast (however this will reduce the flavor slightly).
[stextbox id="info" bgcolor="B2FAEE"]
Three Cup Chicken – Ingredients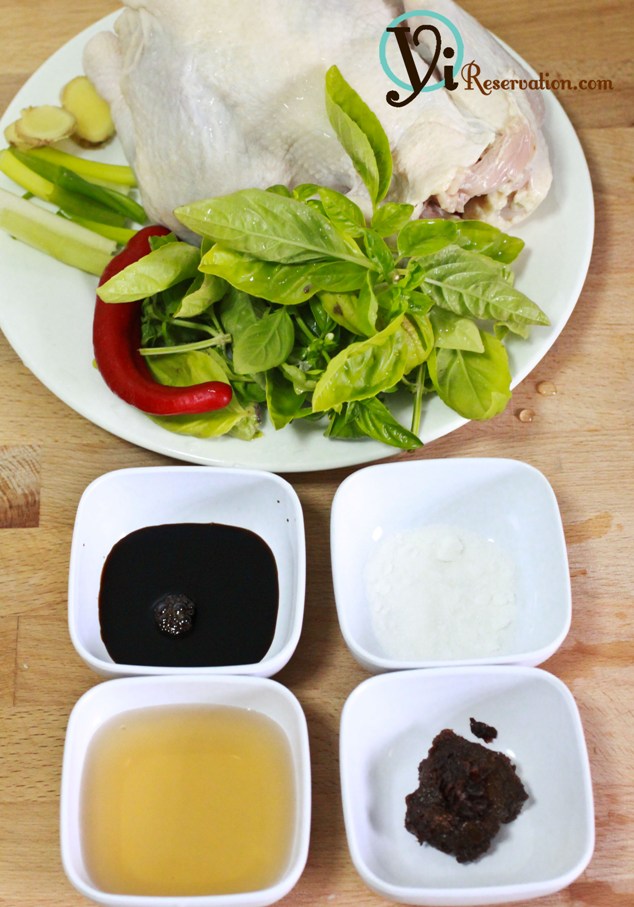 1.5lb Fresh chicken
3 tbsp Sesame oil
2 tbsp Soy sauce (regular)
1 tbsp Soy sauce (dark)
4 tbsp Chinese cooking wine
1 tbsp Sichuan chili bean paste
1 tbsp sugar
5 clove Garlic
4 slice Ginger
2 Red chili, cut to 1 inch
½ tsp White pepper powder
2 Scallion, cut into segments
1 cup Fresh Thai basil
[/stextbox]
[stextbox id="custom"]
Three Cup Chicken – Step By Step
1. Cut the chicken into 2 x 2 chucks. In a wok, add 2 tbsp of cooking oil and brown the chicken over high heat. Stir frequently to avoid sticking. About 5 minutes. Once done set the chicken aside.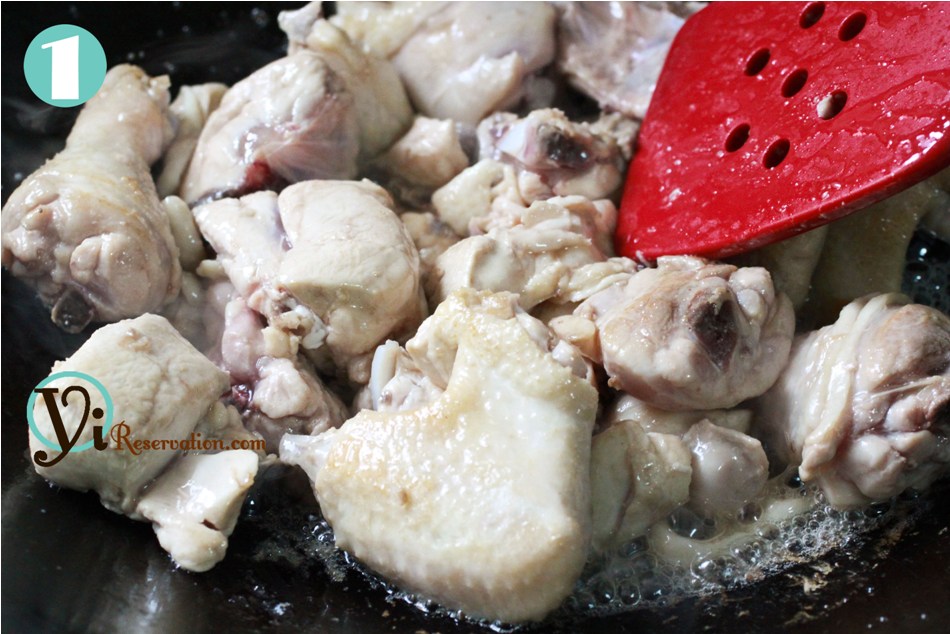 2. Over medium heat, combine sesame oil, garlic cloves, ginger, and the white part of scallion in a wok. Stir fry until fragrant.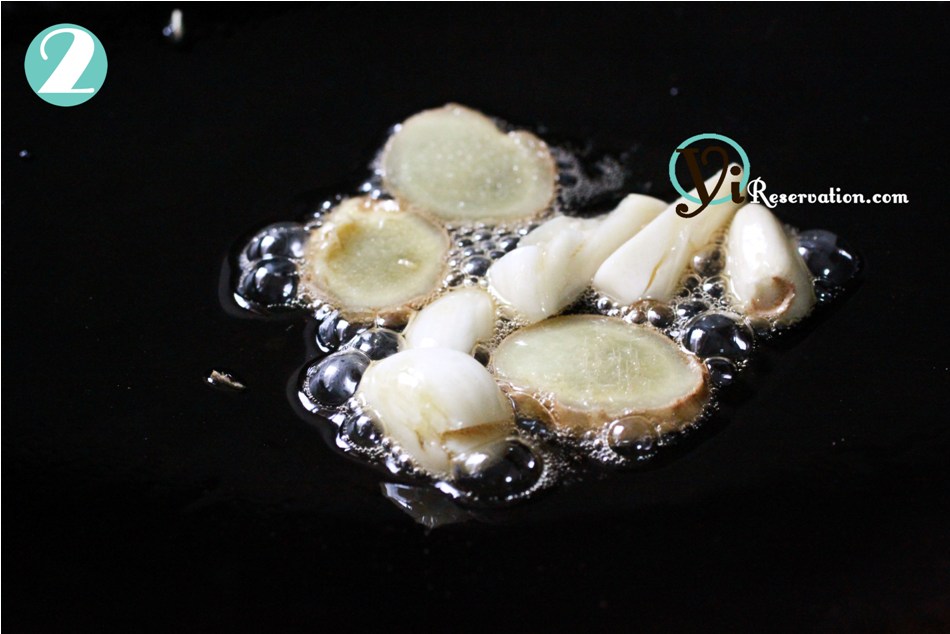 3. Mix in the browned chicken. Add soy sauce, cooking wine, and sugar. Mix well with the chicken. Cover the lid and let it cook for about 5 minutes. Stir the chicken periodically. Take away the lid and cook for another 3 minutes until the sauce is significantly reduced.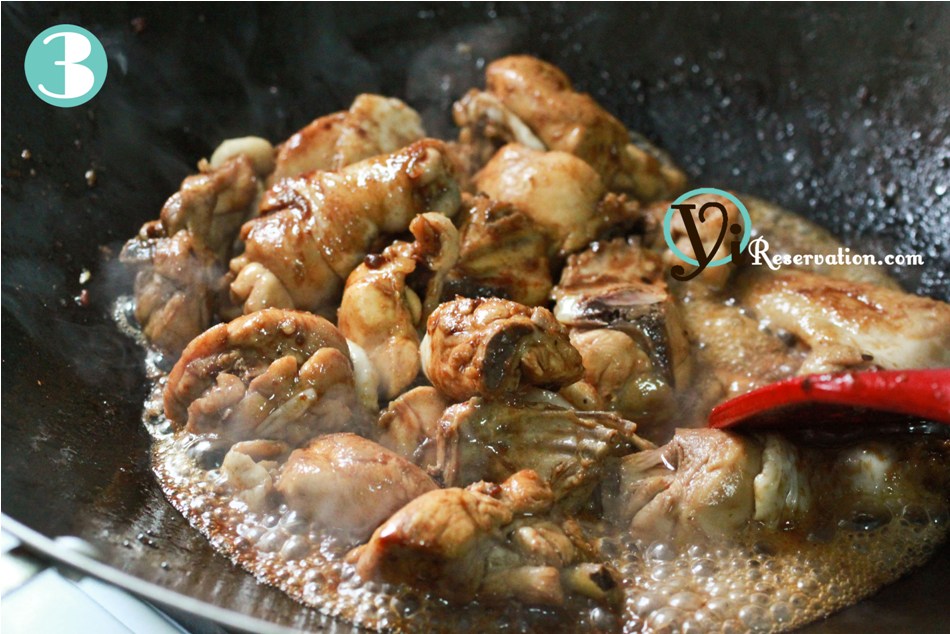 4. Add the white pepper powder, red chili and fresh basil and mix well with the chicken. Cook for another 3 minutes. Serve in a hot clay pot or casserole.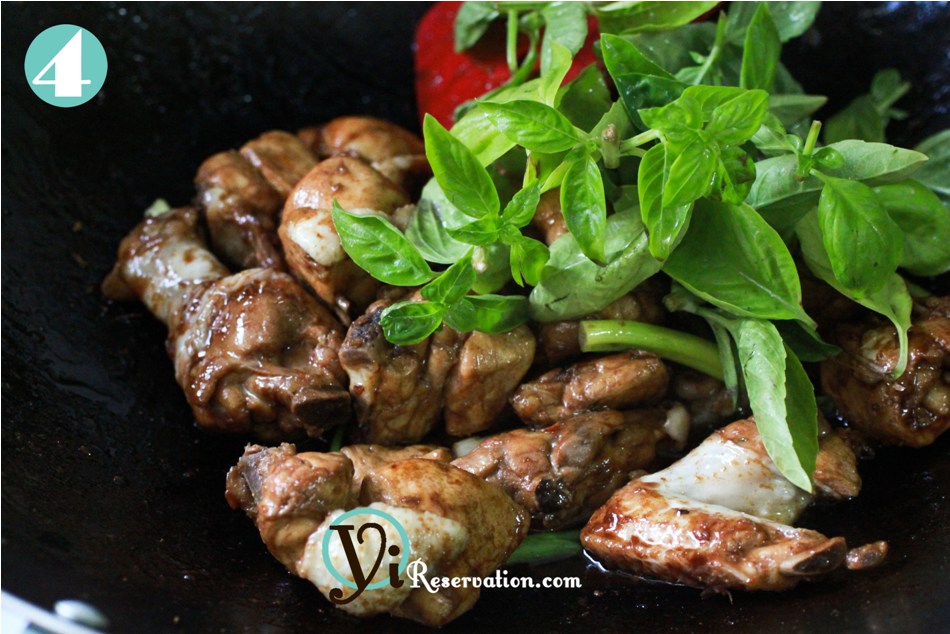 Tips
*Do not add water as it will water down the flavor. If it's gets dry before the chicken is fully cooked, add more cooking wine!!
[/stextbox]
Serve this with white rice!!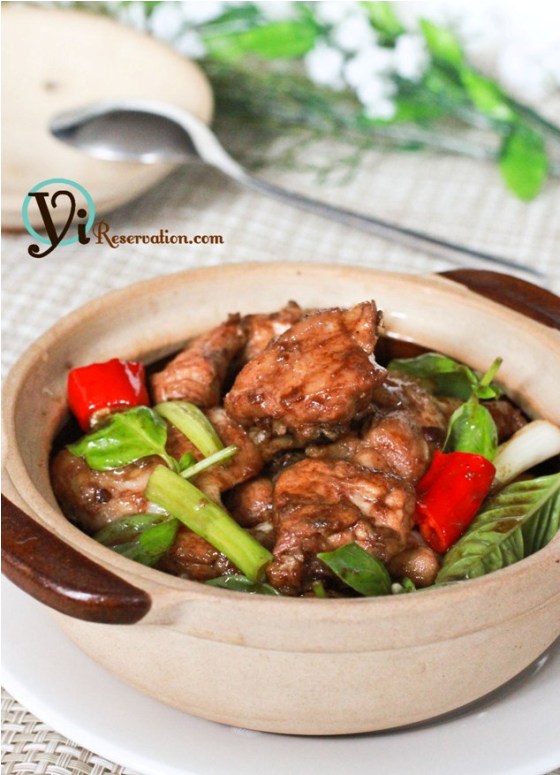 Warning
: Use of undefined constant rand - assumed 'rand' (this will throw an Error in a future version of PHP) in
/home/yirese5/public_html/wp-content/themes/yireservation/single.php
on line
72
Warning
: Parameter 2 to wp_hide_post_Public::query_posts_join() expected to be a reference, value given in
/home/yirese5/public_html/wp-includes/class-wp-hook.php
on line
287