Stir Fried Soybean Sprouts (炒黃豆芽)
Warning
: Parameter 2 to wp_hide_post_Public::query_posts_join() expected to be a reference, value given in
/home/yirese5/public_html/wp-includes/class-wp-hook.php
on line
287
I don't deny the fact that, to certain degree, the Sichuan food can get a bit of grease than other regional Chinese cuisines.
Especially when it comes to dishes that are drenched in a pot of flavorful but oily sauce with a lot chili pepper floating around. They are so yummy! But are they really bad for you?
My answer is not necessarily and here is why.
Most of the time, the sauce is for flavoring only, it's not meant to be consumed. Also most of the dishes use vegetable oil which is healthier than butter or other source of fat.
Most importantly, the greasy dishes are almost always balanced out with much lighter dishes. Say a simple vegetable stir fried in Sichuan style.
Vegetable in Sichuan style is a general term used for vegetable dishes cooked with a set of ingredients. Sort of like mirepoix in French cooking or holy trinity in Cajun cuisine. In the case of Sichuan cooking, they are fresh garlic, dried chili, and the tongue numbing Sichuan peppercorn.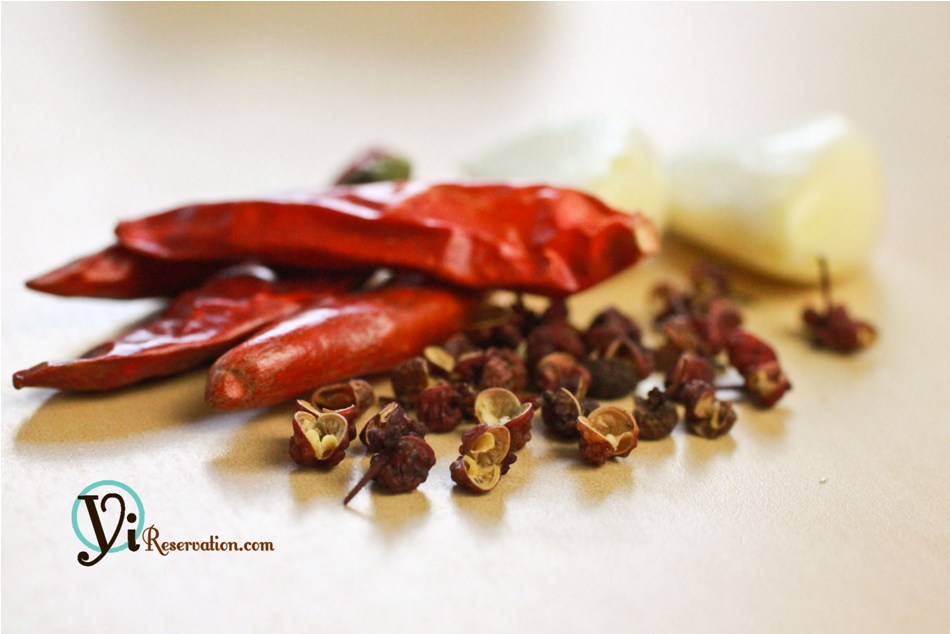 I use this "Sichuan trinity" for most of my quick vegetable stir fry at home. I like that garlicky and slightly spicy flavor in my vegetables. One of my favorite vegetables for this kind of stir fry is soybean sprouts.
The crunchy texture and nutty flavor make soybean sprouts perfect for quick stir fry. Compared to the mung bean sprouts, which are often seen in Chinese fried rice, the soybean sprouts are significantly longer and they have these distinctive yellow caps on one end.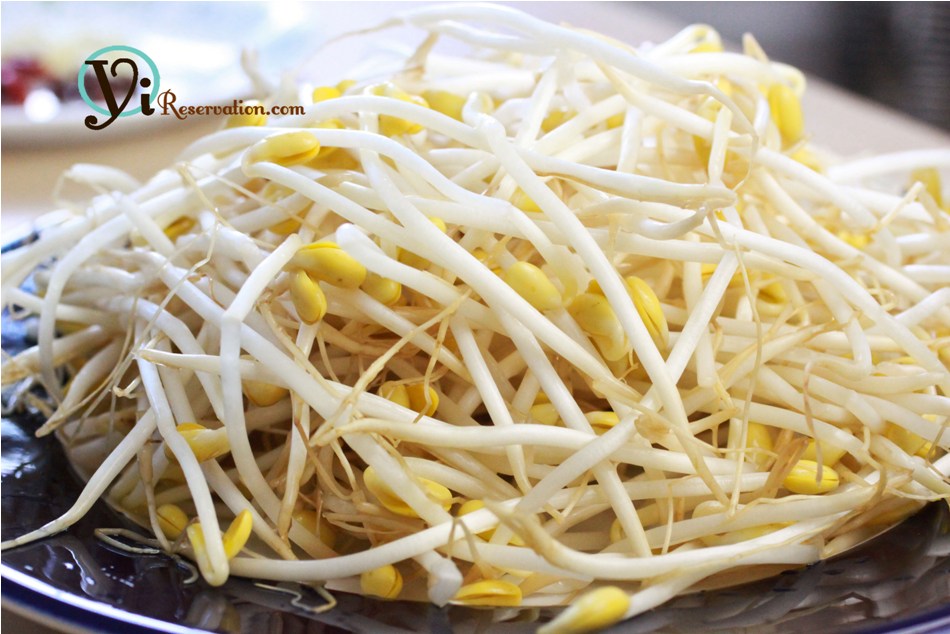 And of course, eating soybean sprouts will give you the health benefit you get from eating other soy products such as tofu and soy milk.
For those of you who are purists or perfectionists, you'd want to pick out the little tail on the end before cooking the bean sprouts to give a better presentation.
I prefer to save that half an hour for cooking my next dish so I almost never pick out the tails. Plus they do not affect the flavor in any shape or form.
Oh yes, the first snow storm is hitting New York right now – I shall start cooking more of those greasy Sichuan dishes shortly 🙂
[stextbox id="info" bgcolor="B2FAEE"]
Stir Fried Soybean Sprouts – Ingredients
1lb Soy Bean Sprouts
2clove Garlic
1tsp Sichuan Peppercorn
3 Dried chili
1 tsp Sesame oil
Salt
[/stextbox]
[stextbox id="custom"]
Stir Fried Soybean Sprouts – Step By Step
1.Sliced the garlic and cut the dried chili. Rinse the bean sprouts.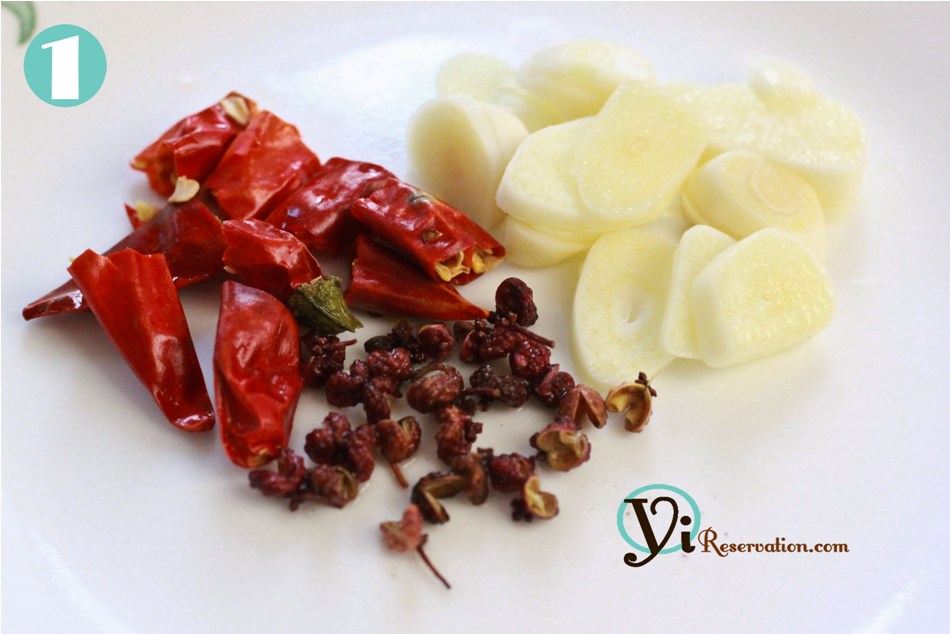 2.In boiling water, briefly blanche the bean sprouts. About 1 minute. Drain the water in a mesh drainer.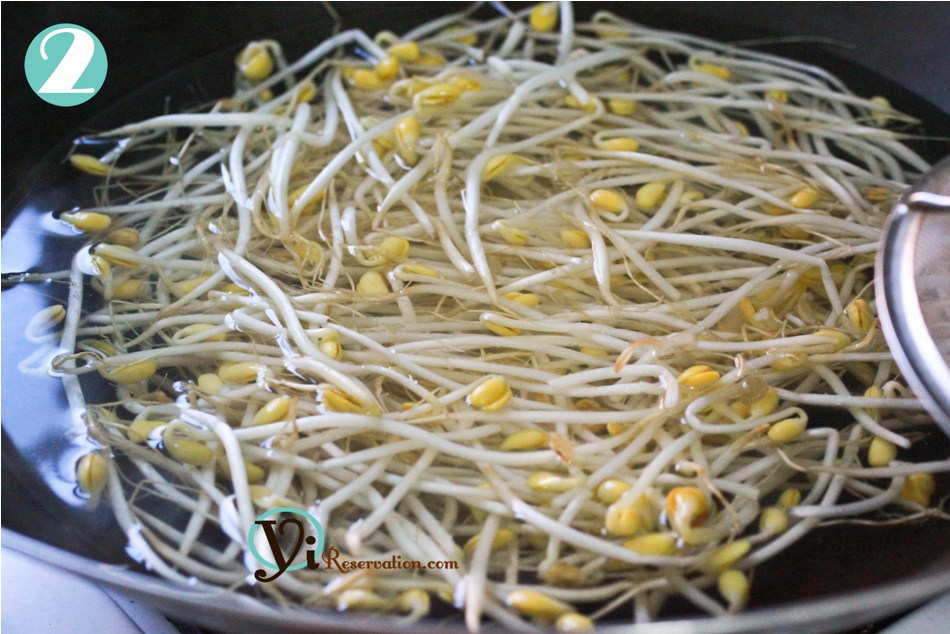 3. Over high heat, fry the garlic, chili, and Sichuan peppercorn until the chili starts to turn dark. About 30 seconds.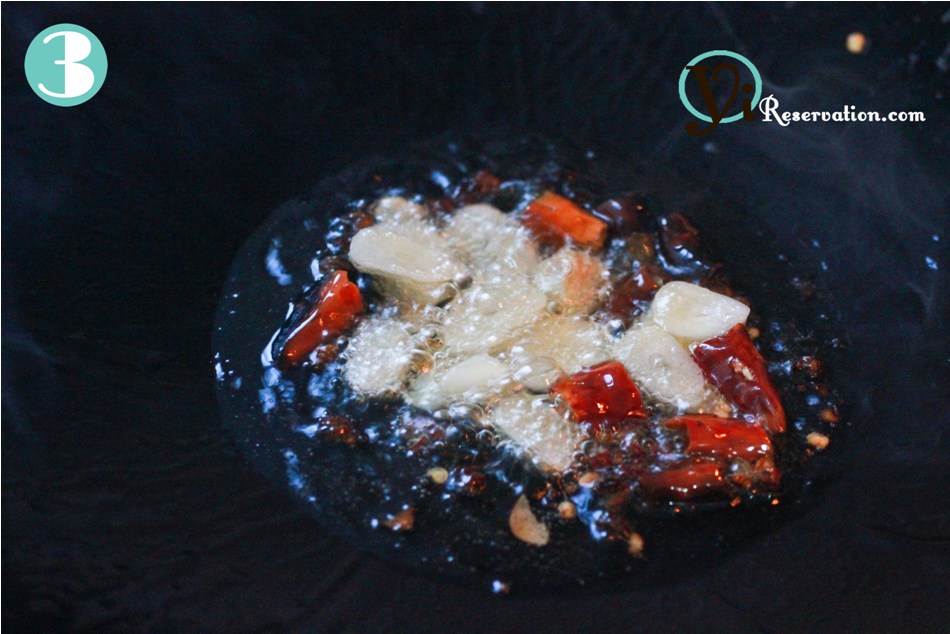 4. Add the blanched bean sprouts and stir fry in high heat for about 1 minute. Do not wait until the sprouts are dark and soggy. Add the sesame oil and salt to taste.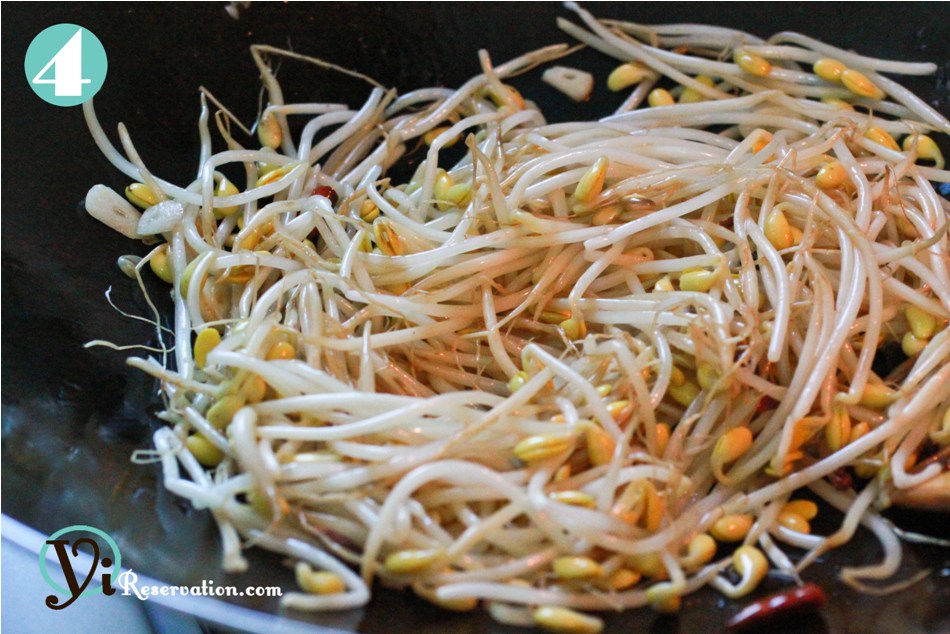 [/stextbox]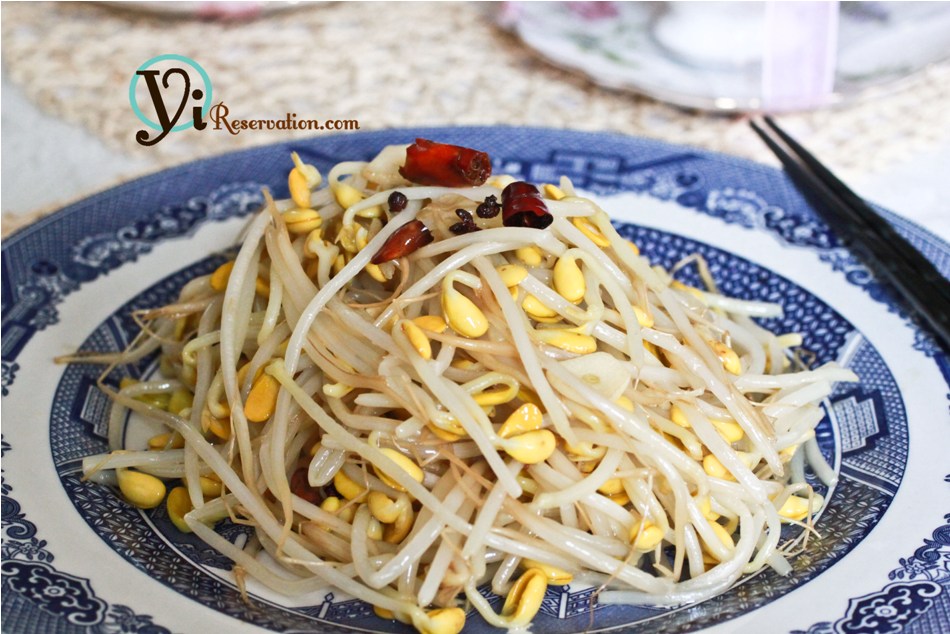 Warning
: Use of undefined constant rand - assumed 'rand' (this will throw an Error in a future version of PHP) in
/home/yirese5/public_html/wp-content/themes/yireservation/single.php
on line
72
Warning
: Parameter 2 to wp_hide_post_Public::query_posts_join() expected to be a reference, value given in
/home/yirese5/public_html/wp-includes/class-wp-hook.php
on line
287