{Review & Worldwide Giveaway} Chinese Feasts & Festivals: A Cookbook (CLOSED)
Warning
: Parameter 2 to wp_hide_post_Public::query_posts_join() expected to be a reference, value given in
/home/yirese5/public_html/wp-includes/class-wp-hook.php
on line
287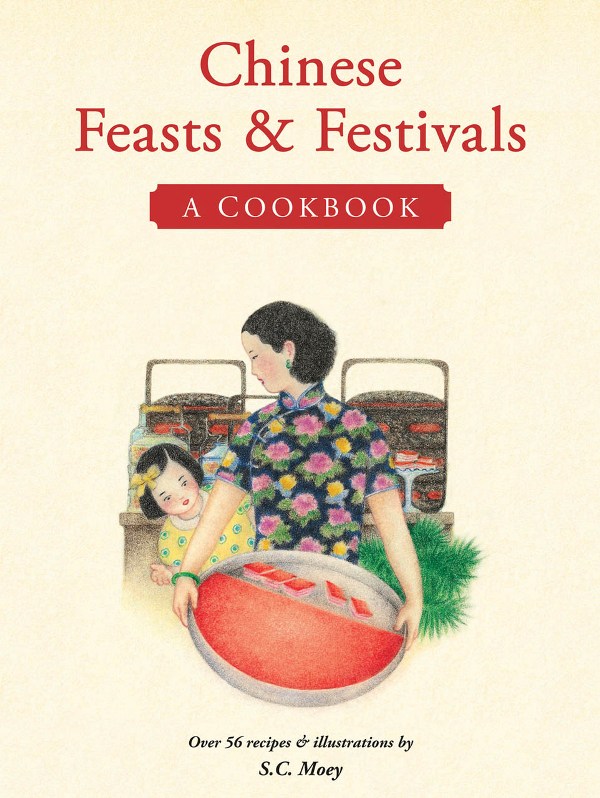 Hope everyone had a wonderful Labor Day weekend (that is, the U.S. Labor Day which falls on the first Monday of every Sept). I definitely enjoyed spending my day off here in NYC relaxing with the family.
Speaking of holidays, one thing I really like about a holiday is the food associated to it. In China, almost every festival has its own history and customs which are also reflected by the food served during each of these festivals.
Ever wondered the traditions behind Chinese New Year, or when the next Chinese festival is, and what to serve? You might know the answers off the top of your head if you've been living in China, or you might find the answers to these questions from S.C. Moey's Chinese Feasts & Festivals: A Cookbook.
Traditional Chinese festival cooking is generally considered laborious and time-consuming. However, according to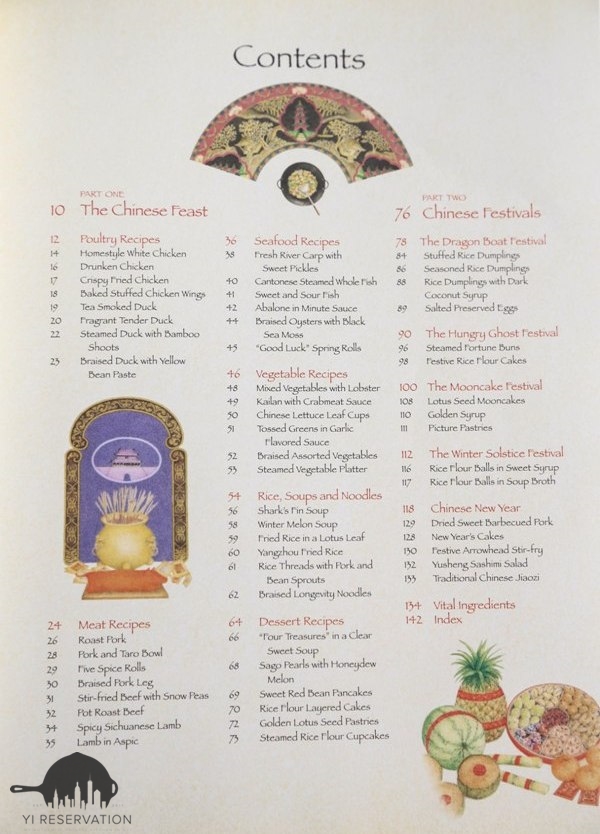 Moey, "it is possible to cook for feasts and festivals without breaking one's back" and she demonstrates that with 56 detailed recipes covering a wide range of popular Chinese festival dishes and corresponding symbolic meaning.
The book also includes a list of vital ingredients used in festival dishes which I find very helpful. This section not only provides a detailed description of each ingredient but also offers substitutes for items that are not readily available in certain areas.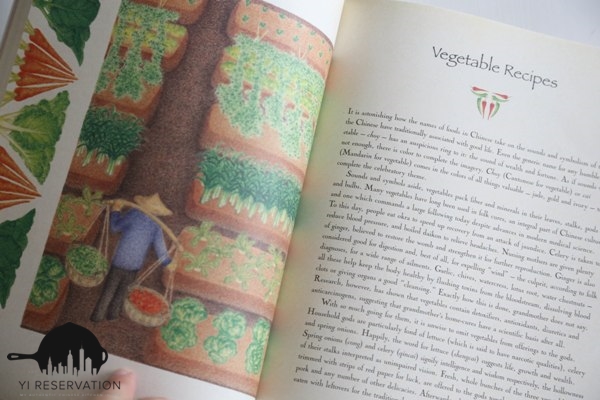 Additionally, if you like books that are visually appealing, you'd enjoy flipping through Chinese Feasts & Festivals: A Cookbook as it turns out that Moey is also an excellent illustrator and her book is filled with beautiful and memorable illustrations.
The bottom line is, if you are a food lover and appreciate the rich Chinese culinary traditions and festivities, you'll enjoy every page Chinese Feasts & Festivals: A Cookbook has to offer.
Disclosure: this review expressed here is solely based on my personal opinion and I am not being compensated for any of my review. 
Mooncake Recipe and Testing Event
The next big event in the Chinese Festival calendar is Mid-Autumn Festival, which falls on Sept. 27, 2015.
To celebrate the 2015 Mid-Autumn Festival, aka Mooncake Day and provide a direct sneak peek into this cookbook, I will be sharing a mooncake recipe taken from this cookbook in the next post. Please check back in the next day or two.
Additionally, for the first time ever, Yi Reservation will be offering homemade mooncakes for Tri-State-based readers to taste. More details will be included in the upcoming post so please stay tuned!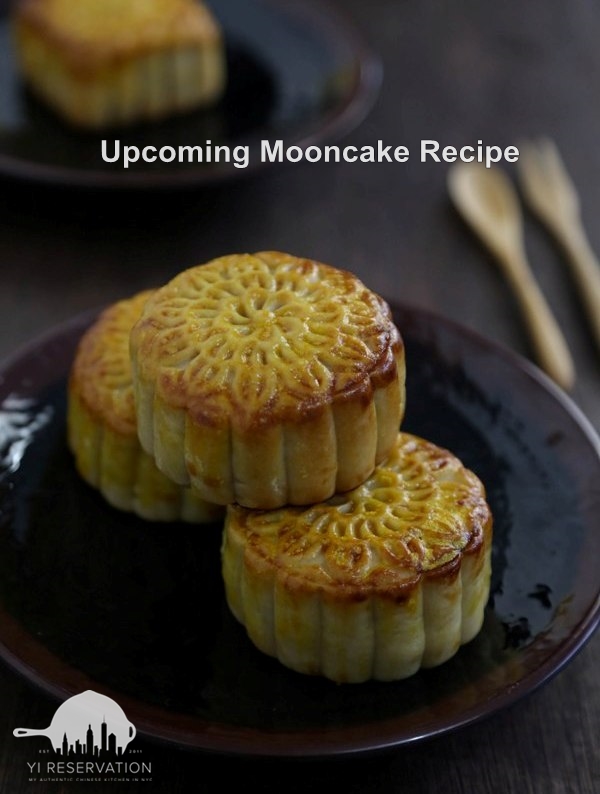 Worldwide Giveaway (CLOSED)

I am partnering with Tuttle Publishing to give away THREE (3) copies of Chinese Feasts & Festivals: A Cookbook. This contest is open to readers WORLDWIDE!
As the publisher of Chinese Feasts & Festivals: A Cookbook, Tuttle Publishing has published more than 6,000 book focusing on Asian culture from Food & Cooking to Travel Guides, to Asian Literature. To best explore Tuttle's wide range of titles, please check out their Bestsellers and New Releases.
Giveaway Rules
This giveaway will end on Tuesday, Sept 15, 2015 at 11:59 p.m. EST and is open to readers worldwide! 3 winners will be randomly chosen and announced on this post at the conclusion of the giveaway.
To enter for your chance to win one of three (3) copies of Chinese Feasts & Festivals: A Cookbook, please leave a comment on the bottom of this post answering the following question and then confirm your entry in Giveaway Tools form  using your email address (see the form below):
What's your favorite Chinese festival and the dish(es) associated to this festival?
You can also earn up to six (6) bonus entries:
Like Tuttle Publishing on Facebook
Like Yi Reservation on Facebook
Tweet about this Giveaway
Follow Yi Reservation on Pinterest
Pin about this Giveaway on Pinterest
Follow Yi Reservation on Instagram
To enter the above Bonus Entries, click on the rest of the options and follow the instructions below:
Congratulations to M. Auyeung, C. Jong, and J. Huscusson. You will be contacted shortly with prize claiming details. Thanks everyone for participating!

Thanks for participating. Good luck!
Additional Rules: Prize is limited to one household per copy. All entries will be verified before the winner is confirmed.
Disclosure: this giveaway is sponsored by Tuttle Publishing.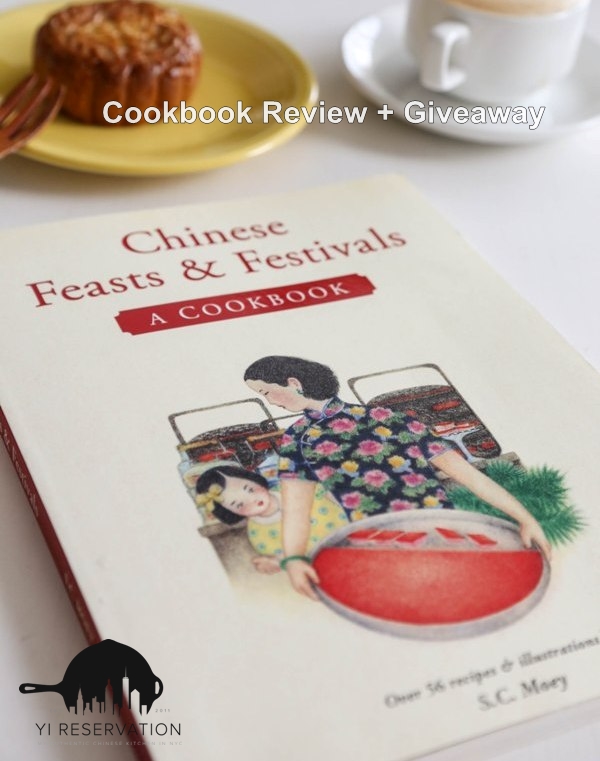 Warning
: Use of undefined constant rand - assumed 'rand' (this will throw an Error in a future version of PHP) in
/home/yirese5/public_html/wp-content/themes/yireservation/single.php
on line
72
Warning
: Parameter 2 to wp_hide_post_Public::query_posts_join() expected to be a reference, value given in
/home/yirese5/public_html/wp-includes/class-wp-hook.php
on line
287