Cooking Planit App Review
Warning
: Parameter 2 to wp_hide_post_Public::query_posts_join() expected to be a reference, value given in
/home/yirese5/public_html/wp-includes/class-wp-hook.php
on line
287
As I mentioned in my previous Cooking Planit T-fal post, I was invited to review Cooking Planit app and give away a set of 12-piece T-fal cookware. My giveaway will officially go live this Thursday, 9/5/13. In the meantime please make sure you also check out the schedule below for other's giveaways.
I've been playing around with the Cooking Planit App since I had it installed and I must say I am very impressed! For a brief description of what Cooking Planit does, please check out my previous post. Today, I'd like to share some of my personal experience with the app.
When you launch the app, you'll immediately notice the user-friendly interface. The pages are clearly labeled with easy navigation. Great news to people who are not tech savvy!
In the browse section, you can either browse through featured meals/recipes or search for a specific meal / recipe. The advanced filters allows you to refine your results by categories. This is really helpful when you are looking for recipes for a specific ingredient or for a particular occasion.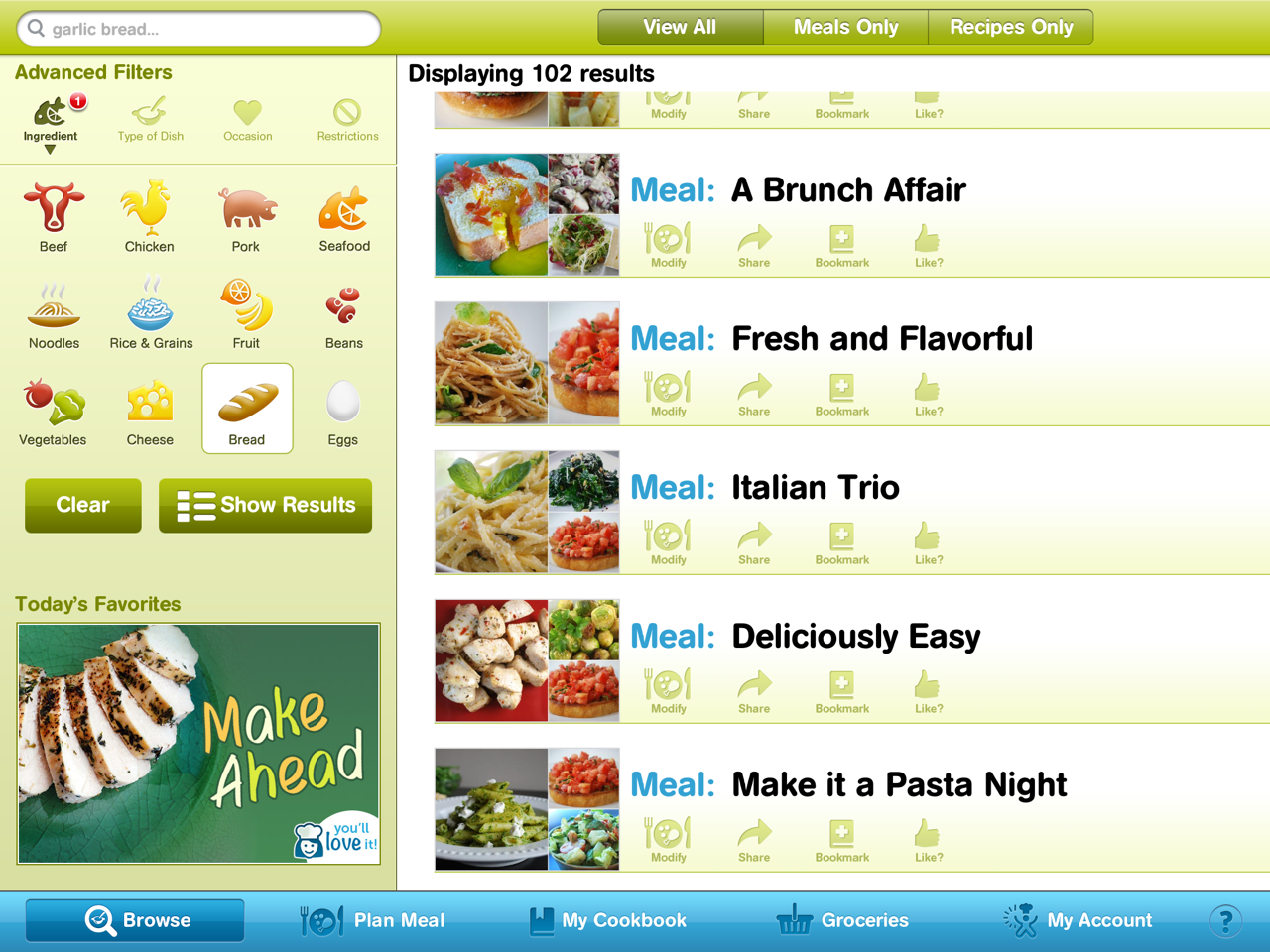 The bookmark function comes in handy if you wish to revisit a recipe later on. I have saved up a number of recipes that I'd go through in the near future.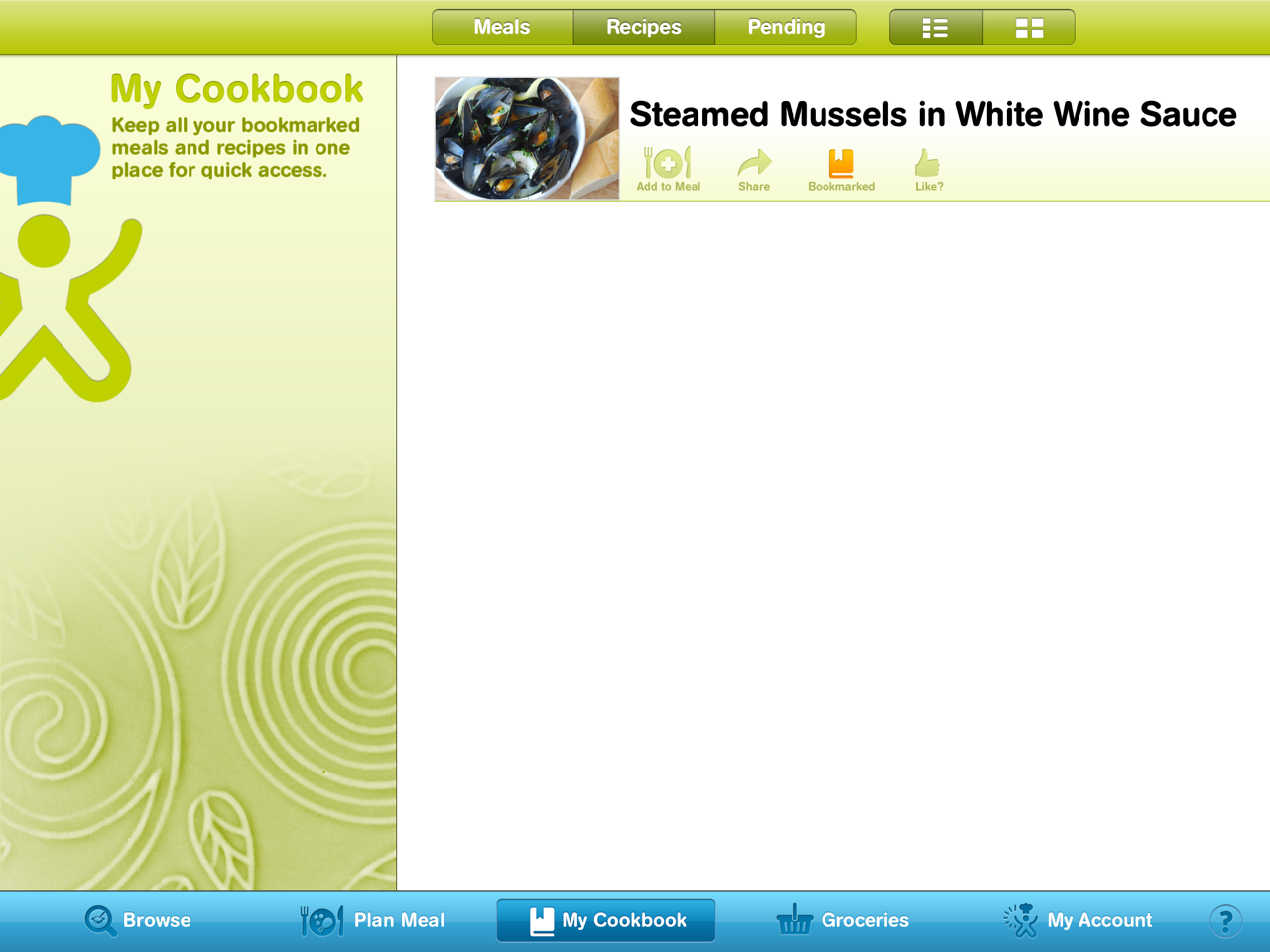 On to the cook mode. If you are NOT an organized cook, you'll definitely love the Cooking Planit App. First of all, you can customize the serving size for every recipe you use.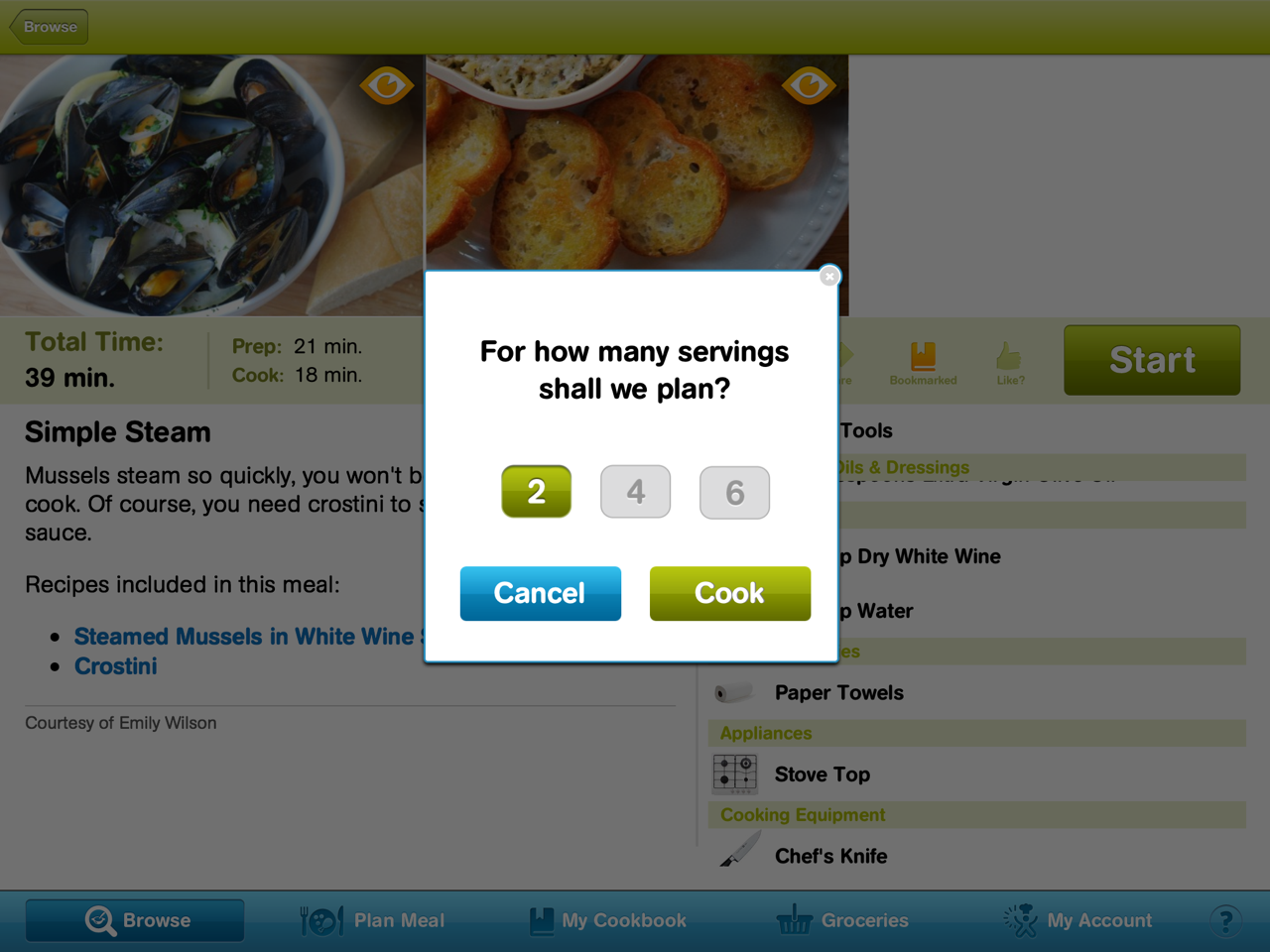 The app makes cooking hassle free because every recipe starts with detailed ingredient list and required equipment and continues with easy to follow step-by-step instructions with either voice control or manual mode.
There is a built-in timer in the app so you'll never need worry about over-cooking or under-cooking your food.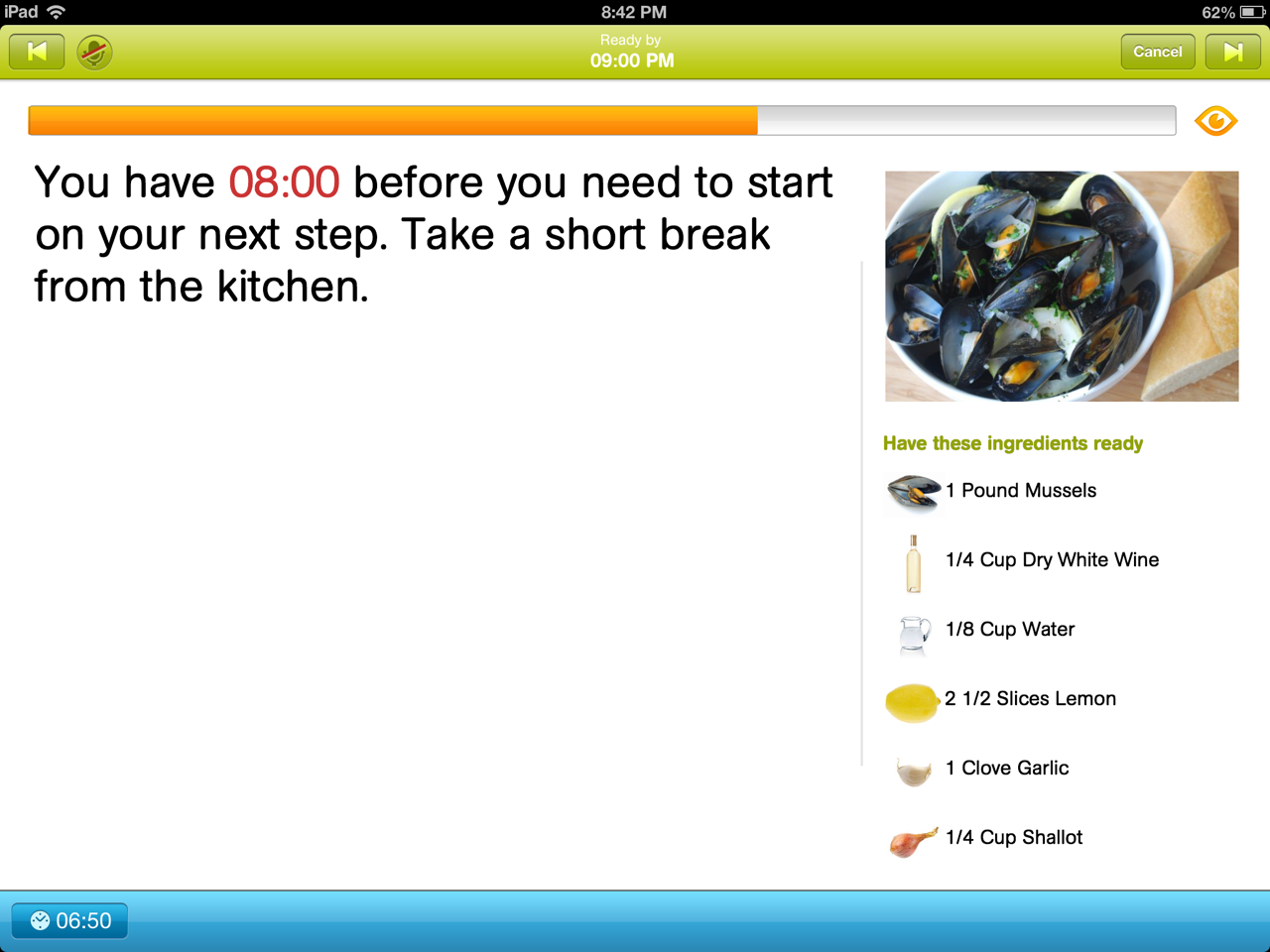 Additionally, the grocery function consolidates the items you need for several recipes and allows you to cross off the items you already have.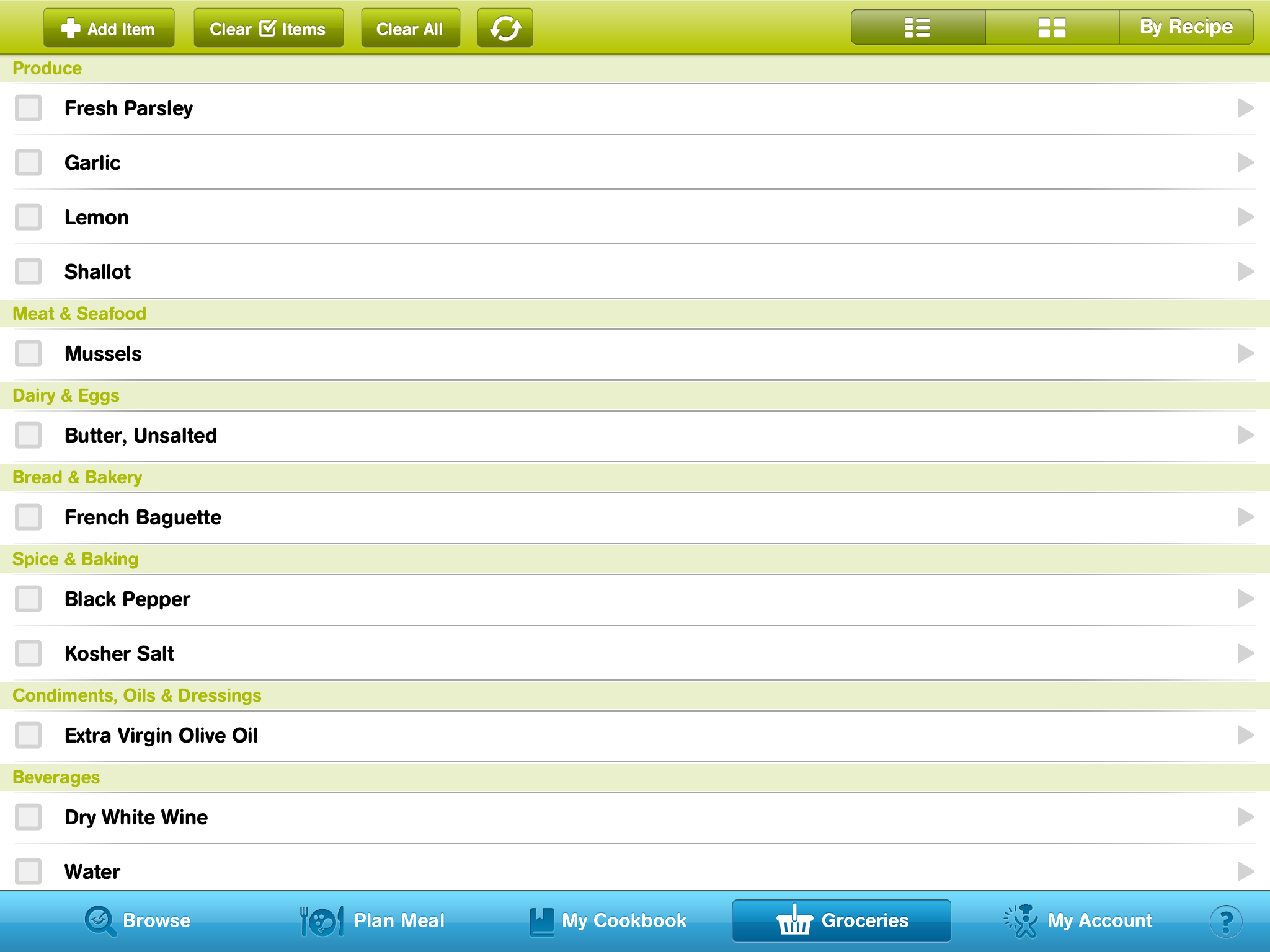 I hope I just got you excited about the Cooking Planit App. If you are, why not check out the free version of the app on your iPhone, iPad or computer. Or you can download the full version on iTunes. If you still have some doubts, come back to my next post to see how make a delicious dish using the Cooking Planit app!
Don't forget to check out the giveaways from my fellow bloggers:
Don't wait, try the FREE VERSION of Cooking Planit today. (Android version coming soon.) You can also use all features on the Cooking Planit Website. Registration is free, so try it today.
And check out the giveaway prize here: T-fal Stainless Steel with Thermo-spot 12-Piece Cookware Set, and get ready to WIN with Cooking Planit and T-Fal.
You can engage with our bloggers on these fine networks: Facebook, Twitter, andPinterest

Disclaimer: I received a copy of the Cooking Planit app and T-Fal Cookware set to use for my reviews. I agreed to write a post on each. In no way will that influence my opinions about the products. As always I will give you my followers my honest opinion
Warning
: Use of undefined constant rand - assumed 'rand' (this will throw an Error in a future version of PHP) in
/home/yirese5/public_html/wp-content/themes/yireservation/single.php
on line
72
Warning
: Parameter 2 to wp_hide_post_Public::query_posts_join() expected to be a reference, value given in
/home/yirese5/public_html/wp-includes/class-wp-hook.php
on line
287