Green Tea Chocolate Fruit Jam Cupcake
Warning
: Parameter 2 to wp_hide_post_Public::query_posts_join() expected to be a reference, value given in
/home/yirese5/public_html/wp-includes/class-wp-hook.php
on line
287
MY COMPUTER GOT INFESTED BY VIRUSES!!
A few days ago, I was putting together my next recipe on my computer. All of sudden, an antivirus program called "Vista Home Security 2012 Virus" popped up from nowhere. The program performed a seemingly legitimate virus scan and displayed a long list of malwares which could be removed upon a purchase of the software. Just to add more salt to the wound, all my internet browsers were disabled due to "security reasons" and an immediate action was urgently needed.
I grew very suspicious of this antivirus application that I didn't recall installing so I googled about it using a different computer. It turned out that this so-called "Home Security 2012" was a virus that mimics the appearance of a real antivirus application. It is designed to lure victims into purchasing their "full" version. Worse, even if the payment was made, the infections would still stay as more money would be demanded….
Upon some research I started my virus removal mission right away.  I first ran the virus scan using my default application. That literally changed NOTHING! Frustrated, I then followed some suggestions to do this manually…..
After a few days of self rescuing, I am finally able to use the internet and have pop-ups somewhat under control (my free time during the weekday is kind of limited). As a result of this unexpected ordeal, I lost my time needed to complete this week's recipe. I sincerely apologize if you looked forward to this week's update.
On the flip side I was able to enjoy this green tea cupcake during my downtime.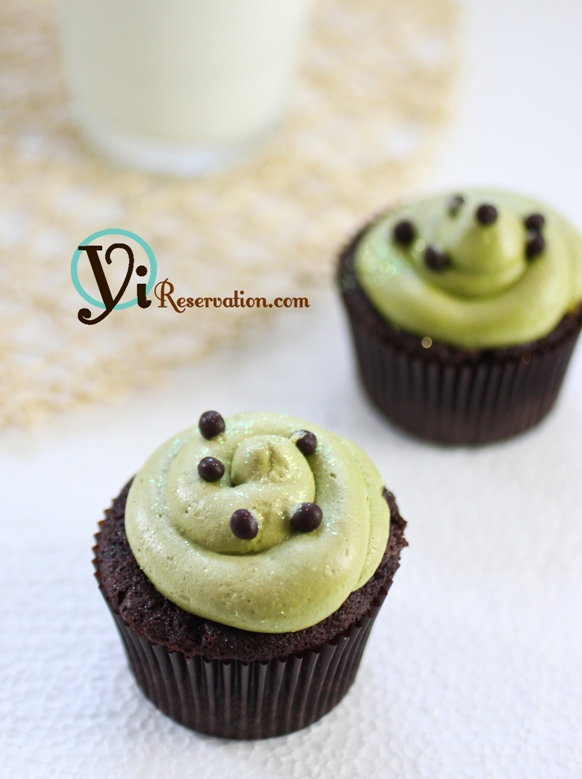 I am no big cupcake fan in any shape of form but this cake is what I always think of when cupcake comes up as a topic.
The cupcake is from a little dessert bar that serves some very creative desserts here in New York. Although they have a lot of other great desserts
this green tea cupcake stands out as one of my favorite.
This amazing cupcake features a green tea butter cream frosting and a chocolate cake. The creamy frosting is of a very strong green tea flavor yet not overpoweringly sweet.
The cake itself is moist and fluffy. Once you bite into it, you'll discover the surprise fruit jam inside of the cake (don't we all love surprises? The good ones of course.).
The crunchy chocolate mint crisps on top of the frosting definitely added a nice touch to this wonderful cupcake:)
I don't have a recipe yet but your speculations will be greatly appreciated:)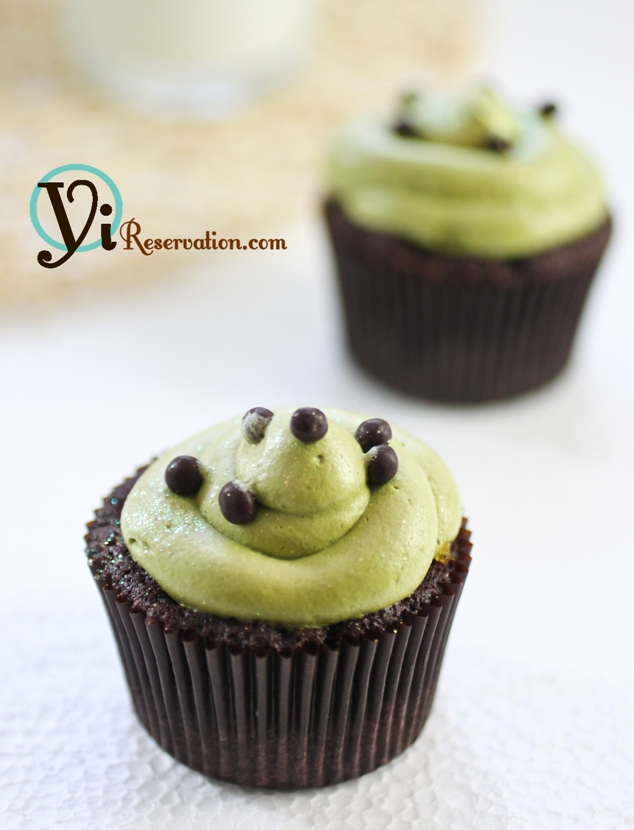 Warning
: Use of undefined constant rand - assumed 'rand' (this will throw an Error in a future version of PHP) in
/home/yirese5/public_html/wp-content/themes/yireservation/single.php
on line
72
Warning
: Parameter 2 to wp_hide_post_Public::query_posts_join() expected to be a reference, value given in
/home/yirese5/public_html/wp-includes/class-wp-hook.php
on line
287