Beer Braised Duck (啤酒鴨)
Warning
: Parameter 2 to wp_hide_post_Public::query_posts_join() expected to be a reference, value given in
/home/yirese5/public_html/wp-includes/class-wp-hook.php
on line
287
There were three things I learned about beer when I was growing up in China. 1) It wasn't originated from China but it was getting increasing amount of popular. 2) To me it tasted funny and I did not enjoy drinking it. I didn't become a regular beer drinker until much later after I moved to the States. 3) The last thing I learned about beer was that it was one of the best kept cooking secrete before I came across the dish beer braised duck.
It's said that beer braised duck was born of pure accident in the early 90s. According to the urban legend, the inventor of this dish at the time was a chef owner running a failing duck casserole restaurant in Sichuan (Szechuan) / Hunan region. One late evening, a group of drunken customers accidentally spilled a whole bottle of beer into the spicy duck casserole they were eating. Out of curiosity, the owner tasted the duck and he was slammed by the special savory flavor that he never had before. It turned out that the beer was a natural tenderizer to duck and combination of beer and duck created an this unbelievable taste. He modified his duck recipe and quickly added this beer braised duck dish on the menu. The next thing we know was the duck dish became a huge success in the region and the owner made a fortunate.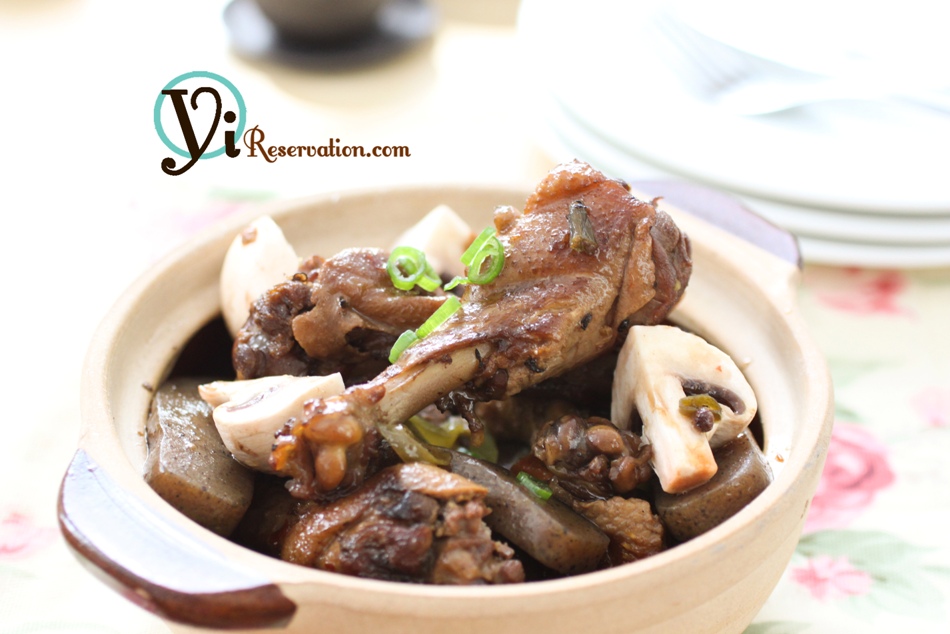 As much as I want to tell how delicious this dish is I just can't be descriptive enough to give you a full sense of the savor and tastiness of that tender duck soaked in reduced light beer sauce. Instead, I am going to share this exclusive beer duck recipe that I have been using for years (and this might be the only English recipe you'll find on this beer duck). You'll be the person to validate if what I said was right.
This recipe which was adapted from the original dish I had in China uses yam cake (魔芋) as an ingredient to complement the duck. If you are lucky you can probably find it for sale in a Japanese supermarket or some big Chinese supermarket. Otherwise use taro or potatoes instead.
[stextbox id="info" bgcolor="B2FAEE"]
Beer Braised Duck – Ingredients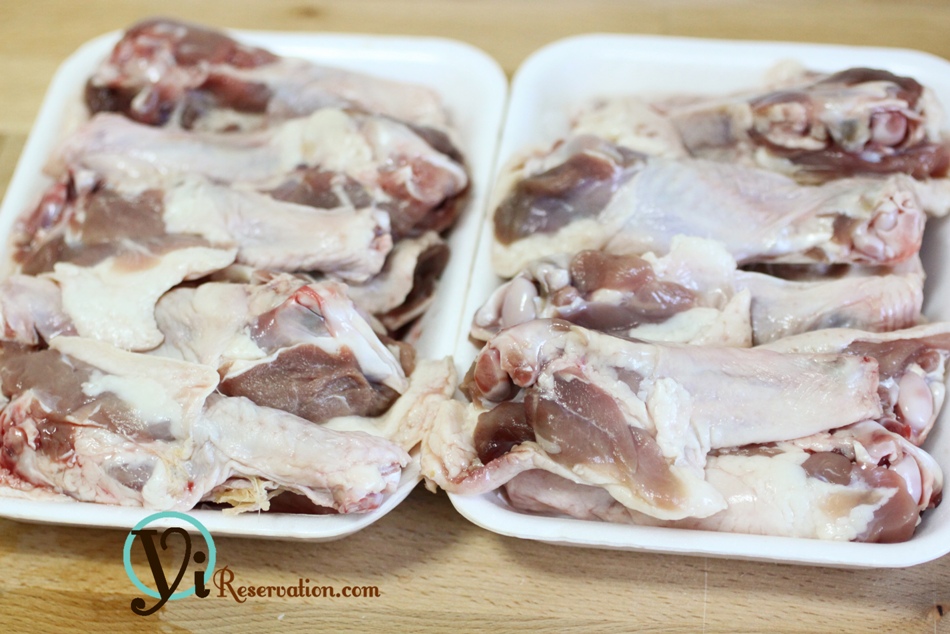 2 lb Duck drumsticks, or a cut up whole duck
1 can Beer ( I used a 470ml can)
1 pack Yam cake (魔芋), about 12oz
5 White mushroom
1 tbsp Spicy chili bean paste
4 Thai chili pepper, minced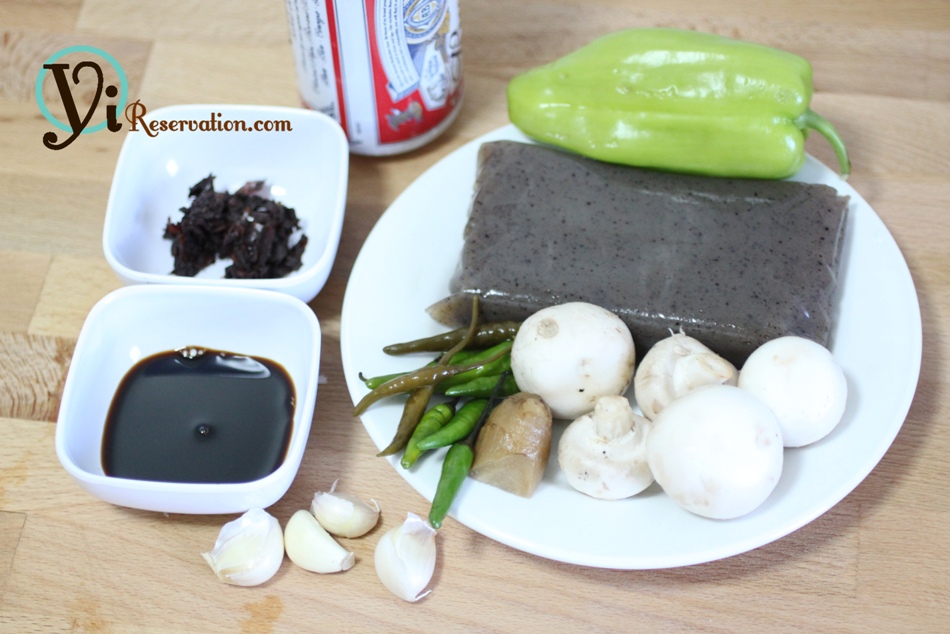 4 slice Ginger
3 clove Garlic,minced
1 tbsp Dark soy sauce
1 tbsp regular soy sauce
1 tbsp sugar
Scallions for decoration
[/stextbox]
[stextbox id="custom"]
Beer Braised Duck – Step By Step
1. Slice the yam cake into 1 inch thick slices. Soak in hot salt water for about 20 mintues. This is to reduce the pungent flavor from yam cake. Rinse and pat dry the duck.
2. Over medium heat, pan sear the duck in a single layer for about 6 minutes. Cook until the skin turns brown and a good amount of fat is rendered. Transfer the duck and fat. I keep the rendered duck fat in the fridge just in case I am in the mood for a nice duck confit.
3. In a skillet, cook the garlic, ginger, chili pepper in 2 tbsp of duck fat. Add the seared duck and mix.
[nggallery id=79]
4, Slowly pour the beer to the duck. Add soy sauce, sugar and mix well with the rest of the ingredients. Make sure the duck is submerged in beer initially.
5. Cover with a lid and simmer in low heat for about 1 hour. Stir it occasionally to prevent sticking. Add more beer if it gets dry.
6. Add the yam cake and cook for another 20 minutes. By now the duck should be tender and you should have about 1 cup of liquid left. Add salt to taste if necessary. Add mushroom and cook for another 5 minutes.
[nggallery id=80][/stextbox]
This dish goes well with beer. Remeber the old saying: like attracts like 🙂
Now tell me what is your favorite beer dish?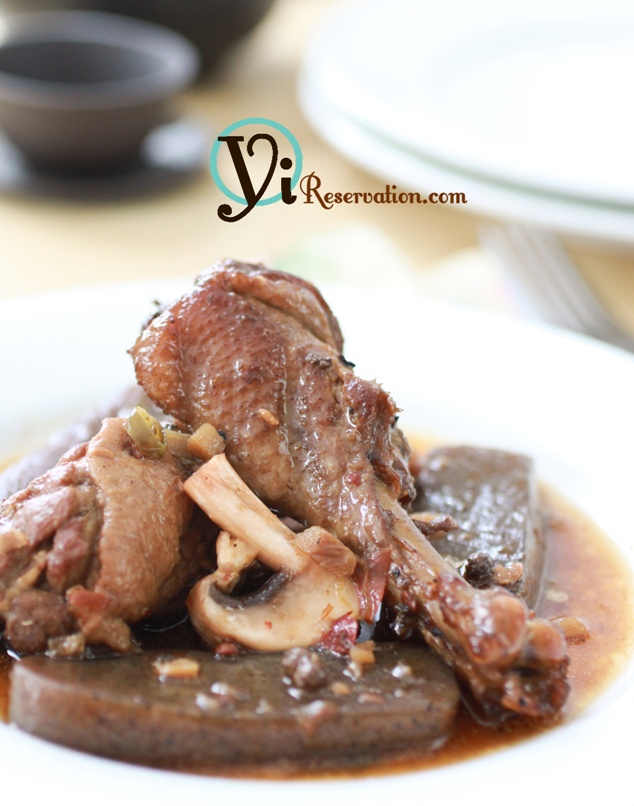 Warning
: Use of undefined constant rand - assumed 'rand' (this will throw an Error in a future version of PHP) in
/home/yirese5/public_html/wp-content/themes/yireservation/single.php
on line
72
Warning
: Parameter 2 to wp_hide_post_Public::query_posts_join() expected to be a reference, value given in
/home/yirese5/public_html/wp-includes/class-wp-hook.php
on line
287