Dim Sum Classic – Turnip Cake (蘿蔔糕)
Warning
: Parameter 2 to wp_hide_post_Public::query_posts_join() expected to be a reference, value given in
/home/yirese5/public_html/wp-includes/class-wp-hook.php
on line
287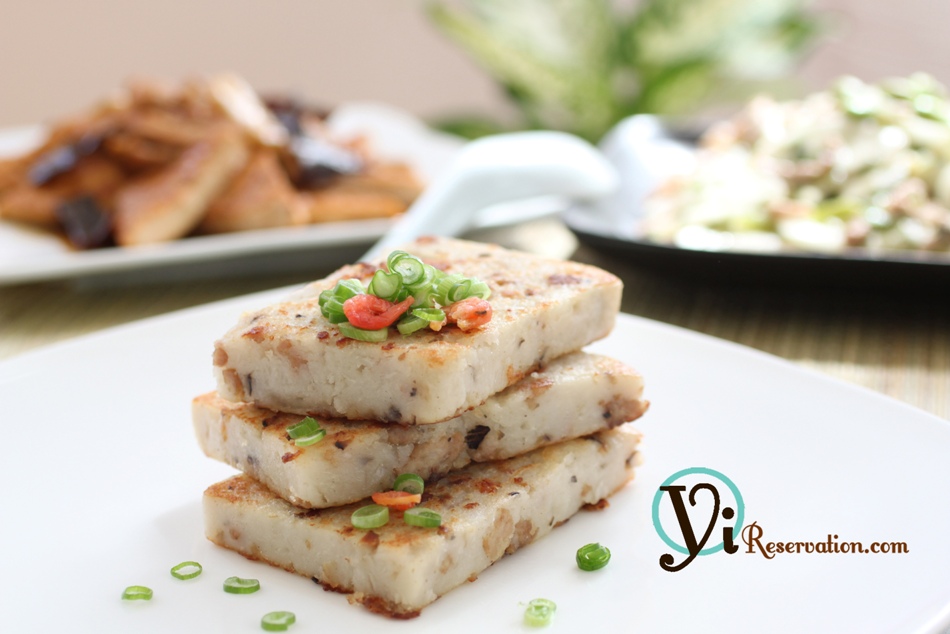 If you enjoy turnip cake, also check out this newly posted pescatarian radish cake recipe.
So you've heard of the term Dim Sum and probably learned from your Chinese friends that it means small bites and snacks in Cantonese. In fact, dim sum is loosely defined term and depending on the context and occasion it means different things ranging from sweet desserts to delicate seafood soup to salty fried meat. But for me, dim sum means going to a Cantonese morning tea place(yum cha) and ordering up a few push cart dishes such as shrimp dumpling (Har Gaw /蝦餃), barbecue pork bun (Cha Siu Bao /叉燒包), egg tarts (Dan Ta 蛋撻), and of course the famous turnip cake(蘿蔔糕).
Turnip cake (aka daikon radish cake) is a popular dim sum dish as well as a common appetizer served during Chinese New Year dinner in Cantonese region. Over the years I've learned to appreciate this little delicacy and become pretty picky. At its core a good turnip cake should be filled with detectable radish inside  If Ican't see or taste a good amount of radish I know I am probably just eating mostly the flour. I also like my turnip cake pan fried to golden brown but still soft in the middle. As I bite into it, I want to feel the crunchiness of the smell the aroma from the flavoring ingredients from as shiitake mushroom, dried shrimp, and meat…..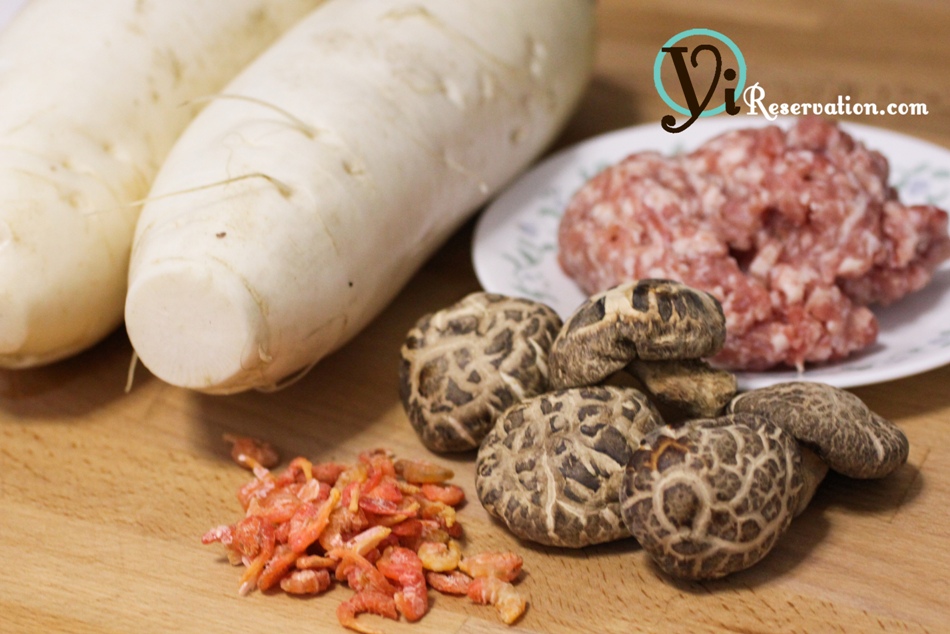 With that said, I have researched, tried, and finally concluded that the only place you can find decent turnip cake is either in an authentic Cantonese dim sum place (one that filled with old Chinese patrons) or from someone's home kitchen. In any case I try to avoid the pre-made turnip cake because you have not found a single one of them that's nearly as good as a homemade one. The bottom line is if you just stumbled onto this page and have no idea what turnip cake is, I suggest you try it first in a Cantonese dim sum place. If you are like me who is serious about the turnip cakes (or food in general), you'll appreciate every effort you put on making this
To serve, I like to dip in hoisin sauce and a dash of sriracha would have been the icing on the cake!
What is your favorite turnip cake dipping sauce?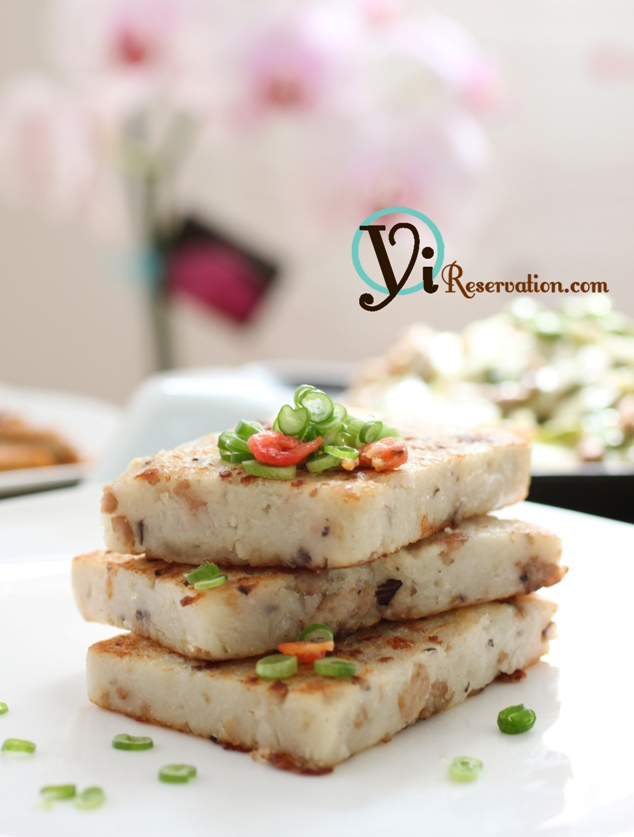 Warning
: Use of undefined constant rand - assumed 'rand' (this will throw an Error in a future version of PHP) in
/home/yirese5/public_html/wp-content/themes/yireservation/single.php
on line
72
Warning
: Parameter 2 to wp_hide_post_Public::query_posts_join() expected to be a reference, value given in
/home/yirese5/public_html/wp-includes/class-wp-hook.php
on line
287