Braised Stuffed Bitter Melon (炆釀苦瓜)
Warning
: Parameter 2 to wp_hide_post_Public::query_posts_join() expected to be a reference, value given in
/home/yirese5/public_html/wp-includes/class-wp-hook.php
on line
287
Recently a reader recommended a book called "The China Study" which I found very interesting. Based on the studies done in rural China, The book draws correlations between long term health benefits and low protein diet.
It's amazing to see how the causes of many chronic diseases can be linked to heavy animal protein assumption. On the other hand the book also discusses the benefits of moderate meat diet and vegetarian diet, something similar to the Chinese food medicine philosophy.
When talking about Food medicine, the first thing comes to my mind is a super vegetable called Chinese bitter melon.
Bitter melon is best known for being effective in treating and preventing diabetes. Accordingly to studies, bitter melon helps to enable the uptake of glucose, and hence, indirectly helps in reducing the level of glucose from the blood. Bitter melon also helps in improving insulin production and glucose tolerance of the body, and hence, it can be included in a diabetic diet.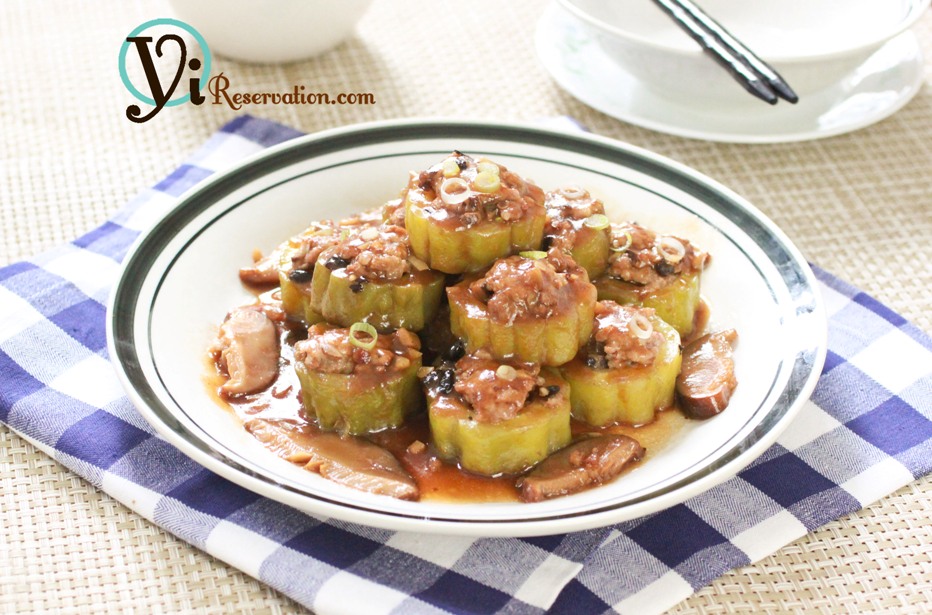 In Chinese culture, Bitter melon also possesses the "cooling" or "Yin" property that's much needed during this hot summer. This property is one of the holistic perspectives in Chinese medicine and for generations it has been considered an effective way to cool the body or to counter balance the "warmth" from other foods.
As the name suggested, bitter melon tastes very bitter. Some people like it especially if they grew up eating it. Others hate it to the bone.
The truth is better melon has an acquired taste and it can be quite tasty – if cooked properly. That is to balance the bitterness with spices and sauces.
One of my favorite bitter melon dishes is called braised stuffed bitter melon. The use of pork (moderate amount), Chinese black bean, and a savory sauce is a proven recipe to contrast the bitterness of the melon.
Give it a shot. Who knows you might end up loving it!
[stextbox id="info" bgcolor="B2FAEE"]
Braised Stuffed Bitter Melon – Ingredients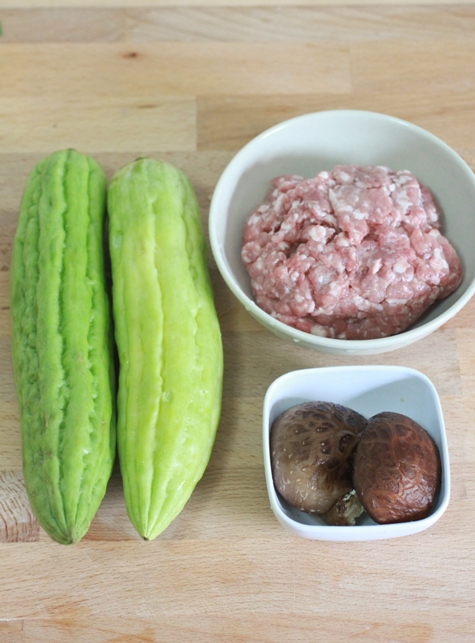 1lb Bitter melon
½ lb ground pork
3 Shiitake mushroom, soaked to soft
Meat Marinade
1 tsp Soy sauce
½ tsp Salt and pepper
1 tsp cooking wine
1 tbsp starch
½ Sesame oil
Braising Sauce
1tsp Chinese black bean
2 clove Garlic, minced
1 Fresh chilli, sliced
2 tbsp Oyster sauce
1 tsp dark Soy sauce
1 tsp sugar
1 cup stock or water
½ tsp Sesame oil
1 tbsp Starch, dissolved in 1 tbsp of water
Salt and pepper to taste
[/stextbox]
[stextbox id="custom"]
Braised Stuffed Bitter Melon – Step By Step
1. Cut the bitter melon cross-wise into 1 inch thick pieces. Blanch in boiling water for 2 minutes. Drain.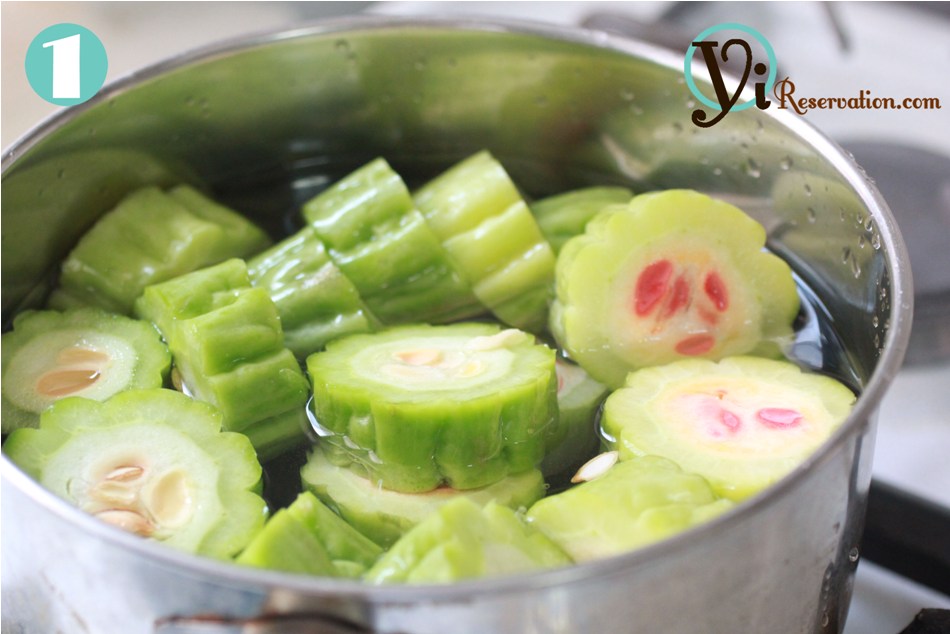 2. Combine the ground pork with 2 minced shiitake mushroom. Mix with pork marinade and let it marinate for 15 minutes.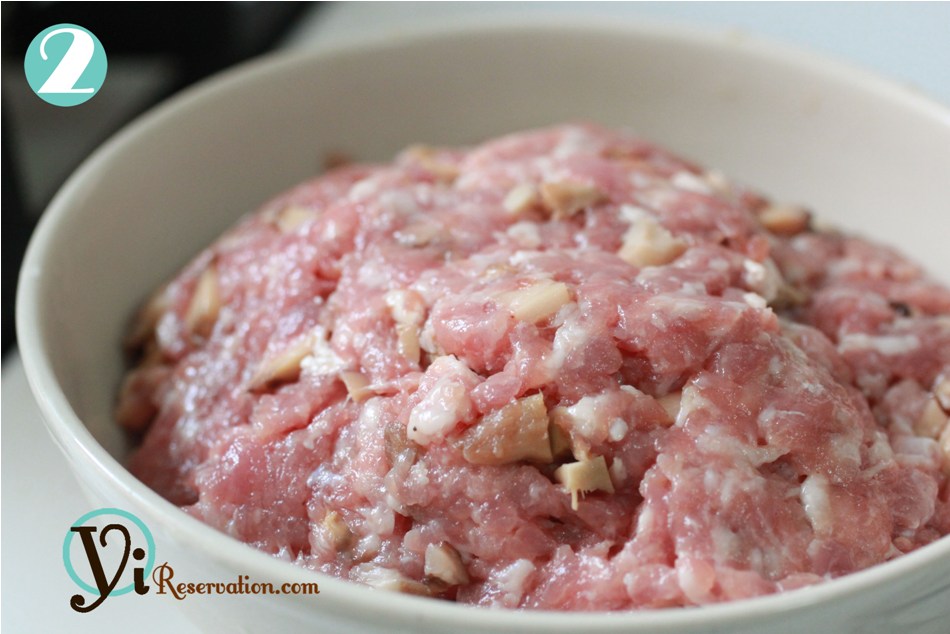 3. Use a small spoon to carve out the seeds and some soft flesh in the middle of the melon.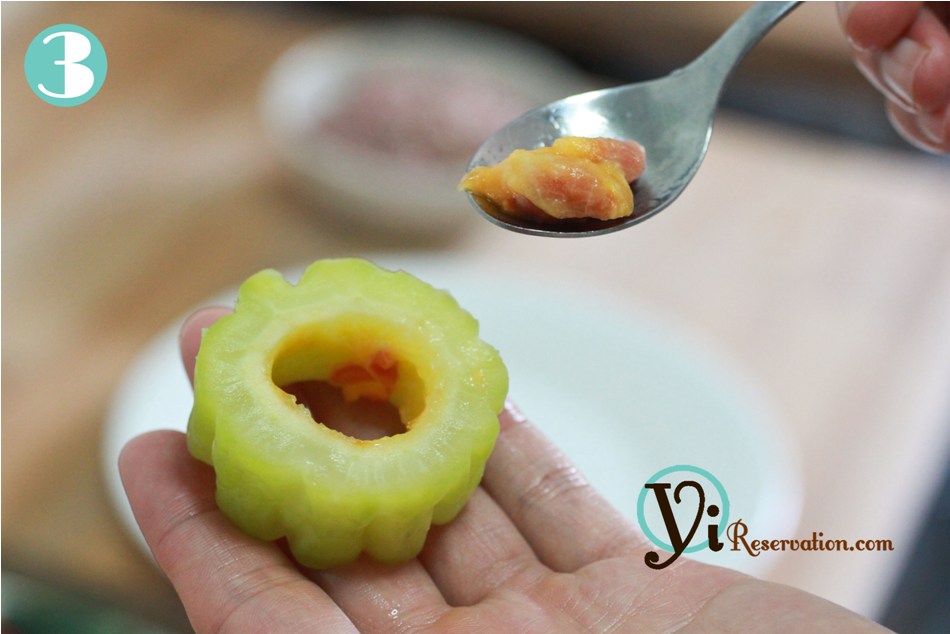 4. Stuff the melon with meat stuffing until it forms a small dome.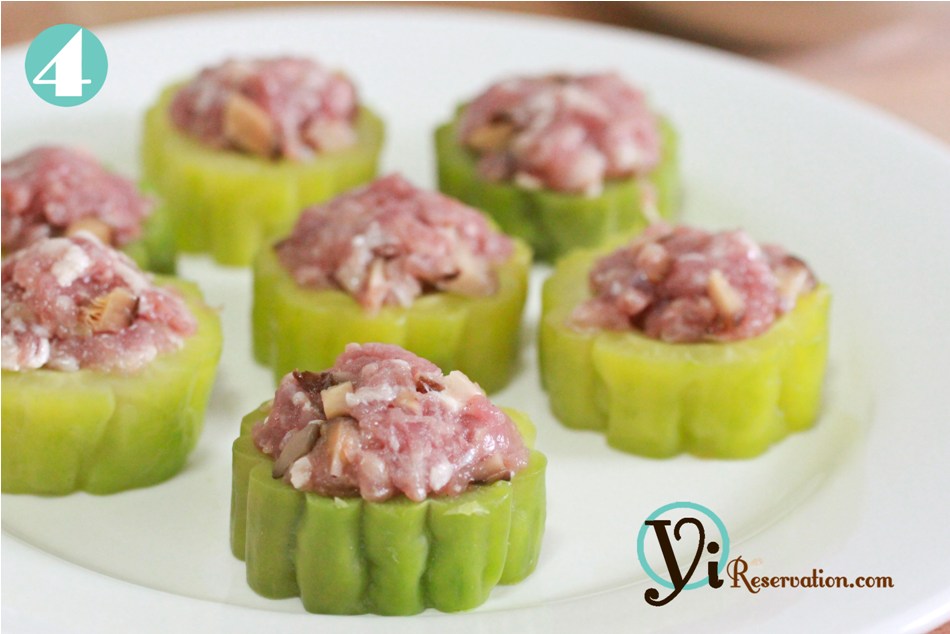 5. Over low heat, pan-fry the stuffed bitter melon in some cooking oil until the bottom part is browned. About 3 minutes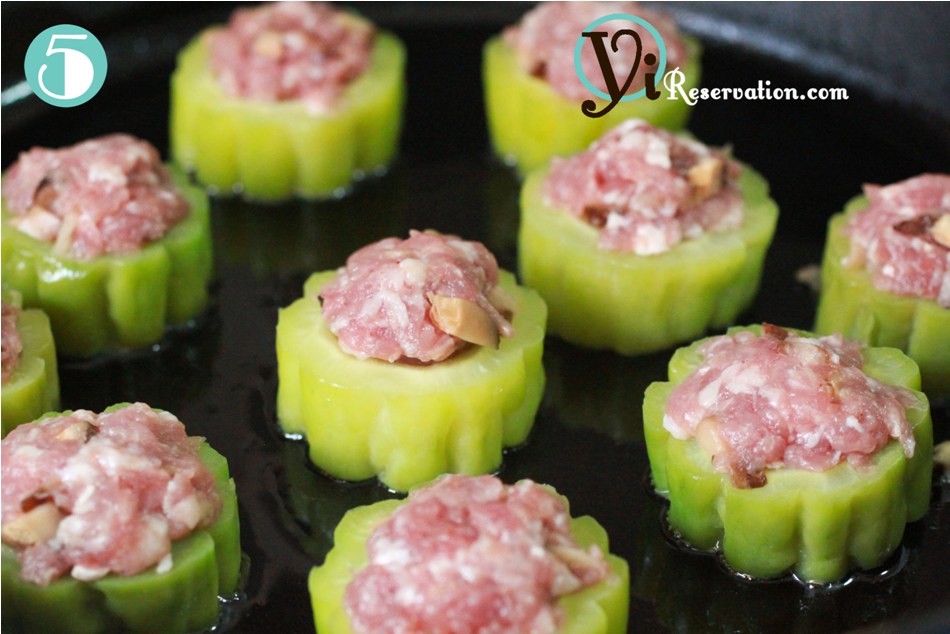 6. In a wok, fry the black bean, sliced chilli, and garlic. Add the stock or water, dark soy sauce, oyster sauce, sugar, pepper. Bring the sauce to boil.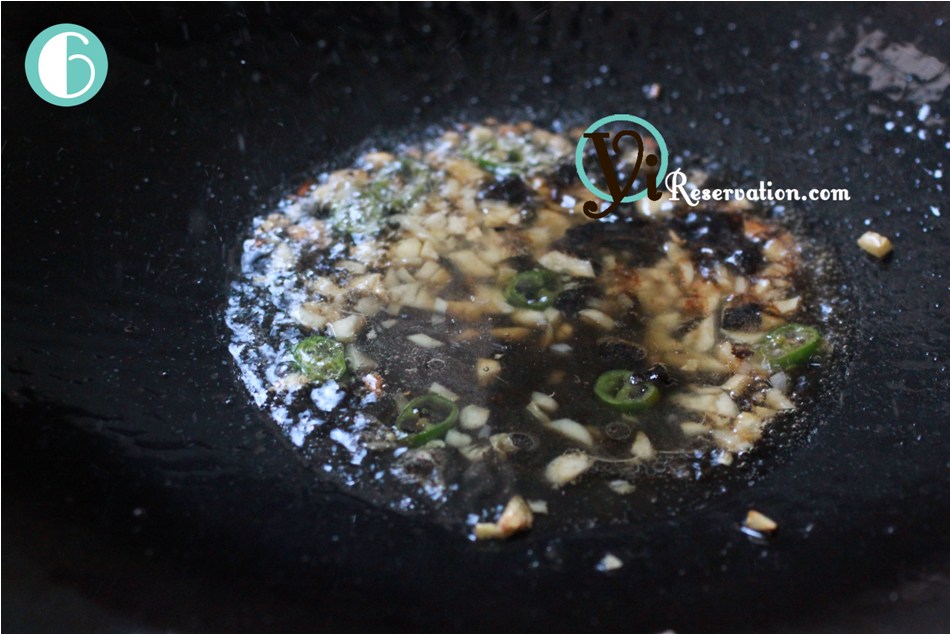 7. Add the pan-fried melon and I sliced shiitake mushroom. Braise it in low heat with lid on until translucent. Add sesame oil and starch to thicken the sauce. Add salty if necessary.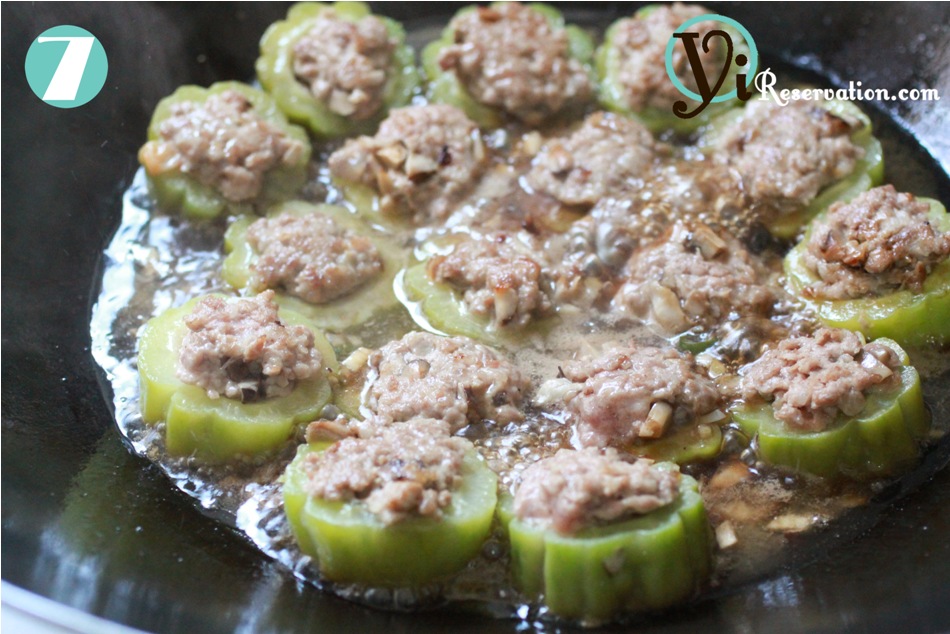 [/stextbox]
If you believe in Chinese food medicine, this will be one of the best medicine you'll have!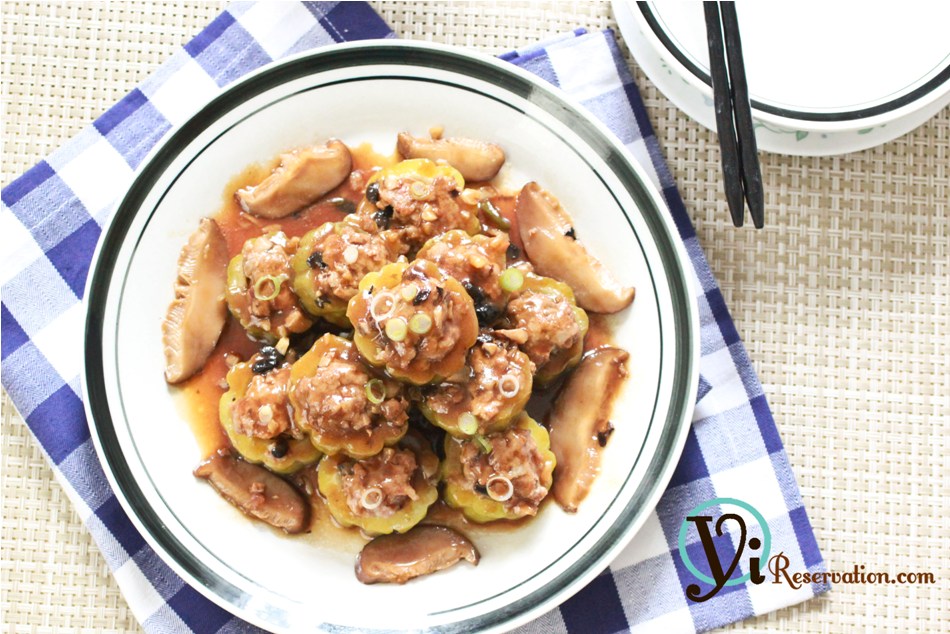 Warning
: Use of undefined constant rand - assumed 'rand' (this will throw an Error in a future version of PHP) in
/home/yirese5/public_html/wp-content/themes/yireservation/single.php
on line
72
Warning
: Parameter 2 to wp_hide_post_Public::query_posts_join() expected to be a reference, value given in
/home/yirese5/public_html/wp-includes/class-wp-hook.php
on line
287