Cucumber Salad in Chinese Garlic Dressing (蒜泥黃瓜)
Warning
: Parameter 2 to wp_hide_post_Public::query_posts_join() expected to be a reference, value given in
/home/yirese5/public_html/wp-includes/class-wp-hook.php
on line
287
M y love for garlic has been well documented on this site. Just take a look at previous posts and you'll  be amazed by how many times that garlic has appeared in my recipes.
Garlic and I share this love-hate relationship. I love to have it in my food as it really adds a lot of aroma to it; at the same time the penetrating garlic breath can become extremely annoying.
What's even worse is that I work with raw garlic a lot of times. Now we are not just talking about mind-boggling bad breadth but some deadly odor that can easily knock out your friends, significant others, vampires, and anyone else that you care to talk to.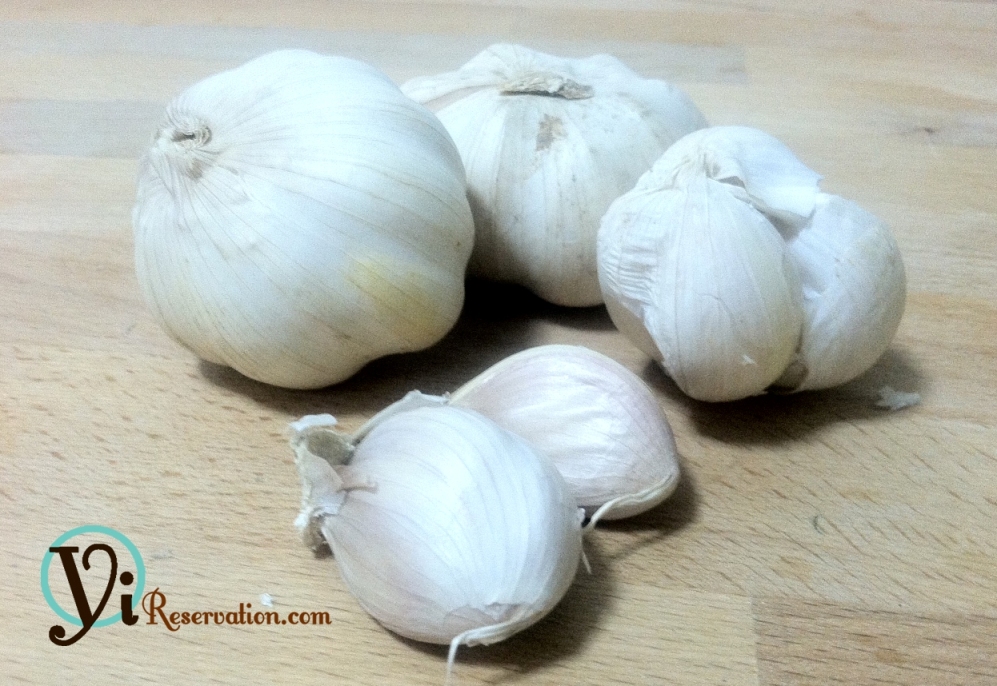 Just in case you are crazy about garlic like me or just can't simply avoid it, here are some tricks that can help you avoid a few casualties:
1. Drink hot green tea while eating garlic (now you know why Chinese restaurants always offer hot tea 🙂
2. Drink lemon juice or add lemon to your water. The lemon juicy has an even stronger smell than the garlic does (in a good way of course)
3. Mix your food with cilantro or parsley which also has a strong scent. This works the same way as the lemon above
4. The simplest solution: always bring your chewing gum with you 🙂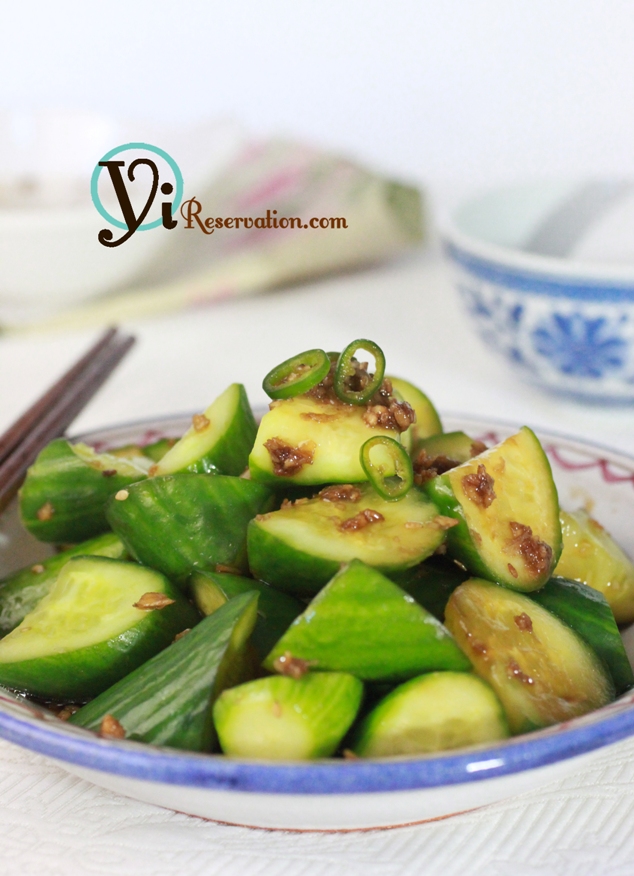 With that said, I am going to share this simple cucumber dish that's loaded with garlic.
This is cucumber salad in Chinese garlic sauce is a perfect dish for the hot summer days. I picked up some Indian cucumbers from a local market. These Indian cucumbers are smaller and more smooth-skinned than your normal breeds. They are perfect for this salad dish because they are can stay crunchy for little longer even soaked in the dressing.
[stextbox id="info" bgcolor="B2FAEE"]
Cucumber Salad in Chinese Garlic Dressing – Ingredients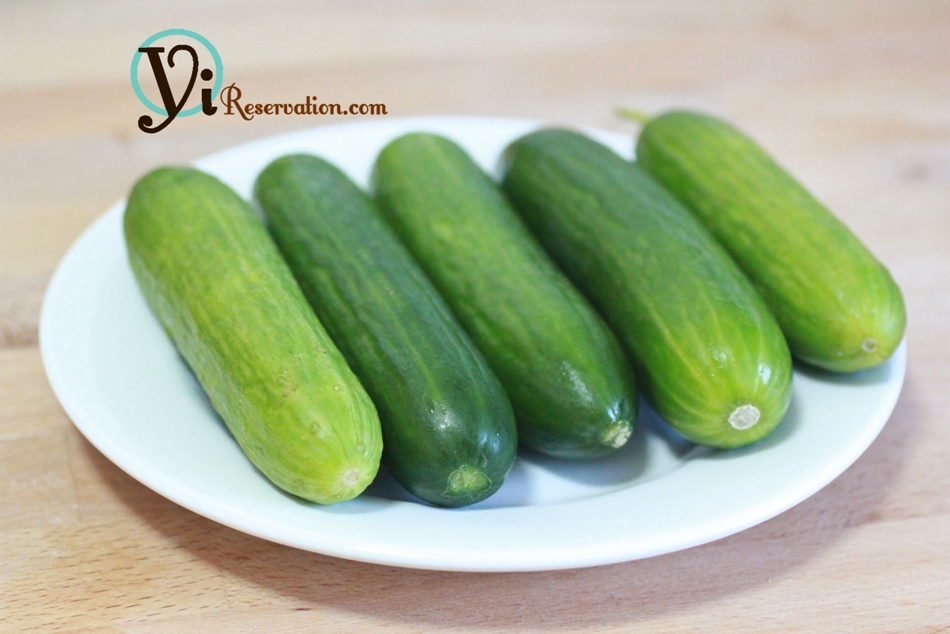 4 Indian cucumbers, about 1lb
For the Garlic Dressing
4 clove Garlic, crushed.
1 tbsp Black vinegar
2 tbsp Soy sauce
1 tsp Sugar
1/2 tsp Sesame oil
1/2 tsp Roasted sesame seeds
Fresh chilli or hot chili oil (optional)
[/stextbox]
[stextbox id="custom"]
Cucumber Salad in Chinese Garlic Dressing – Step By Step
1. Cut the cucumbers to 1 x 1 chunks. The chunks would give you a more substantial texture than the slices.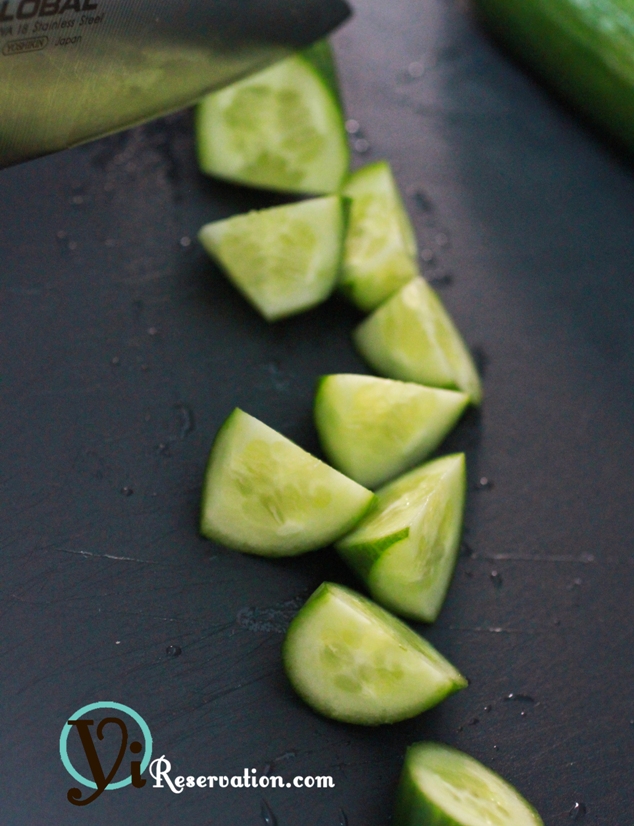 2. The cucumber will lose some water and water down your dressing. If you don't like that, you can sprinkle 1/2 tbsp of salt and mix with the cucumber chunks. Let it sit for half an hour and drain out the excess water.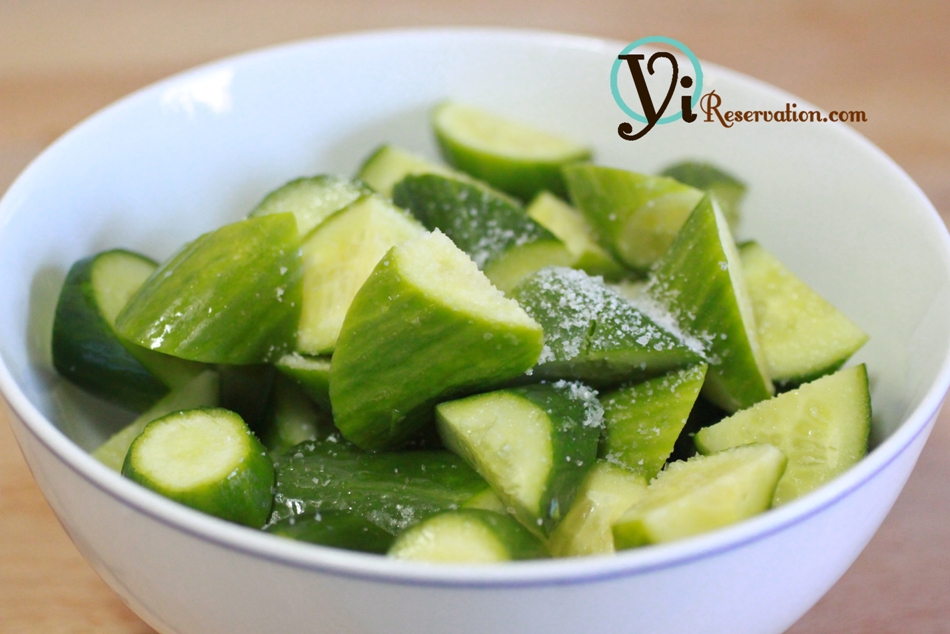 3. To make the dressing, combine the crushed garlic and all other ingredients in a small bowl. Mix well.Add the dressing to the cucumber , toss and serve immediately.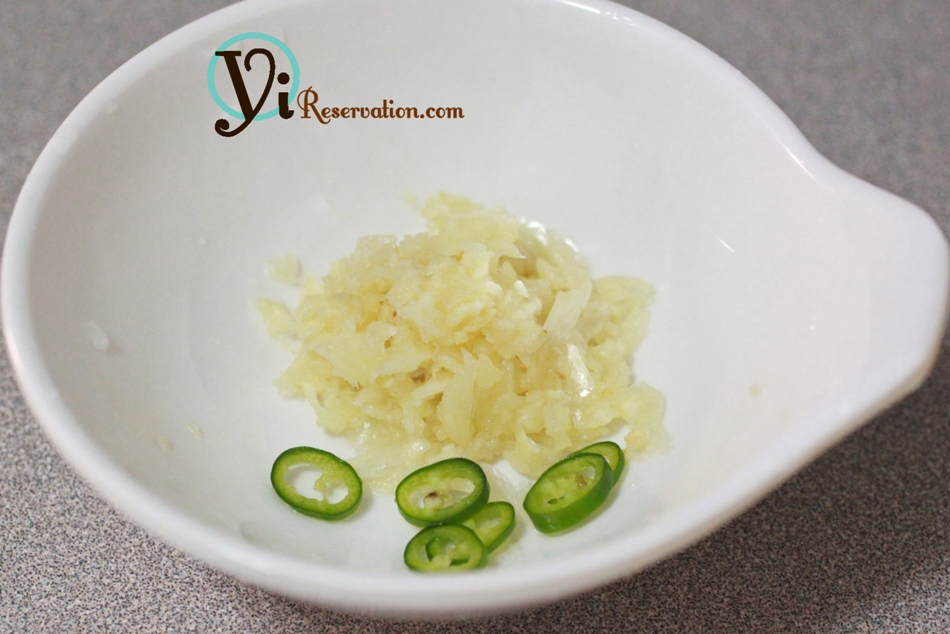 [/stextbox]
PS: My computer has been dying since the virus infection a few weeks ago. That's why I am putting out a short post this week. I promise I'll do a few recipes that are more substantial in the coming weeks with the new computer that's on the way.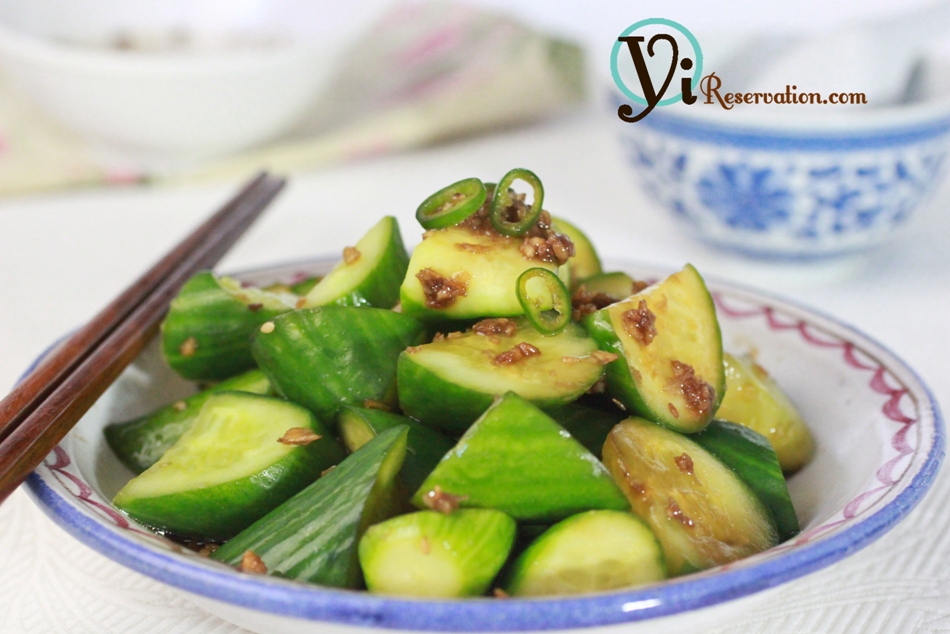 Warning
: Use of undefined constant rand - assumed 'rand' (this will throw an Error in a future version of PHP) in
/home/yirese5/public_html/wp-content/themes/yireservation/single.php
on line
72
Warning
: Parameter 2 to wp_hide_post_Public::query_posts_join() expected to be a reference, value given in
/home/yirese5/public_html/wp-includes/class-wp-hook.php
on line
287