Homemade Tonkotsu Ramen
Warning
: Parameter 2 to wp_hide_post_Public::query_posts_join() expected to be a reference, value given in
/home/yirese5/public_html/wp-includes/class-wp-hook.php
on line
287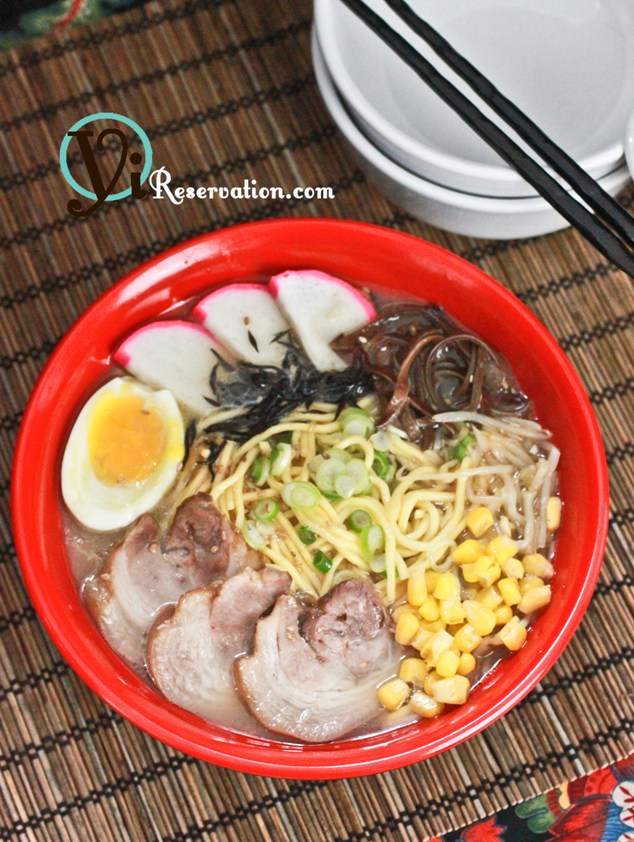 *update 11/2016 – at the time this post was written, I was just learning how to make tonkotsu ramen. Over the years I've improved my techniques through practice and my ramen popup in NYC. However, until I write an updated recipe, this post serves a good intro to the world of ramen.
It is almost impossible to not known the existence of Japanese ramen in New York City. With ramen shops literally on every street and cult followings of hot shops such as Ippudo and Toto, the latest ramen boom has helped popularize this Japanese comfort  soup noodle dish in the Big Apple.
While my obsession to ramen started several years ago, I did not have the courage to cook my own bowl of noodle until one year ago after eating a bowl of ramen that had more sodium than my whole week's sodium intake combined. I decided to make a bowl of noodle that had just right amount of salt so I could actually enjoy the wonderful soup.
Making ramen at home is not for the faint of heart as it is extremely time consuming. Another challenge is that the authentic ramen recipes are scarce on the internet so you  have to rely on your own palate to determine what and how much ingredients to use.
The konkotsu ramen featured on this post is from one of my earlier attempts. This is by no mean a full recipe but rather something I'd like to share and get some feedback. I'd love to hear suggestions from all you ramen frenetic on how to improve the recipe.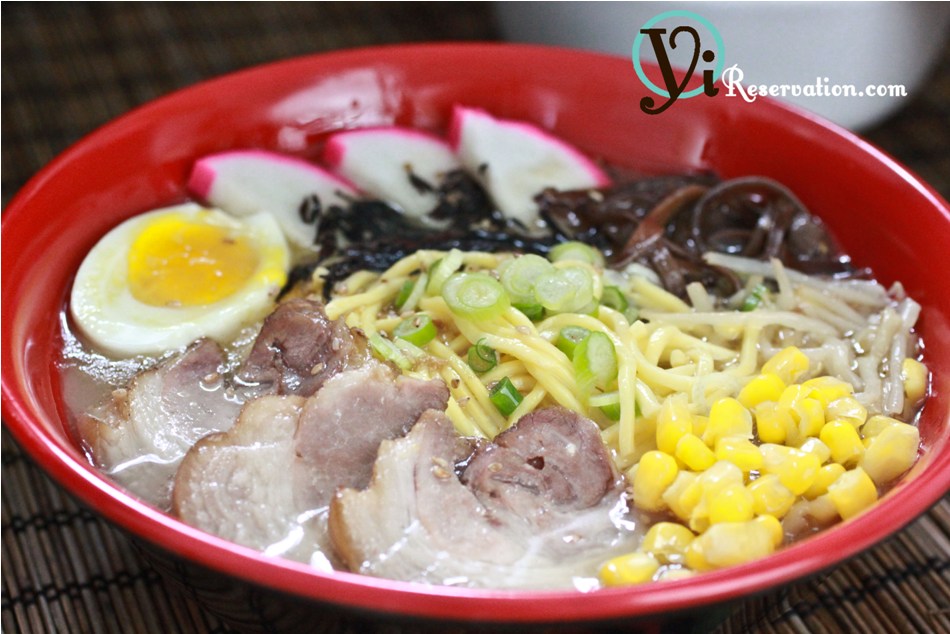 Tonkotsu soup base is my personal favorite. This pork-bone based soup is milky, lip-sticking, reamy, thick, and full of intense pork flavor. Knowing nothing about making this soup I combine some of the recipes I found such as this one with my own ramen eating experience from various ramen shops.
The Soup Base
The pork-bone soup is the soul of this ramen. Although tonkotsu broth is all made of pork bones, I notice that each ramen shop adds their own variation to the soup. May it be a hint of smoky flavor or a subtle vegetable taste this extra flavor provides a balance to richness of the pork broth.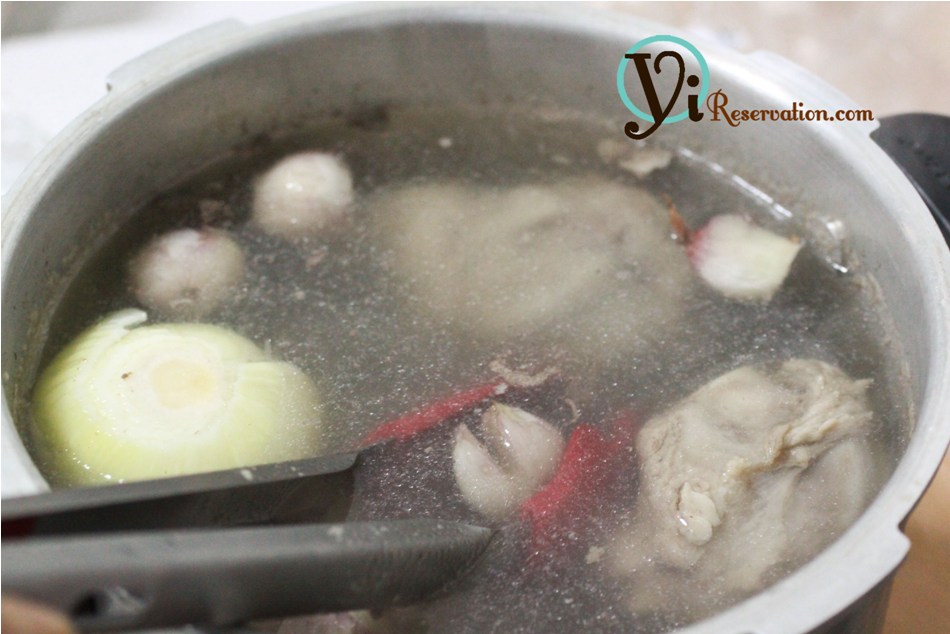 In my tonkotsu soup, I use a lot of marrow-rich pork shin bones. I also add pig's trotters to increase the thickness and some chicken bones. To flavor the soup, I add fried shallot, scallions, garlic, ginger, onions, whole white peppercorn, and shiitake mushroom.
The creamy and opaque soup is achieved when the soup is boiled long enough so that all the fat, collagen, and bone marrow are completely broken down and emulsified.
Needless to say this process takes a long time. Some suggest 8 hours as absolute minimum while others go for as many as 60 hours as if cooking gas is free.
My finding is that if you boil over medium heat with a lid on, the soup starts to turn milky after about 4 hours. I let it boil for another 3 hours to fully extract the flavor from each ingredient. During the boiling, I periodically stir the soup, remove the gunk, and add more water.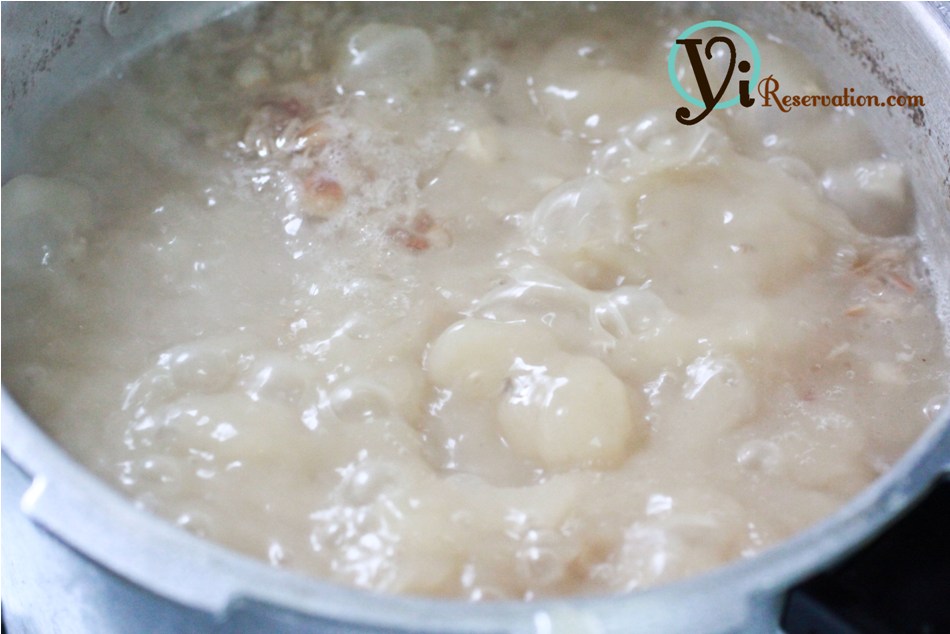 Once the boiling is done. You first want to go ahead and remove all the ingredients from the soup. Then you also want to remove all the excess fat. To do that I normally cool it down and stick it to the fridge overnight so the fat and liquid will be solidified. Next day I just simply need to remove the top layer which is the fat only.
Now the soup is good to go.
The Meat
Kontotsu ramen is traditionally topped with Japanese chatsu which is braised or roasted pork in soy sauce braised seasoning. On this very attempt, I braise my pork using a Chinese recipe called red-cooked pork. It's basically pork based in soy sauce, cooking wine, and some dry herbs. To my surprise the pork goes very well with the ramen.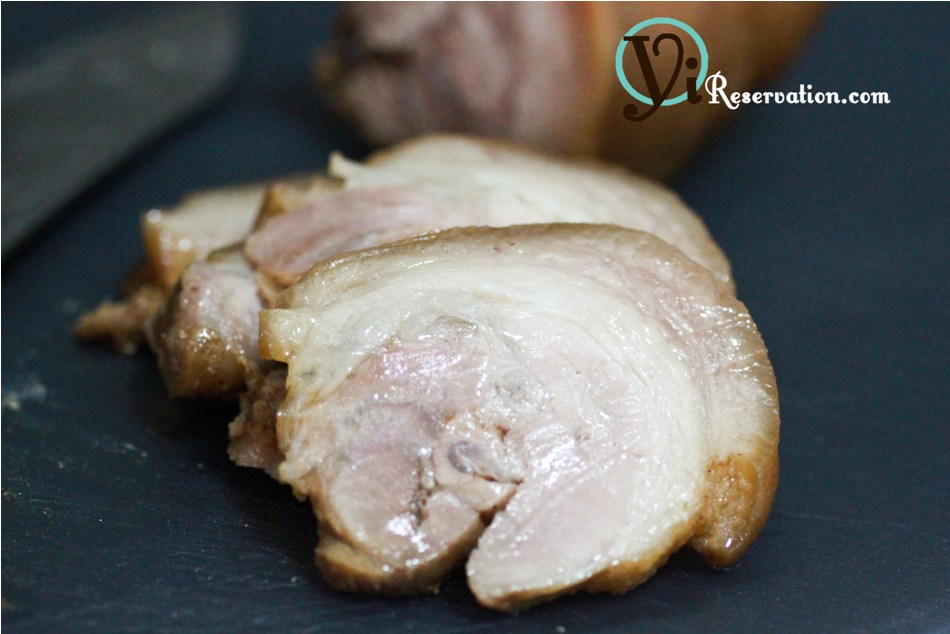 Other Toppings
I like my ramen with many different kinds of toppings at once. Soft-boiled egg is something I'd always want in my ramen. My perfect version of soft-boiled egg is soft egg white with a creamy egg yolk that is 1/3 solid and 2/3 liquid.
Besides the egg, I have tried other toppings which are listed below:
Bean sprouts
Corn
Dried seaweek
Fish cake (Naruto)
Picked gingers
Seasoned bamboo
Seaweed
Scallions
"Wood ear" mushroom
The Noodle

Noodles with different thickness and curvature are used in ramen. Most of the ramen shops make their own in house noodle to suite their broth. My personal favorite noodle for Konkotsu ramen is medium thickness curly noodle. The medium thickness makes it easier for the flavor to penetrate while still hold the firm texture. The curly shape helps to get some soup with each bite.
Unfortunately at the time of this attempt I can only find a thicker noodle from an Asian supermarket.
To Assemble
Add the hot pork-bone broth to a large noodle bowl. Flavor it with sea salt to your taste. You can also flavor the soup with miso.
Add cooked noodle to the soup and gently mix the noodle with the soup.
Finally add the toppings of your choice.
By the way it is perfectly fine to slurp up the noodle when you are at a Japanese ramen shop so feel free to do so if you feel like it 🙂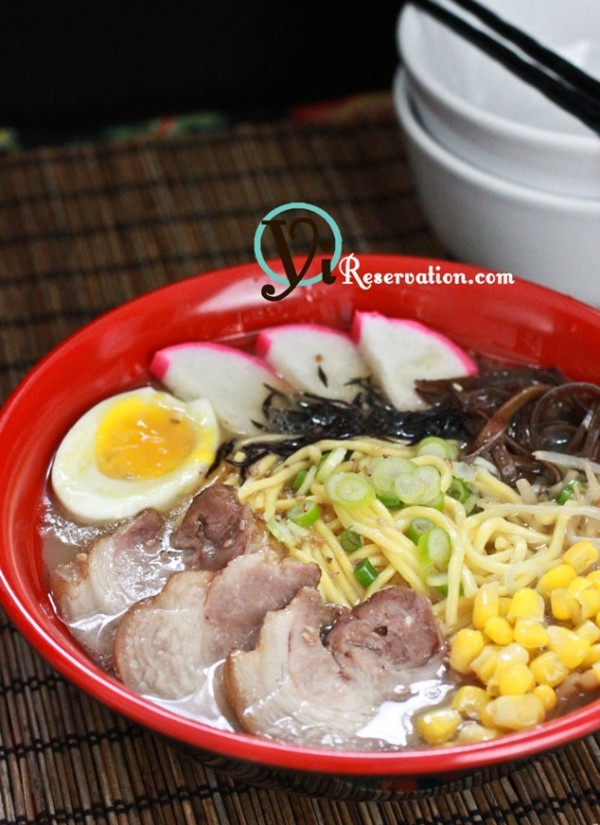 Warning
: Use of undefined constant rand - assumed 'rand' (this will throw an Error in a future version of PHP) in
/home/yirese5/public_html/wp-content/themes/yireservation/single.php
on line
72
Warning
: Parameter 2 to wp_hide_post_Public::query_posts_join() expected to be a reference, value given in
/home/yirese5/public_html/wp-includes/class-wp-hook.php
on line
287