Chinese Hot Pot Part I (火鍋) – An Introduction
Warning
: Parameter 2 to wp_hide_post_Public::query_posts_join() expected to be a reference, value given in
/home/yirese5/public_html/wp-includes/class-wp-hook.php
on line
287
This is Part I of the Hot Pot Series. Here are the other posts in this series:
Part II – Sichuan Spicy Hot Pot
Part III – Clear Soup Hot Pot
Part IV – Quick and Easy Sichuan Spicy Hot Pot
"OK, just use the chopsticks," explained by my parents, "and bring it in and out of the boiling broth like this for 9 times." I quietly nodded as they demonstrated how to cook beef tripe at my first hot pot dinner. I was barely tall enough to see what's inside of that roaring pot.
I never thought that very first hot pot lesson would mark the start of my lifelong obsession of hot pot. Just like how I never thought that one day I'd introduce this Chinese specialty to my readers on my own website…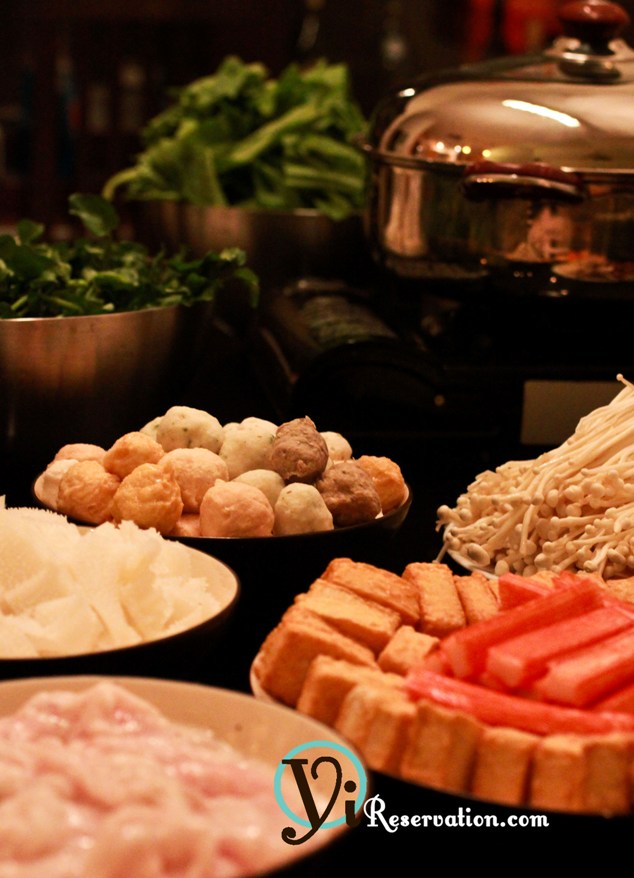 Much like the Shabu-Shabu in Japan and fondue in Western cooking, Chinese hot pot, a.k.a. huo guo (火鍋), is a group dining activity around the table with a pot of boiling broth in the middle over a gas stove. Friends and families cook the raw ingredients of their liking in this communal pot of broth while chitchat, laugh, and enjoy each other's company by the tableside.  It is very popular way to eat especially in the winter time such as now!
The origin of hot pot dates back to over 1000 years ago. Over the years, many regional flavors have been developed. To name a few there are lamb hot pot from Northern China, seafood hot pot from Southern coastal China, and lastly the spicy chili hot pot from the Sichuan region.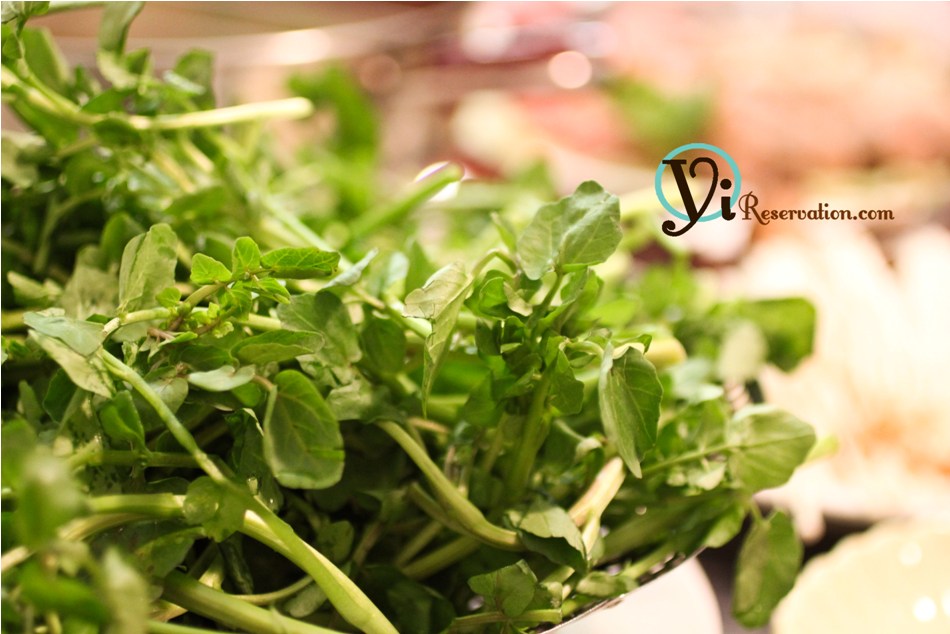 Hot pot is an indispensable part of the Sichuan cuisine. In the city Chongqing, formerly part of Sichuan province and the place I grew up, spicy hot pot is the single most popular dish in the region. There are so many hot pot restaurants on the street of Chongqing that people believe you smell the hot pot in the air on the street.
What makes the spicy Sichuan hot pot so famous is that it puts significant focus on the soup base than most of its counterparts. The fragrant soup base consists of an oil-stock mixture prepared with massive amount of chili, Sichuan peppercorn, and aromatic species which are kept as top secret by each hot pot restaurant owner.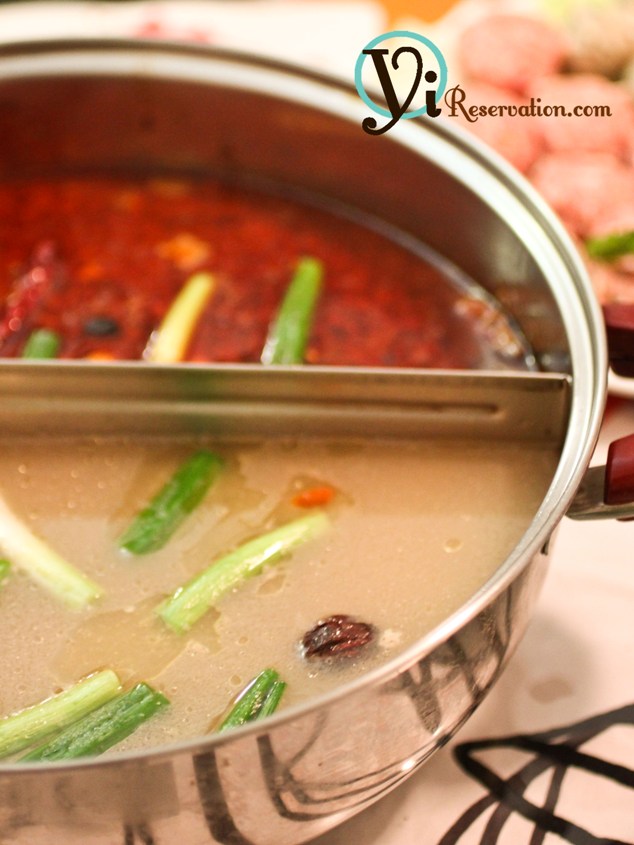 Growing up eating Chonqing hot pot, I have always favored the spicy version over any other variations. Just the smell of that chili aroma get me really excited and I normally go crazy when I do eat it. However, when I make my hot pot at home in New York, I always do a half spicy half non-spicy to accommodate the people who can't handle the heat.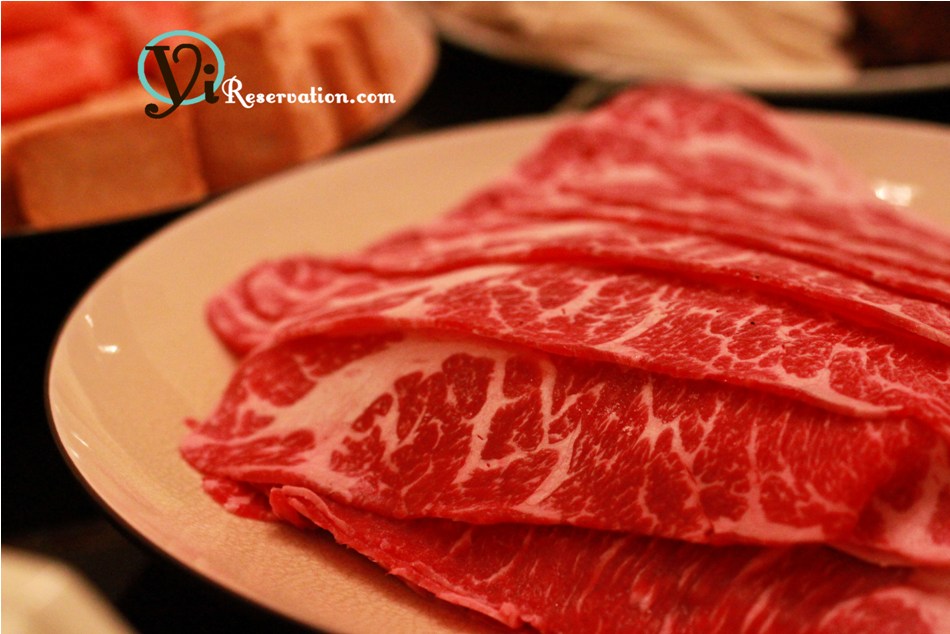 Although in China, people nowadays cook all sorts of edibles in hot pot, the ingredients in the States are somewhat limited. Regardless the flavor of your hot pot, these are some of the most common ingredients you'll see on the table:
Popular Ingredients
Protein:

Beef, Lamb, Pork, Chicken
Shrimp
Fish
Shellfish,
Quail egg
Beef Tripe
Sausage
All kinds of balls (beef, pork, fish, shrimp)
Fish tofu

Vegetables:

Watercress,
All kinds of mushroom
Bean sprouts
Spinach
Bok Choy
Tofu and tofu skin
Pumpkin
Bamboo
Seaweed

Starch:

Rice
All kinds of noodles
Rice cake
Potatoes
Yam

Drinks:

Tea
Herbal tea
Water,
Juice,
Soda
Milk
Soy milk
Cooking and eating the hot pot is easy. You simply cook the ingredients in the pot and enjoy the food with or without a dipping sauce. For ingredients that cook quickly such as shaved beef or beef tripe, you will have to hold the food using your chopsticks and cook it to the right doneness. For those who are not too confident of their chopstick skills, a small mesh drainer can make it easier to find that needle in the sea.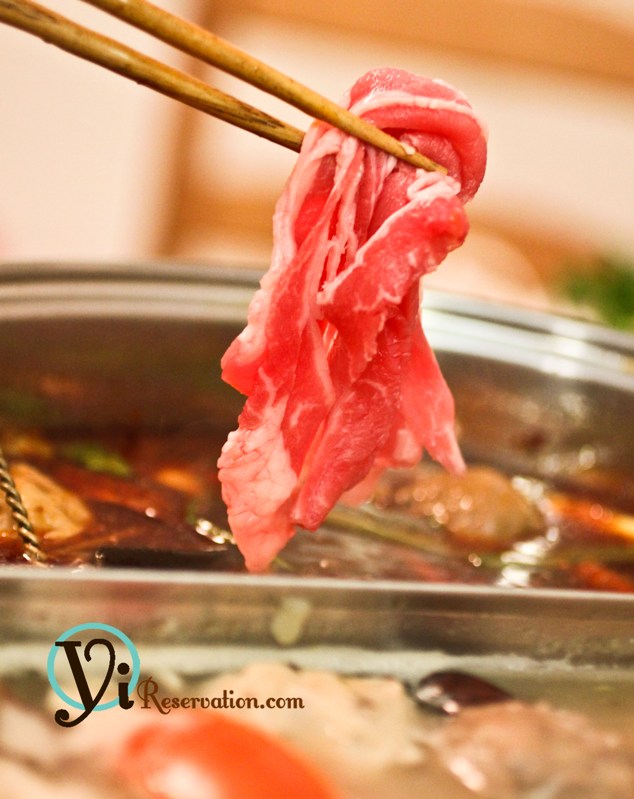 A word of caution, since the food is cooked in the boiling broth, you should never ever eat the cooked ingredient right out of the pot. To avoid mouth burn or worse esophagus damage (trust me it really hurts), you should always let the food sit in your bowl until the temperature is lowered.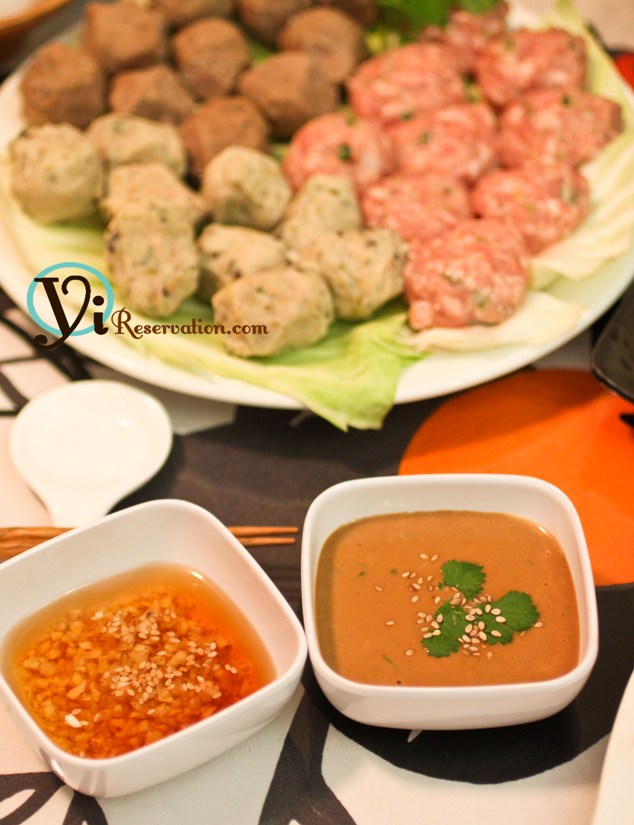 As you can see, hot pot might not be the perfect dining experience for everyone. If you don't know your chopsticks well or don't like the idea of sharing a pot with other people, perhaps hot pot isn't really for you.
However, if you are interested in learning more about hot pot and perhaps you would like to prepare it yourself at home, please book mark this page and stay tuned. I will post the second installment of the Chinese hot pot series with a mouth-watering Sichuan chili hot pot recipe!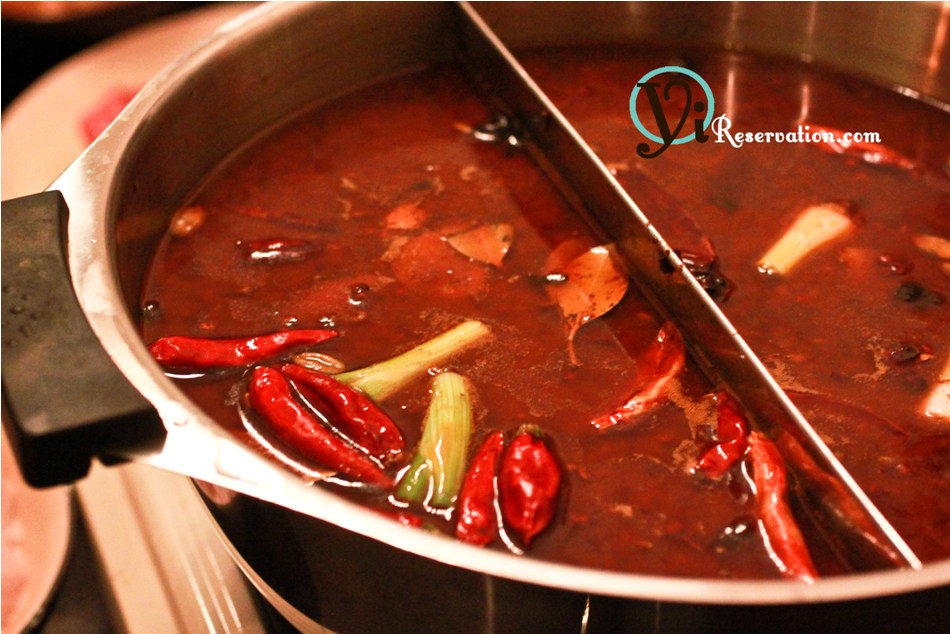 Curtsey of my friend Jim C. for some of these pictures!
Warning
: Use of undefined constant rand - assumed 'rand' (this will throw an Error in a future version of PHP) in
/home/yirese5/public_html/wp-content/themes/yireservation/single.php
on line
72
Warning
: Parameter 2 to wp_hide_post_Public::query_posts_join() expected to be a reference, value given in
/home/yirese5/public_html/wp-includes/class-wp-hook.php
on line
287