Uni Soba Martini
Warning
: Parameter 2 to wp_hide_post_Public::query_posts_join() expected to be a reference, value given in
/home/yirese5/public_html/wp-includes/class-wp-hook.php
on line
287
I have been eating Japanese food since I took my first bite into a piece of sushi over 10 years ago. However it was until I moved to New York that I realized how little I knew about Japanese cuisine.
Likewise, it was after I moved to New York that I started to cook Japanese food at home. I have explored dishes such as this simple Salmon Sashimi Bowl or a hearty Tonkosu Ramen or this Mochi for a treat.
Dining out in a Japanese restaurant in New York has expanded my knowledge of Japanese food beyond the basic sushi, udon, teriyaki, and etc. Each of these dining experiences helps me discover something new. One of these experiences was my recent introduction to a sashimi delicacy called Uni also known as sea urchins.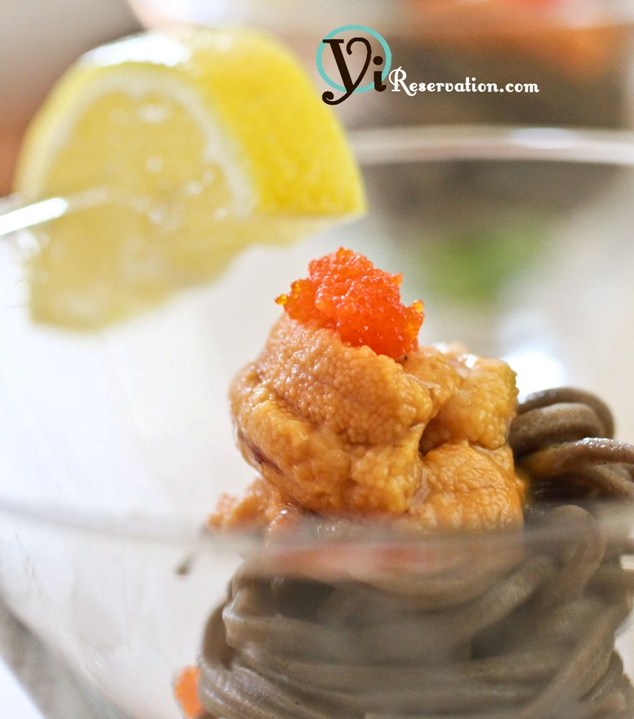 Uni is not for any sushi/sashimi eaters. It has this distinct taste of ocean and very creamy texture. Just put one piece in your mouth and feel the fresh morning breeze from the ocean while the Uni melts away in your mouth like fine butter.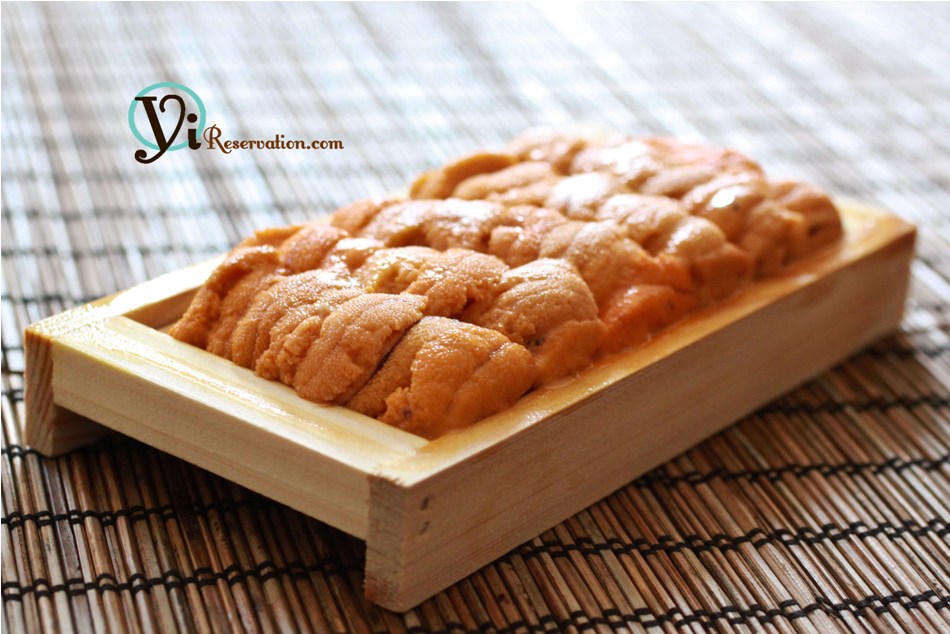 In the restaurant, Uni is normally served as sashimi or used in sushi. It can get quite expensive if you want to fill your tummy with a big Uni meal. However, if you can get your hands on a tray of fresh Uni from a seafood market, you can immediate eat it out of the package – with a considerably cheaper price tag.
When I eat Uni at home I like to pair Uni with sushi rice to make a Uni rice bowl. If I am in the mood for a Uni tapas style dish I'd substitute the rice with soba noodle to make Uni soba martini. The texture of soba goes well with the creamy Uni. It is a fantastic appetizer to serve with some sake just before your big meal. And it is so easy to make!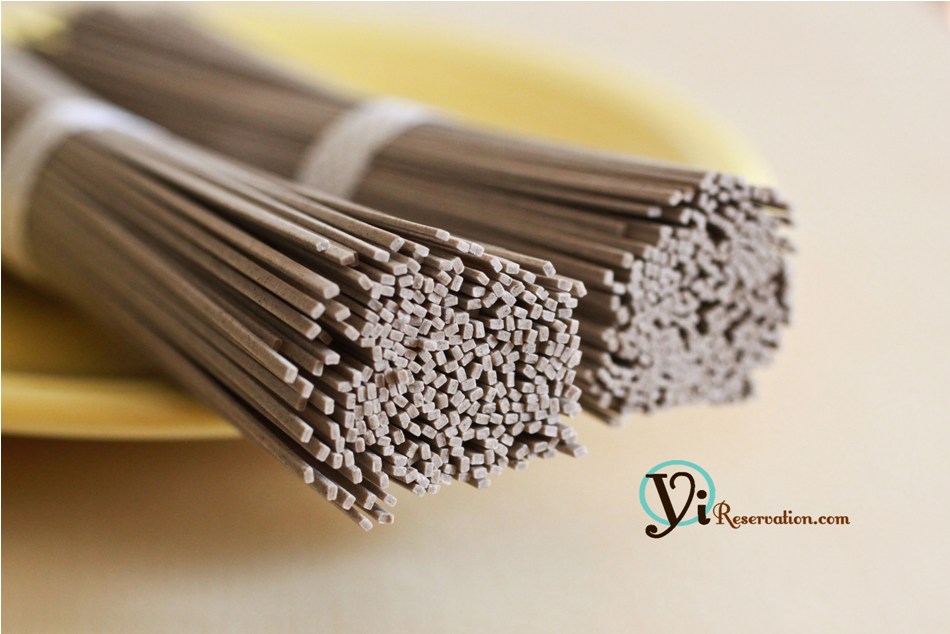 Like many Japanese dishes the freshness of the ingredients is the key to success. If you have a hard time finding the Uni in your area, try this salmon sashimi rice bowl instead!
[stextbox id="info" bgcolor="B2FAEE"]
Ingredients (8 servings)
1 tray Fresh Uni (about 16 pcs)
1 bunch soba
2 tbsp Flying fish roes (Tobikko)
2 tbsp Soy sauce
1 tsp Wasabi paste (use more if preferred)
1 tsp Lemon juice
Fresh lemon wedges for decoration
½ tsp roasted Sesame seeds (optional)
[/stextbox]
Direction:
First, make the sauce by combining the soy sauce, wasabi, lemon juice, and sesame seeds in a bowl and mix well. I like to use wasabi in my sashimi. Skip this step if you prepare to enjoy your sashimi without the sauce.
Cook the soba noodles to al dente. About 3-4 minutes. Drain the water and wash the noodles in a cold running water to get rid of slimy texture. Drain the cold water.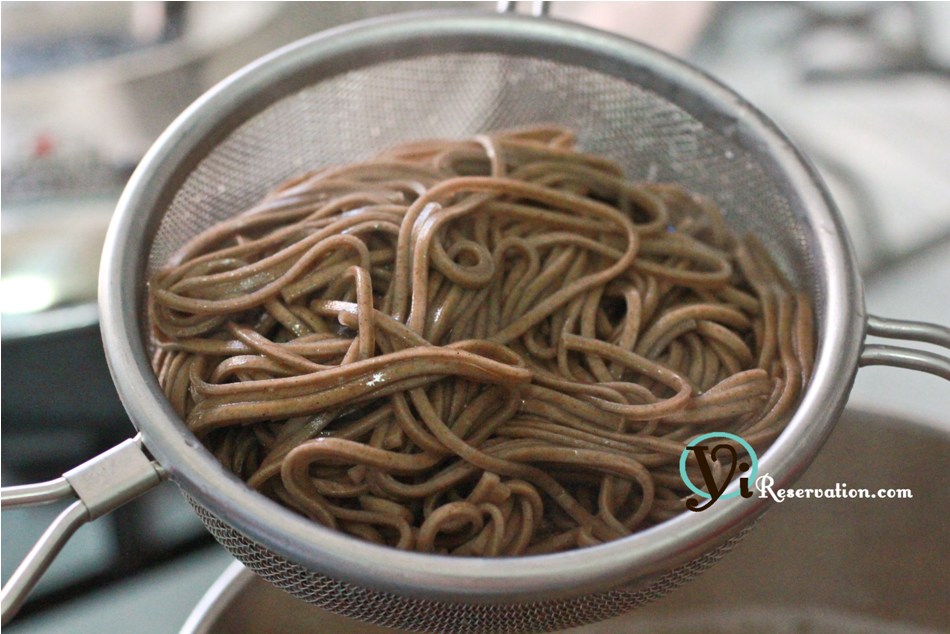 In a martini glass, place a small roll of soba noodles on the bottom. Brush some of the sauce on the noodles. Gently place two pieces of Uni on top of the noodles. Be careful not to break it as it is very delicate. Give the Uni a light brush of the sauce. Place some flying fish roe on top of the Uni (optional). Lastly decorate the martini glass with a fresh lemon wedge.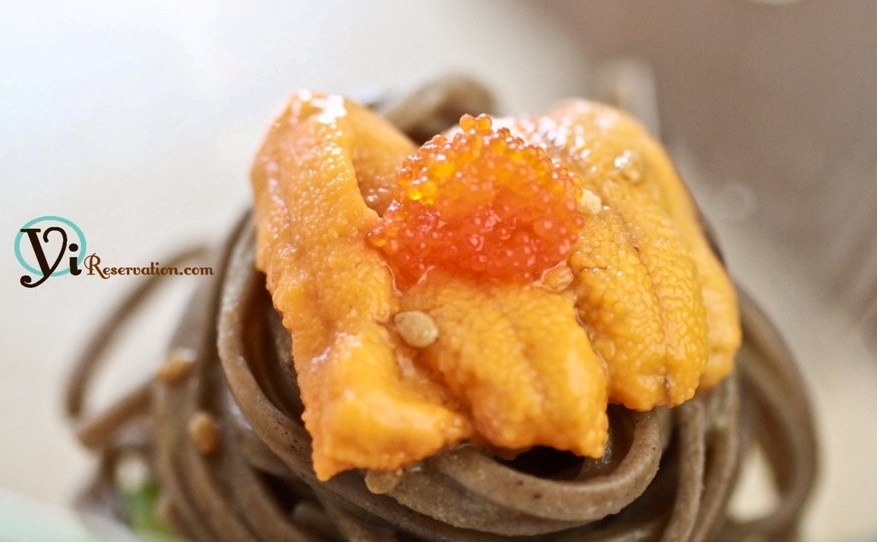 Bon Appetite!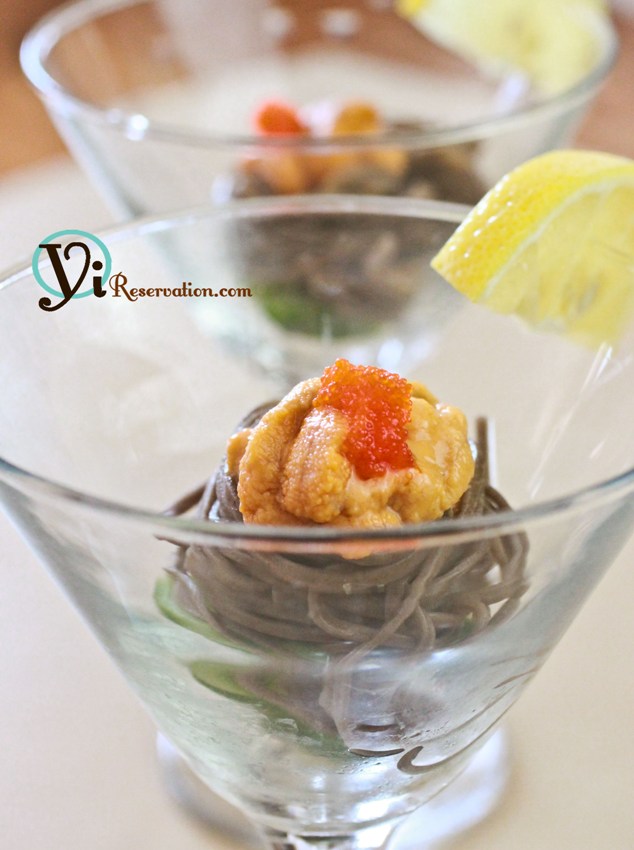 Warning
: Use of undefined constant rand - assumed 'rand' (this will throw an Error in a future version of PHP) in
/home/yirese5/public_html/wp-content/themes/yireservation/single.php
on line
72
Warning
: Parameter 2 to wp_hide_post_Public::query_posts_join() expected to be a reference, value given in
/home/yirese5/public_html/wp-includes/class-wp-hook.php
on line
287