Clam in Chinese Wine Sauce (家常米酒炒蜆)
Warning
: Parameter 2 to wp_hide_post_Public::query_posts_join() expected to be a reference, value given in
/home/yirese5/public_html/wp-includes/class-wp-hook.php
on line
287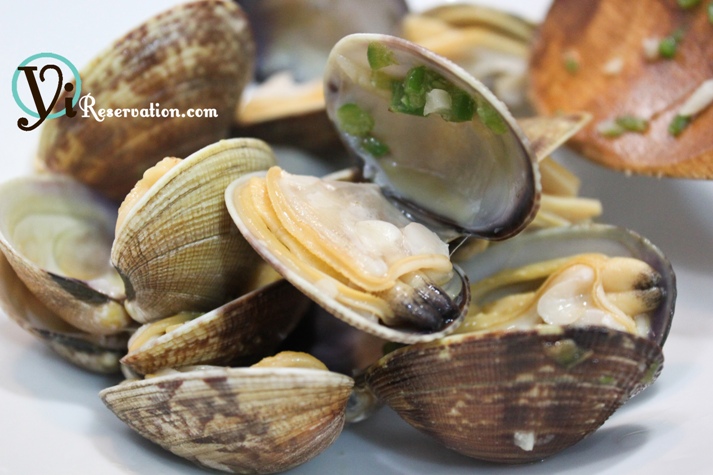 Maybe it's a natural biological response or a well taken picture from a food blog, I found myself having this crave for seafood that just can't be satisfied by other substitutes. So I went to a supermarket searching for some fresh shrimp for the while boiled shrimp dish. Instead, I picked up these marvelous fresh littleneck clams that I could not resist. The end result is a simple and delicious plate of claim in Chinese wine sauce.
When it comes to choose live clams, you should always go for the ones with shells tightly closed. If there is a small opening, try tapping against another clam. If the shells close quickly, it is a keeper.
How to clean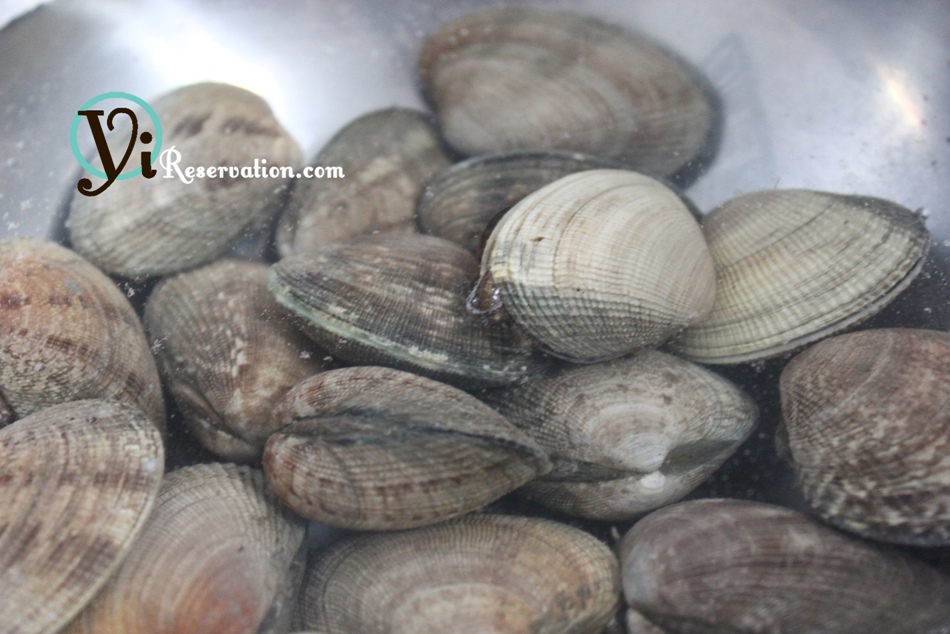 Once you have the fresh clams, the next critical task is to clean them well ( it only took one drop of sand to ruin my shellfish dinner sometime ago). The first thing I do is to soak the clams in salt water for 1 hour. When the clams are exposed to water other than seawater, they start to filter out the salt water and sand inside their body. If you use plain water, the calms will split out salt water and sand faster but you are also running the risk of killing them. To make the sand water, I normally dissolve salt in water in 1 tsp : 3 cups ratio. After the clams become sand-free, use a brush to scrub off any additional sand on the shells.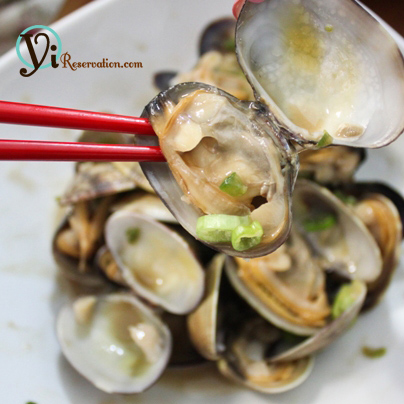 This recipe is adapted from Alice's mother, a Cantonese home cooking expert. Read on to find out on how to turn your clams into a delicious dish in just a few simple steps. This dish goes very well with bread and rice.
[stextbox id="info" bgcolor="9fdfd9″]Ingredients/Condiments
1lb Little neck clam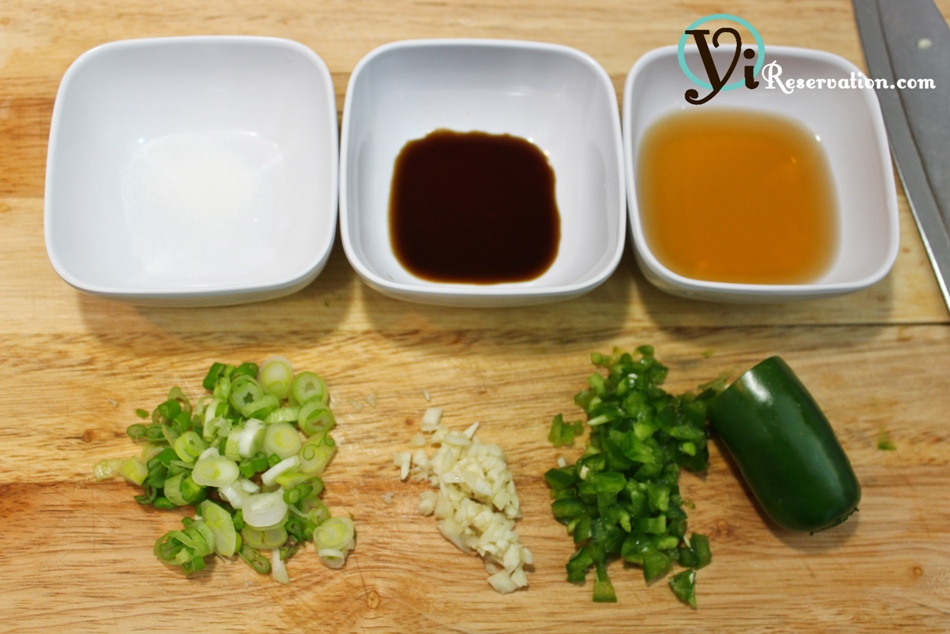 2 clove Garlic, minced
1/2 Jalapeno pepper, chopped
1/2 cup Cooking wine or white wine.
1 tsp Sugar
Soy suace to taste (about 1tsp)
Chopped scallion for garnishing[/stextbox]
[stextbox id="custom"]Step-by-Step
1. Blanche the clams in boiling water. Take them out immediately when they start to open up (about 30 seconds or so). This step is to get rid of any leftover sand on the shells.
2. Drain the blanched clams in a strainer. Make sure you don't pour out the water to the strainer as you would pour back all the sand in the water.
3. Over medium heat, stir fry the garlic and pepper in 1 tbsp of cooking oil until fragrant. About 30 seconds.
[nggallery id=48]
4. Add the clams and sugar. Quickly stir to mix. Cook for 30 seconds.
5. Add cooking wine or white wine to the clams. Cover with a lid and let it steam for 2 – 3 minutes.
6. Most clams should be wide open. Discard the clams that have shells close (they were dead). Add soy sauce if needed. Thicken the sauce with corn starch. Garnish with scallions.
[nggallery id=49][/stextbox]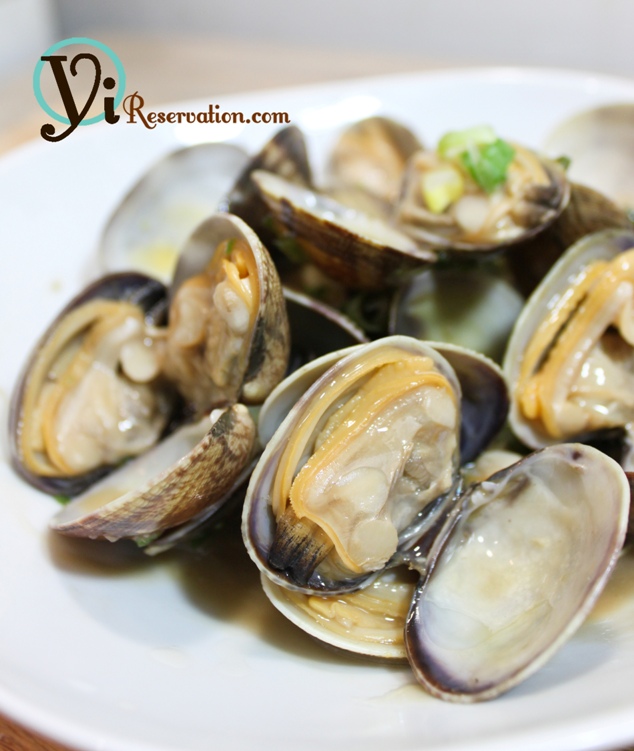 Warning
: Use of undefined constant rand - assumed 'rand' (this will throw an Error in a future version of PHP) in
/home/yirese5/public_html/wp-content/themes/yireservation/single.php
on line
72
Warning
: Parameter 2 to wp_hide_post_Public::query_posts_join() expected to be a reference, value given in
/home/yirese5/public_html/wp-includes/class-wp-hook.php
on line
287