Peanut Butter in Your Heart Chocolate Cookies (心軟花生醬曲奇)
Warning
: Parameter 2 to wp_hide_post_Public::query_posts_join() expected to be a reference, value given in
/home/yirese5/public_html/wp-includes/class-wp-hook.php
on line
287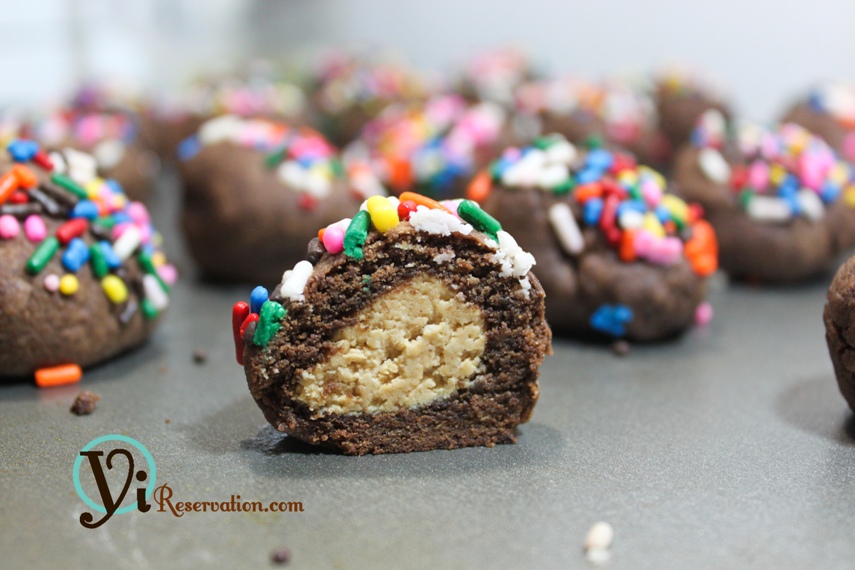 Following the huge success of that famous Asian dessert appeared on Yi Reservation sometime ago, my guest pastry chef Alice C is coming back again with some more promising sweets. This time, she is bringing us some delicious homemade Peanut Butter in Your Heart Chocolate Cookies.
Since I am not a fan of peanut butter, I resisted trying these cookies at first. However after a few bites which led to devour of 4 pieces of them, I was fully convinced by the merit of these melt-in-your-mouth peanut-buttery sweets. For those of Reese's Peanut Butter Cup Cookie lovers, this is a great alternative with more flexibility on sweetness and softness.
[stextbox id="info" bgcolor="9fdfd9″]Ingredients For the Dough
½ cups All purpose flour
½ cup Unsweetened cocoa powder
½ tsp Baking soda
½ cup or 1 stick Unsalted butter, softened
½ cup Sugar
1 Large egg
¼ cup Peanut butter
1 tsp Vanilla extract
For the Peanut Butter Filling
½ cup Peanut butter
¾ cup Powder sugar, sifted[/stextbox]
[stextbox id="custom"]Instructions
To make the cookie dough, combines the all dry ingredients ( flour, cocoa powder, and baking soda) in a bowl and briefly mix. Set aside.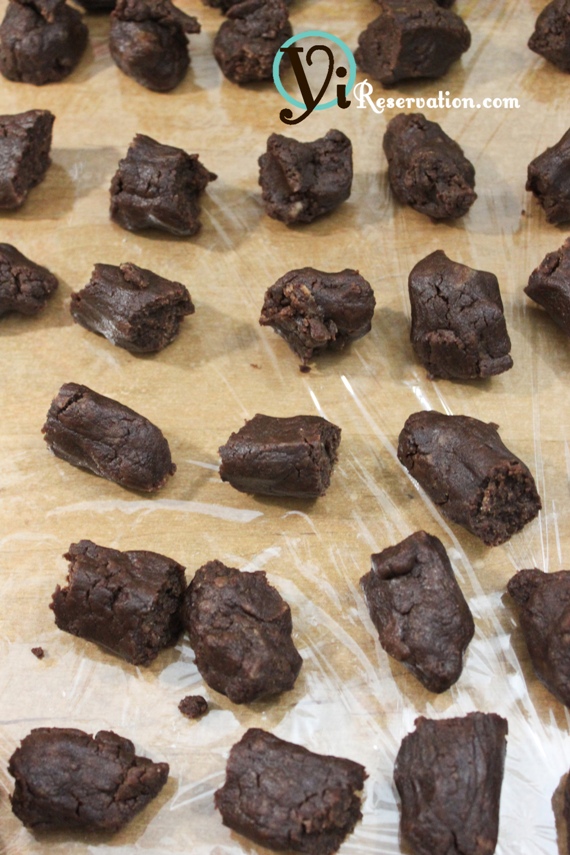 Mix the butter using a mixer and gradually add sugar and ¼ cup peanut. Then add egg, vanilla extract and mix until smooth.
Combine the butter mixture with the flour mixture and mix well. Shape the dough into a log about 1 inch in diameter. Cut the log into 1 ¼ inch long pieces.
To prepare for the filling, mix the powder sugar with peanut butter until smooth. Roll the dough into a ½ inch log and cut into ½ inch long pieces. Roll each log piece into a ¾ inch ball.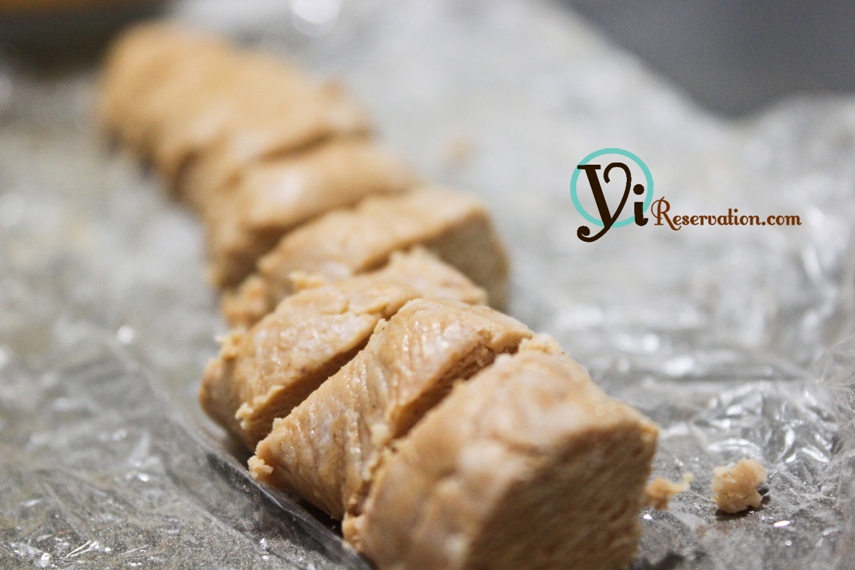 [/stextbox]
Before you move onto the cookie making steps, remember to pre-heat your oven to 350F (or 177 C)
[stextbox id="custom"]Ste-by-Step
1. Roughly roll the dough into a ball and flatten it
2. Top the dough with a peanut butter filling ball.
3. Wrap chocolate dough by folding two sides at a time.
[nggallery id=51]
4. Completely wrap the dough to cover the filling. Shape it into a ball
5. Dip one side of the ball into rainbow sprinkles to get as much sprinkles as possible.
6. Place the dough balls on a non-stick baking sheet. Bake for 8 minutes at 350F. The surface of the cookies may appear slightly cracked.[nggallery id=52][/stextbox]
Cool down the cookies over a cooling rack. These are best served when still a little warm. If you have any leftovers store them in the room temperature for until to 3 days (sorry they just don't stay forever without preservatives).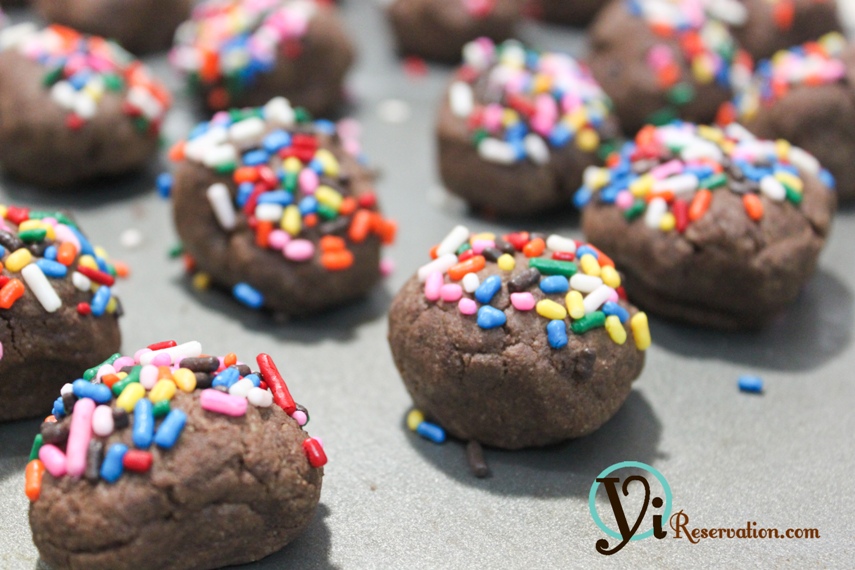 Warning
: Use of undefined constant rand - assumed 'rand' (this will throw an Error in a future version of PHP) in
/home/yirese5/public_html/wp-content/themes/yireservation/single.php
on line
72
Warning
: Parameter 2 to wp_hide_post_Public::query_posts_join() expected to be a reference, value given in
/home/yirese5/public_html/wp-includes/class-wp-hook.php
on line
287