The Best Indoor Grilling Experience
Warning
: Parameter 2 to wp_hide_post_Public::query_posts_join() expected to be a reference, value given in
/home/yirese5/public_html/wp-includes/class-wp-hook.php
on line
287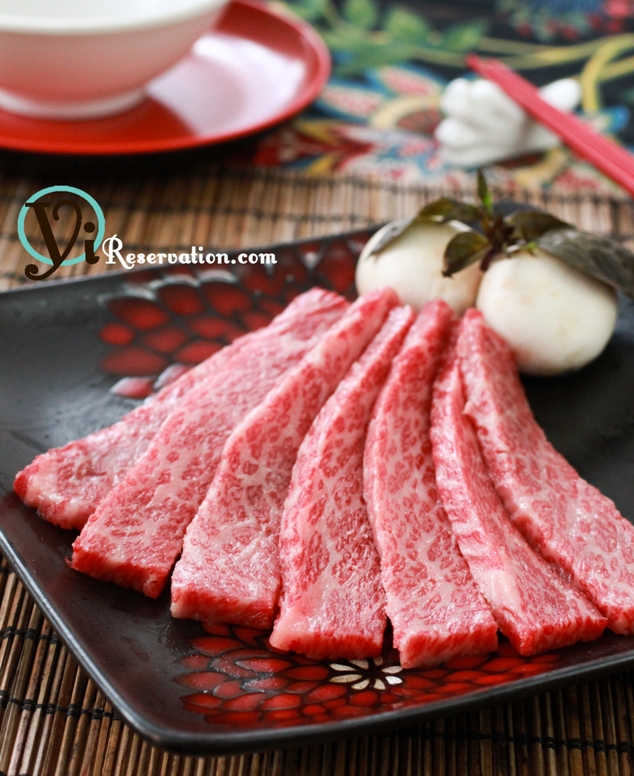 For most Americans, Independence Day on 4th of July is synonymic to fireworks, shopping, and of course outdoor barbecue.
Fortunately, living in New York City means the access to the famous Macy's 4th of July fireworks show every bargain hunting in many shops around the city during the 4th of July sale.
However, an apartment an outdoor barbecue is almost impossible for many New Yorkers like me who live in unless you live in one of those luxurious BBQ terrace apartments or you live near a park that has the BBQ grills.
So indoor grilling becomes the only solution. Although it's hard to get the same kind of smell and char that outdoor charcoal grilling creates, I know I pull off a decent grilled meat out of my little kitchen from the past experience.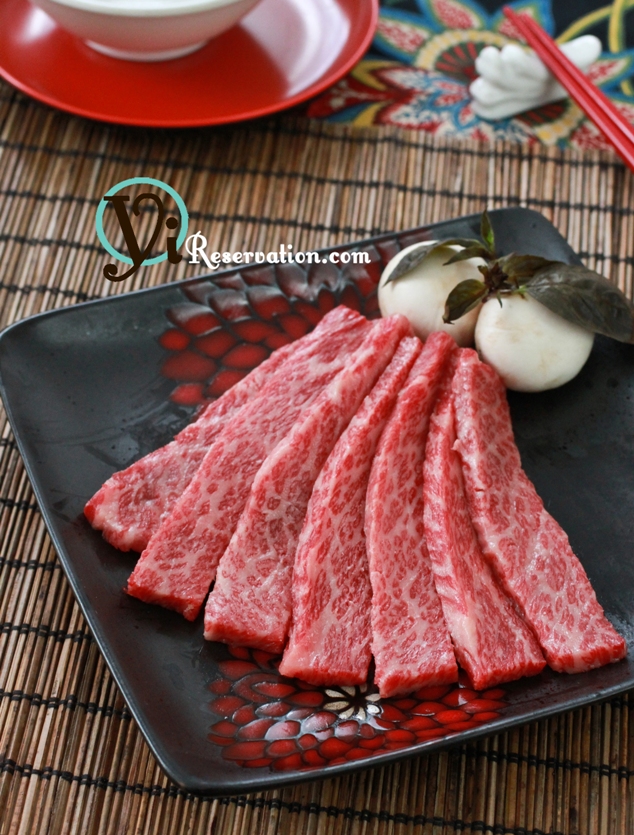 Japanese wagyu beef has always been on my wish-list but its high price tag has kept me away from time to time. Finally on a trip to Mitsuwa, the Japanese supermarket, I scored some sliced waygu for this special occasion.
Not sure if the beef was from the cattles raised receive massage and beer feed, but the slices I got have crazy amount of evenly distributed marbling. This beef is perfect for my indoor door grilling as the quality of the meat makes it hard to mess up.
Besides the sliced steak (1/2 inch thick) I also got some thinly sliced waygu for sukiyaki. I thought it would be good for bulgogi.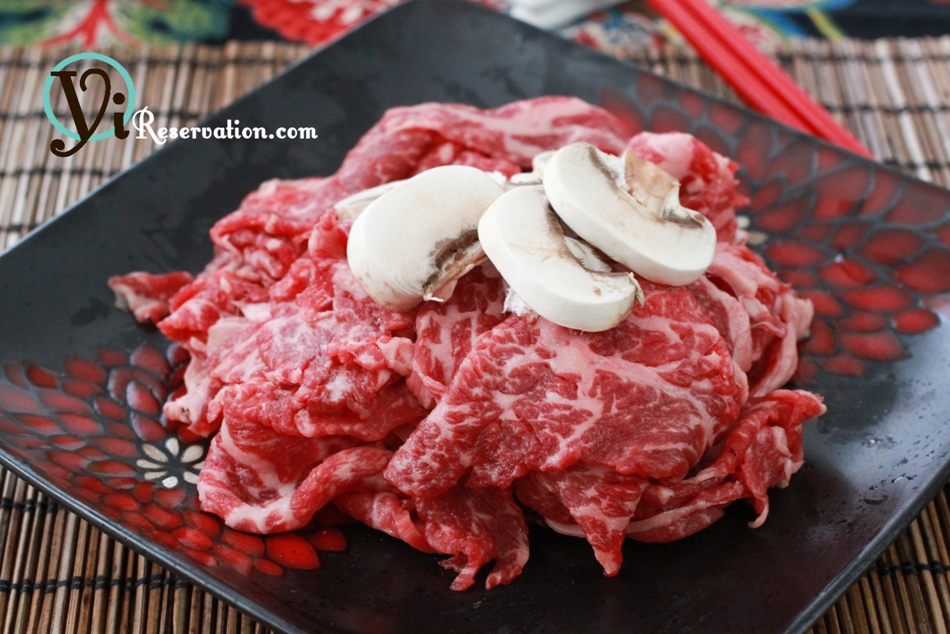 On to The Cooking
First, I lightly marinate the beef in my homemade barbeque sauce which consists of soy sauce, apple puree, crushed garlic, mirin, honey, sesame oil, and sesame seeds. Let the meat marinate for half an hour.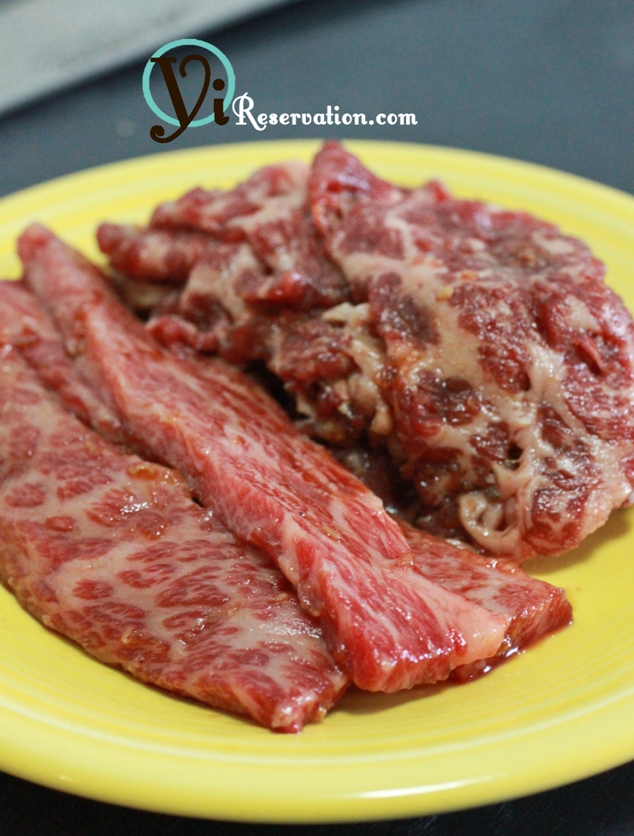 One of the reasons I like to barbecue myself is that I can be in total control of how well my meat is cooked. For steak of this size, I want the meat to have crispy surface with some burn to it while the middle is still juicy and tender. And this can only be done using a heavy cast iron grill.
The trick is grilling the meat on a really hot surface. I heat up the cast iron grill until the light smoke arises. I brush the grill with a light layer of oil to make it nonstick. The veggies are cooked before the meat since they take slightly longer to grill.
I gently lay the steak on the grill. As I watch the meat sizzles and smell that impressible smoky favor I am also watching my time very carefully to not overcook!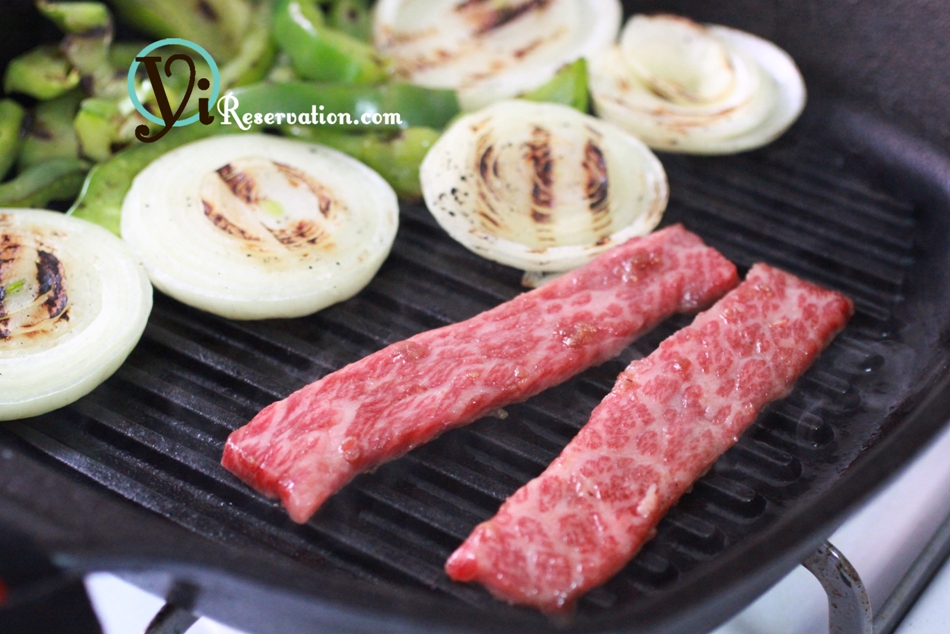 After 20 seconds of grilling on each side I have my perfectly grilled wagyu and bulgogi ready to go!
This is some seriously delicious steak I've had. Don't bother to use your steak knife as it will be proven unnecessary. All you have to do is to take a big bite on this melt-in-your-mouth baby and let the juice explode in your mouth….and of course wash it down with some cold beer.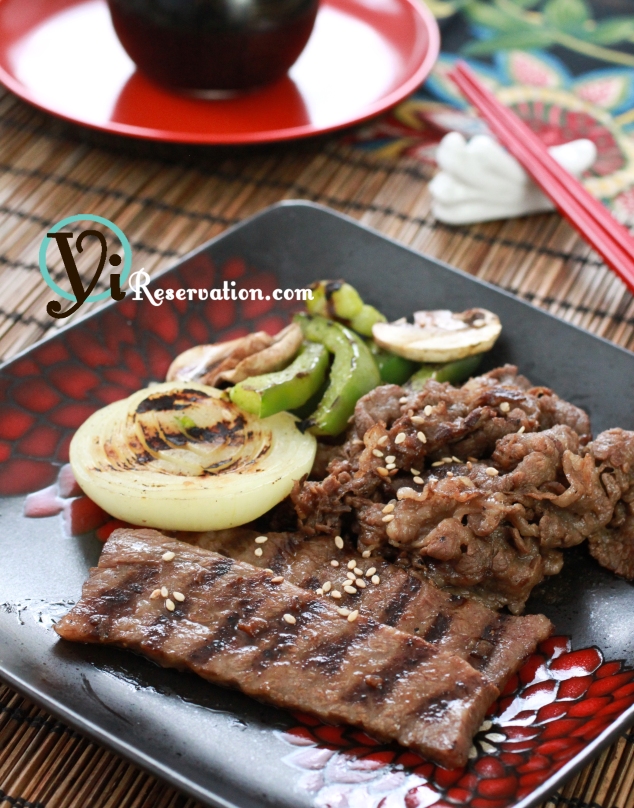 This is a truly amazing grilling experience without leaving the building. The best thing about grilling it yourself is that you can have this fine-dining quality steak at a fairly reasonable price.
Happy 4th of July everyone!
Warning
: Use of undefined constant rand - assumed 'rand' (this will throw an Error in a future version of PHP) in
/home/yirese5/public_html/wp-content/themes/yireservation/single.php
on line
72
Warning
: Parameter 2 to wp_hide_post_Public::query_posts_join() expected to be a reference, value given in
/home/yirese5/public_html/wp-includes/class-wp-hook.php
on line
287