Green Radish and Carrots with Pork Bone Soup (青紅蘿蔔豬骨湯)
Warning
: Parameter 2 to wp_hide_post_Public::query_posts_join() expected to be a reference, value given in
/home/yirese5/public_html/wp-includes/class-wp-hook.php
on line
287
For those of you who live in the States, I hope you all had a wonderful Thanksgiving!
I certainly enjoyed the day filled with family and lots of food from turkey to delicious sides to all the irresistible desserts.
Now with the T-day behind us, it's time to deal with the inescapable post-thanksgiving food coma caused by all that indulgence on the too much protein, too much starch, and too much sugar 🙂
I normally don't go on a special diet because of overdosing on food. Instead, I cook a tasty soup to tune up the imbalance in my body. In this case, I have to whip up a easy to make green radish and carrots with pork bone soup to lower the "heat" my body inherited from that big dinner.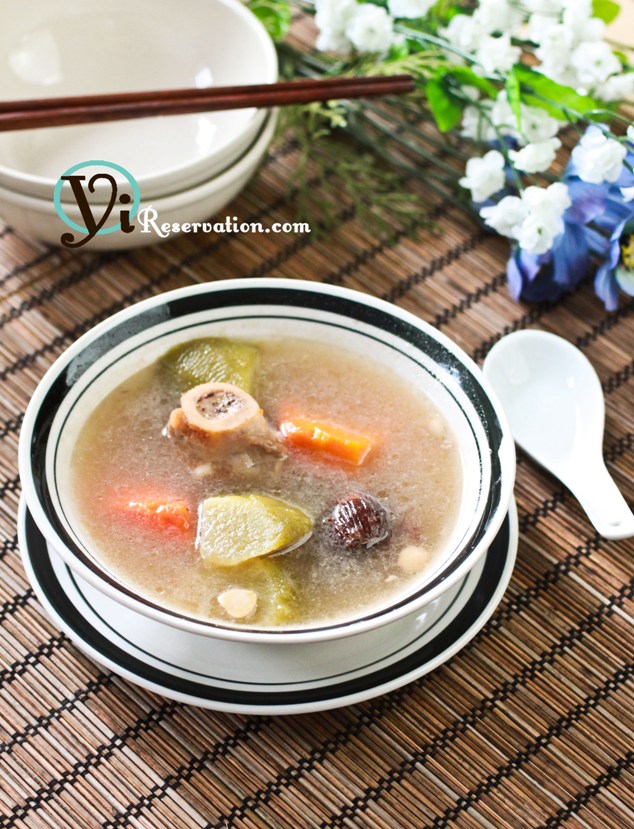 Additionally, this winter weather friendly is good for a cold and very nutritious to internal organs. It is often used to de-stress and detox according to Chinese medicine.
This sweet and savory soup soup calls for green radish which is available in your local Chinese supermarket or farmers market. If it's not available around you use regular radish instead.  The Chinese almond is used as herb. If you don't have Chinese almond in your spicy jar handy, the raw regular almonds will just be as good.
[stextbox id="info" bgcolor="B2FAEE"]
Ingredients (for 8 servings)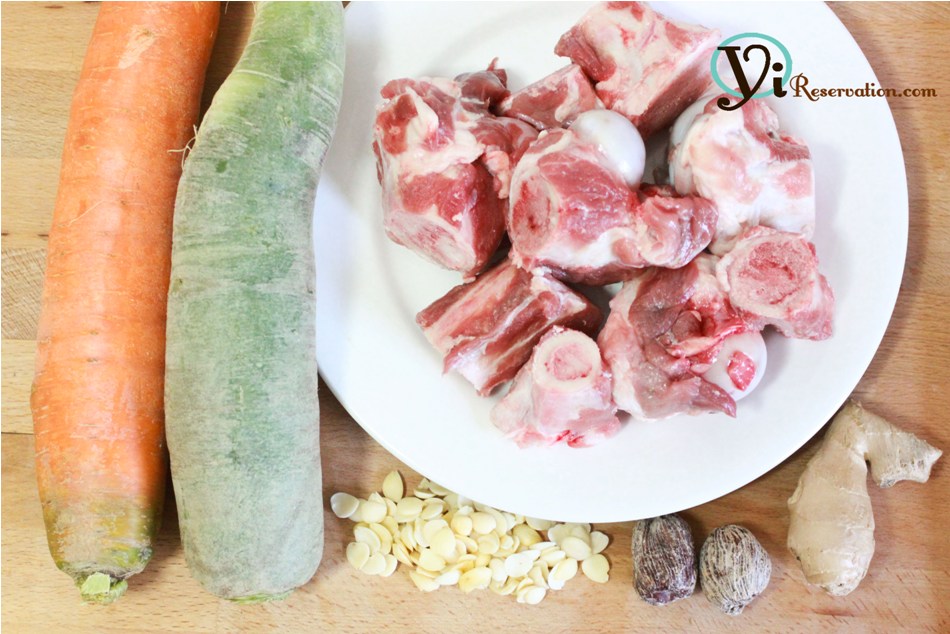 2 lb Pork Bones
2 lb Green radishes, cut into chunks
1 lb Carrots, cut into chunks
4 Slice Ginger
2 Dried honey date
1 tbsp Chinese north and south almond
1 tbsp Chinese south and south almond
5 liters water
Salt to taste
[/stextbox]
[stextbox id="custom"]
Green Radish and Carrots with Pork Bone Soup – Step By Step
1. Peel and cut the radish and carrots into chunks.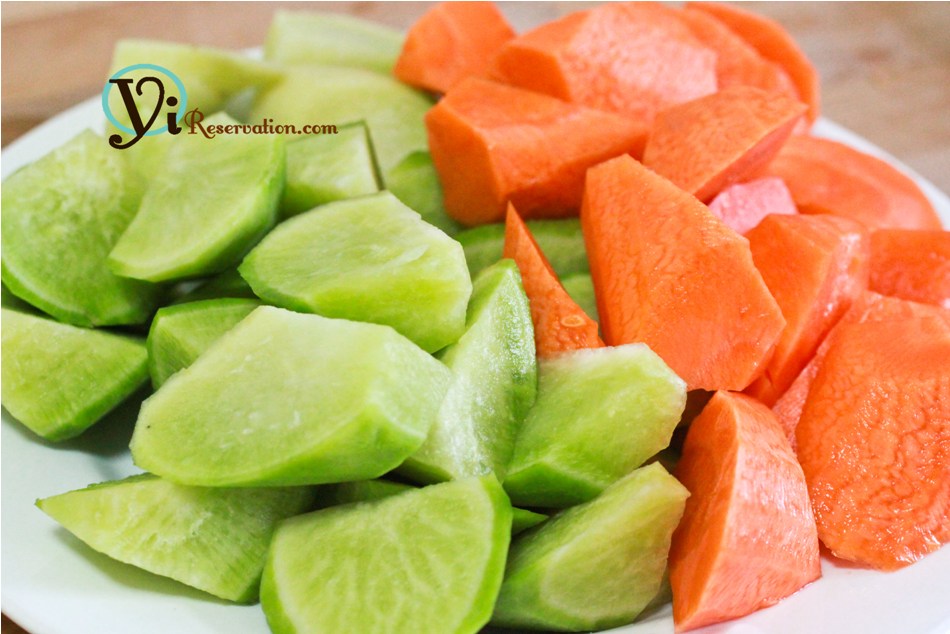 2. Clean the pork bones and blanch them in boiling water for 5 minutes. Rinse with cold water.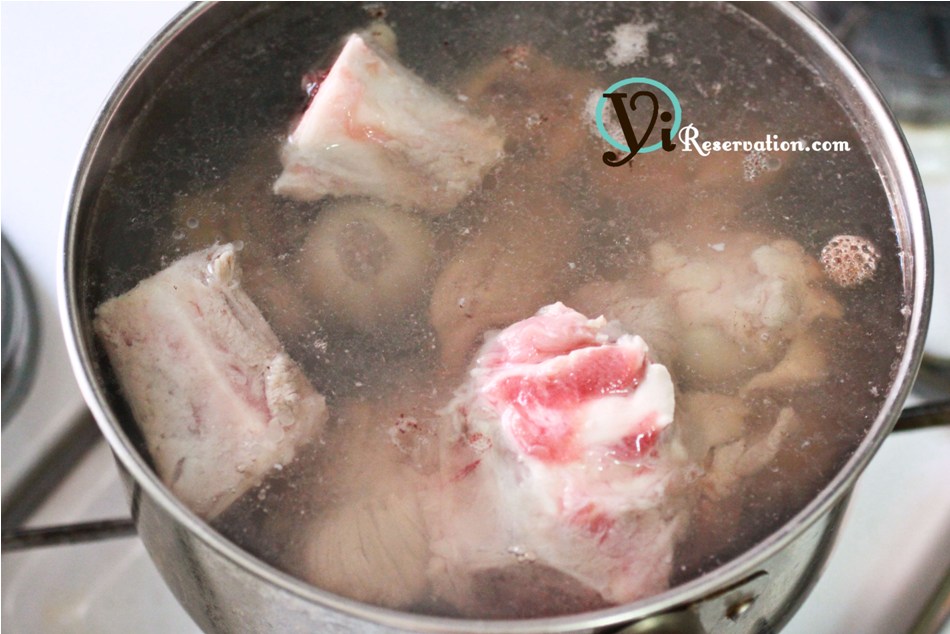 3.  Add blanched bones, ginger, almond, and dried date to the boiling soup pot. Cook for 1/2 hour.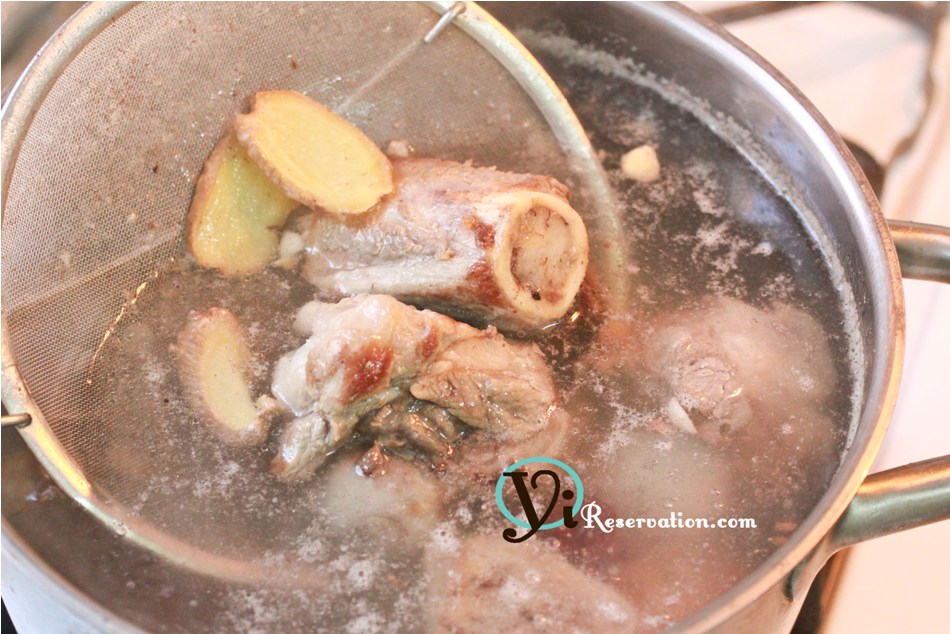 4. Add the carrots to the soup and bring to boil. Reduce heat and simmer for 3 hours. Season with salt to taste. Skim off the extra fat if preferred.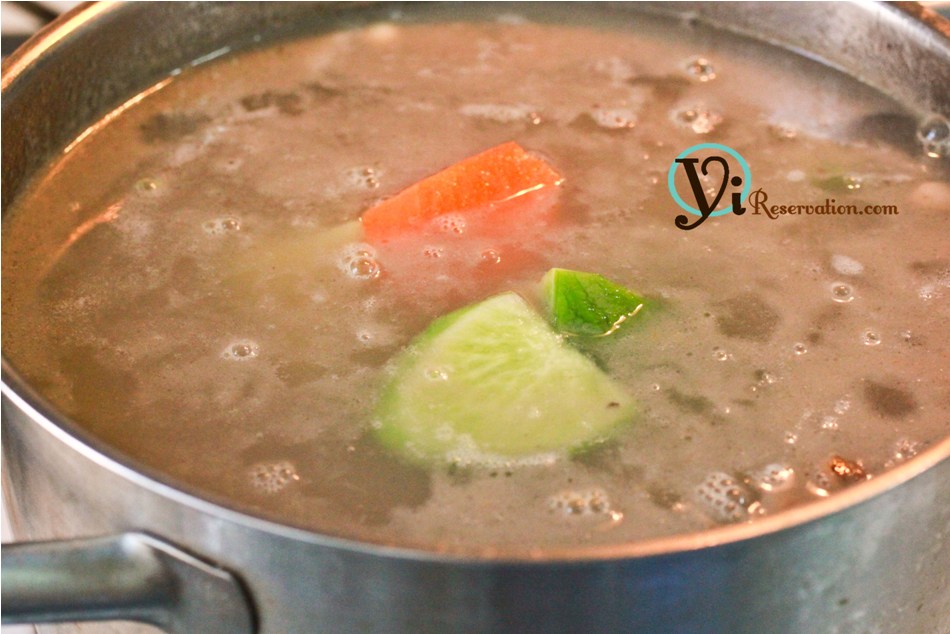 [/stextbox]
I like to serve the bones with the soup as well. I have a thing for the fatty bone marrow!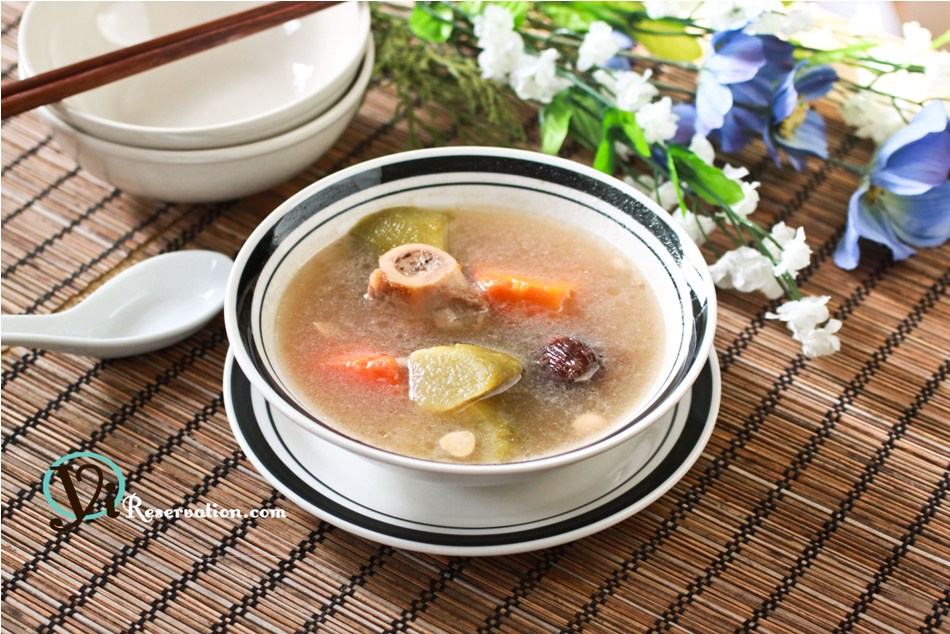 Warning
: Use of undefined constant rand - assumed 'rand' (this will throw an Error in a future version of PHP) in
/home/yirese5/public_html/wp-content/themes/yireservation/single.php
on line
72
Warning
: Parameter 2 to wp_hide_post_Public::query_posts_join() expected to be a reference, value given in
/home/yirese5/public_html/wp-includes/class-wp-hook.php
on line
287