Lazy weekend breakfast – Scallion Pancakes (葱油餅)
Warning
: Parameter 2 to wp_hide_post_Public::query_posts_join() expected to be a reference, value given in
/home/yirese5/public_html/wp-includes/class-wp-hook.php
on line
287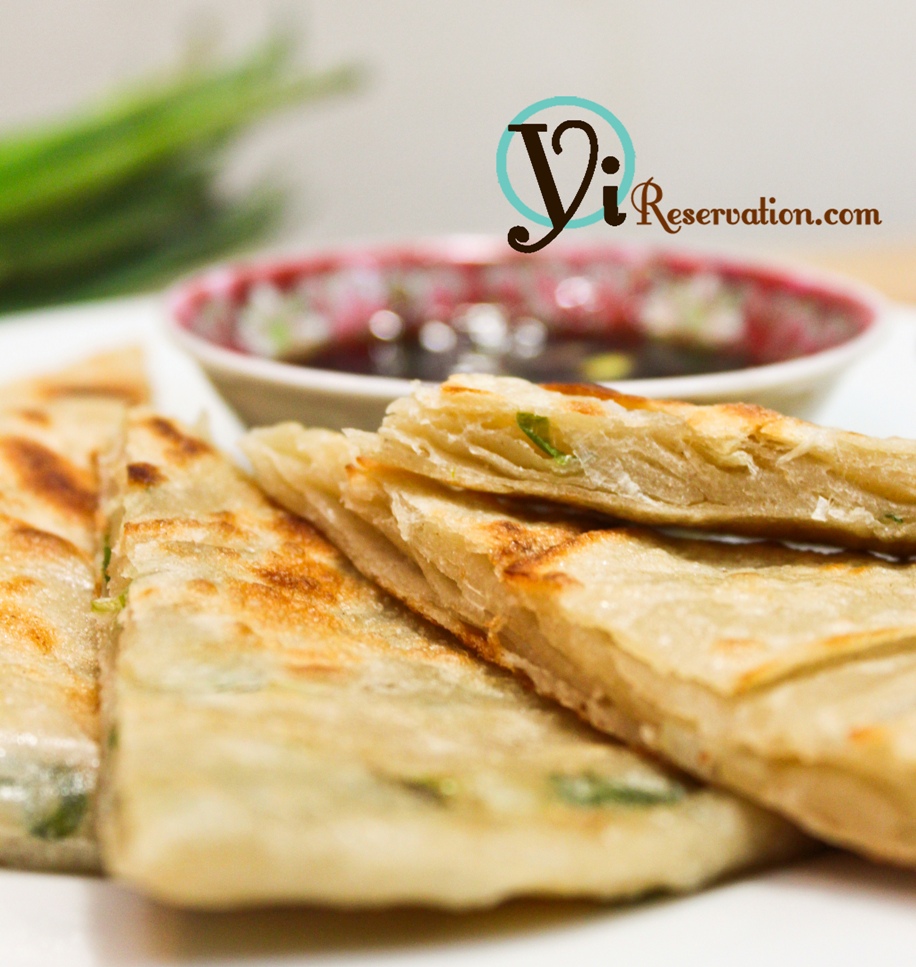 My attempt to venture out for a grocery shopping failed miserably as the weather was too discouraging. Rechecking my fridge yielded me some scallion and ginger. My heart brightened immediately. Scallion pancakes with honey ginger tea would make a perfect breakfast for this freezing weekend morning.
Scallion pancakes are a popular appetizer served in many Chinese restaurants around the world. Interestingly, in China it is usually a breakfast item. When I was little, a piece of pancake with a bowl of congee or soy milk was one of my favorite breakfasts.
About this recipe, unlike the traditional scallion pancakes, I used cooking oil instead lard. It does lose some flavor without that animal fat but it still tastes good and healthy. If you want to make this as a dinner dish, you can also mix in some minced meat to add some complicity.
[stextbox id="info" bgcolor="9fdfd9″]Ingredient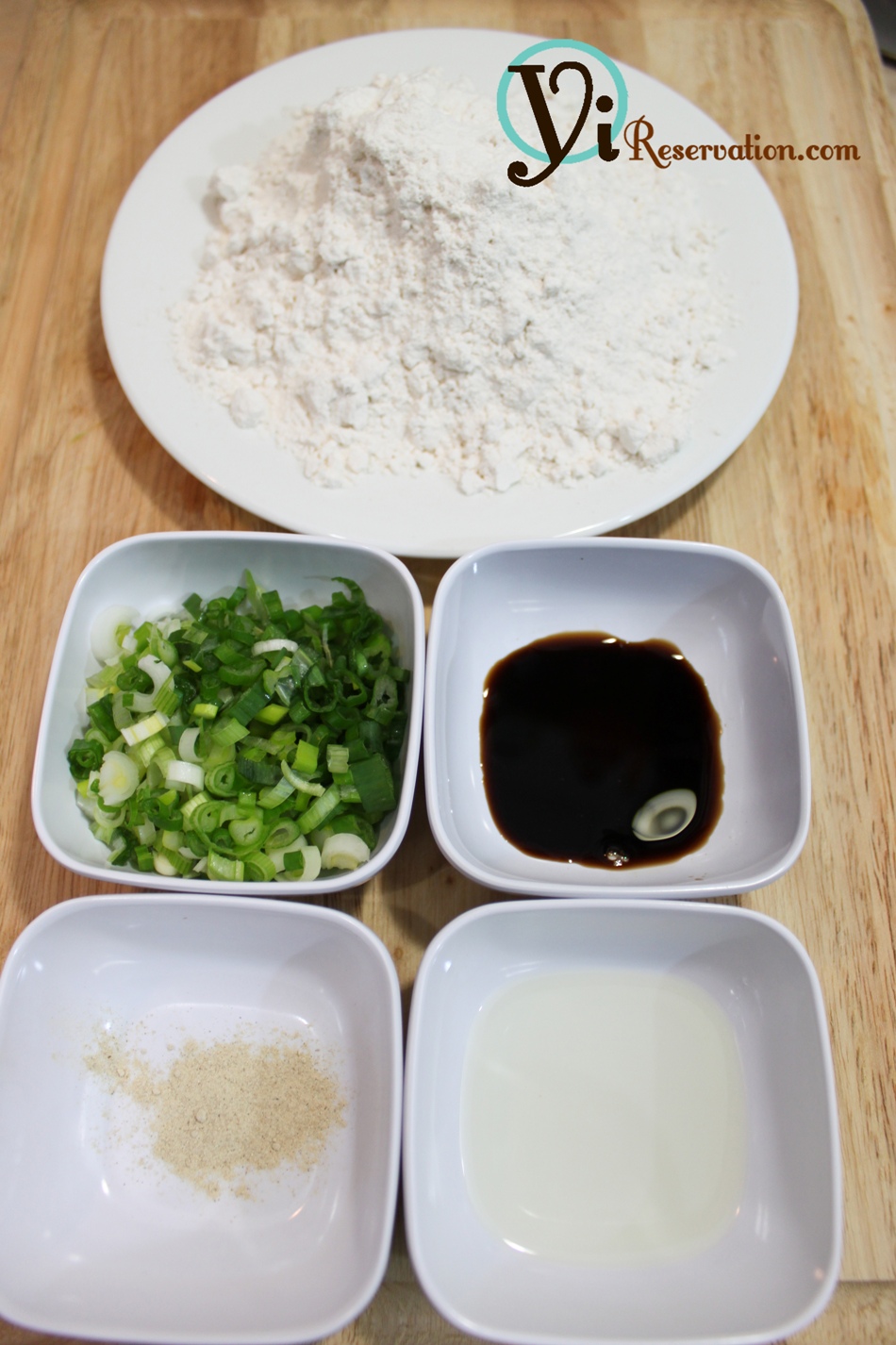 2 cup All purpose flour
1/2 – ¾ cup*  Hot water (around 100F or 39C)
3 scallions, minced
1.5 tsp salt
1/2 tsp Ground white pepper
4 tbsp Cooking oil
Dipping Sauce
1tsp soy sauce
½ tsp Lemon juice
1 tsp Minced scallion
½ tsp Minced ginger
1 tsp Sugar
a few drops of sesame oil[/stextbox]
[stextbox id="custom"]Steps (for 2 10-inch pancakes)
1. In a mixing bowl or stand mixer, add flour and 0.5 tsp of salt. Gradually add hot water while mixing it. The dough should be relatively soft but able to stand.
2. Shape dough into a ball and set aside covered with damped towel for 20 minutes. The process will loosen up the dough and make the pancakes soft.
3. While waiting for the dough, add 1/2 tsp of salt and all the ground pepper to the scallions. Mix well. Combine all dipping sauce ingredients and mix well.
[nggallery id=22]
4. Oil the workstation. Roll the dough into a log and cut into two. Roll each half of the log into a thin sheet.
5. For each of the two scallions pancakes, brush 1 tbsp of oil over the surface of dough sheet. Sprinkle 0.25 tsp of salt over the surface.
6. Sprinkle scallion mix evenly on the dough sheet. Make sure you leave some margin for sealing later on.
[nggallery id=23]
7. Carefully roll up the dough into a tight log. While rolling, gently press roll to force out the trapped air.  Seal the open ends of the log.
8. Twist the log around itself to form a spiral. Make sure both ends are not open. Flatten the spiral to the thickness you prefer.
9. In a flat cookware, add 2 tbsp of oil. On medium low heat, cook the pancake until it turns crispy and golden in medium heat. Make your pancake often to prevent from burning. About 3 minutes on each side.[nggallery id=24]
Tips
* By using the hot water, your dough becomes partially cooked. This is a technique to make the pancakes crispy.[/stextbox]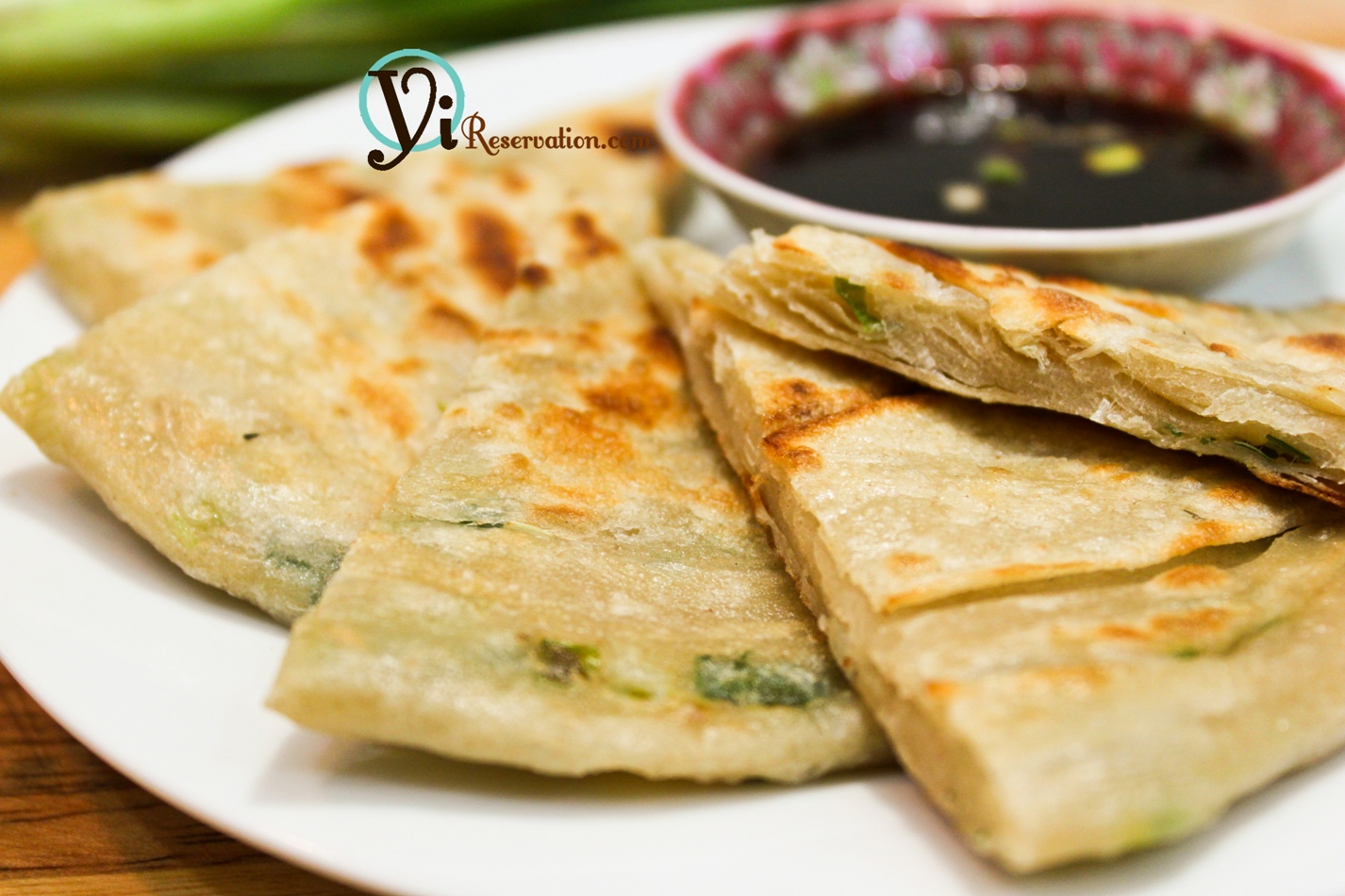 Warning
: Use of undefined constant rand - assumed 'rand' (this will throw an Error in a future version of PHP) in
/home/yirese5/public_html/wp-content/themes/yireservation/single.php
on line
72
Warning
: Parameter 2 to wp_hide_post_Public::query_posts_join() expected to be a reference, value given in
/home/yirese5/public_html/wp-includes/class-wp-hook.php
on line
287