Chicken Braised with Wild Mushroom (茶樹菇粉條燜雞)
Warning
: Parameter 2 to wp_hide_post_Public::query_posts_join() expected to be a reference, value given in
/home/yirese5/public_html/wp-includes/class-wp-hook.php
on line
287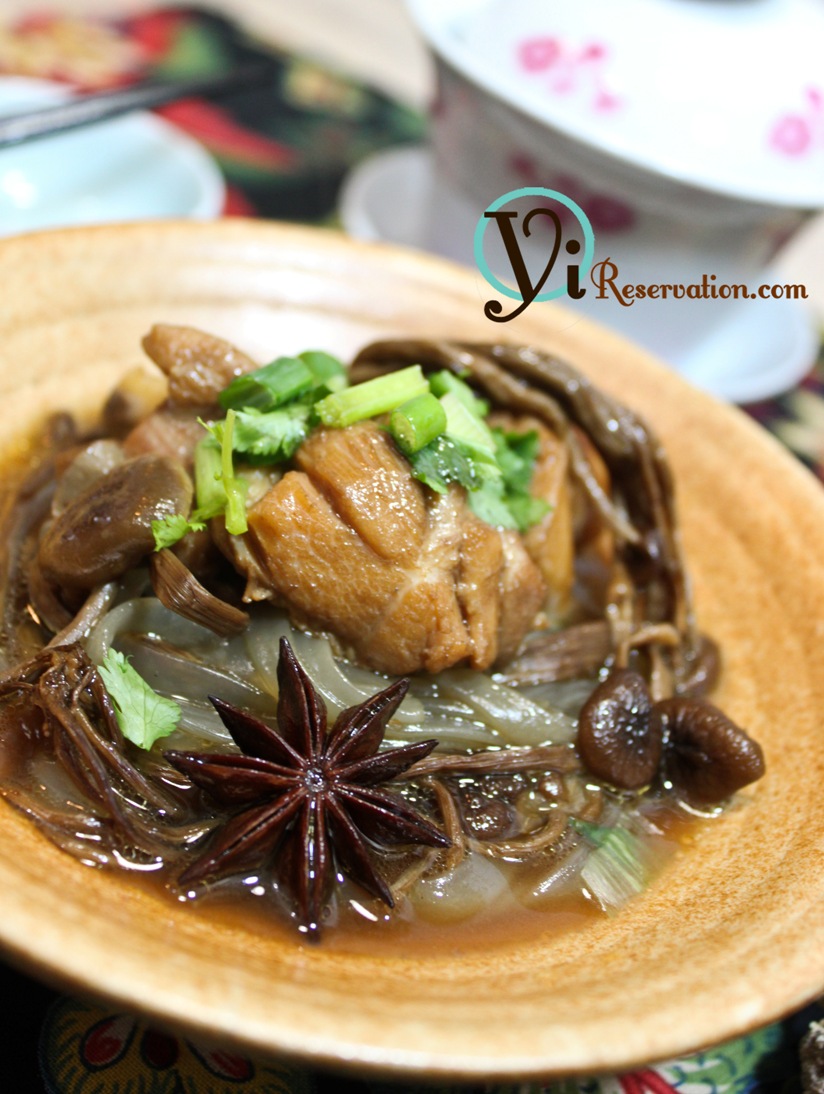 When it comes to dining out, I am normally the type of person that wants to have total control of what I order. Apparently, a recent experience where I had to give up my ordering power changed my view on this.
It was past 10pm. A group of hungry people people and I were searching for the nearest restaurant in desperation. When we stumbled onto this Northern Chinese restaurant that was still open we jumped right in without hesitation. However when we got the menu we were all puzzled by the names as none of us knew much about Northern Chinese cuisine. So we decided take the risk to take owner's suggestions. We ended up liking all the dishes they brought to us especially this Braised Chicken w. Wild Mushroom dish.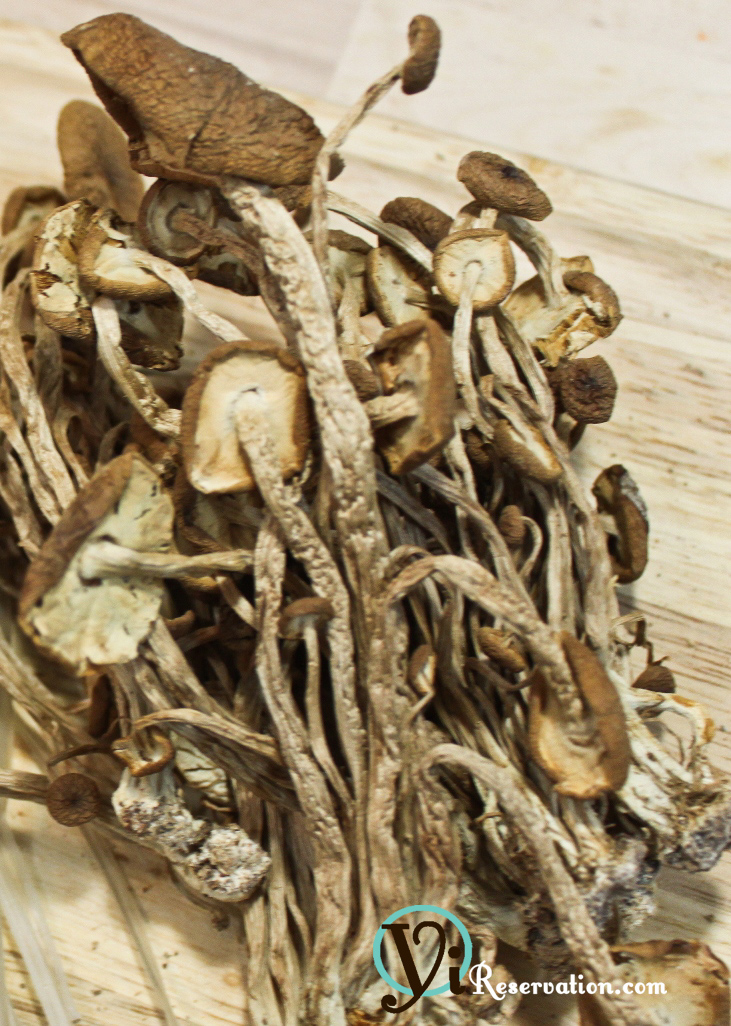 This soup/stew type of dish was so unbelievably flavorful and full of umami that I had to take a good note of it. Weeks past that encounter, after a few experiments on my own, I finally arrived to a recipe that tastes similar to the restaurant. I'd like more people who have not tried this dish to have a chance so I am sharing the recipe with you today.
In this recipe, you will need a kind of dried wild mushroom called Tea Tree Mushroom (available in Chinese supermarkets). Tea tree mushroom is also known as willow mushroom. It is distinctive because its thin and long stem. I know it is somehow hard to find but unfortunately when I used other kinds of mushroom the taste was off. Also, the amount of anise star is quite important. If it's too little, your broth would lack the same kind of taste.  If it's much your broth will become pungent and biter. I worked out for me by using one anise star per two cups of water.
[stextbox id="info" bgcolor="9fdfd9″]Ingridients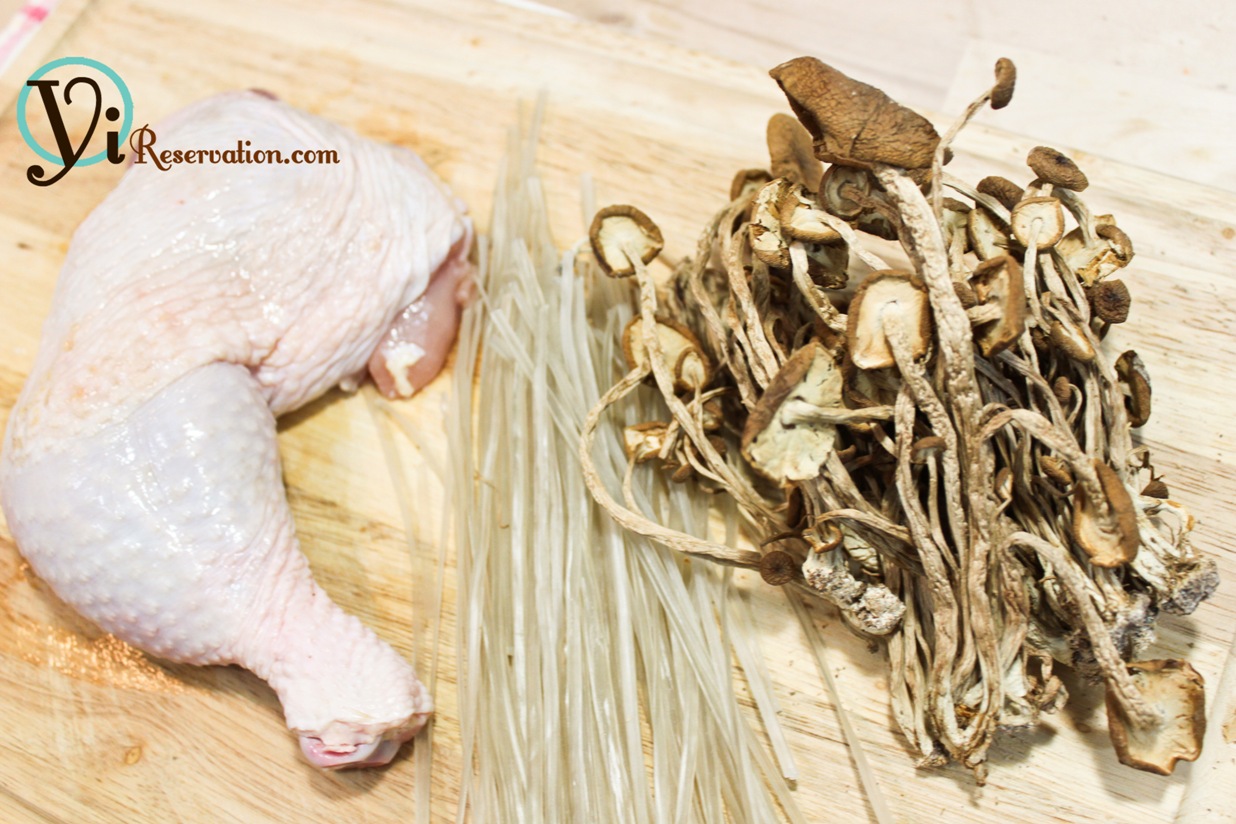 1 lb Bone-on chicken (I used a chicken quarter)
4 oz Dried Tea tree mushroom (soak it in water overnight)
4 oz Cellophane noodles (soak until soft)
2 clove Garlic
1 tbsp Chopped scallion and cilantr
Chicken Marinade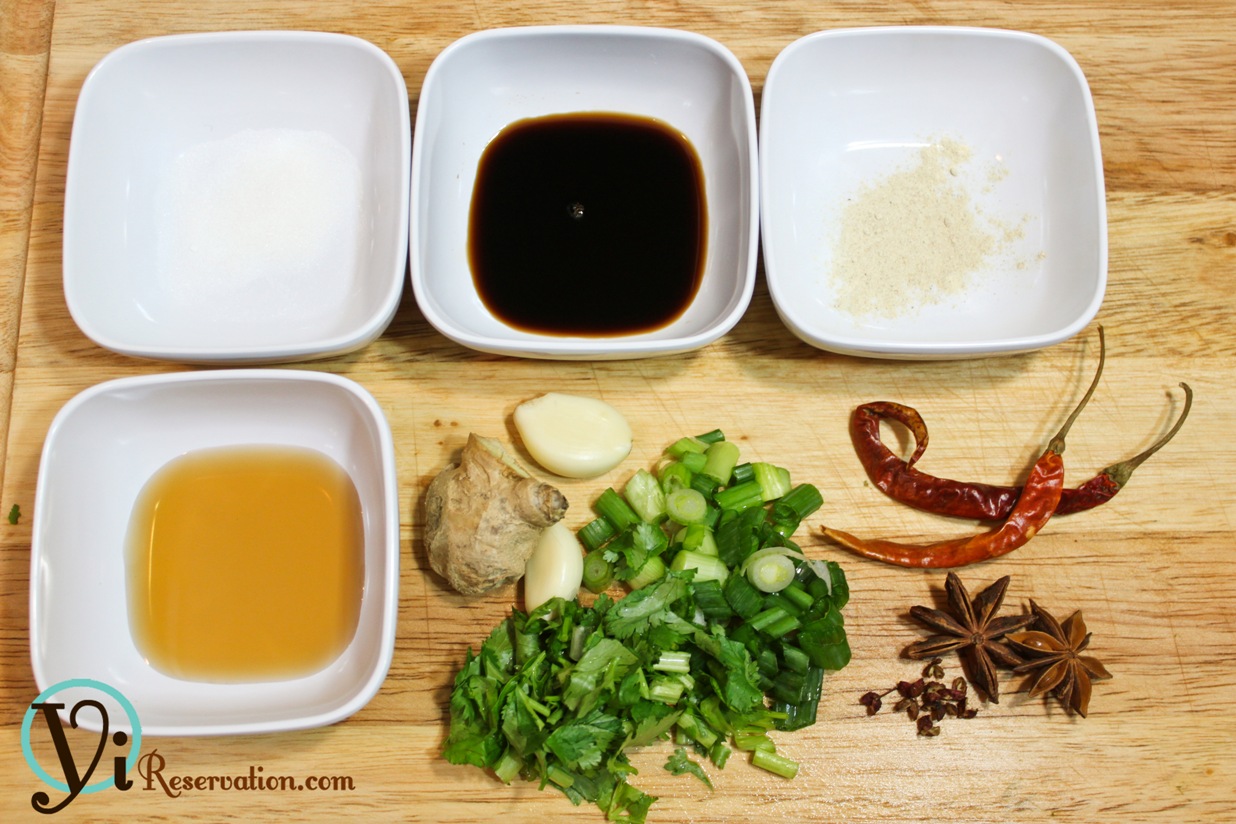 4 slice Giner
2 tbsp Cooking Wine
1 tbsp Salt
Condiments and Spices
2 Dried chili peppers
2 Anise stars
1 tsp Sichuan peppercorn
3 tbsp Dark and light soy sauce mix
1 tbsp Cooking wine
1tsp Sesame oil
1 tbsp Sugar
1/2 tsp White pepper powder
*4 cup water[/stextbox]
[stextbox id="custom"]Steps
1. Chop the chicken to cubes and marinade with salt, cooking wine and sliced  ginger.
2. Thoroughly rinse the soaked mushroom and cut off the roots.
3. Over medium heat, add one ½ tbsp of oil and brown the chicken including ginger until the skin curls. About 5 minutes
[nggallery id=26]
4. Add soy sauce, cooking wine, garlic, Sichuan peppercorn, dried chili, anise stars. Stir fry for 3 minutes.
5. Add the water and the mushroom to the chicken. Once it's boiling, simmer it in low heat for about 20 miutes.
6. Add cellophane noodles, sugar, sesame oil and salt if necessary. Cook for another 5 minutes. Garnish with scallion and cilantro. Serve it hot!
[nggallery id=27]
*Tips
You can adjust the liquid level depends on if you prefer a soup or a stew.[/stextbox]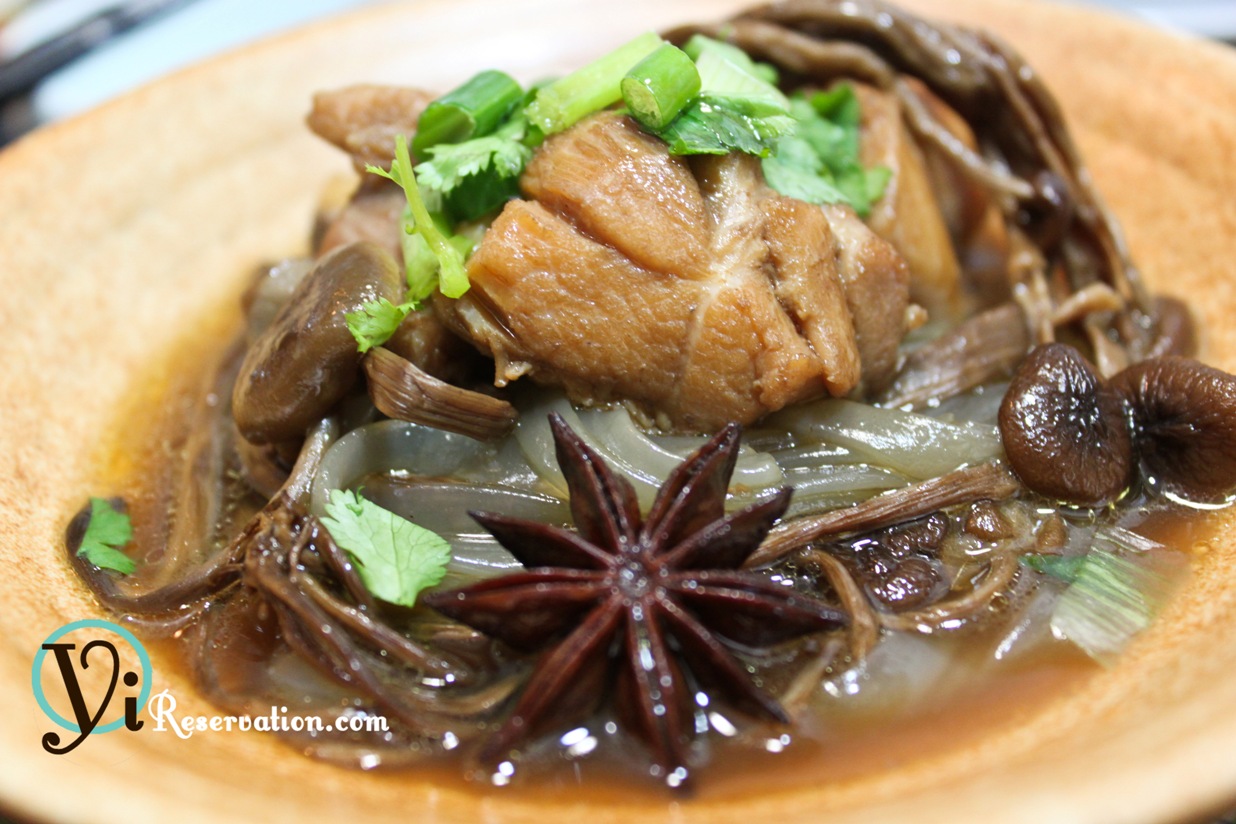 Warning
: Use of undefined constant rand - assumed 'rand' (this will throw an Error in a future version of PHP) in
/home/yirese5/public_html/wp-content/themes/yireservation/single.php
on line
72
Warning
: Parameter 2 to wp_hide_post_Public::query_posts_join() expected to be a reference, value given in
/home/yirese5/public_html/wp-includes/class-wp-hook.php
on line
287