Almost Singapore Chili Crab
Warning
: Parameter 2 to wp_hide_post_Public::query_posts_join() expected to be a reference, value given in
/home/yirese5/public_html/wp-includes/class-wp-hook.php
on line
287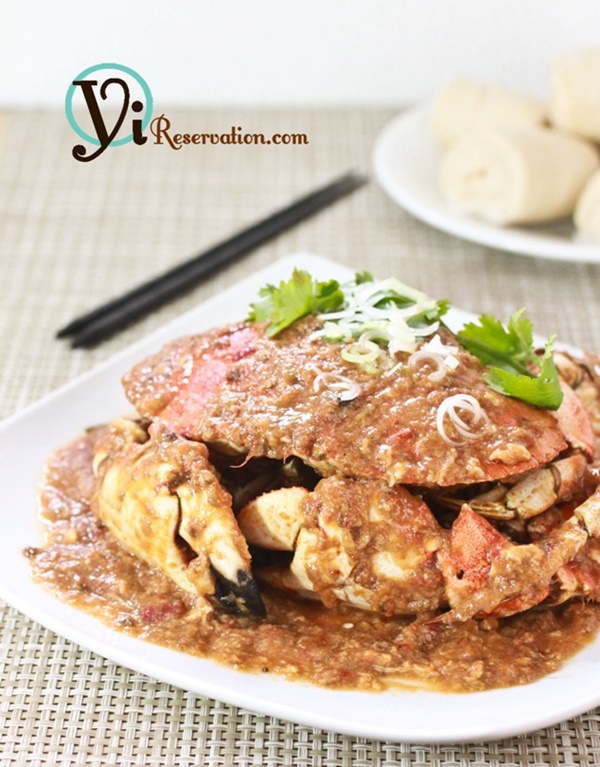 Ever since I discovered the art of crabbing several years ago I have gone crabbing each year on Long Island, NY. It's fun, easy, and inexpensive. Best of all, all your hard work will lead to a big feast on the dinner table!
To start, all you need are a crab ring/net, which are available in most of the tackle stores for less than 25 USD. Alternatively, you can also use the line lift technique which involves a cord and bait. As for the bait I usually use cheap chicken parts, squid, and fish meat (crab loves stinky stuff).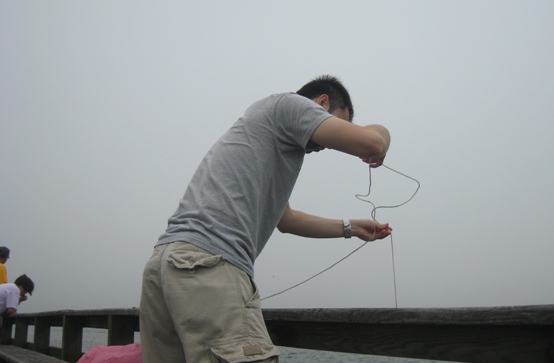 Crabbing is perfect activity for a family outing as anyone can do it. When the crab season is in full swing, I would spend a nice afternoon out on a dock with friends and families. Simply tie the bait to the trap and toss it into the shallow water. Once the trap reaches the bottom you are on to the hardest part – waiting. While my 1 dollar baits are catching the expensive crabs, I would be either sipping a drink on my chair or conversing with my fellow crabbers. About 5 to 8 minutes later pull up the trap and count my catches.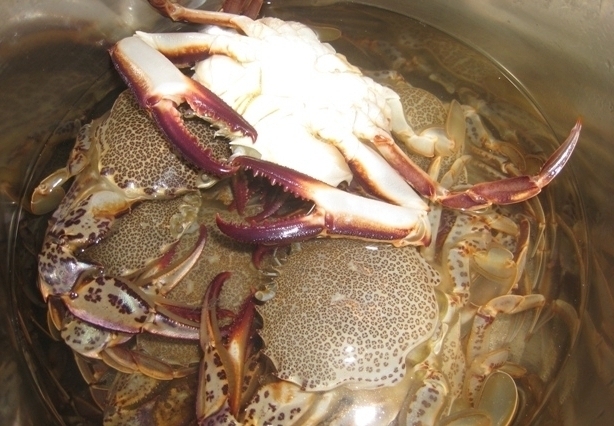 Just before you take your entire catches home, be sure to release the undersized crabs according to your local regulation and the sponge crabs – females carrying eggs. It's not worth the fine for a few extra crabs.
So now you've got your freshly caught crab, time to enjoy a crab feast.
Usually when I first introduce a new ingredient I would always like to stick to authentic Chinese recipe. However, this is one of those exceptional times I do otherwise. I'll be sharing this really delicious crab dish inspired by the famous Singapore chili crab.
For those of you have been to Singapore, this Singapore national dish hardly needs an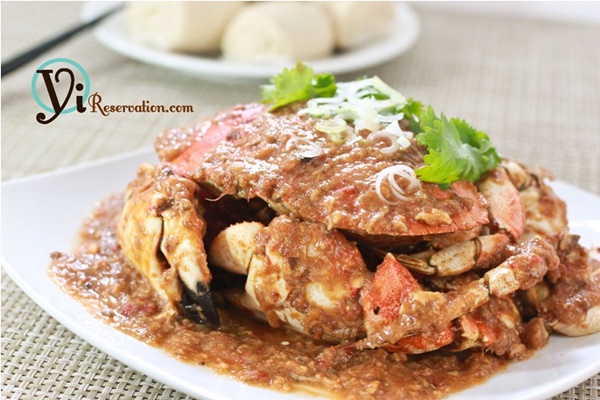 y introductions. But for those of us who haven't been there, Singapore chili crab is dish which meaty crabs cooked in a sweet, savory, and chili-tomato based sauce.
When I was having this dish in restaurant here in NY, I loved it so much that I finished every bit of the chili sauce and even licked my fingers clean (which was absolutely embarrassing). Needless to say, this dish is a bit messy to eat – especially out in the public.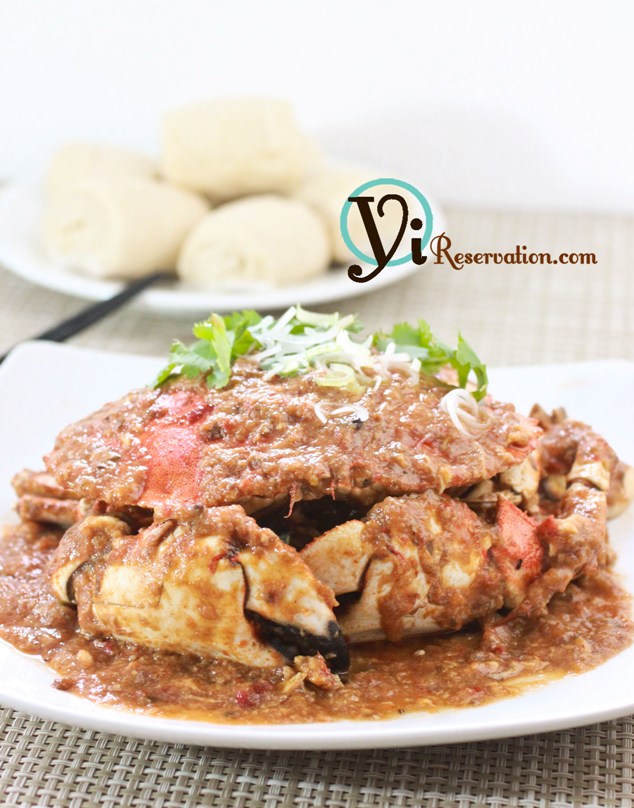 After a few tries in my little home kitchen I got some good success. I even tossed in some Sichuan spicy bean paste and dry herbs add some Sichuan twist to it (you might also call it fusion). You can control the spiciness by mixing different kinds of chili/pepper with different spiciness.
Also don't forget to eat the crab with some steamed buns (man tou). These soft buns mop up the sauce pretty well and will taste nothing you have tasted in man tou before.
Chili Crab – Ingredients (2 servings)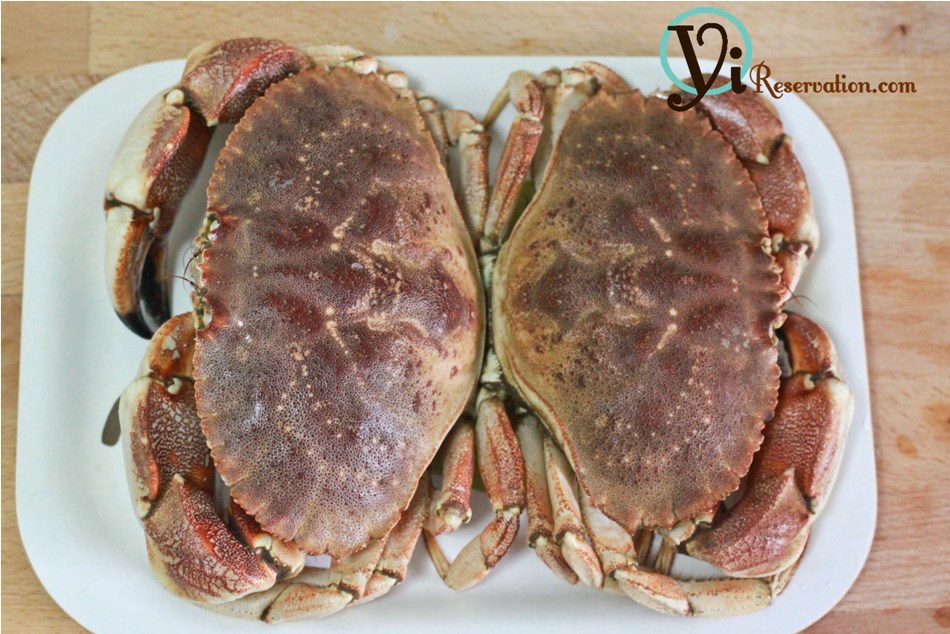 2 Live medium size meaty crab
4 tbsp Ketchup
1 egg, cracked and beaten
1 tbsp sugar
1 tsp Shrimp paste (optionial)
1 tbsp Assorted dry herb(optional): Bay leaves, anise star, allspice
Chili Paste Ingredients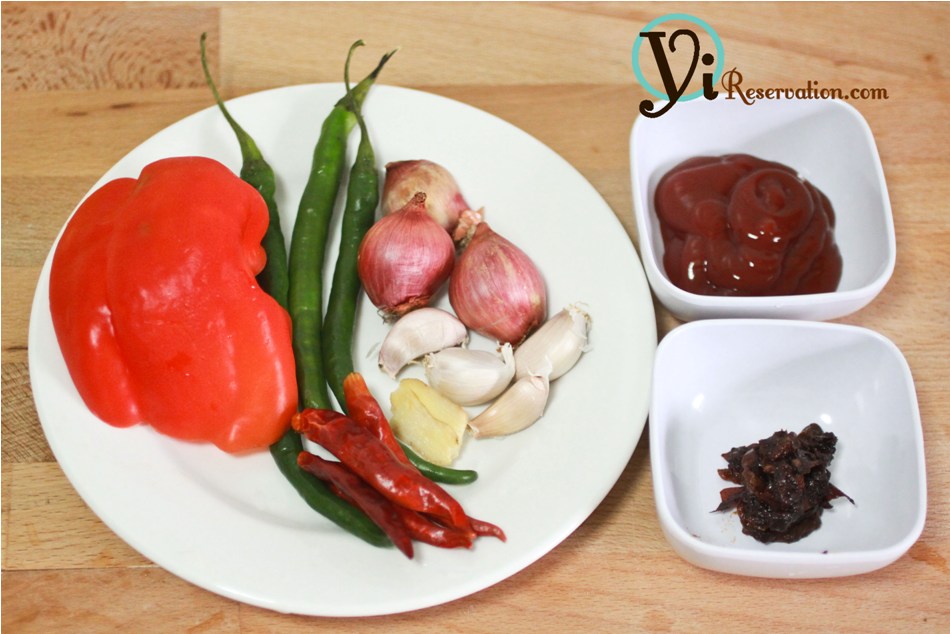 4 clove Garlic
2 slice Ginger
3 Shallot
½ Red onion
½ Red Bell pepper
4 Thai chili
4 Less spicy chili such as Indian green chili or jalapeno
3 Dried Chili, soaked until soft
1 tbsp Sichuan spicy bean chili paste
[/stextbox]
Chili Crab – Step By Step
1. Thoroughly clean the crab and cut into pieces. Crack the claws with the back of your knife.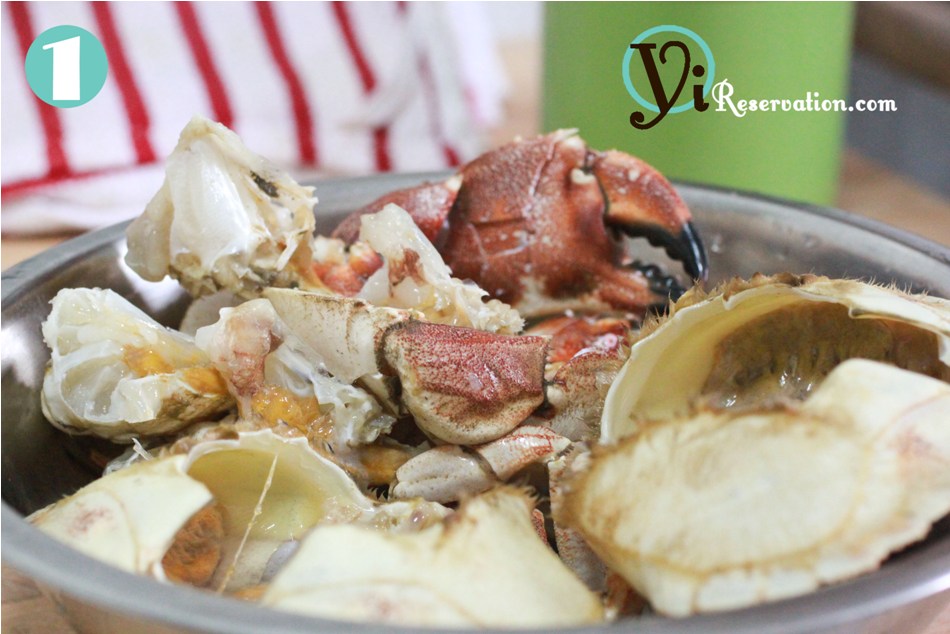 2. Process all chili paste ingredients in a food processor until they turn into a paste.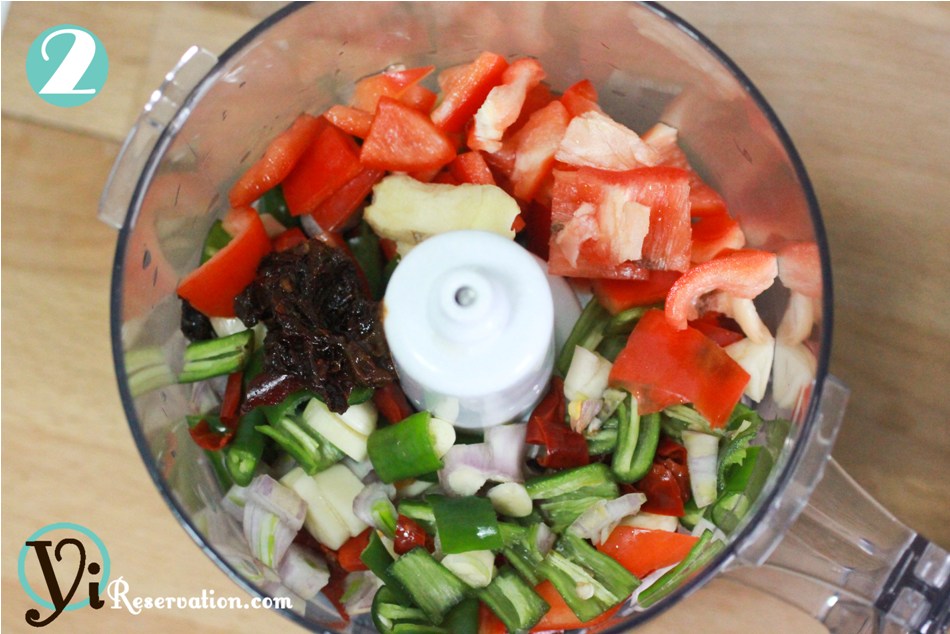 3. The chili paste can be made ahead of the time. It can be stored in the fridge for up to 3 days.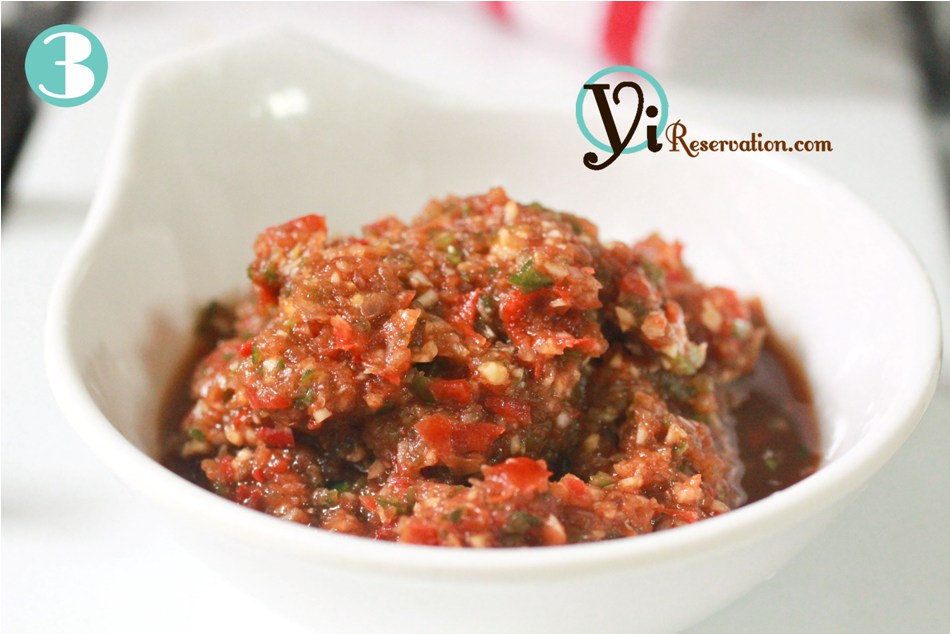 4. In a wok, combine 2 tbsp of cooking oil with 4 tbsp of chili paste. Fry over low heat for 2 minutes.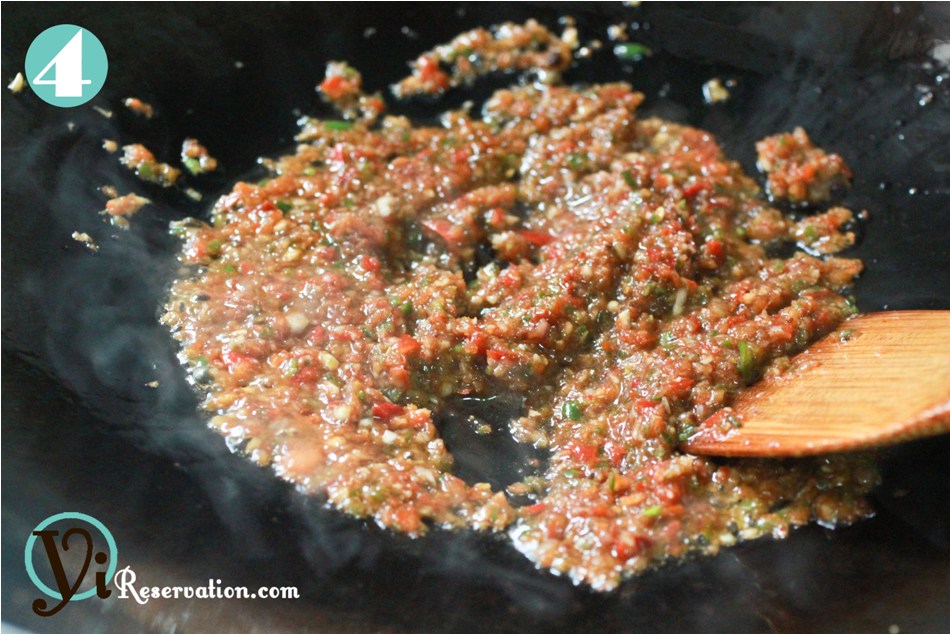 5. Add ketchup, sugar, shrimp paste (optional), dry herbs (optional), and 2 cups of water. Mix all ingredients and bring to boil. Continue to boil for another 5 minutes in low heat.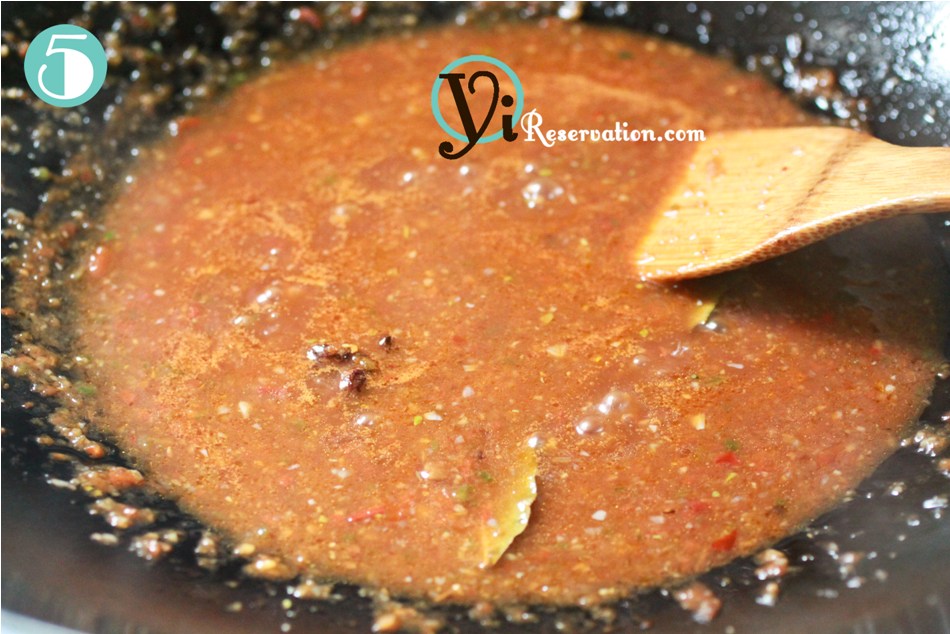 6. Add crab to the chili sauce and cook with a lid on. About 10 minutes. Occasional turn the crab with a spatula. Add salt to taste. Plate the crab and leave the sauce.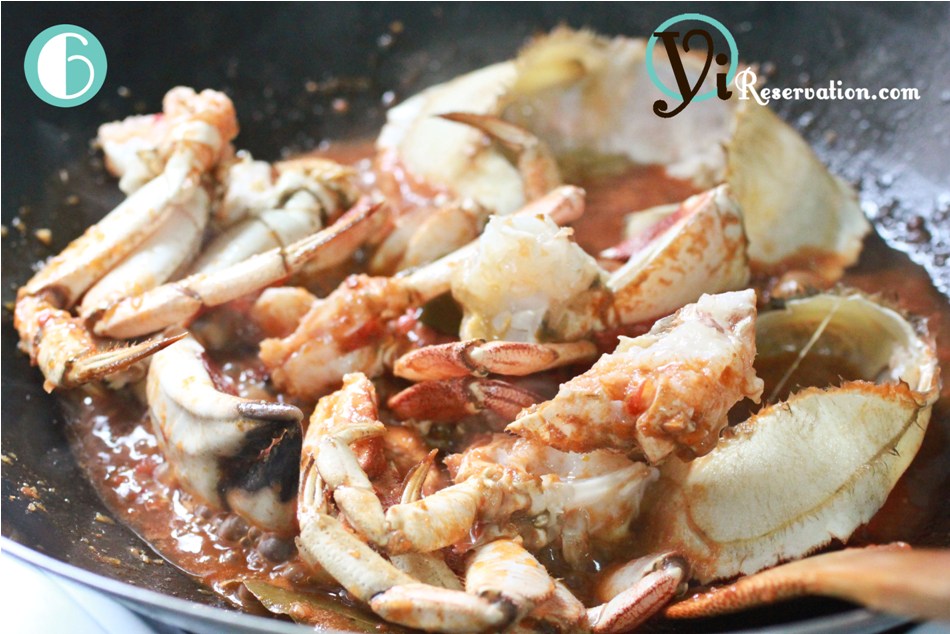 7. Over low heat heat, add the egg to the chili sauce. Bring to just boiling. Pour the chili sauce on top of the plated crab. Garnish with scallion and cilantro.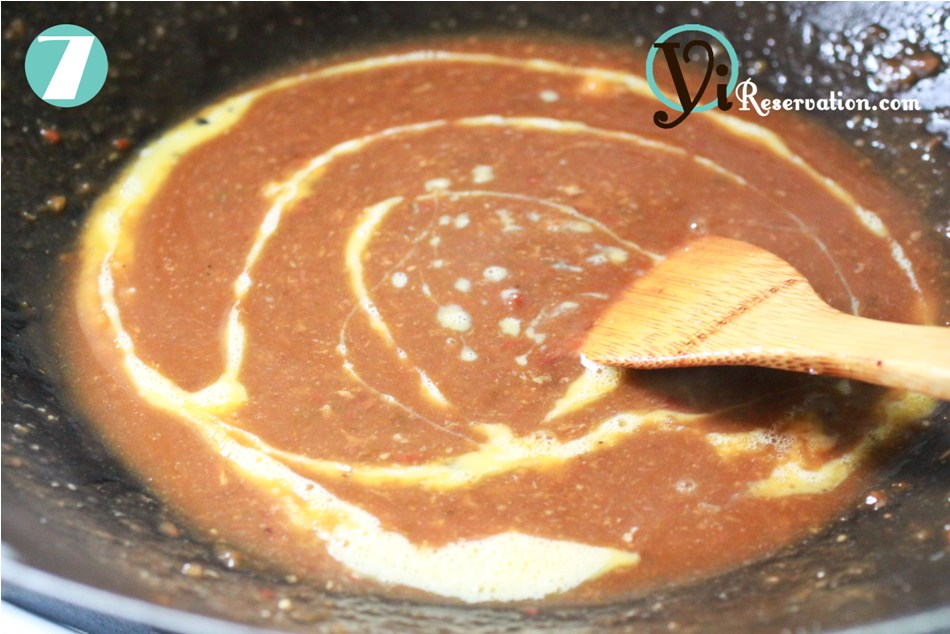 Serve the chili crab with Chinese steamed buns (aka man tou). These homemade steamed bunstaste purely heavenly with some of that chili crab sauce!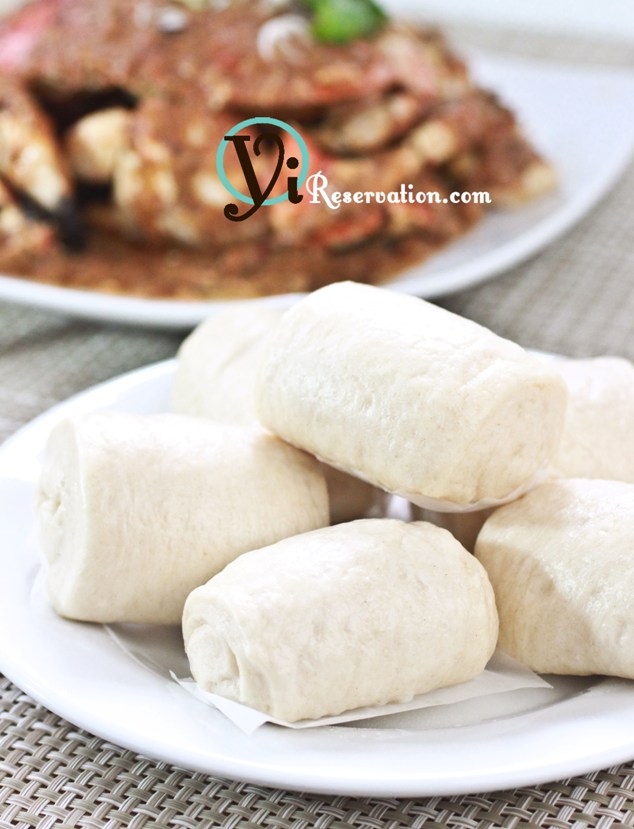 Warning
: Use of undefined constant rand - assumed 'rand' (this will throw an Error in a future version of PHP) in
/home/yirese5/public_html/wp-content/themes/yireservation/single.php
on line
72
Warning
: Parameter 2 to wp_hide_post_Public::query_posts_join() expected to be a reference, value given in
/home/yirese5/public_html/wp-includes/class-wp-hook.php
on line
287